Hi everyone, Dre here again, once again, a wholehearted thank you for all the kind words and support for what was a wonderful 200th episode celebration. Wouldn't have traded it in for all the gold in Mercedes bank accounts. I also thought it would only be fitting to keep the fires burning with another quick blog with another bunch of takes on Formula 1 in Austria, with the third stewards call to decide a win in four races, and MotoGP at Assen where Maverick Vinales took his first win of the season in dominant fashion. And I'm still kind of in shock how Mercedes actually looked human for once.
Speaking of which, not a great weekend for the silver arrows, Austria becoming a bit of an Achilles heel for them in back to back years. Last year it was freaky mechanical issues, now it was a bad case of overheating. Ferrari was on a knife-edge rolling with the soft's but they handled the extreme heat very well, and Mercs had to lift, coast, and nerf the power unit from mid-distance, and it showed. It didn't help that Lewis Hamilton decided to cash in his "bad round" for the year early, with a sausage kerb damaging his front wing on Lap 22 and a silly blocking penalty in Qualifying for dawdling on the apex of Turn 3. And yet, P5. No real harm done.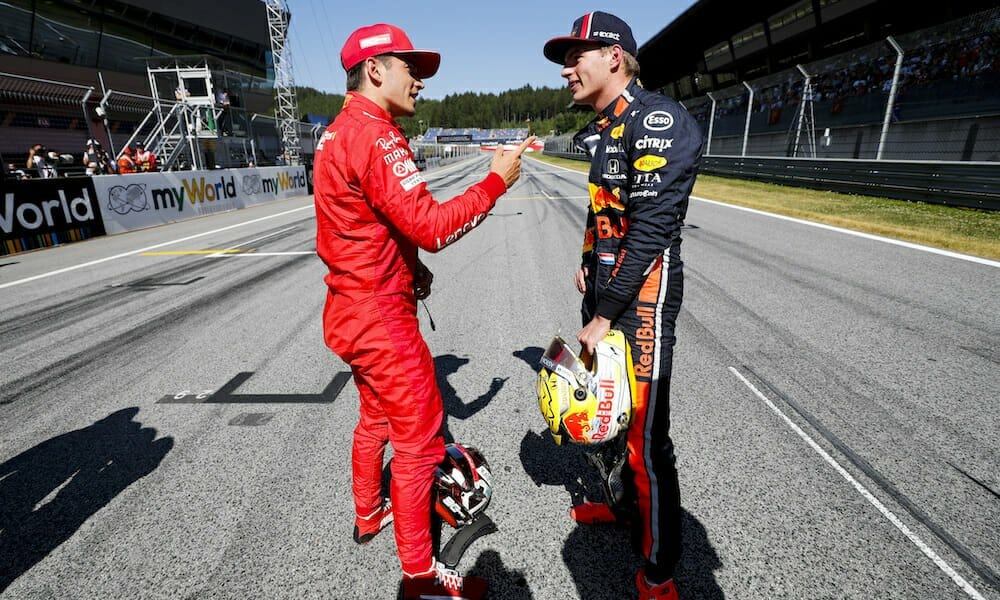 Forget the penultimate lap crash for a moment, that was without question one of the best drives of the season so far from Max Verstappen. Qualifying showed he definitely had some pace, nearer to the very front than usual, but the rate of knots at which he gunned down everyone in front of him on the hard tyre is exactly why he's been my pick for Driver of the Year so far. Majestic driving on a track where it's so very hard to make massive gains, and yet, he was picking off Charles Leclerc at a good half a second a lap at the end of the race. Majestic.
It sucks that the only thing wrong that Charles Leclerc did all weekend, maybe giving Max Verstappen a bit too much corner at Lap 69 (nice). He was exceptional besides that and whatever you make of that incident, the future of F1 is in very safe hands with those two at the front. Less said about how badly they crapped on Sebastian Vettel's weekend, the better.
The incident itself? I personally lean towards a penalty. The more I see it, the more I think Verstappen was needlessly aggressive. He was a good 3 or 4 metres off the apex and ran Charles Leclerc four wheels off, and even then, still made contact. It was a very block pass-esque move, like something out of MotoGP, and I've never really been a fan of them. Of course, Charles is gonna go off on a tarmac run-off and try to come back on track when defending a win, and with a lap and a half to go. If you didn't, I'd question your temperament as a driver.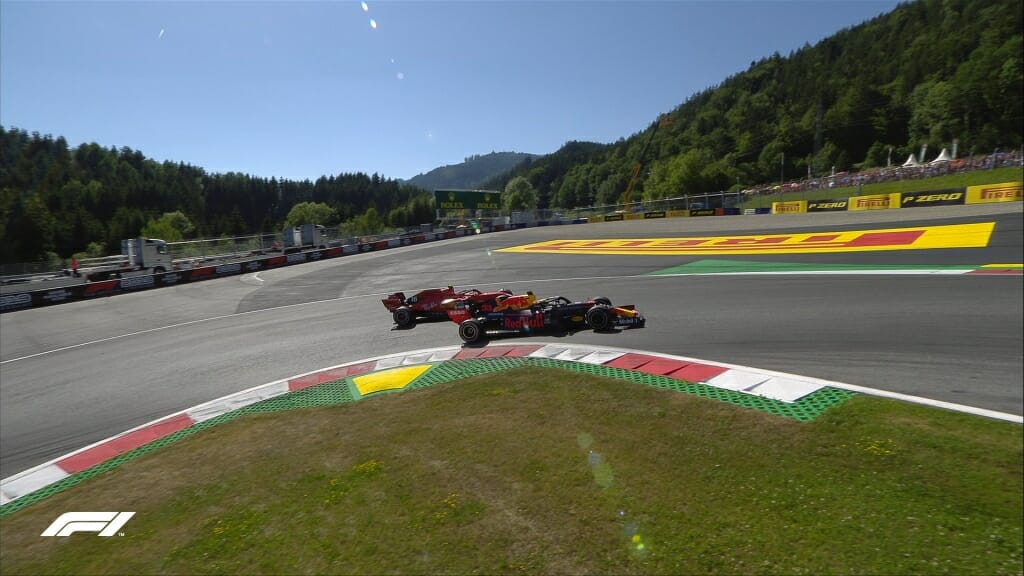 (Side note: Can we please as fans stop picking and choosing when to play the drivers taking liberties card? If Sausage Kerbs get mentioned, you expect drivers not to drive over them, but when it comes to run-off areas, we give them the benefit of the doubt. WHY?! We as an audience are about as consistent as the FIA's actual stewarding)
I can also understand, that they had to let this one stand. I don't think there's enough to overturn it into a penalty, and I think the stewards were already backed into a corner facing the prospect of three race-deciding stewarding calls in the last four races. The ending of this race is what we've always wanted F1 races to be.
If we have to "go to the booth" every time this happens, we're just not going to enjoy this as much in the long run. It's like watching the NFL and wondering what the heck a "catch" is these days.
And to be fair to the stewards, the mega delay was due to the fact it WAS a battle for the win and they couldn't meet with the drivers until after they've committed all their obligations (Podium, media pen, post-race presser, etc.). Not the most ideal ending to what was about as great an F1 race can get without MAJOR shenanigans. (8/10 on the Dre scale)
Some more midfield heroics as well. Carlos Sainz Jr is SO GOOD. A brilliant comeback from 19th to 8th after taking another power unit, and some solid passing along the way. And with Lando up there again too, McLaren is now the clear #4 team in the field, and as I said last week, a breath of fresh air. Delighted for Antonio Giovinazzi after his first F1 point, and both Sauber's in the points for the first time this season. Just a shame Gio had to lose the back of his mullet after. My heart breaks. 
A promise is a promise.. (especially with your boss). ✂️

#AustrianGP pic.twitter.com/TEQydDLyU1

— Alfa Romeo Racing (@alfaromeoracing) June 30, 2019
Also, what the heck is going on with Haas?! They've been woeful for the last three races, and when George Russell is fighting with you on the hard camera, something has gone badly wrong. Of course, missing your grid position doesn't help, Kevin. A real shame after a brilliant P5 qualifying lap too. With the fight in the bottom half of the Constructor's still super close, Haas haemorrhaging points when they have a reputation of being slow finishers isn't ideal.