It's amazing how two different races that had been dominated this past weekend were perceived. Lewis Hamilton won in France by 18 seconds. Alexander Rossi, in IndyCar's world of largely spec-cars, won by 28 seconds, in a 55-lap race. Half a second per lap on average. An almighty #BEATEMDOWN rarely seen in the series since I started watching IndyCar full time, five years ago. So why did we love Road America while we shat on F1's from a great height?
Safe to say, I think F1's trying its fan patience, more than ever. It's bad enough this is Year 6 of the same hybrid era issues – One competitive team (who pretends the guys in red are better), cars that can't follow each other, and a season that already feels dead on arrival.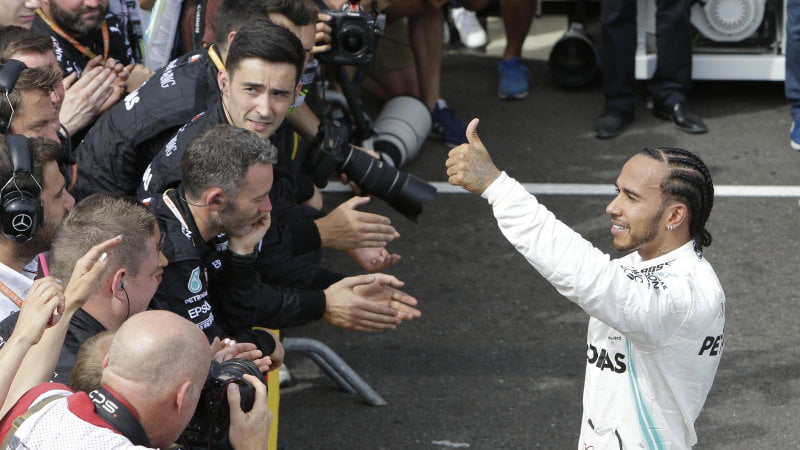 Two weeks ago, a race was decided in the steward's office. Now, a complete nothing-burger of a French GP where until the final lap, the highlights were debating whether Sergio Perez deserved a penalty for leaving the track and passing someone (A popular trend), and who was going to win the pit stop fight between Hulkenberg and Raikkonen for minor points.
The field spread was nuts. By the time Sebastian Vettel had passed both McLaren's, he was already half a pitstop off the leader. Large portions of the race had maybe one car tops, in the DRS zone of another car.
Yet more complaints of the smaller tread tyres, and the politics of them, where Ferrari and Red Bull are desperately lobbying to get them reverted back to last year. It's the worst of both recent worlds. A lot of work to keep them in optimal conditions, which inevitably spills into radio messages and pisses the fans off. But also still durable enough to make 90% of races a clearcut one-stopper. I do miss the V8 days when there were a cliff point and 2-3 stop races with minimal time lost were the way to go.
Ferrari continuing to be a team of broken promises. Upgrades? Mark Hughes saying they might have found .3 of a second and… nothing. Charles was nowhere until the final lap when Bottas lost heat in his tyres and Seb's rushed Quali after a missed upshift and an oil leak, meant he was never going to recover massively from 7th when the other four members of the "Big 5" were directly in front. The team is stagnant and major reform is probably necessary as this season already feels like a write-off. Oh, and using Sky F1 coverage to try and overturn that Canada penalty. Hilarious.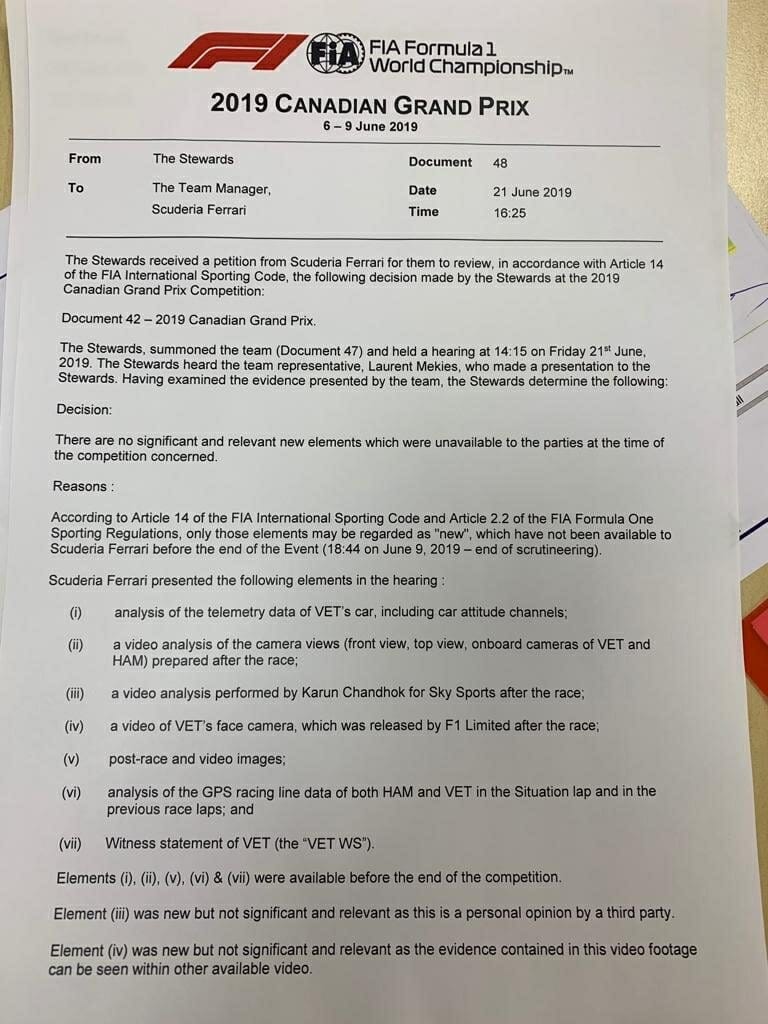 Even the one bright spot at the end, the final lap showdown between Norris, Raikkonen, Hulkenberg and Ricciardo was a mess and poorly officiated. Daniel Ricciardo's turn to play martyr for two stonewall five-second penalties for running Norris out, AND having four wheels off to pass Kimi, but Kimi himself going four off to pass Ricciardo and NOT getting penalised. Something something, stewarding inconsistency being the real issue here. What's a penalty? Asking for a friend.
And yet, on the other side of the pond. Alex Rossi crushes the field. Like, obliterated them. And while there was some initial salt over comparisons to Hamilton's win and the whining regarding it, it doesn't take too much scratching beneath the surface to see the difference.
As said earlier, Rossi was on AVERAGE, half a second a lap faster than anyone else. If you're not impressed at that in a vacuum, in the spec-series that IndyCar is, nothing ever will. On top of that, look at the incredible race behind him, and some of the stories told.
Redemption from Chip Ganassi Racing. Scott Dixon gets bumped to the back on the opening lap, methodically marches back into 5th to keep his slim title hopes alive. Teammate Felix Rosenquist under pressure after the wreck in Detroit goes from 18th to 6th to a race that had no cautions.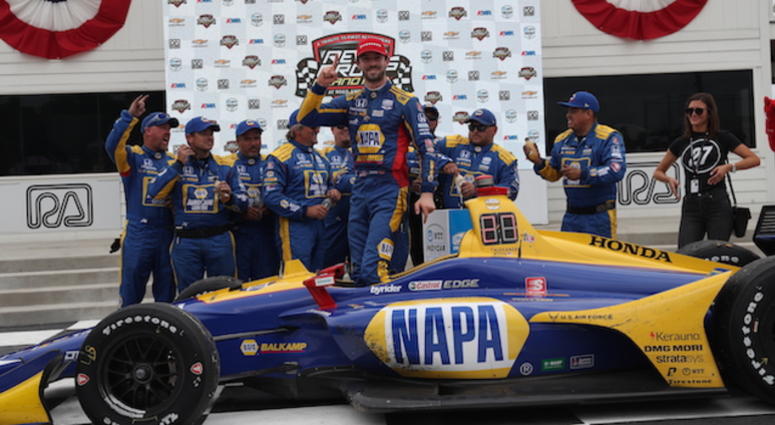 Colton Herta made history as IndyCar's youngest ever polesitter, and despite a fuelling issue in the pits, was in the wars with guys a decade older, as he, James Hinchcliffe, Graham Rahal, and Josef Newgarden all went to war as the tyres fell off towards the end, and it made for tremendous viewing.
The formula isn't difficult, ironically, for great racing. One series has a knack of getting it right. The other doesn't. Amazing how quickly the perception changes.
Other notes from the weekend:
Jesus Christ, NBC needs to stop waxing lyrical over Santino Ferrucci. The redemption arc they're trying to push makes me want to dry heave. There's a reason they're tip-toeing over precisely why he essentially got booted out of Europe – He's an unrepentant, alleged racist who was a danger on track to himself and others and then refused to pay his team for the privilege. If the network had the balls to actually say that on live TV, they'd be embarrassed that they would be covering him in that context, to begin with. Just because he's had a good rookie year doesn't mean that should be glossed over.
I find it doubly amazing that the series is so insecure about homegrown talent when the title fight right now looks like a two-way battle between Josef Newgarden and Alex Rossi. Both of which, handsome, ridiculously talented and charismatic American stars under the age of 30. Colton Herta is 19 and has stolen headlines with a pole and a win within his first 15 races. Graham Rahal came back from being a fallen teenage prodigy to being the best Honda in the series for a couple of years running.
The series has all the homegrown star power it needs. It's just looking in the wrong areas.
Also, when do we put out a "code brown" for Pierre Gasly? Him having to start on the soft tyres wasn't ideal, but only getting in the points due to Ricciardo's penalties is another nail in the fence for someone that's struggling to live up to Verstappen's methodical brilliance. I know it's not fair, but this was the sacrifice they chose to make when putting the house into the Flying Dutchman. Whether it works out long-term remains to be seen, but I think Pierre's thanking his lucky stars the academy at Toro Rosso is still rebuilding.
McLaren's best weekend since Australia 2014, easily. Great to see some forward progress and some fresh air at the team. Carlos and Lando both deserved Top 8's, the latter being unlucky not to finish higher if not for mechanical trouble. But by any measure, the F1 side of things looks to be in recovery. Which for everyone's sake as F1 fans, should be a good thing. Makes you wonder about the influence Fernando had in that team…
Wait for it…

🤘🎶 @LandoNorris pic.twitter.com/r3mbEnyz6n

— McLaren (@McLarenF1) June 23, 2019