Welcome to the 3rd year in a row that Mercedes were bluffing about the performance of their car and we all took the bait again, goddamnit Mercs you son of a BIT-

Ahem, welcome to the brand new F1 season, and 2019, a lot changed, but somehow an awful lot stayed the same. Wait… the OTHER Mercedes won?!

Catfish: Season 3

But how did we get here? Well, it's our own fault. Look at this way. The last two F1 seasons we've had were seasons where Ferrari teased a potential title threat. Sebastian Vettel leading the charge, even beating a Mercs for the first time in the hybrid era. Third time's the charm?

We as media consumers, take news from a network desperate for Ferrari to be the threat to Mercs that we want, a re-run of 2008, 10 or 12. Ferrari doesn't hold back in testing, looks good, we buy into it, and get excited about a brand new season… only for Lewis Hamilton to stick it on pole by .7 of a second against any car in red. Fool me twice, shame on me.

I'm not saying Mercedes is running a campaign of false humility but… what I am saying is, maybe we shouldn't be so quick to drink their kool-aid when they say Ferrari had half a second in hand.

Return Of The Bottas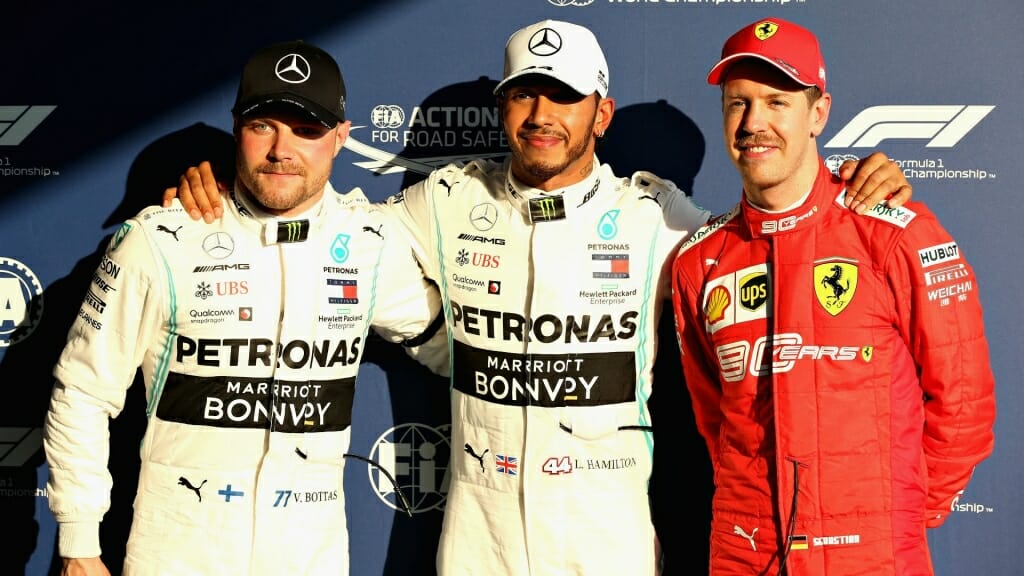 Easy to forget that Val had gone winless through 2018, and it had been 22 races and nearly 18 months since his last victory under the Abu Dhabi lights. But this was his weekend. Sure, he was a tenth of a second off of Lewis in Quali, but one brilliant start later, and Val never looked like he was going to lose.

By the time his one and only stop for the day was done, Hamilton had essentially thrown in the towel and worried about keeping Vettel and Verstappen behind him, while Val ran up the score. A 21-second victory, by a mile, his most dominant, and for me, his greatest performance in F1 to date. Hamilton got kerb stomped. And for a great talent that's been doubted for the last two years, rightly or wrongly, a reminder of his true class. If he could just carry this form and the form he had at the start of 2018, for a whole season…

The Three-Legged Horse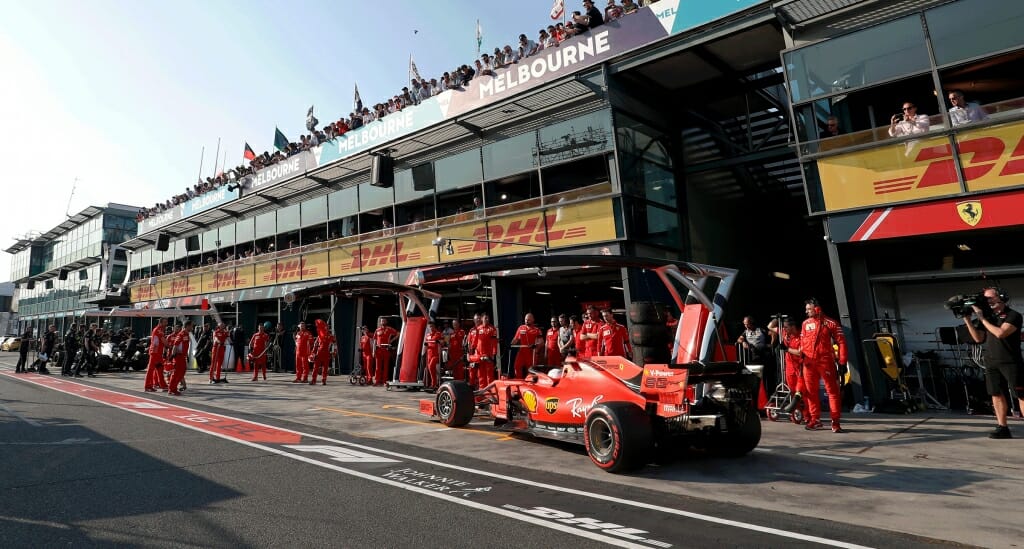 A weekend where the hype train got derailed and fell off the bridge. After all that testing hype, even Sebastian called bullshit after free practice. But to finish .7 behind the Mercedes, and then be completely uncompetitive in the race, finishing a minute off the win, and half a minute behind a nonchalant Hamilton is alarming.

And for those quick to say Albert Park is a red herring… They've won here the last two years, and in 2016, Vettel lost a dogfight to Hamilton for 2nd. This is an argument that's only now been brought up to scapegoat for their poor performance.

Charles Leclerc wasn't much better. Sloppy in Q3 and was sent to Row 3 by Max Verstappen, went off in the early going too. He only really benefitted at the end of the race due to his teammate being on the inferior strategy.

Ferrari as a team was poor. Shutting it down at the end was understandable given how hard they have to save engines these days. But then refusing to let Leclerc by and NOT boxing him for the fastest lap attempt for the bonus point was truly ridiculous. You're not going to win a world title being this conservative. We'll see how the team fairs in Bahrain as it is still early days, but the narcotic supplier that is this team, continues to frustrate me. Immensely.

Running Of The Bulls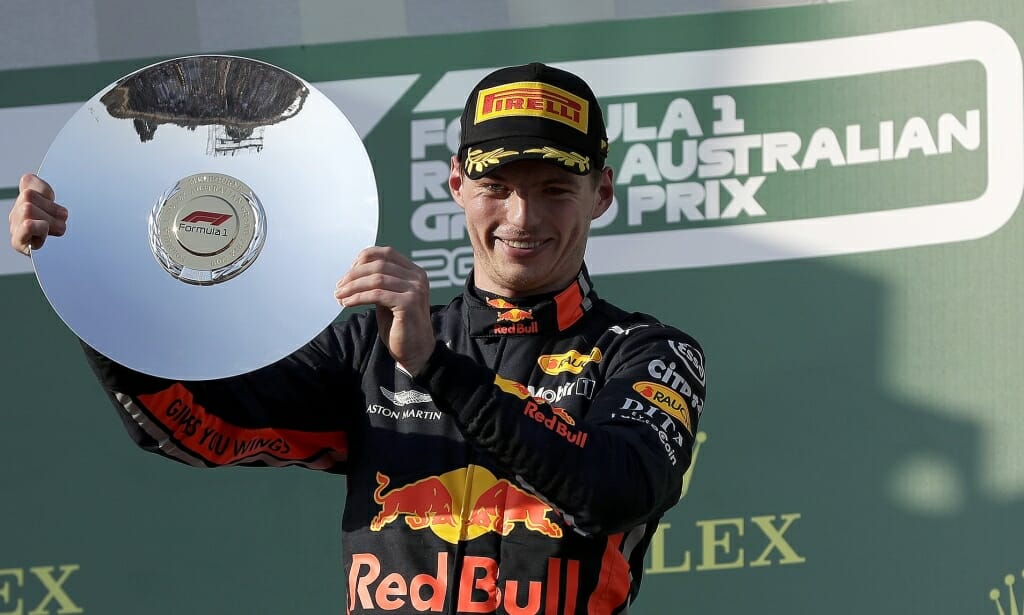 Props to Max Verstappen for a hard-earned podium. Punched above the par score in qualifying, and an excellent passing move on Sebastian too, textbook stuff. A promising sign for Honda in terms of speed and reliability early on. Shame Pierre Gasly never really looked comfortable out there. Shock Q1 knockout, and somewhat hesitant in terms of being able to pass people.

Did anyone else spot the sensational irony of Danill Kyvat, on his third stint in F1, ahead of Pierre Gasly, the guy who was fast-tracked to replace him, in the factory seat? I ain't sure about that one, chief. Good on Kyvat getting a point mind.

The Lightning Round

Romain Grosjean just had another awful bit of Deja Vu, a pit stop error very similar to the one he had from 4th last year. Another DNF, this time, from broken suspension. I sincerely hope this isn't another race where Haas will rue to regret points left on the table. Very nice "best of the rest" stamp for Kevin Magnussen though. Wonder where that Rich Energy Twitter admin went off to…

Shoutout to Antonio Giovinazzi and his crippled Sauber. His fellow Italian former driver Jarno Trulli would have been proud of that one. Good 8th place for Kimi too, especially given he was one of the first in the pits to change tyres.

Just me who though Daniel Ricciardo was a tad silly in just hitting the grass off the start and losing a wing? Seemed a tad unnecessary to me. First blood to Hulkenberg, who I suspect is going to give Danny Ric a bigger challenge than I think he suspected. PS: Don't tell Jennie Gow to shut the f*** up just because you're on Dutch TV, you heathen. Seriously, why does Daniel Ricciardo always get away with being a frat boy?!

💬 'Shut the f*ck up'@DanielRicciardo viel vandaag uit, maar gelukkig blijft hij altijd lachen 😀#AustralianGP #ZiggoSportF1 pic.twitter.com/Iva8zcS6q8

— Ziggo Sport F1 (@ZiggoSportF1) March 17, 2019
Lance Stroll, has great hair. He's also faster than you probably thought he was. Seriously, we need to leave the kid alone, he can drive. Excellent 9th and a low key DOTD contender.
Dre's Race Rating – 6/10 (Decent): For Australia, this was about a 17. I lowkey hate this track. It's often unrepresentative, you often get big traffic jams where even three DRS zones aren't enough for a pass. (The delta to pass was 1.8 seconds according to Lewis Hamilton, which is alarming). All of this, in the first showcase of the simpler front wings, which have already been loopholed to death with finding downforce in other areas. In spite of this, you had some decent action in the midfield carryi this one. Let's hope Bahrain brings better things and a better picture as to what 2019 is.

See you back here real soon for a review of World Superbikes in Thailand and MotoGP in Qatar!