After the heavy dust settled on the Bautista Bomb heard around the world, World Superbikes headed to Thailand this past weekend, with a little bit of promise that maybe things would be different after Alvaro Bautista tore the field a new one in Philip Island…

…Ah, about that…

Six For Six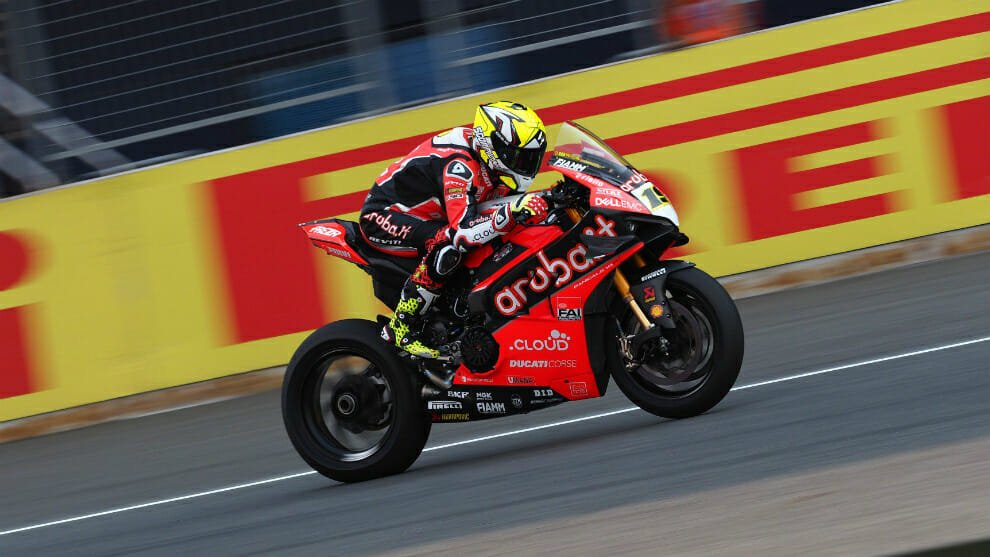 This was once again, Alvaro Bautista's weekend. Another triple victory, taking him to 6 for 6 on the season. And again, did it in dominant fashion.

Race 1 was the most intriguing. Alvaro leading from pole, Jonathan Rea holding on at 100% trying to figure out a way around, but after Alvaro makes a sensational save and re-passes Jonny, he takes off, Rea unable to keep up. And just like that, the war was over. The sprint race was and Race 2, much more straight forward, the latter a 10-second victory coasting over the line.

He's riding absolutely beautifully, the way he's spinning the rear a little to get the rear of the bike out to steer it. How quickly he's mastered the Pirelli's, a very different tyre compared to the Bridgestone and Michelin's of his GP days, it's beautiful to watch. Alvaro looks like he's having fun out there, and from a distance, I have to admire it.

…And yet, everyone doesn't really know how to feel about it. So, let me try to break down how I feel about it.

The Heel Turn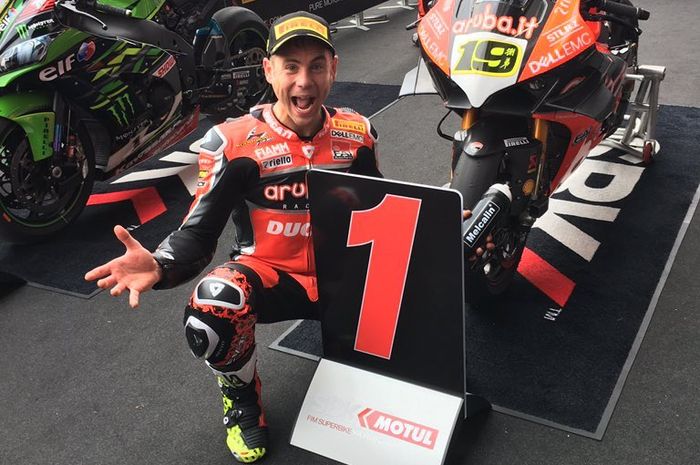 Watching the races on British Eurosport was like watching a wake. Alvaro Bautista's come in and upset the apple cart, so isn't just the Jonathan Rea show anymore. Now, I could go deeper into the nature of British sports broadcasters suckling from the breast of national bias, but point is, they were talking like someone died.

Let's be real here, we all know Jonathan Rea is the greatest Superbike rider ever. His 4-year run the best in the sport's history. But even then, he wasn't kerb-stomping the field by 10-15 seconds nearly every time out. When we're already having thoughts about him potentially running the table, that shit is scary.

My take? Think back to last year. Right around this time. Marco Melandri won the double in Philip Island. Jonathan was clinging on with a fleet of red bikes around him – Davies, Melandri and Xavi Fores. They nerfed the Ducati's by giving 250 revs back to the other factories… Ducati didn't win again in 2018.

This whole reaction has been a little hot-takey, which I understand. And the thing is, Jonathan Rea is only 26 points behind, via six straight second places. If it wasn't for AB19, Rea would probably have a similar lead himself. On a scale of one to ten, Bautista is 10, Rea is 9.5, Alex Lowes is 8.5 (More on him shortly), and everyone else is 7. It's weird.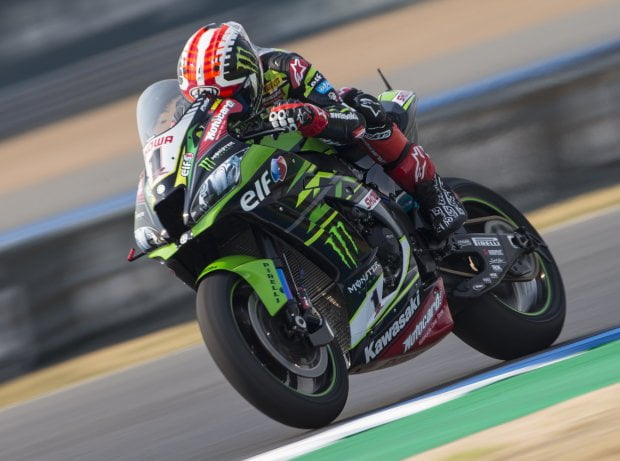 And that's another key point – No other Ducati V4 is performing well. The next nearest Ducati in the title race? Michael Ruben Rinaldi, nearly 100 points back. Davies has struggled. Laverty has struggled and lacked resources. I'm still not entirely sure the Ducati is the best bike, more a case of Bautista taking it to godly heights. We forget all his V4 Ducati experience in MotoGP. And look how well he stepped in for Jorge Lorenzo last season.

Would lopping 500rpm now be fair? Probably, but you risk destroying all the other V4's in the field. A similar circumstance to Rea vs Sykes and Toprak, and why Dorna didn't take revs off Kawasaki when Jonny won 11 straight at the end of last season.

It's a mess. There's no quick fix or easy solution either. Good luck with that one sporting department, because I got nothing here. It's easy to take sports as they come, but is Bautista coming in and making a mockery of a series just getting back on its feet, best for business? You tell me.

PS: Anyone from Dorna, like Lavilla, saying they don't punish success… I find that really hard to believe. But as I've said before, they've opened Pandora's box to try and balance the books. This'll be the greatest challenge the series will face going forward.

Alex Lowes is Legit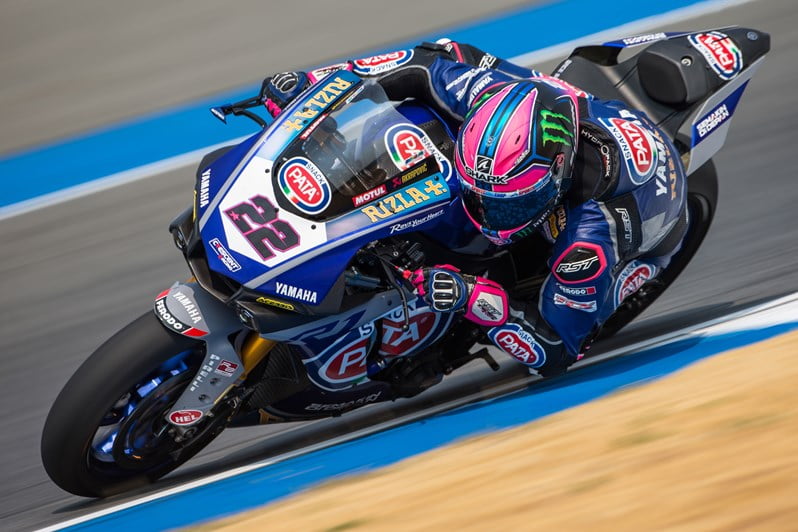 And you know the saddest part about the above section is? Alex Lowes is quietly putting together a very good season and is spearheading Yamaha closing the gap to Kawasaki. Lowes finished just 2 seconds behind Rea on a track he had won 6 out of 8 around before this weekend. Three straight third places and clear advantage over the other fleet of Yamaha's is very impressive right now.

This after a season last year where Michael van der Mark rightly took a lot of plaudits taking the fight to Davies and Sykes. Lowes seems to have gotten his mojo back, and that's good news for him and PATA Yamaha.

Shoutouts again to Sandro Cortese, who's finished in the Top 8 in every race so far. It's genuinely great to see another talent who struggled on the Grand Prix ladder shine in another series.

The Lightning Round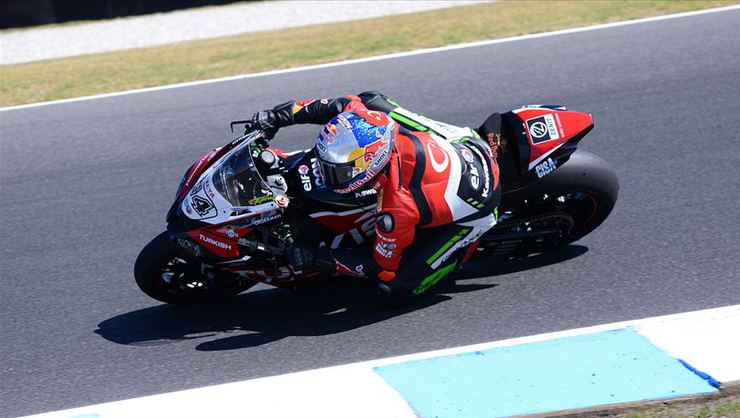 BMW giving up 18kph on the main straights… Seriously, did they not look at the engine before greenlighting the S1000RR?! Alarming stuff.

Is it just me, or is Toprak been disappointing so far? Leon Haslam isn't exactly setting the world alight either, but this was meant to be the season where Toprak raises his game. Hasn't happened yet.

Continued best wishes to Thitipong Warokornm after being knocked out in an unfortunate crash with Mercado and Camier. Concussion and head injuries are still so scary in many sports in general (See David Ospina in football this weekend), and I'm glad the sprint race was red flagged almost immediately.

Dre's Weekend Rating: 6/10 (Decent) – The second group in all these races were where the fun was had. A bit like F1 really. The fleet of Yamaha's and Haslam were the highlights for me. Definitely give the Supersport race a watch too, Jules Cluzel won in very Jules Cluzel fashion and holding off Federico Caricasulo, Randy Krummenacher and Issac Vinales were very fun to watch. The series is in a weird place now and probably needs another radical shake-up. It made the whole weekend feel very strange.  

Check back later in the week for a catch-up on MotoGP's opening round in Qatar!