Welcome back to October's edition of Ask Dre, the show where you the fine Motorsport101 Audience ask me their questions on Formula 1, MotoGP, IndyCar or whatever else is on your mind! There are some excellent ones in this edition, especially with the recent IndyCar news, so let's get right into it!
Indycar: Juncos, Why? – Connor Edwards
Obviously, this is in response to the recent news earlier this week that Callum Illot and Juncos Hollinger Racing in IndyCar have parted ways. There's been no official reason given besides the usual PR statements and whatnot, but it's hard not to immediately speculate concerning the way their season played out at Laguna Seca.
A few more drips and drabs on it have come out since it happened. Ricardo Juncos has said on the record he told Callum's side of the garage not to attack Agustin Canapino, which he's since walked back. Agustin liked tweets insinuating Callum was to blame when it's blatantly on him, and Callum locked his Twitter account while the heat died down.
Now, from the language the man himself used, Juncos had the option to retain Callum for another year all the way until December 15th… and has elected not to take it. On a sheer performance level, I find that baffling. Callum had two Top 5 finishes on either side of the season and finished 12th at the 500. Really solid results to build on.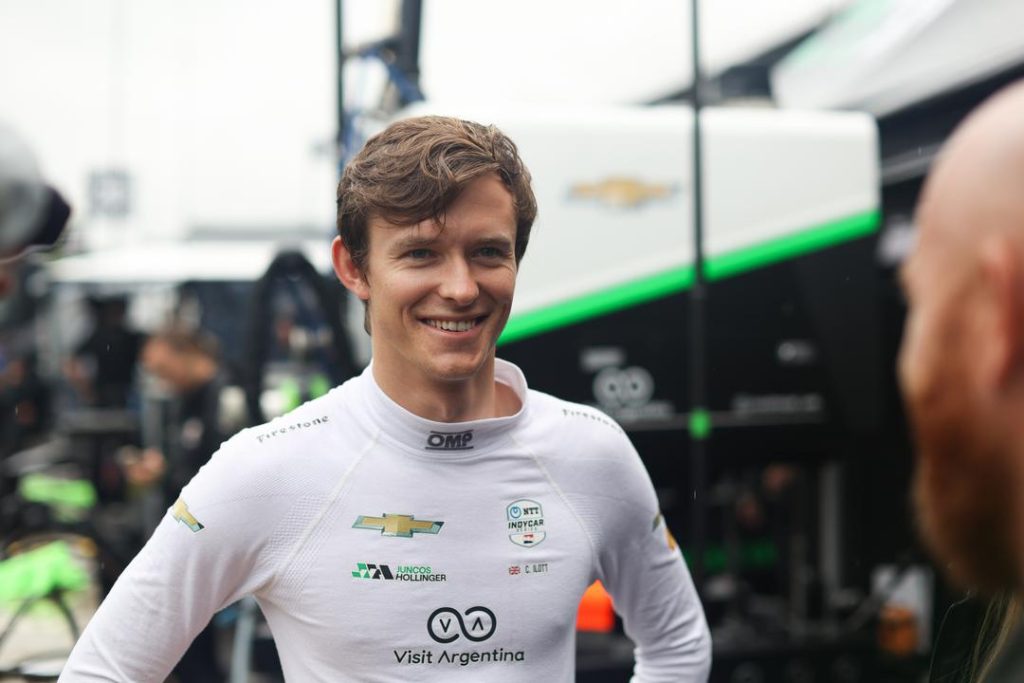 Look, it was always going to be a case where Canapino was going to get preferential treatment, Juncos idea to even run a team came from Agustin's late father. There's a special bond there, but it's going to come at a cost if family's influenced business like this to the point where's blatantly obvious Canapino's the #1 driver now he's here in a two-car team. Callum's the best driver they've ever had and dumping him for what I THINK are political reasons is ugly.
And now they've confirmed to have Romain Grosjean join. A guy who had known, public blow-ups with his team the moment the results dried up. How on earth is a guy who was seemingly let go from Andretti for his attitude problems (To the point where he's seeking arbitration), going to handle being #2 to Agustin Canapino?!
And have we even mentioned that Illot and Grosjean have the same manager?!
I'll give Ricardo Juncos every chance to defend himself, but it had better be a damn good reason to justify any of the last two months. He has handled this situation horribly if Marshall Pruett's post on the situation yesterday was anything to go by. And as a follow-up…
Where does Callum Illot end up? There don't seem to be many seats that wouldn't require a big sponsor. – Marcus Hoare
And that's the other part of this nasty cutting from Juncos. He's dumped Callum back into the wilderness after the season has long since finished and other potential teams have been forced to make their moves already. With Ed Carpenter downsizing from two and a half cars to two as he splits the #20 with Indy NXT Champion Christian Rasmussen, there are only three, maybe four seats left on the grid and teams surely would have made more plays if they had known he was on the market, which you assume he wouldn't, given Juncos had that retainer.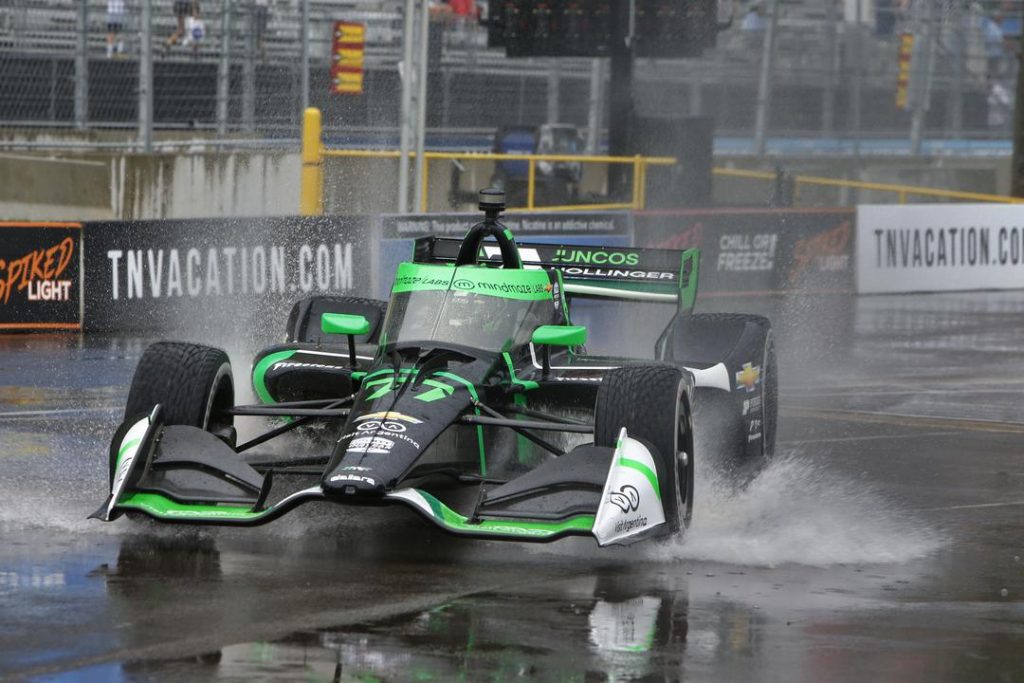 We've got the two seats at Dale Coyne, the two seats at AJ Foyt (Although it's expected Benjamin Pedersen will be back), and maybe one at Andretti, who aren't sure if they're running three cars or four due to them losing one of their Leader's Circle payouts.
The obvious pick is DCR, where they've had a reputation of nurturing younger drivers like David Malukas, Ed Jones and Alex Palou in recent years, but with their growing technical partnership with Team Penske, Foyt might be the play if you can take the pain of development. Foyt stinks right now and has done for some time, but with Will Power entering his Age-43 season, Penske could have an oven-ready replacement for the Aussie veteran now Kyle Kirkwood is off the table at Andretti.
In any case, I hope Callum lands on his feet. Juncos was never going to be the endgame, but he's more than good enough to be on that grid for the next decade.
How do you think the current F1 drivers would do in IndyCar? Say they get the Chip #8 car instead of Lundqvist, how do they do next year? – @_pjt
I hate to be the cop-out guy, I really do, but it's genuinely really hard to say. The two series have fundamental differences and power dynamics that make it really hard to evaluate. The exact seat you mentioned in Chip Ganassi's #8 is the walking proof of that!
That seat used to be held by Marcus Ericsson. By all accounts, a below-par F1 driver who was moved on with after Charles Leclerc shined brighter at Sauber. Marcus never finished an F1 race better than eighth in five full seasons. Yet he went to IndyCar, paid for a top seat at CGR, won multiple races, an Indy 500, and has contended for titles. Now, is that an indictment on IndyCar's driver quality, a plus for the incredibly competitive environment that F1 has largely produced (Especially in the last decade), or somewhere in between?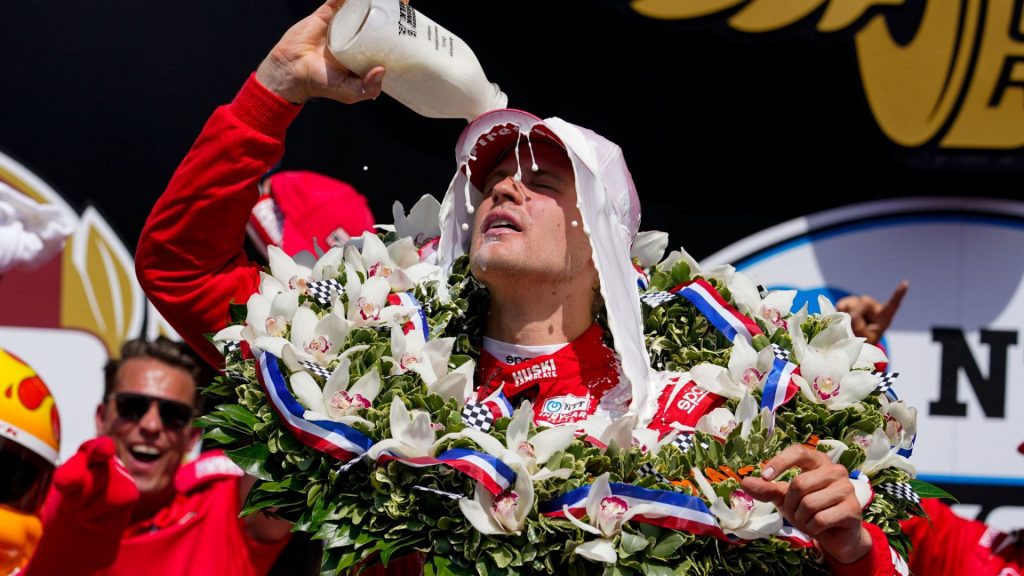 Ericsson is walking proof that F1 doesn't and shouldn't have to define you. Especially in a series like that where politics, being in the right place at the right time, and many elements outside of your control can have major impacts on your career.
Hell, we saw Fernando Alonso take three swings at the Triple Crown and it was almost entirely dependent on the setup around him. It was optimal with Andretti the first time and he challenged for the win until his engine failed. He then got bumped when McLaren got it so badly wrong I pissed myself laughing about the process on our Podcast. And the third time, he was just irrelevant.
I generally have the notion that talent is talent, and you have to be immense to even be at the bottom ends of F1. If you have a good setup around you at CGR (The best in the business right now), my gut says they'd probably be up the top end of the table in a couple of years, but the little things like setup (Yes, even in IndyCar), driving style, etc. could make or break you. Swings and roundabouts.
Will Yuki Tsunoda ever be worthy of a Red Bull seat? – Daniel Montiero
I love that this post was done and ready to go and the morning I want to publish it, this drops in my Twitter mentions. Grrr…
Short answer: Probably not. Normally, within two years of being in the junior team, you get a good idea of whether they'll either be promoted or cut. And Yuki Tsunoda's career just hasn't been impressive enough to me to warrant serious discussion for a Red Bull seat.
In his first two seasons he was outclassed by Pierre Gasly, and while I do genuinely think he's improved this season in Year 3, the best I can give it relative to his situation is "inconclusive". Nyck De Vries was poor enough to warrant an immediate firing. Daniel Ricciardo's sample size has also been hampered by his metacarpal injury meaning he's only had four weekends when he should have had nine by now.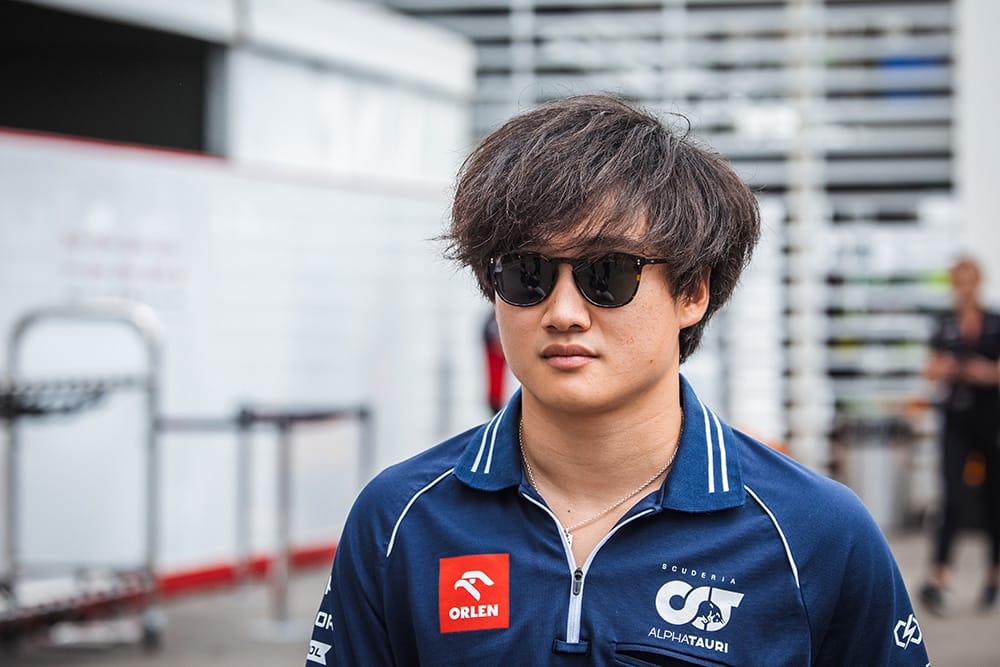 And Liam Lawson being excellent on short notice has only blurred the lines further, especially as Tsunoda never really got a fair fight with him during that sample size (The Monza DNS, taken out Lap 1 by Checo in Singapore, etc.)
I've never watched Tsunoda over his three years in F1 and thought: "Yes, get him in a Red Bull." He's never been in front of the queue, and Daniel Ricciardo coming back is likely the proof he never will be.
If the supposed rumour that Audi is already pulling the plug on F1 is true, do you see Andretti going back in to buy Sauber? – Andrew Banister
Midweek Motorsport originally put this out there during Petit Le Mans and it's developed a fair amount of smoke since then. I personally don't buy into it too hard, I'd be shocked if a car firm of their size would announce such a huge investment (Including buying a stake in a team for tens of millions), to suddenly back out two years away from the full transition. It would be a horrendous look for one of the biggest automotive companies in the world.
But hypothetically speaking; if Audi were to bail, I don't think Andretti would go back in. There were control issues that led to that deal collapsing in the first place, and if you're buying into an F1 team, you want that control.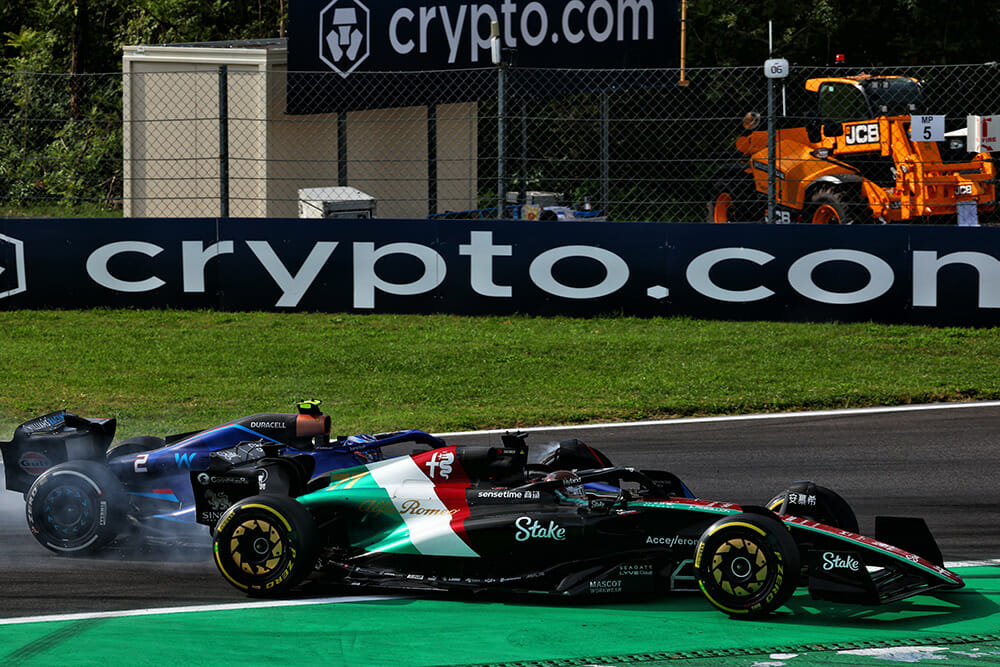 Also, the difference between now and 2021 when Andretti tried to buy Sauber is that F1 is even less of a sellers market than it was in years prior. 2021 was off the back of the pandemic where multiple teams nearly went bankrupt and would be far more likely to sell so investors could get some degree of return.
Now, the sport's leaning on wild valuations from places like Forbes that have F1 worth three times what Liberty paid for it, purely on "potential". Barring Alpine, who were prepared to part with 24% of their team to raise cash, the value of just BEING on the grid is worth a lot more than it was a few years ago, especially if the next Concorde agreement bumps up that anti-dilution fee.
To borrow the famous line from The Wire: "Price of the Brick just went up.". And if you've got General Motors' money propping your bid up that much, do you even need to buy a team now?
Team Dre announces a three-car IndyCar team for 2024. You can only sign free agents. Who are your picks? Bonus question: 4th car at Indy. Who's your one-off? – Chris DeHarde
Congratulations on the marriage, Chris. Well, playing off the back of earlier, I'm taking Callum Illot if available. The man is an F1-level quality driver in my opinion who's been very solid making lemonade out of lemons at Juncos and I want to see what he can do in a proper team.
Romain Grosjean I think is far better in IndyCar than his results at Andretti have shown. I still think he could be a fine driver in the series and for raw ability I think he's the best free agent on the board. (I wrote this originally before the Juncos announcement)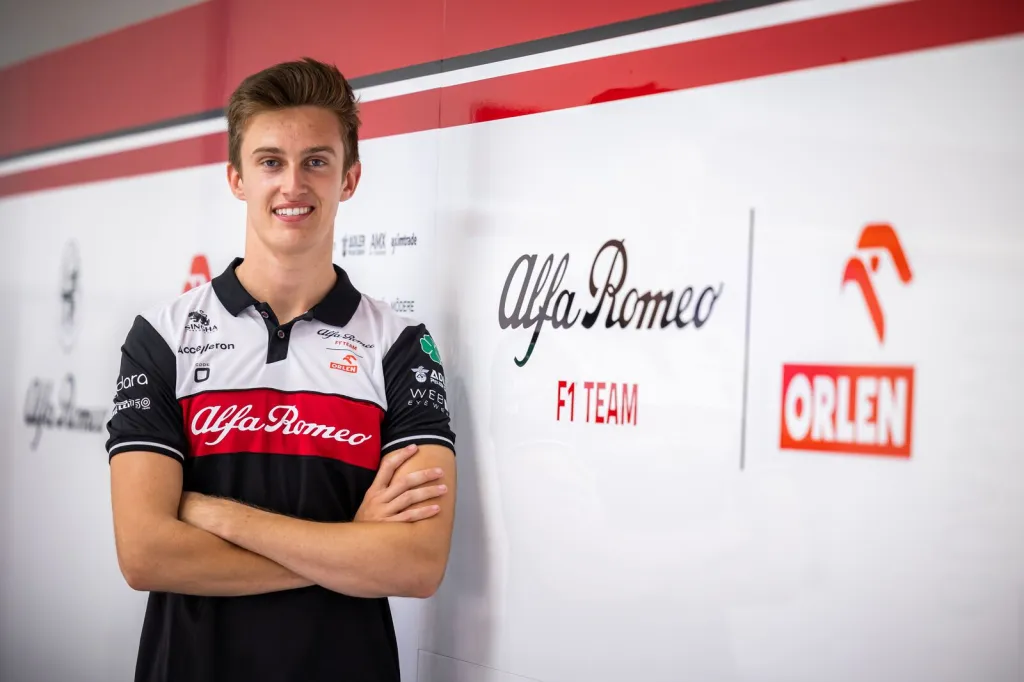 I'd also be asking Theo Pourchaire if he's available after being turned away from the F1 seat at Alfa Romeo. Grosjean / Illot / Pourchaire is a very strong team that covers a whole load of bases. If he doesn't want to move, I'd be taking a punt on Indy NXT's Louis Foster, who I think is incredibly fast but unlucky in terms of results last season.
If I got a fourth car for the Indy 500, I'd want an experienced 500 runner with proven quality, so I'd be calling Takuma Sato for a one-off. Two-time winner, always aggressive, will try to get the maximum out of your package and can absolutely win in the right circumstances. Who'd you sign, readers? Get in touch.
Would you say "F2 > IndyCar > F1" is now the pathway that junior drivers should pursue? Looking at Logan Sargeant's season, it's difficult to argue that a season or two in IndyCar wouldn't have been beneficial to him in a less intense environment before making the jump. – Len
I see where you're coming from here. Logan Sargeant has had a tough time of it as a rookie and it's a fair shout to think that maybe another year in F2, or like you've suggested here, going to IndyCar instead may have been the play instead as it's a bit more open, a bit more forgiving towards rookies, etc.
Just one problem – F1 teams aren't hiring IndyCar drivers, or at least aren't fully committing to the idea. The two most recent even hinted examples were Dr Marko sniffing around Colton Herta (And the FIA was never going to change their Superlicense system just because), and Zak Brown, who absolutely flirted with the idea of Pato O'Ward, Colton or even Alex Palou… only to sign Oscar Piastri, another F2 graduate.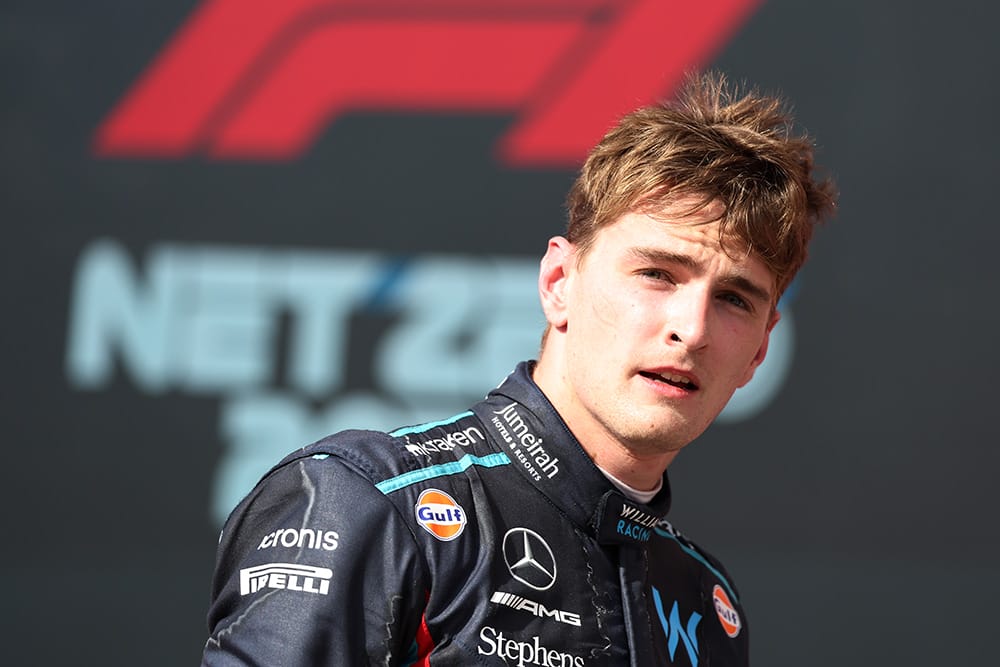 The first two-thirds of your chart is likely true. F1 is as secure as it's ever been, I think 15-17 seats are pretty safe, making it even harder to break through. So with that in mind, it's no surprise that IndyCar are eyeing up the chance to pick up drivers from F2, more than Indy NXT. It's a more competitive series than the recent history of Indy's Road (Especially with the proof of concept with drivers like Lundgaard, Armstrong etc.)
The fundamental philosophy of F1 bosses is likely going to have to change if you want that pathway you're proposing to work Len!
Does F1 need to release audio of the stewards' decisions like the Prem is doing? – Phoenix84
We already did. Sort of. We hated it and it was scrapped at the end of 2021. Can't imagine why…
But seriously, I really don't think we as fans want it as bad as we think we do, and even before THAT race, it was doing more harm than good having the FIA Radio live on the broadcast. The team bosses sounded even more like politicians than they normally do, and depending on who you ask, you could make a feasible case that both Christian Horner AND Toto Wolff had an influence on the 2021 decider. It was a bad look for all involved, especially as we'll never truly know just how much/little Michael Masi was swayed by the immense pressure of trying to govern a title decider.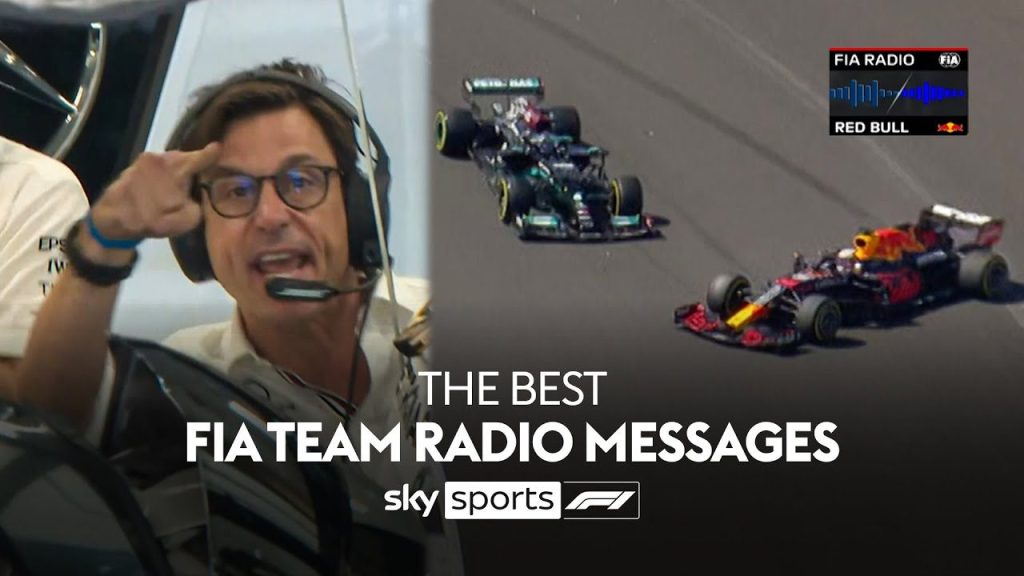 I get it, more transparency on the decision-making process and how decisions were made I'd be all for, but I think generally the explanations we do get for stewards' reports are thorough enough. The issue is the consistency of the stewards on a macro level, not how they're conveying their messages.
1) If the rumours are true that Hulk is going to Sauber/Audi for 2025, who do you think his replacement should be? 2) If Aprilia somehow got Quartararo for 2025, do you think his talents will be enough for them to be a title contender again? – @10IsRed
For the Hulk question, if Audi wants a safer pair of hands and takes him, I think you need to see how Oli Bearman gets on in F2 next year. He's going to have an exciting fight if Andrea Kimi Antonelli is anywhere near as good as advertised after winning the FRECA title this season. Still, if Bearman gets near the F2 title in 2024, that could be your next quality driver at Haas. But is Guenther Steiner going to gamble on youth again after the Mick Schumacher experience ended with a big repair bill?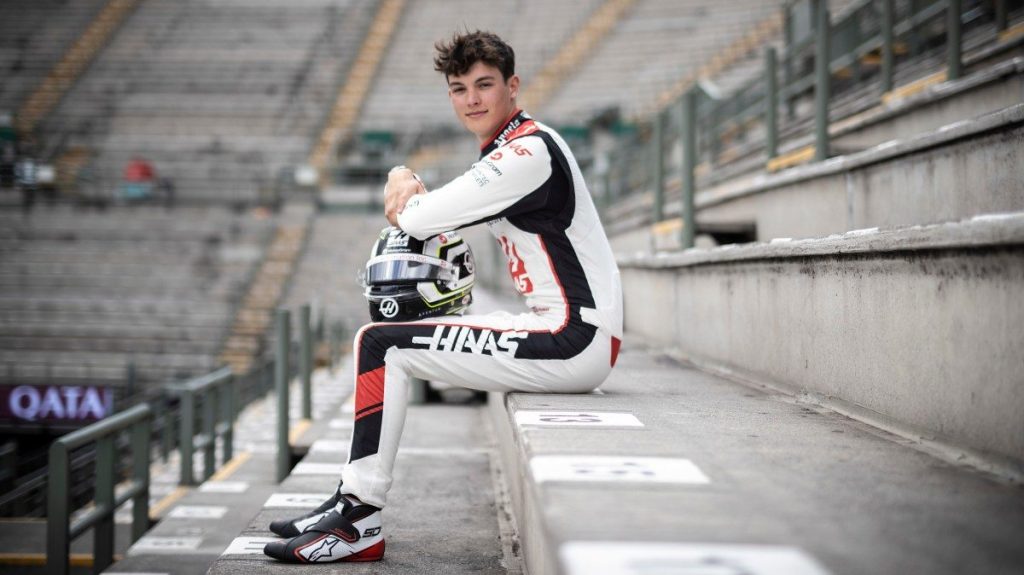 As for Aprilia, I've been saying for some time now that their riders might now be their bottleneck, rather than their bike. Which let's not forget – Is the only bike this season that's won a Grand Prix that isn't a Ducati.
Correction: I forgot Alex Rins at COTA and so did you. (Thanks FormulaLulu on Twitter, appreciate you.)
I think Aprilia are close, but they are clearly strongest in low-grip conditions on tracks like Catalunya and Silverstone when the rain comes down. Aleix Espargaro has done a genuinely outstanding job in leading the Noale team to this point, but Fabio Quartararo is different gravy as a rider, who's proven he can qualify, race and win at the highest level. He'd be a big upgrade when Aleix *allegedly* hangs it up at the end of 2024. 
If Fabio can't be the difference maker for Aprilia then I'm not sure what will be.
Throughout the year, we've had four teams taking turns being RB's closest challengers: Ferrari, McLaren, Aston Martin and Mercedes. Which of these four has convinced you most that they could challenge Red Bull next year? Also, what happens if Merc and Ferrari have another mid-year? – Daniel Montiero
I think it's a weird one, as they've all had their moments.
Aston Martin opened the year the strongest out of the four and had an excellent concept right out of the box, but like with previous strong packages out of the Silverstone lot, they tend to struggle in development races and might have left it too late as the field as swept them by. And Lance Stroll has been cheeks.
Mercedes I think have been the consistent number three team. They've had a couple of times where they've been closest to Red Bull, but always seem to play second fiddle to someone else in the fight on any given weekend. But it feels like they might end up second purely on making the least amount of mistakes across the season.
Ferrari started terribly but has worked hard to become a more competitive package, and the Singapore win was a nice bonus. But they still have issues with race management and consistency.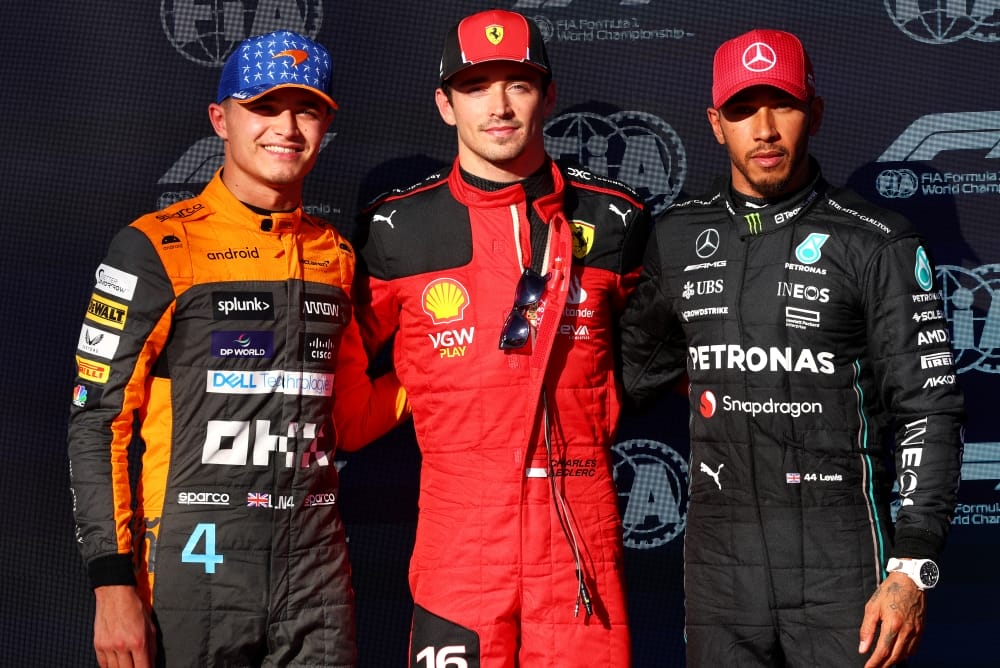 McLaren was garbage for the first eight weekends of the year but has been the #2 team in F1 since with a Sprint Win, and eight podiums. On raw pace, they're absolutely the closest to Red Bull right now, but I think it's their weaker tyre wear that does them in over longer stints.
I'd be shocked if McLaren makes up the maybe three-tenths I'd guesstimate they'd need to give Red Bull a proper fight, but I think they're in the best position out of the four to challenge.
And no, I don't think anything will happen if Ferrari or Mercedes are mediocre again. Ferrari's already had to deal with the internal politics of the Binotto era having lost David Sanchez and Laurent Meikes. And Mercedes had James Allison take his old job back. These teams will likely just keep it moving.
1) Do you think Ducati is a long-term move for Marc Marquez? 2) What options do you think there are to solve the current logjam issues with the development ladders into both F1 and MotoGP – @TheRainMeister
My gut tells me with Marc Marquez that Ducati is a short-term stop-gap. I think the long-term play is a deal with KTM that's backed by Red Bull to be their talisman. Ducati isn't exactly warm about Marquez hitting their wing. One, he's going to be on last year's equipment. Two, he's only been allowed to bring over one man from his old team. Three, he's only going over on a one-year deal and the man will want another big paycheck as he enters his mid-30s. And four, Ducati will make his life difficult because they're afraid he's going to go there, do just a year, and then immediately take Ducati's secrets to another manufacturer. Messy.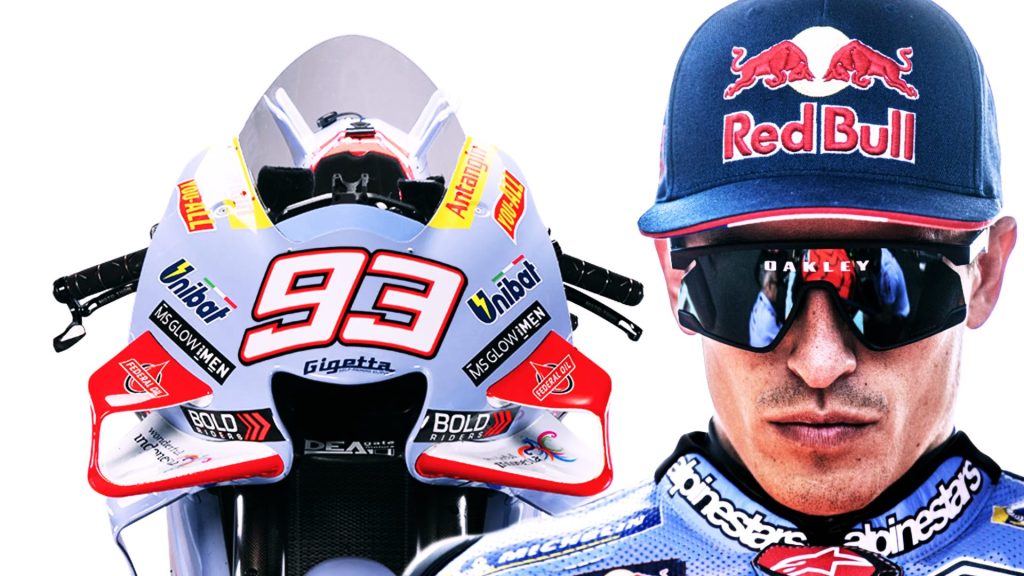 So with all that in mind, I think KTM will be the long-term move for 2025 and beyond.
As for 2) here, there isn't an easy solution. Ultimately, the teams hold all the aces and can sign whoever they want as long as they carry a Superlicense. You're not obligated to sign the F2 champion every year. Heck, this year will likely mark the third straight season where said Champion doesn't make the grid straight away (Piastri, Drugovich, Pourchaire/Vesti). Teams are more risk-averse than they've ever been and the grid is loaded. The only way this could work would be if the FIA incentivised the teams with cash or maybe a cost cap exemption of a certain amount to sign the Champion like what FOM are doing with the F1 Academy and FRECA, or IndyCar and the guaranteed funding scholarship that the Road to Indy has.
Don't think MotoGP has quite the same problem because their grids up the classes are generally bigger.
Are Alfa Romeo the most 'they exist' team in recent F1 history? – Evan
Yes, definitely. Some teams like Williams are infamous for being stone-dead last. Bit of that Minardi complex about them. Alfa aren't that, but they're close. For the last year and a half, they've been resigned to being occasional scorers at best, and they're generally just… there. Bruni their team rep doesn't do a lot of media, neither does Andreas Seidl now he's CEO, Valtteri Bottas is now more known for showing his arse on the internet than anything he does in a car, and Zhou Guanyu while handsome as fuck, is again milquetoast as a driver.
What a weird team. Audi can't come soon enough.
Next England limited-overs captain after Buttler? Crawley? – Vatsal Vora
And finally, in my traditional one, not a Motorsport question, question, it's this one on cricket and England's horrendous Cricket World Cup collapse after losing to New Zealand, Afghanistan and South Africa.
The first question I ask is, are they going to force Buttler out and hold him responsible for this awful campaign? Because I think it runs deeper than that.
England can never seemingly focus on one format of the game at a time. They've effectively taken this ODI cycle off after winning the Cup in 2019. No country has played less relative to their 15-19 cycle than England did, and it's because they got distracted. Partially due to the pandemic, partially due to the fact that we've had two T20 World Cups in between and that became a big focus of everyone in World Cricket for white ball play, and partly because England's test side went to shit after 2021.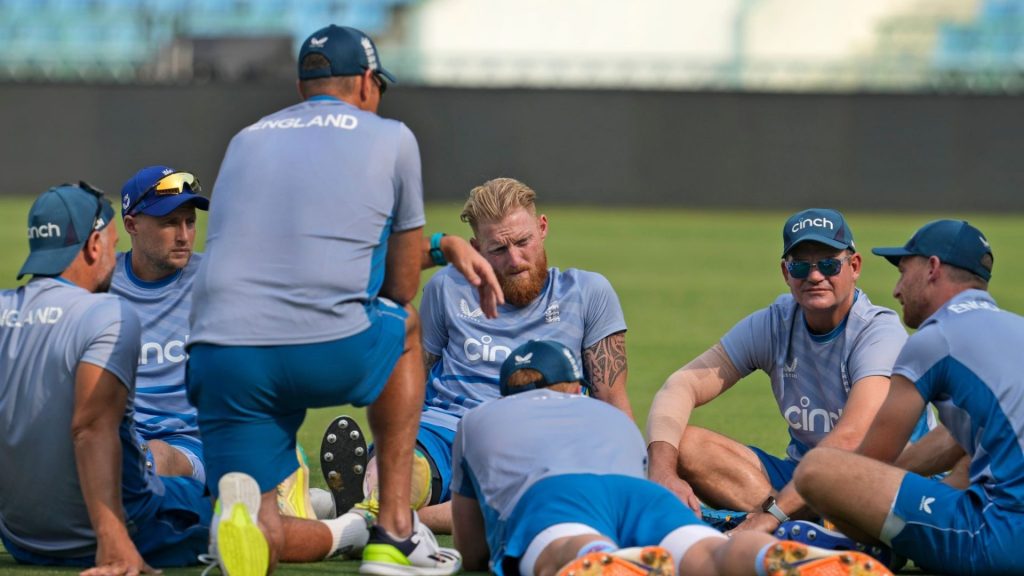 Let's not forget, we had a fast bowling injury crisis, got slaughtered by India in their own backyard and went 0-2-1 in Ashes series including a 4-0 hammering on Aussie soil before Bazball essentially took us back to where we started. And who the heck in England plays regular List A cricket anymore? The Royal London One Day Cup is an afterthought these days and as much as I'm not the biggest fan of the Blast, dumping it isn't going to solve the problem.
When they were dumped out of the 2015 World Cup, Eoin Morgan was given a chance to right the ship with the ECB's backing and focus on white-ball cricket. That led to Morgan developing an ultra-attacking side that decided to treat 350 in an ODI as the floor. I'd like to think Jos Buttler, England's greatest white-ball batter and World Cup-winning captain already will be given the same courtesy to figure it out. And don't get me wrong, some of his decision-making has stunk.
Bowling first in super hot conditions when the bowling is the weakness in your side is ropey. I still think they could have batted South Africa out of their game by batting first, England more than has the firepower to do it, but they've just been poor across the board. However, Buttler's earned some T20 goodwill and I don't think there's another obvious name in line to replace him.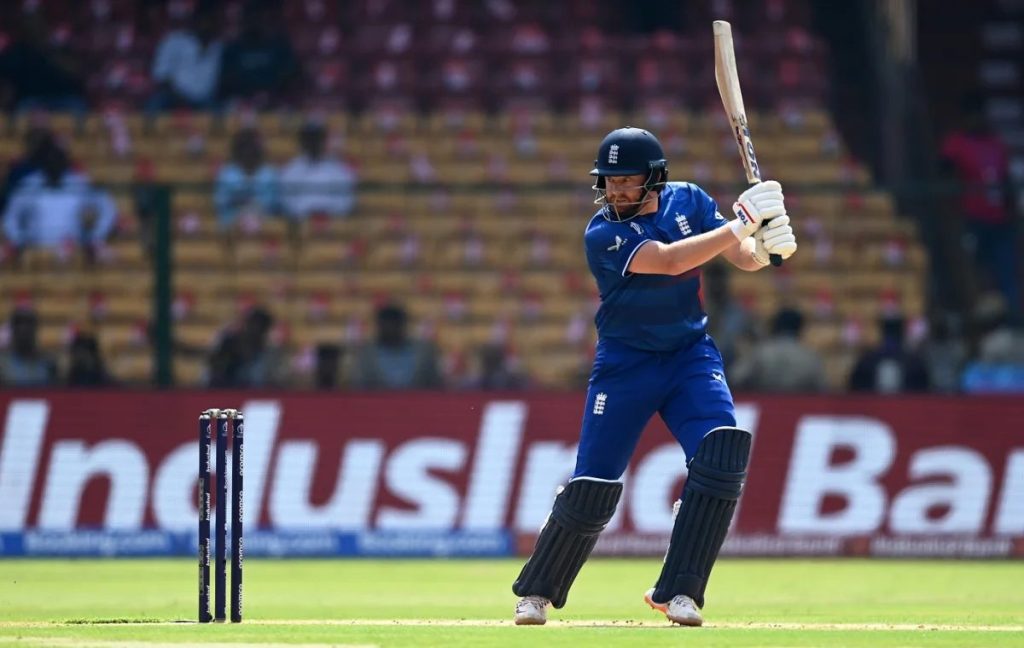 The white-ball side in general feels like it is at a crossroads. Moeen Ali and Adil Rashid are both in their Mid-30's. Ali's already retired from tests and Rashid is on borrowed time over his shoulder. How much of Ben Stokes the all-rounder is left? And will be incentivised to keep playing 50-over cricket given he retired from the format once already last year? We all know the IPL is where the money is ($1.6m from Chennai in the auction last year), and he only took a 1-year England contract knowing the broadcast rights are up for review next year. That sounds like a man who knows where his bread is buttered and knows he's cricket's biggest name outside of India.
Does Joe Root have a white-ball future when he's still our best Test batter? Is it time for Zak Crawley to double up in formats? Is it the end for Jason Roy, who prioritised Major League Cricket? Should Harry Brook be playing in all three formats?
For me, I think the likely replacement if Buttler steps aside or is forced, is Jonny Bairstow. He's a senior figure in the team, has a huge amount of experience in white-ball cricket and is clearly looked up to as a senior figure. And he's arguably England's best three-tool batter at the moment. He's probably the safest play right now with a bowling attack that likely needs to be rebuilt and a batting line-up with question marks over its future. Because after this World Cup failure, the whole side needs to be examined.
PS x2: Heck, none of this may matter. I'm not even sure we'll be playing bilateral ODI's after 2027…