It's that time again folks, another round of Ask Dre, and the first month in actual Motorsport season! Fantastic collection of questions this time round, including one of the best I've EVER had from Michael in Scotland. More on that when I get to it, but first, Marc Marquez's future, IndyCar, and more on the early 2022 F1 Landscape!
---
Shoutout to both Evan and Andrew Banister who both asked roughly the same thing: "What's the long-term prospects for Aston? Vettel might be gone in a year or two, Lance doesn't seem to be THE guy for the team and he's likely there as long as Lawrence owns the team?" and Andrew's: "After Aston Martin's terrible start to 2022, do you think this is Seb's last year?"
Is it the wrong that my brain immediately came out with: "They have long-term prospects? Since when?" Remember, "El Plan" here was to spend £9,000,000 buying Sergio Perez out of his contract so you could bring in Sebastian Vettel (Who was arguably worse at the time), then throw a boatload of money at expanding your team, hoping he'd stick around long enough to reap the rewards of a Mercedes-level enterprise. It's foolproof, right?
And this is your problem. Vettel's 35 in July and he's already admitted he's contemplated retirement. He's also made it clear that he's not here to make up the numbers. The only plus in your camp right now if you're Lawrence Stroll, is that Seb hasn't really got anywhere to go if he does leave. Across the garage – Lance Stroll, we all know, is the safest seat in Motorsport. He's not bad by any stretch, decent race runner and above-average in the wet, but he's not someone you can build a team around.
And if you're hovering around 7th in the Championship, a huge step backwards from when you were in pink, you're not going to get top billing for prospects. And there's been multiple rumblings that morale in the camp is all-time low due to Lawrence's impatience over his flashy investment.
Look at it like this – What about Aston Martin is good right now? What's Plan B if Seb retires? Good luck Mr Krack, a full blown rebuild might be in order.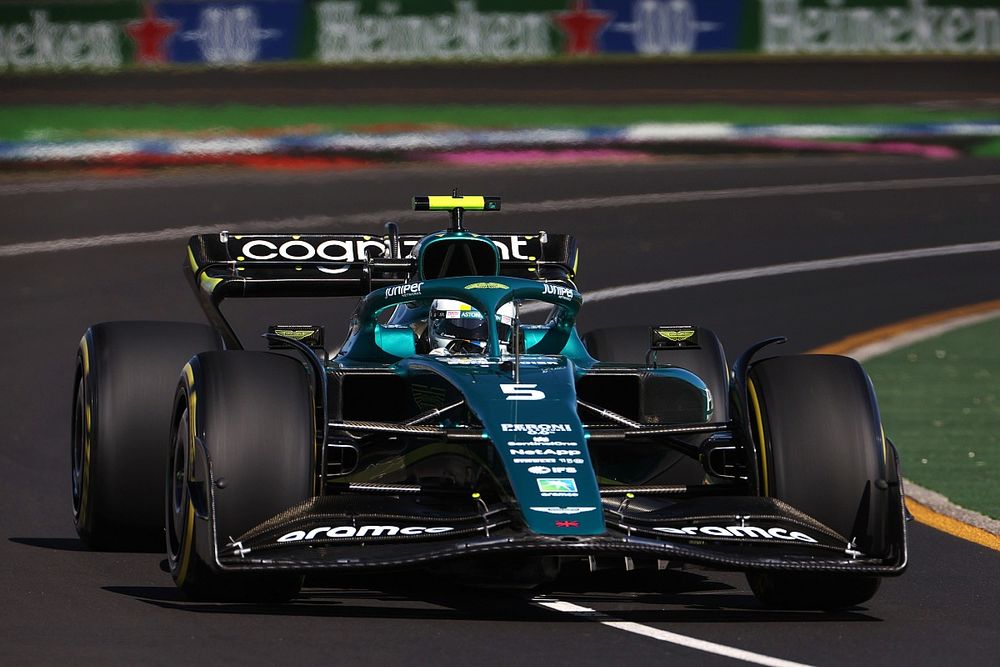 Chris Klinske asks: "Who do you think is the biggest surprise of this F1 season so far? For me it's Alfa Romeo, seems like everyone was expecting them to be dead last year."
Think you're pretty much on the money here Chris. Especially after Alfa Romeo looked extra strugglicious after the tests. They looked like finishing would be a challenge. Instead, Bottas has been excellent so far, running in the points in both races and Zhou got a point on debut. This team genuinely looks as good, if not a little better than last year. And with the Mercs powered cars sliding down the order, Alfa fighting for Top 6 honors I don't think is out of the question. I'd have also given Haas an honorable mention here, but given they pretty much went all-in on 2022 a year ago, it's a bit more predictable they'd bounce back, just not via Kevin Magnussen, who's been superb.
Again, Sammy Mexim and Durrell Briscoe had similar ideas here on Marc Marquez: "Given all his injury issues (mostly self-afflicted as well), will Marquez be able to put together a Championship-winning season ever again? And Durrell: "Do you think MM93's career is at risk with the serious injuries he has sustained over the last few years?"
Short answer fellas: It's really hard to say for sure. The arm injury Marquez suffered was more freakish in the recovery than the injury itself, with how the plate got damaged and then infected during his recovery. By all accounts, the arm seems fine. And there's no real evidence to suggest his body is breaking down on him via general wear and tear. This despite an above-average number of crashes in his career.
The Dipalopa on the other hand… Now that's tricky. I hate to be that guy here, but I don't really know. I don't think anyone does. We're still so in the dark with head-related injuries in sport. And we just don't know what triggers Marc's double vision. The first instance was a training crash where we had NO idea what happened. And the second was one of the nastiest high sides ever captured on film. I'm no Doctor, but that sounds pretty inconclusive to me.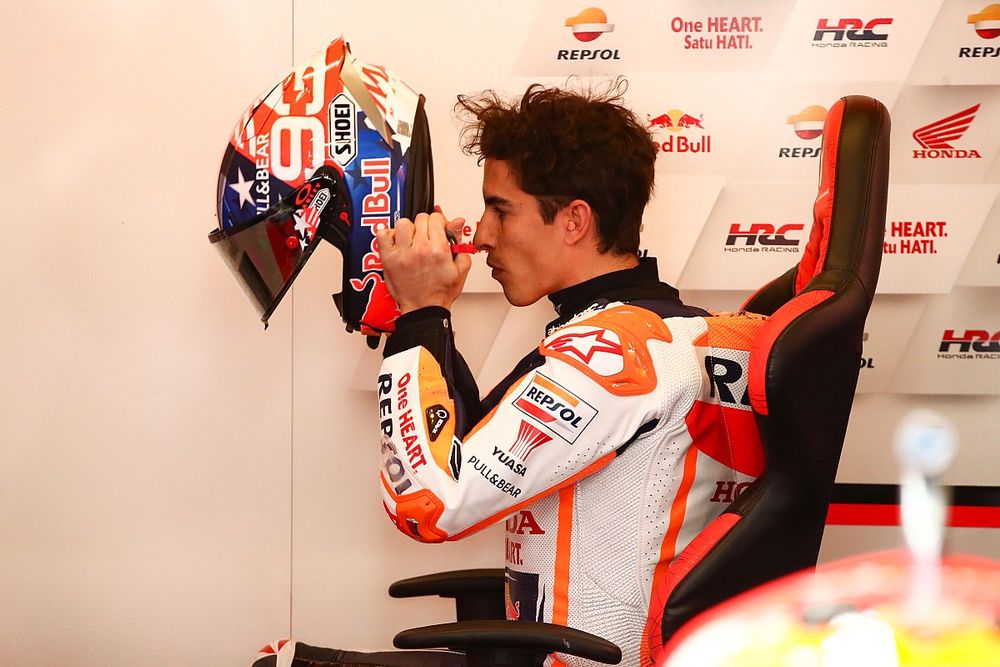 Marc's career will always be at risk, this is one of the most dangerous sports on Earth and the only way to find out just how bad this condition is, is by racing, probably crashing, and seeing what happens. It's easy for us to sit here and question whether he should change his approach. But we're talking about an 85-time winning, 8-time World Champion and for me, the 2nd greatest rider of all-time. All before his 30th birthday.
If he changed who he was, he wouldn't be Marc Marquez, and that's why he captures the imagination more than any rider, maybe ever. And it wouldn't be the first rider that left part of their career on the table. Sadly, that's the glue that holds bike racing together. All we can do is wait and see.
"How much do you think of Aston, McLaren, Williams, Merc struggling due to the engine?" – @GenerischesNichts
It's a big factor, certainly. The rest of the field has absolutely made gains on their power units and Mercs look sluggish. When Lewis Hamilton is struggling to pass Kevin Magnussen and Lando Norris can't beat Esteban Ocon in a drag race to the line, something's gone wrong. I think in Saudi Arabia, that speed deficit was as much as 8mph compared to the Red Bull Honda's. That's catastrophic. Lot of murmurs that Mercs have struggled adapting to the new fuel being used too.
There's clear outliers with cars at the back. McLaren are seemingly unable to generate downforce. Aston Martin is just completely unremarkable. Williams looked slow from the start regardless of power unit and Mercs are experimenting with everything just to see what sticks and nothing has. Speaking of which…
"Hi Dre, do you think Mercedes can still catch up to Red Bull and Ferrari?" – Viandra
Well Viandra, if one team can claw it back, it's Mercedes. Their 8th straight Constructor's was pretty much won on in-season development. But if Saudi Arabia was anything to go by… the deficit seems bigger than expected.
George Russell had the benefit of an in-race Safety Car and he still finished 32 seconds off the win. Hamilton and Mercs combined for an error under VSC and had to fight and claw for that 10th, a minute and twelve seconds back. That's a mountain to climb, probably around a second a lap. And this is assuming Ferrari and Red Bull don't also develop, the latter already claiming their weight issues should be fixed by Imola.
If Mercs aren't in 1-2 form by maybe Monaco, it might already be too late, long season be damned. They need a solution to their porpoising and lack of power. QUICK.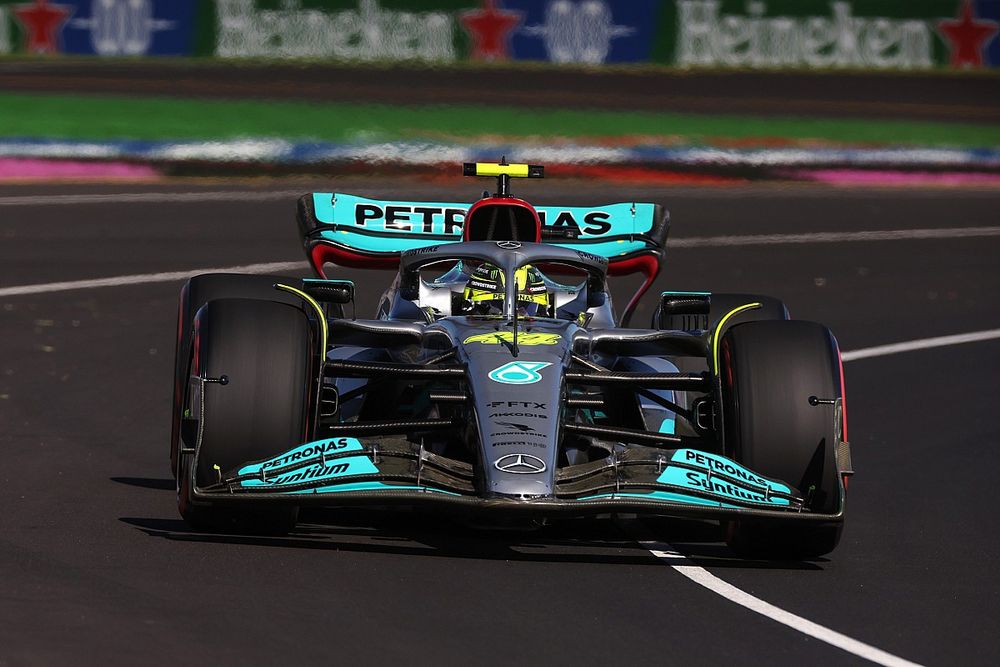 "Do you think 2021 would've touched 08, 97, 94, 90 & 89 (or even 76!) if twitter & social media hadn't been a factor?" What happened doesn't feel, in reality, worse than what happened in any of those deciders – for a litany of various factors." – @HereBeMichael
First of all, salute to you Michael, for one of the best questions I've EVER gotten in a Q+A. Outstanding. I genuinely had a good few days of thinking about this one.
Personally, I'm in total agreement with you, social media is what made 2021 even more than what it was. It probably doesn't help that there's a big crop of newer fans who probably didn't directly experience the other moments you mentioned. Included in those mentioned years were, a Championship decided on the final corner, a man getting disqualified from an entire season for a deliberate but failed take out attempt, which was a sequel from when he got away with it three years prior. And do we even dare mention Ayrton Senna attempting to murder Alain Prost for a title? We'd have gone APESHIT over this in 1990.
As sports fans, Twitter is our fuel. It's that instant gratification we crave as we all react in real-time to whatever the next twist in the tail is. I said it when I did my 2021 Drebrief Year in Review video – We'll probably laugh at the 2021 title decider in 10 years time for how ridiculous it all was. Unless you support Lewis Hamilton of course. But if you think Masi's interference was the first ugly flashpoint in F1 history, you're definitely new to this shit and the wild west of social media played a HUGE hand in the entire perception of the Hamilton/Verstappen title fight last year.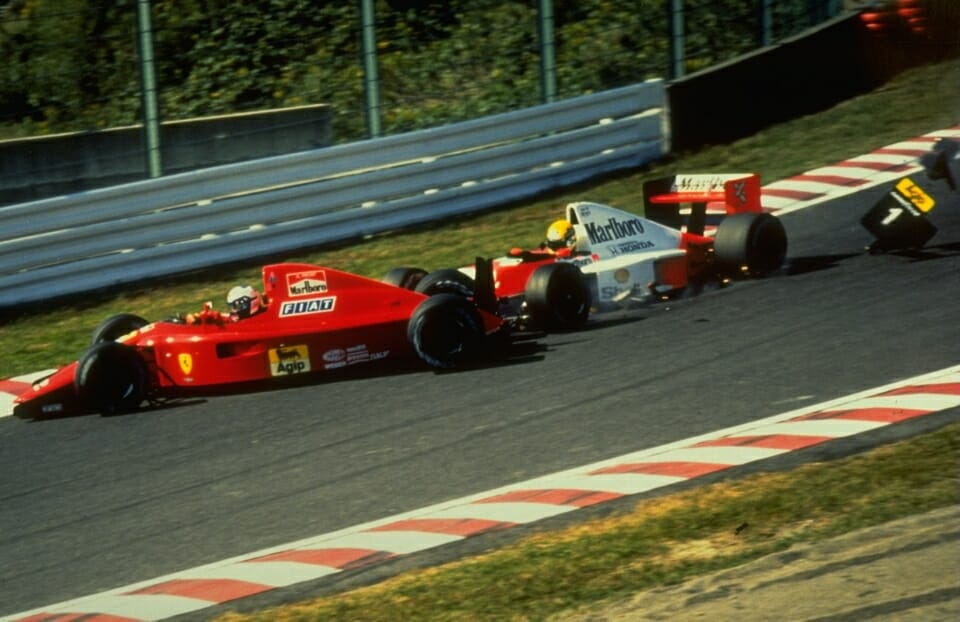 "Do you think Kyle Kirkwood will win a race in his Rookie season? Kid looks so fast so far?" – Durrell
Look, I've been very impressed with Kirkwood so far… But he's driving for Foyt. He's going to need his own version of Hamilton's Angela Cullen by season's end due to the amount of carrying he's likely going to have to do. Foyt are still Foyt, and it looks like anything in the Top 10 is going to be a tough ask. And it's not even like he can piggyback off of another experienced name, his other peers are Dalton Kellett, JR Hildebrand, and Tatiana Calderon. Yeesh.
"Best IndyCar rookie class you can remember?" – Charlie Regimbal
Come back to me at the end of the season, it's way too early for that sort of talk. I like the rookie class a lot and they've all shown flashes of what they can do, but two races is just way too small a sample size.
"And who wins the title overall?" – Liam Talks Motorsport
I suspect it's going to be a 6-way fight between the Penske's and the three Ganassi cars. I'm still not convinced by Andretti as a team. Of them, I'm leaning towards Josef Newgarden as just the best all-rounder who can win anywhere, and lay down consistent results. I'm not sure Scott McLaughlin's form will hold up over the entire season but I'm fascinated by his improvement.
I'm ignoring my own pre-season pick of Colton Herta, because… phew. Andretti don't look great.
"Thoughts on MotoGP Unlimited? Better or worse than DTS?" – @Tab23794
Confession time – I watched the first three episodes of Drive to Survive, realised it wasn't for me, and I've never come back. I have total respect for the producers and what they've done with it, it's clearly had some degree of impact in terms of getting people into the sport like nothing else has in the last decade. But I found it too contrived and wasn't a fan of how it was put together, more in the style of a reality TV show than a documentary series. That's great for the uneducated, but for the guy who watches all the F1 and the media that comes with it, it's not made for fans like me, and that's okay.
I've heard mostly positive thoughts about MotoGP Unlimited since it came out so I may actually give it a shot, watch this space.
---
And finally, the non-Motorsport question, on cricket by Dom: "Given Ben Stokes likely doesn't want or need the Test captaincy, who is a viable candidate for the role should Joe step down?"
Well, I get the impression that Joe's going to have to be sacked, I don't think he wants to give up the captaincy. I know, only one win out of your last seventeen tests is horrible, but it's hard to say that's all on him given the selection nightmares, injuries, horrible matchups and mental health fatigue. Has any recent England captain ever been dealt a worse hand? He and Ben Stokes are the only batters in my opinion, of genuine consistent test quality in their Top 7. And don't get it twisted, changing captain does absolutely NOTHING here. There is no tangible way to measure your impact as the captain of a cricket team. We're talking about a guy who's averaged 60 in Test Cricket since 2021. It does nothing to fix the systemic issues within English cricket, but narratives are what makes the world go round.
In terms of replacements, if you're going to drop Joe Root as Test Captain, it HAS to be Ben Stokes. He's the only other guaranteed name in the team if healthy. There is literally no-one else who's viable. Just one problem… He clearly doesn't want it. He'll step up in a pinch like he did against Pakistan last year, but Stokes is beyond cricket at this point. He already reached cricketing immortality with the Summer of 2019.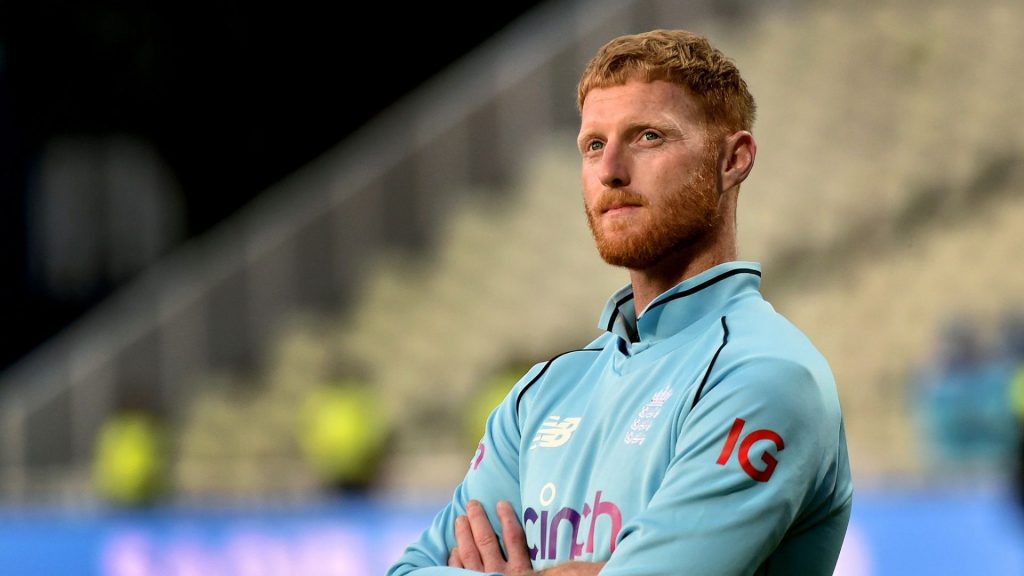 He's got Amazon following him around his family for a documentary series. He dabbles in eSports, Crypto and… *checks notes*… Jordan Peterson podcasts? Look, he's a weirdo, but given Ben has already had the redemption story and is the most recognisable guy on this team as is, what's the point?
No other England batter is secure in the Top 7 with the experience. Rory Burns is fighting with Alex Lees for his place, Jonny Bairstow has only just got his spot back from Ollie Pope. Jos Buttler might not ever play another test and seems the heir apparent for Eoin Morgan and the white ball squad more than anything else.
Stuart Broad might be the only other option, but he's 36 this year and no longer a guaranteed starter either. Can you really give the captaincy to the man you just very publicly dropped for Ollie Robinson? Jimmy Anderson's 40 in the Autumn and again, you just dropped him. So who's left? No-one.
Either see if Ben Stokes wants it, and if he doesn't, you have to stick with Joe. England's selection has dug themselves into a hole.
Check back again at the end of April, for another Ask Dre, and thanks for the phenomenal set of questions!