Weird that I'm talking about an Australian Grand Prix in April. Feels like 2006 again. Or, given what Charles Leclerc just did to the field, maybe 2004 should be more appropriate. That was an unholy clobbering from the Monageuse driver, and another huge blow in the title race despite it still being very early days. Let's get into Albert Park after 3 years on the shelf.
"Everything's Shitting Itself"
A grand slam for a Ferrari driver for the first time since Fernando Alonso in 2010. And it was entirely deserved, Charles Leclerc decided to lay a beating on the field. Dominant in qualifying, and besides a less than ideal restart from his 2nd safety car, he was virtually flawless all weekend. Red Bull just did not have an answer for the prancing horse on this one, especially when it came to tyre wear later into their stints, as Sergio Perez found out as he was dancing with Lewis Hamilton.
Or at least, they didn't get the opportunity to try. I thought it was intriguing that Max was coming back at Charles during the second half of the race with back-to-back fastest laps… before his car exploded. Max has only really been marginally behind Charles at two of the three rounds so far this season. He has nothing to show for it. The reigning World Champion is now 46 points behind Charles. I don't care how fast that Red Bull is, a two-race deficit is enormous, and Charles Leclerc is now at nearly 75% odds (8/13) to win the Championship. I know Christian Horner gave it the big one of "I'd rather fix a fast car than make a slow and reliable one faster", but to finish first… first you have to finish. 
PS: Charles Leclerc leads the Constructor's… on his own. Says a lot about everyone else to be honest.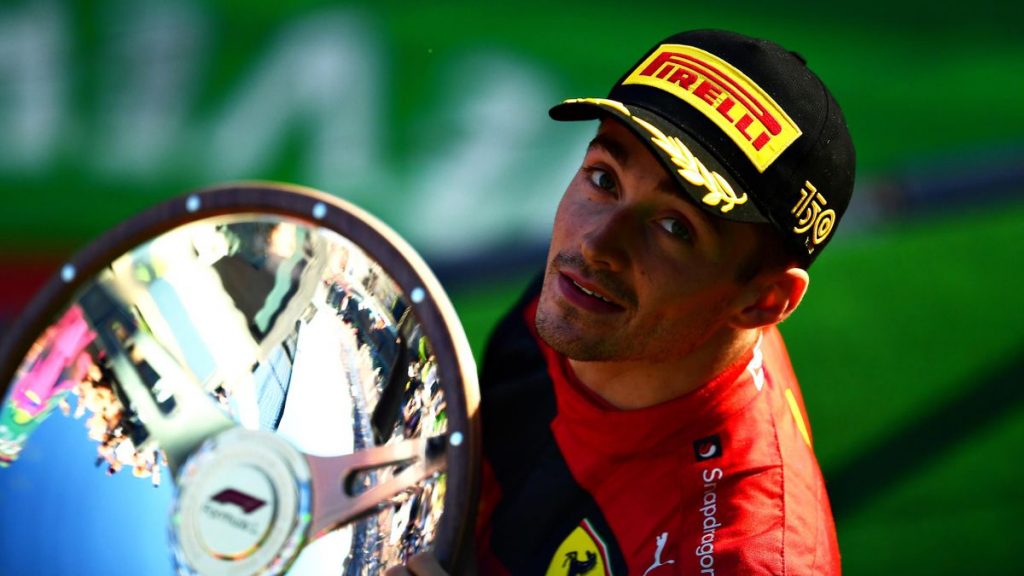 A Weekend Of Disasters
…And Verstappen's DNF was doubly hammering because Carlos Sainz had a horrendous weekend, one of his worst I can remember in F1. He was unlucky in the first half of Q3 where Alonso's red flag came out just seconds before he was due to cross the line, but even then could only recover to 9th.
He then botches the start, drops to 14th, and then on Lap 2 tries a Hail Mary move at Turn 11 on cold tyres and full fuel and beaches it at Turn 12. Jesus christ, Carlos. The car was more than good enough for an easy Top 5, even from 14th off the start. That's just unacceptable.
Then there's Aston Martin. Who had one of the worst weekends I can remember in modern day F1. A fire in FP1. A wreck in FP3 requiring a gearbox change. Crashes in Qualifying, with Stroll ultimately blamed for a silly beat of driver etiquette around Turn 5. Vettel binning it in the race on his first weekend back, and Stroll ultimately out of the points in the midfield train. Awful, awful, awful.
I said in the Ask Dre piece yesterday and I'll say it again here – What about Aston Martin is good right now?!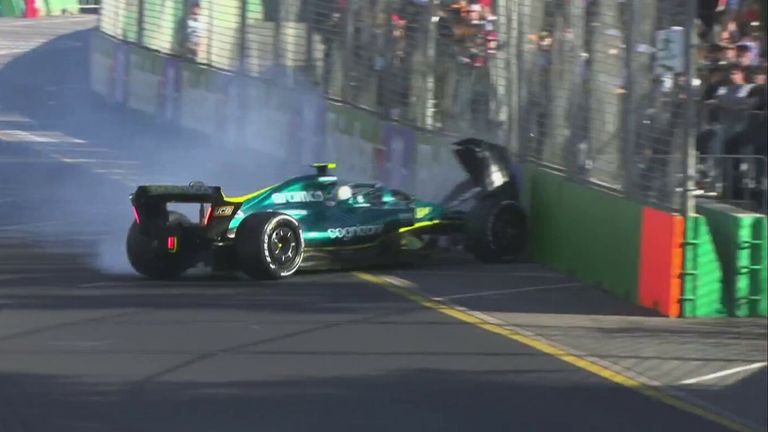 And someone get Fernando Alonso a beer. That wasn't very El Plan. I think he had the pace and the car to get involved for a podium. Instead, he was in 17th.
Lightning Round
New Albert Park… was fine. I know a lot of people got pissy about having 4 DRS zones here, and I get why. You've had two pretty good races so far this season (Mostly via shenanigans, but still), and I get why some were wanting a smoking gun for these new regulations. But we needed 4 zones because the deltas to pass here are still on the high side. Look, the race was fine, and probably above average for Australia, but we were also probably due a mediocre race at some point. I'm just not convinced this track will ever be the best for pure racing.
I was ready to tear Williams up for leaving Alex Albon out there as late as he dared at the end of that race, but man went from 20th to 10th on a near FULL RACE hard-stint. That's a superb bit of driving and staretgy from the Williams boys. Good for them, they needed some joy after reading Nicholas Latifi's repair bills for the season.