"The emotional edition."
Hey folks, and welcome back to #AskDre, the part of the website where you ask for my opinions on a bunch of stuff in and around the Motorsport world. Sometimes. Anywho, in this edition, we tackle the obvious subjects after a tragic week in the sport, still recovering from the loss of Justin Wilson in the IndyCar series, as well as a lot of MotoGP related talk as well, so, let's get stuck into your questions!
First up: "Do you believe that there's going to be know way of prevent all incidents causing injury?" – Connor Pink
As Sebastian Bourdais quite eloquently put before the Indy 500 – Let's not pretend like what we're doing here is safe. Justin Wilson's death was at the hands of a freak accident. Of course, we'll have a discussion about closed cockpits as a result, given we lost Justin this way, Jules hit his head when he hit the tractor, Henry Surtees, etc. The problem is, I feel that closed cockpits, causes more problems than it solves.
For instance, if a car is upside down, or on fire, every second counts, and it would be a question of how fast you could remove a canopy to escape. If Niki Lauda had to escape his blazing Ferrari via a closed cockpit, he'd probably die. Not to mention, the cars don't have air conditioning, and in a closed environment, a driver is going to cook in that closed environment. You'd have to have an air con kit in the car to cool the drivers, and that would require a complete redesign of the cars. And that can't happen overnight. That might be a 5, 10 year process.
I'm glad the FIA are taking this the right way, and continue to investigate and research potential solutions, and I have an open mind about suggestions put forward, but I don't see the upside of closed cockpits. This isn't about entertainment or protection of the "purity" of the sport. This is a logistic issue. Motorsport will ALWAYS be dangerous. And while the tragic loss of life never gets any easier, it's something that deep down, we all understand can, and will happen.
"Any tracks in IndyCar you'd like to see come to F1?" – Eoin Harrington
Hmmm. I don't mind some of IndyCar's road courses, apart from Long Beach (That shit sucks), but the problem is, IndyCar's track don't really suit modern F1 racing. Take Barber in Alabama for instance, it's a great track, but where you pass in an F1 car? A shame, given Barber was a superb race this season.
But, there's one obvious name that stands out to me now it's returning to the calendar next season – Road America. That was awesome. If you haven't already, check out IndyCar's YouTube channel and watch the 2007 Champ Car race there. It's awesome. And it has an 18-year old Graham Rahal dive-bombing Will Power at Turn 2. Some things, never change.
"Who will reach 42 first? Lewis or Seb?" – Miles Pardoe
42 what? Race wins or booty grinds?
But seriously, I'm surprised people are even contemplating this like Mercedes have a chance of losing most weekends. Lewis will definitely get to 42 first. I don't think Sebastian flukes another one unless something really funky happens. *yawns*
"Do you think f1 is in trouble if a team with Maldonado has financial difficulties if the amount of money he brings cant save them. Just thought of this because I saw a story that said that bailiffs were at the Belgian grand prix." – Richard Rousseau
F1's always been in financial trouble – This is not a new thing. We all saw Caterham collapse, I don't know how on earth Manor are still running, and Force India didn't release their 2015 car until Silverstone.
What do you expect when the power unit we run is twice as expensive as anything in the V8 era? It makes the strain on lesser teams, that much greater. Lotus are one of those teams that have been struggling for a while, and now Charles Pic is suing the team. F1's always been a sport where the independent teams will struggle, I just think many people either don't know it, or choose not to talk about it. Because the worst thing that could EVER happen to F1, would be if the customer teams die.
"Who will win the MotoGP title?" – Aaron Davidson
For me, 99. It's between the two Factory Yamaha's, as I feel like Marc Marquez will run out of races before closing in his 50+ points deficit. And Valentino Rossi's problem for me, is that he qualifies so badly in this modern era, that he always gives himself more work to do, and as a result, by the time he gets in clear air, Jorge Lorenzo's gone, because you know he'll get the holeshot, as he's one of the best starters in the field.
Not to mention, Jorge and Marc are probably the only two riders in the field, who can win ANY given GP on their days. Rossi I feel, is only on that level, at a handful of tracks, like Assen, Misano, etc. So for me, Jorge Lorenzo. Rossi's 11 straight podiums this season don't mean much when Lorenzo can beat him regularly.
"What do you make of Crutchlow being retained by LCR Honda?" – Gareth Hunt
I have no qualms with it. Being real here, I feel a little sorry for Crutchlow. I thought going to LCR was a sound move. Problem was, no-one predicted that Honda's 2015 factory bike would be so bad. I mean, if the factory team has had severe issues with it, what chances does Cal and Scott Redding have? That alone should give them a pass.
And even if we didn't take that into account, who are you going to realistically get who's really better at the moment? Cal always gets used to whatever he rides in the end, so I think he'll be fine, and I think some stability is what he needs after three straight seasons with three separate manufacturers.
[fusion_builder_container hundred_percent="yes" overflow="visible"][fusion_builder_row][fusion_builder_column type="1_1″ background_position="left top" background_color="" border_size="" border_color="" border_style="solid" spacing="yes" background_image="" background_repeat="no-repeat" padding="" margin_top="0px" margin_bottom="0px" class="" id="" animation_type="" animation_speed="0.3″ animation_direction="left" hide_on_mobile="no" center_content="no" min_height="none"][fusion_imageframe lightbox="no" style="bottomshadow" bordercolor="" bordersize="0px" stylecolor="
" align="left" animation_type="fade" animation_direction="right" animation_speed="1″]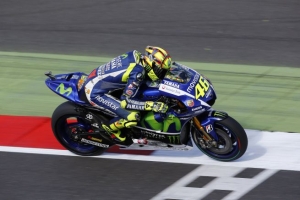 [/fusion_imageframe]"How is it possible for Rossi to be so bad on a Saturday but so good on a Sunday? He has 2/3 chances to get it right in quali but never does!" – Luke Julyan
Lemme tell you all a little secret, and this may surprise you…*whispers*… Rossi's never been THAT good a qualifier.
It was fine, when he had next to no competition in the 4-stroke era, and the Factory teams were SO far ahead of everyone else. Now, the customer bikes are much closer, and there's less margin for error. Not to mention, we're now in the era of the concessions, where teams like Ducati and Suzuki can upset the apple cart if they get a good lap in via Q2. Sure, he has 61 career poles. But he's been in 323 races. To put that into perspective, Marc Marquez has 55 in 125. Lorenzo has 58 in 225. Rossi's had 2 poles since the turn of the decade. Yikes.
Rossi's greatest strengths have always been his adaptability and his incredible racecraft. And given the choice, I'd rather tick those boxes than being a one-lap specialist. It's worked out alright for him, no? Maybe that tyre scrubbing trick he tried in Brno will help close the margin.
"Favourite Game of All-Time?" – Jake Callaghan
Ah, for me, Gran Turismo 3 on the Playstation 2. Anyone who knows my work well, knows I've loved many racing games like a newborn child, and when I was 10 years old and got my first Playstation 2, it came with GT3, and for me, it was the most important, and one of the best racing games ever made. This was the game that pushed the envelope and showed the world what a racing game could, and should be. It was utterly magnificent and it still holds up, 14 years later.
"Is the move from a spec series to a development based series the right move for Formula E after one season? – Danny Brennan
Yes, I think so. It's the natural progression of Motorsport more than anything else. Now don't get me wrong, I get why people are skeptical on this. Suddenly going from 1 factory team, to 8, is unprecedented, and given how close and exciting the racing has been in Season 1, I understand that people might be nervous.
However, you also have to remember that aero development is off limits and that you can only develop the powertrain and battery, so it keeps the costs down, and I don't expect there to be sudden massive changes in team performance. I say, let's see what happens. Formula E is clearly slow-rolling themselves as time goes on, and I think that's the right approach. Let's not jump the shark just because Season 1 turned out better than expected.
[fusion_imageframe lightbox="no" style="bottomshadow" bordercolor="" bordersize="0px" stylecolor="
" align="left" animation_type="fade" animation_direction="right" animation_speed="1″]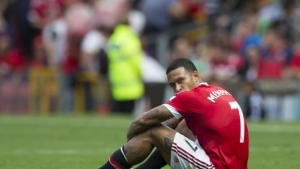 [/fusion_imageframe]"Do you think under Van Gaal you can win the BPL? And do you value Liverpool as challengers for your top 4 hopes?" – Joe Newman
Leaning towards no on both counts. Van Gaal is a good manager, but I feel like he's going to retire before United are in a position to win anything. United still have big holes at Centre Back, and have no cover at Striker. Wayne Rooney's form seems to swing on a dime, and I'm not sure I want to believe in the combination of Javier Hernandez and James Wilson, just yet. And it doesn't help that Man City and Chelsea are just genuinely better across the board.
As for Liverpool, I'm still not sure where their goals are going to come from. I know, losing Luis Suarez is a blow to any side, but I think the biggest issue is, I suspect many were suspecting that Daniel Sturridge was going to continue scoring 25 a season… Which he hasn't. That link-up play is what made Liverpool what they were in 2013. And now, they've lost the goals, but the defence is still mediocre. Not a good combo. I'm not sure Philippe Coutinho is enough to carry them into the Top 4, with all those mediocre forwards. PS: Watch Swansea this season. You heard it here first…
"What do you make of the new start procedures making it up to the driver to how they are going to start it?" – Richard Evans
Non-factor. We act like racing starts are predictable or something. I don't know why F1 fans are so obsessed with making things difficult for the driver. You want F1 to continue to be the pinnacle of technology, which naturally, makes things more efficient, but then you want to make things harder by removing said tech? What?
We forget, we're dealing with the best drivers in the world here, and one of the strongest F1 fields ever to grace the sport. And you know why these are the best drivers in the world? They'll adapt, they'll learn, and this won't be a factor in 2 races time. Just like last year when F1 went all: "You can't coach a driver anymore." Massive difference that made, huh?
"Who do you think is the most underrated and overrated driver of all time?" – Johannes Larsson
Oh, man, this is going to be controversial. Most underrated for me, is Graham Hill. Which is amazing given he's British, and we usually like jerking ourselves off over how great our racing legacy is in the UK. For some reason though, all that love goes to James Hunt and Jim Clark. One of them FAR more deserving than the other.
Graham Hill was an amazing driver. 14 wins, Two World Championships, a runner-up on three other occasions, and the last driver to win Motorsport's "Triple Crown", of winning the Monaco Grand Prix (FIVE times no less), the Indy 500 and the Le Mans 24 Heures across an incredible 17 year career, tragically cut short at the age of 46. If you haven't already seen it, the BBC made a "Racing Legends" episode on him earlier this year, featuring actor Jeremy Irons, and I'd highly recommend it, it's a great watch:
As for overrated – Easy, Ayrton Senna. Sorry hardcore fans, but I never drank the Ayrton Senna kool-aid. Ayrton for me, is probably the most naturally gifted driver ever, and while yes, he was spectacular at times, but naturally, people gloss over the fact that he was a cheat, he was a dirty driver, he nearly killed Alain Prost to win a Championship (IMAGINE if that happened now?!), and while it's tragic we never saw his full career, achievement wise, he doesn't hold a candle to Michael Schumacher, Alain Prost, or Juan Manuel Fangio. And no fancy quotes, yellow helmets, or motivational quotes will EVER tell me otherwise.
Heck, Sebastian Vettel and Lewis Hamilton are in the conversation to be better than him. And for me, he's the most overrated because so many people idolize him and say he's the greatest without criticism, and for me, that's simply not true, as much as it makes for popping the fairytale. Speaking of which, James Hunt is another one in that bracket. He wasn't a worthy World Champion to me.
Anywho, I'm finished, and I'm now going outside to be executed by all the #SennaSempre fanboys with glowing pitchforks outside my house. Been nice knowing you all! ;)[/fusion_builder_column][/fusion_builder_row][/fusion_builder_container]