Oh goodie, another sprint race discussion. I love these about as much as I love that meme on Twitter with the nightclub teens where everyone talks in Caps Lock.
This time though, we're talking two wheels, instead of four. MotoGP looks set to add a Sprint Race to EVERY round on the 2023 calendar, taking a part out of Formula 1's book. Or World Superbikes. Or British Superbikes, depending on who you ask. Psst… If you really think F1 copied World Superbikes, a niche within a niche in this world of Motorsport, then I've got some NFT's you might be interested in. F1 had always teased tweaking with its weekend format, but never got around to it until the complaints about their cars being about as exciting as porridge really kicked in.
MotoGP's in a difficult period at the moment. This season has largely been the straw that's broken the camel's back in terms of entertainment. As mentioned multiple times on this site, its push into aerodynamics and the ride-height devices have led to largely processional racing. A minority of fans have struggled dealing with the sport's competitive balance as the alien era ends. No Rossi, no Marquez as a proven "banker" figure to bring the fans, as attendances drop at many staple rounds.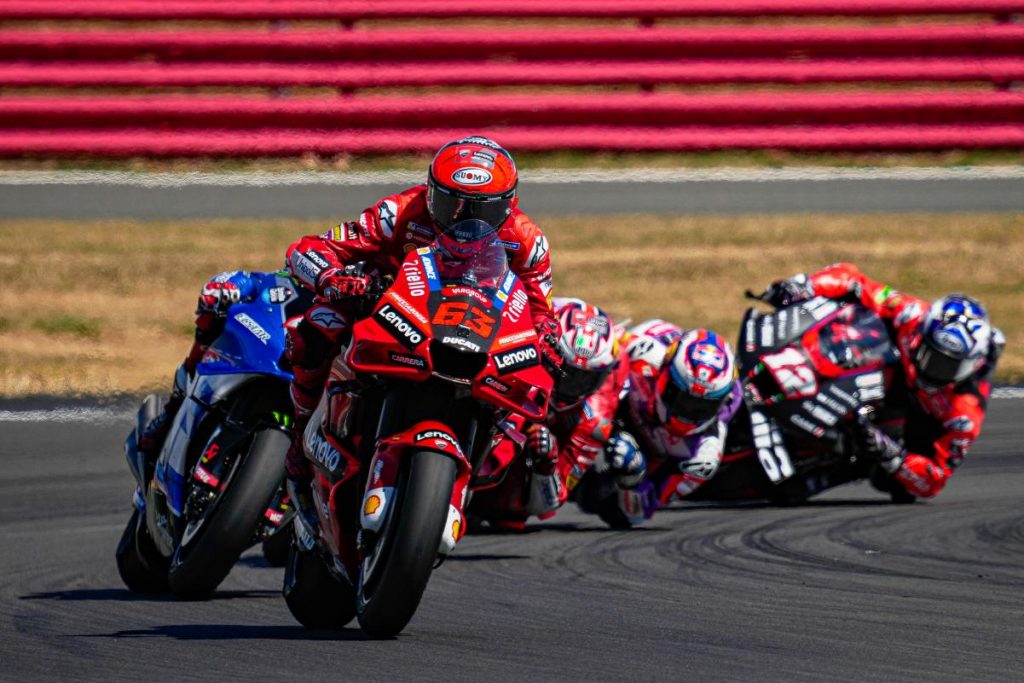 It'd be an understandable take to say that maybe the sport needs to do something to shake things up. Sprint races could be a potential solution to that. It's easy to make the World Superbikes comparison, and while I still maintain that in my opinion, it was brought in to try and kerb Jonathan Rea's dominance in the series, there were other benefits. Going to three races meant more weekend packages were sold for GP's. More reason to tune in on Saturday as Race 1 took place then. More "bang for your buck" racing wise, with the series genuinely making strides to make the series more accessible. And as F1 has proven, it can even make people "hate-watch" your product because adding a third day of meaningful action as the well-liked "conventional" qualifying moved to Friday has made people tune in.
There is the flip side to the coin, and that's seeing how Formula 1 has handled the "Sprint" since its inception in 2021. It's been clumsy over the stat-keeping and what constitutes pole position, just like whether World Superbikes couldn't decide if a Superpole race win actually went in the books as one. (It eventually did.)
The direct ties of the Sprint to the Grand Prix itself has been problematic for F1 in that it's been often deemed "too safe", as the Sprint has given teams who underperformed in Qualifying a chance to get back in line. We saw that with Carlos Sainz Jr. at Imola this year when he crashed in Q2 on Friday, got back into 4th after the Sprint, only to be taken out by Ricciardo in the actual race. And there's still that overall vibe that a Sprint Weekend is just a 405km 2-day race with a 24-hour red flag at a quarter distance, with points handed out. NASCAR's stage racing, but with a bit more charm.
The signs though are promising that MotoGP is straying away from some of those familiar F1 problems. While the plans aren't final, there's strong talk that the Sprint for MotoGP will be standalone and won't affect the Grand Prix itself, not dictated by the Sprint. Half points will be given so the race "matters" a bit more rather than the somewhat tame 8-to-1 points, Top 8 structure that F1 has. It would also eliminate a free practice session, something I think will only help the overall product. Does MotoGP really need FOUR practise sessions AND a warm-up, over a weekend?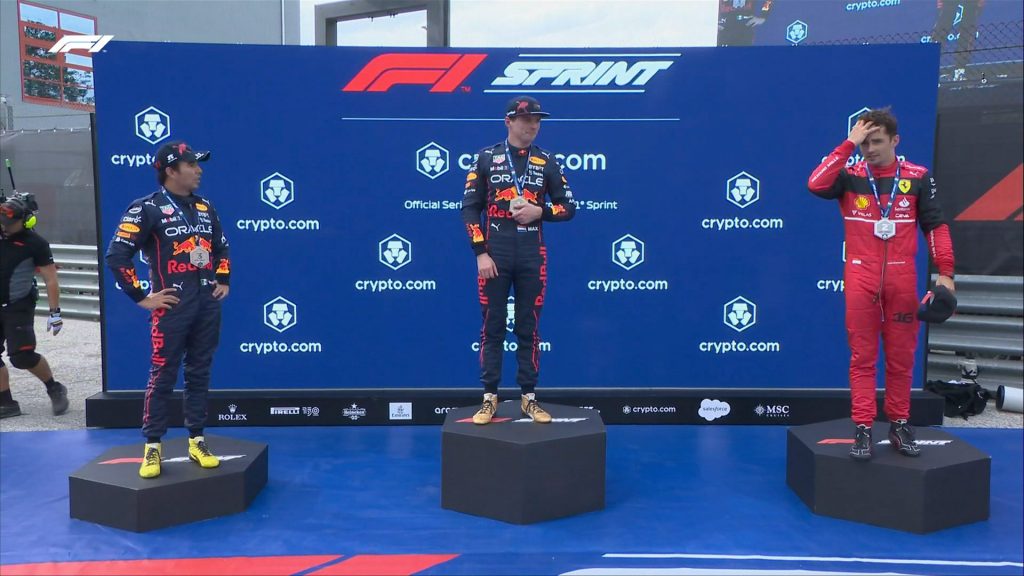 Also, with tyres only having to do a proposed half distance, being able to push harder on Michelin's tyres with less risk of traffic and crashing might mitigate some of the racing problems the series has faced in recent times. We might get a race more like Silverstone and less like say… Germany, where Fabio took off without competition.
Overall, I'm leaning towards getting into this. In any case, the sport needs a bit of a mix-up. This has been the most forgettable half-season of MotoGP in a good decade, and the sport cannot afford to coast on its reputation alone when its rival in F1 has had a genuine rush in new fans that it would die to have right now.
Worlds has been cashing in on journos propping up the series as an example for MotoGP's struggles. British Superbikes went viral last week after a ridiculous weekend's racing at Thruxton. People rightfully gushed over Tarran MacKenzie, Jason O'Halloran and Bradley Ray with scintillating, close racing. In terms of immediate enjoyment, British and World Superbikes are treating MotoGP like Tommy in Goodfellas. And we all know how that story ended.
Something may have to give here soon if the sport insists on staying course with its tech driven prototypes. But this may also be the start of the sport realising some of its current shortcomings and actually doing something about it. Formula 1 has shown that it's going to be a tough sell to a lot of its hardcore fans who are resistant to change, but I do hope MotoGP realises that this is a marathon, as well as a sprint.