Time for August's #AskDre, where I open my mailbag to the lovely people of Twitter and answer your questions on Formula 1, IndyCar, MotoGP, the juniors, and just about everything in-between. Let's get right into it, and see if you can spot the obvious pattern here to start us off:
"Let's talk Alonso to Aston!" – @FeliciaOnF1, "Is Alonso just doing this to eff with us?" – @The_Real_Usmann, "If Vettel really just decided to retire last week, the timing of Alonso to Aston seems like he knew he wasn't coming back to Alpine?" – @Susalooo, "Your take on Fernando Alonso moving to Aston Martin. Feels like a meme signing tbh." – ASpectreOfSorts
In what was genuinely shocking news, Fernando Alonso is leaving Alpine at the end of the season (For the THIRD time) to head to Aston Martin on a multi-year deal. So let's talk about it.
Susan's question on the timing is arguably the most interesting part of this. Piecing together what I've seen from strong F1 sources, it seems like Aston Martin and Fernando were talking as far back as Canada, seemingly as a "Plan B" incase Sebastian Vettel retired. Also hearing that Aston Martin might have been pressuring Vettel into making a call on his future before the summer break so they could go after a replacement. So Vettel leaving was the perfect swoop for Aston to come in and poach the former Double Champ. El Plan.
What do I think of it all? I think it's another mildly interesting stopgap. I think Alpine looked at Alonso as more of a seat warmer for the eventual Oscar Piastri promotion, then have Alonso come back to Le Mans to front their Hypercar programme in the WEC. But Alonso is also still pretty damn good, more than good enough for the midfield seat he's in. And if the rumours are true that Alpine was only offering a 1-year extension, and Alonso's said on the record he wants to go into his Mid-40's, with Aston Martin offering more guaranteed money, what did they think was going to happen? It's like Alpine got caught between a rock and a hard place. More on that later.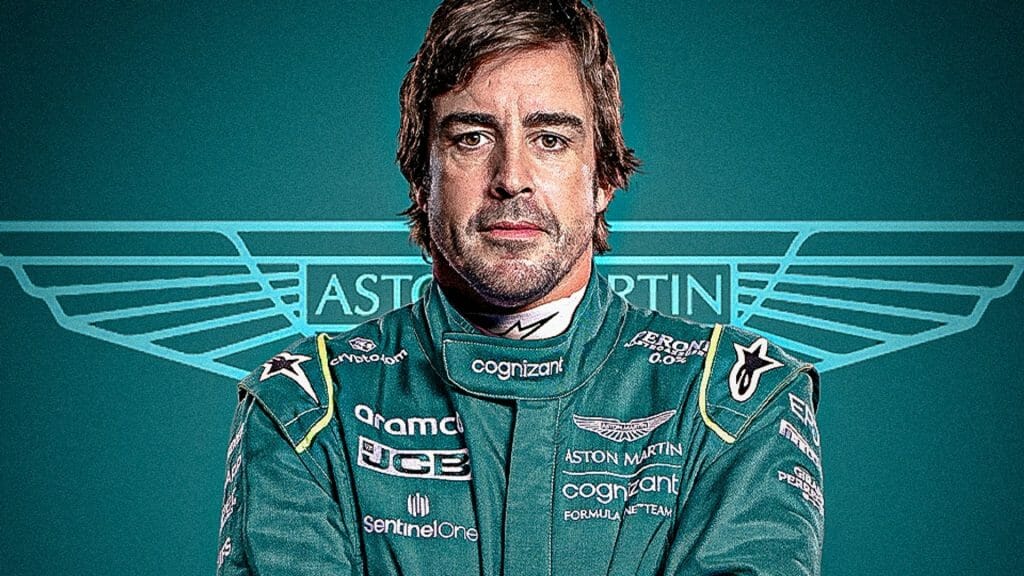 Aston Martin has a LOT of development potential under the hood with its new factory and big name poaches from Red Bull and Mercedes coming, but as I've said before, how long before we truly see those changes happen? A year? Two? Three? Are we going to have this entire chat again in 2024?
There's still decent junior talent out there to compliment Lance Stroll (Who's a journeyman at this point), if need be. Felipe Drugovich, Theo Pourchaire, Logan Sargeant etc, even if getting them out of their academies (Besides the unaffiliated Felipe), might be more difficult. Bringing in Alonso now seems like another "Win Now", big name and branding move from a team that isn't even close to being in that actual position.
Say what you will about Seb, the final chapter of his career was a load of fluff and empty promises. And I'll be hard pushed to think Fernando is going to suddenly change that. There's nothing for him here besides a cheque. Better teams like McLaren have spun their wheels for a decade trying to crack the Top 3, why do we think Aston Martin will?
Could Alonso have driven his last race for Alpine? Essentially deliberately screwing over the team for jokes, definitely could be a reason to terminate, no? – Dom
No. Fernando Alonso didn't screw anyone over. He was offered a one-year deal, he was well within his rights to negotiate with other teams, and he chose the team that appealed to him more. Beyond that, ribbing your team boss on Instagram isn't really a sackable offence, especially when he proved that Otmar was making shit up about him. Speaking of which…
Is this Piastri mess the reason why teams are locking their young stars into 1000 year contracts? How would you classify this PR disaster for Alpine? How does Alpine recover from such a monumental L? – Daniel Monteiro
See, here's the thing… I don't think this is that embarrassing for Alpine. Yet. I completely understand why they only offered Fernando a 1-year deal. You want flexibility with your drivers and Fernando Alonso is 41 years old. It's pretty common in most sports that once you go north of 30, contracts get shorter because you don't want to get saddled with someone's decline if it happens. Not that I'm saying that's what's happened with Nando, but in that regard, what Alpine did was perfectly reasonable, especially when they *thought* they had an A-grade prospect ready to go who was (at least we thought) prepared to wait.
What not many people are mentioning here, is that if you're Oscar Piastri, why are you rejecting a perfectly good Alpine seat right now, for McLaren?! Is it purely financial? McLaren are arguably worse, and the team boss has only come off as untrustworthy in the last month. And even if Piastri wins his legal battle and he goes to McLaren, oh no… Alpine have to bring back Daniel Ricciardo, the man who was awesome for them in 2020. I'd argue that there's a decent chance that this move backfires for Piastri in the long-run. A tough, high profile seat, against Lando Norris, when you've not been in a single-seater for a year? TOUGH gig.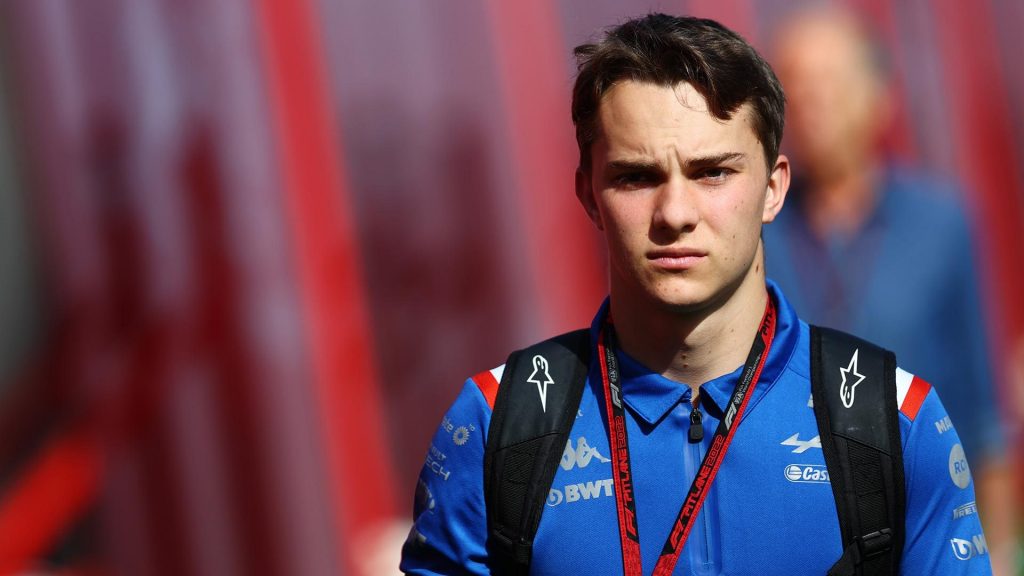 Yes, Alpine seemingly whiffed on the announcement and that is embarrassing, but with how fast news cycles move these days and the fact a lot of people are in the middle of three days months mourning for Daniel Ricciardo, they could very well be fine in the long run. Besides, if Alpine are prepared to take Oscar Piastri to the UK High Court over it, they must be confident that the language in their contract holds up.
As for driver contracts… No. I think the 5-year deal Charles Leclerc signed and the 4-year deal that Max Verstappen signed were outliers. They were both young enough and happy enough where they could afford to commit to longer deals with top-tier machinery. But this is the exception, not the norm. Motorsport is just too unpredictable for teams to usually dish out long term deals like football, or for drivers to accept them. Drivers might want more pay down the road if they bet against themselves to perform well. Teams might not want to commit long term to a driver if someone else hits the open market. There's a myriad of reasons to have break clauses chucked in there too.
I don't think the Piastri case is what's causing that, that's just a disagreement of the language in a contract.
Who ends up in the #10 Ganassi next year after it seems all the obvious picks are off the table? – Vikesh Shah
Yeah, with Callum Illot and now Rinus Veekay off the table by staying with their respective teams, there's no prime options left for Chip. And he can't really negotiate with anyone either because if that got out, it could be used as evidence of a contradiction towards the lawsuit he's in to keep Alex Palou against going to McLaren. So the man's kinda stuck.
The reserve driver at Chip Ganassi Racing IS Ryan Hunter-Reay if need be, even if he might be a tad past his prime. They could even wait for the court case to settle and take the mandatory deal on Linus Lundqvist out of Indy Lights assuming he wins the title, and use his guaranteed funding for a year. You still have Ericsson and Dixon on your books, it's not like they're in a driver crisis.
I think whatever happens, Alex Palou is done. You can't have both parties sue each other and expect to have a healthy working relationship like nothing has happened. That is untenable. Honestly, I'd have more questions than answers if Chip kept Palou at this point.
What are the odds we see more drivers from Formula 2 in Indycar than we see from Indy Lights in the coming seasons? – Sammy Mexim
Quite likely. Already read from Marshall Pruett a fortnight back that Felipe Drugovich and Marcus Armstrong have had strong conversations about joining the series next year as well as others in the top half of F2's grid.
I think there's a few different factors that have come into play here. First of all, F1's closed shop franchise model means they'll always have more talent than seats available. And I've written about this multiple times in the last few years, we've come off the back end of a golden era for F1's youngsters. Verstappen, Leclerc, Norris, Albon, Gasly, Russell etc with, are almost all tied down to long-term deals. All in the last half-decade or so.
That means there's less to go around and that trickles down to all levels. F1 had a big silly season last year and this one was shaping up to be rather flat until Vettel shock retired. So when you're out of F1 options, it's either Formula E (Who still has over half a dozen open seats), sports cars, or be willing to see what the game is across the pond.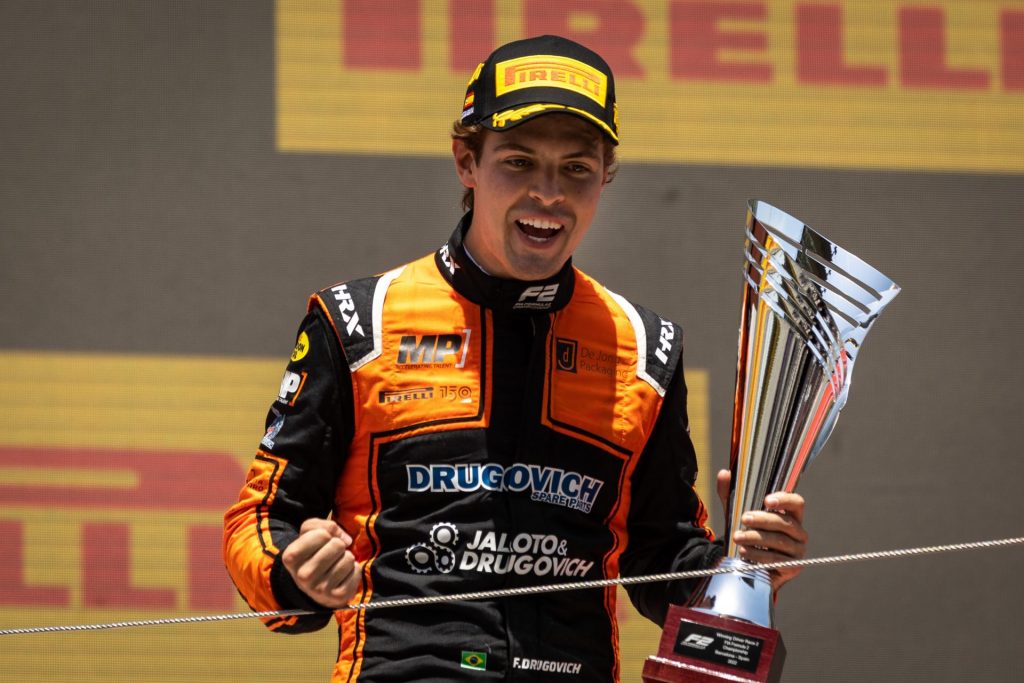 On top of that, I don't hear a massive amount of hype for anyone in Indy Lights this year besides Championship leader Linus Lundqvist. It might be another year before we see talk of Hunter McElrea, Sting Ray Robb, or maybe Kyffin Simpson in those sorts of conversations unless they can fund an extra car.
So you've got a bottlenecked F1-pipeline that has genuinely great talent slipping through the cracks because they can't afford to stay in F2 long term. Callum Illot and Christian Lundgaard in IndyCar are walking proof of that, and Theo Pourchaire has already said that this will be his final season in F2 no matter what. It's a down year for Indy Lights with only one standout talent, and even then we've also had a ton of new additions in the series in the last 18 months (Johnson, Grosjean, McLaughlin, Malukas, DeFrancesco, Kirkwood, etc). I know the grid has expanded to 26-27 full-time cars, with the prospect for more still on the table, so for IndyCar's team bosses across the pond, you might want a slice of that European pie. It's mighty tempting.
"Can Will Power win his first IndyCar title in nearly a decade?" – LiamTalksMotorsport
Absolutely. Will Power has been awesome all season. Maybe not quite having the ultimate speed like his teammate Josef Newgarden or other drivers like Pato O'Ward or Colton Herta, but he's largely kept his nose dry, his head cool, and maximised everything in front of him. There's only really been four bad days and only one I'd really put on him, and that was damaging his car in a late lunge at Toronto. Penske has sucked at the Indy 500 since Simon Pagenaud's win there. He was taken out at Road America by Devlin DeFranceso and his car wasn't working properly in Nashville.
Every other race this season he's finished in the Top 4. That's remarkable from IndyCar's new supposed "Zenmaster". In a battle of consistency between him and Marcus Ericsson, his most likely challenger, Will is winning that war. I think he's got a great chance.
Again… I suspect a pattern with this next lot…
"How is Inaki Rueda still in a job at Ferrari?" – BigMotorsportFan, "How do Ferrari fix their operational issues?" – Galarian Mike, "Which team is a bigger shit show, Aston Martin or Ferrari? – @SebxstianVxttel (Yes.), "Will Ferrari win a championship with Leclerc or will he leave once his contract is up?" – Brandon Lowe
Here's something that a lot of people don't really like to admit. Ferrari's kind of always been this way. What other prolific run did they actually have, outside of Schumacher, who brought in his best people from Benetton as part of the deal? The team is a mess. This is one of the best cars they've had since 2010 and they've pissed away over 100 points due to poor strategies, unreliability and disorganisation.
In a season where out of nowhere they went from a rebuilding year to genuine title challengers. I don't think we've acknowledged just how big a golden goose they've dropped here. Maybe just the baseline improvement on last year has been why Binotto hasn't made big calls like firing staff like Rueda, rightly or wrongly. Or that doing so might cost him his job. I don't think there's an easy fix. You're not going to cull dozens of members of staff mid-season, hoping someone's going to come in and magically solve everything in a matter of weeks. Not even Football Manager rebuilds are that quick.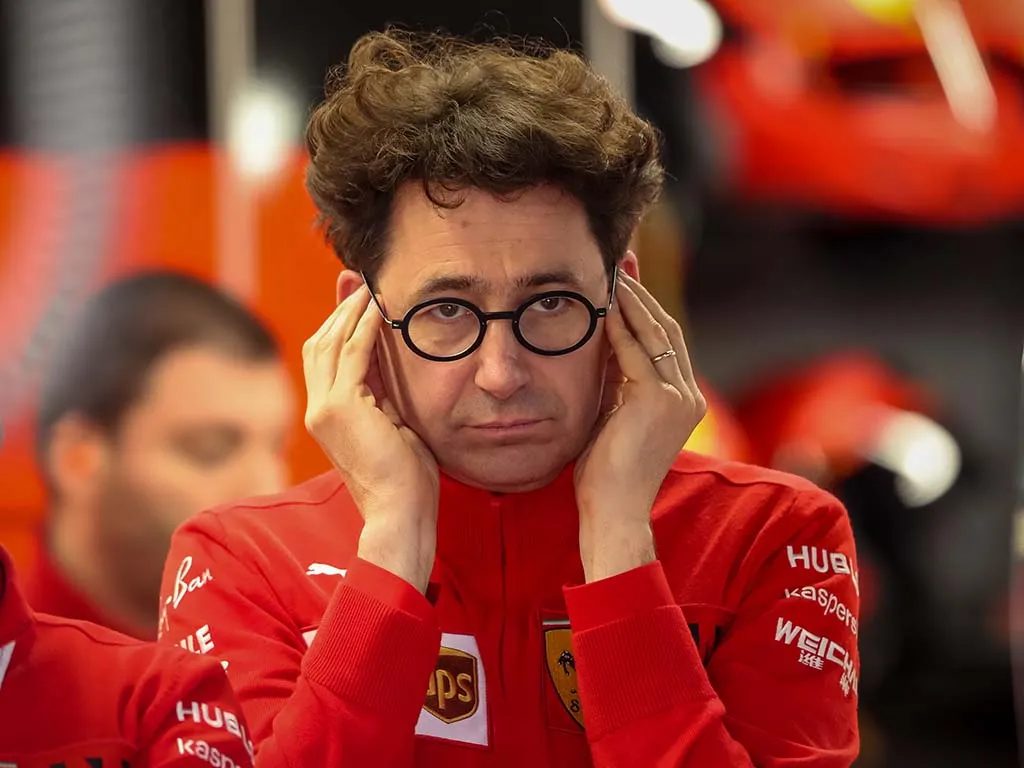 I'm glad more and more people retrospectively are looking back at their near misses from 2010-13 with Fernando Alonso and 2015-20 with Sebastian Vettel and realising that the team absolutely had a fair shake in screwing the pooch. It's the nature of us as fans in a sport that are almost always more emotionally invested than the driver than the team.
And honestly, I think Charles Leclerc might be a Ferrari-lifer as long as the factory is prepared to keep him. We all know he's one of the best drivers in the world and that his performance with the team has never really been under question. And he has an emotional bond with that team. It was the team that he and his late father dreamed of. Jules Bianchi's future team, whom he was also incredibly close with.
I think that could be something Charles could find very difficult to walk away from. Besides, from a more practical point of view, where does he go? There's only one team better, and it's locked in until the 2025 season. You may have to pray to Jesus that Mercedes is back where it was before the regulation change, post-Hamilton retirement… whenever that is.
Can Leclerc win a title with them? Absolutely. This year is proof that Ferrari CAN produce a Championship car again. And Leclerc has proven he can drive at the very highest level. Those are your two key ingredients. Everything ELSE is the problem here.
And for those asking me if you think Mercedes could beat them for second… I have doubts. I'd be startled if Ferrari make THAT many goof-ups round on round. Mercedes are definitely closer than they were in other rounds, but I think the status quo is still that Ferrari beats them 9 times out of 10. I think.
Why do Ferrari(or Binotto) insist on having no clear no.1 and no.2 drivers? It makes sense when you are in the midfield but surely a title fight calls for this? – @NotTomMoody
I could hit you with the generic Ferrari answer here of "Assume incompetence". Maybe it's because they've tried to shake that old reputation off of being the cruel and cold "team orders" guys from the Jean Todt days. Maybe it's because every time they've tried implementing them, they get ugly and generally don't work in their camp like Germany 2018 or Sochi 2019.
For the most part, I agree. At that level, a #1 and #2 system works best and generally causes the least amount of drama. Letting them race opens up the risk of drivers taking points off each other and opening the door for others to take advantage. We've seen it with Red Bull and Ferrari over the years, and with Yamaha in MotoGP with Lorenzo and Rossi beating each other up. Ungood.
When LH retires how much of a hit do you think Sky will take, I can't imagine it'll be as much as when VR46 retired. – Henry Chapman
It's a great question. I'm inclined to agree with you on this one. Valentino Rossi completely carried MotoGP in the 2000's and for most of the 10's too. If the sport was a bike, Rossi would be the fairing, the wheels, the engine, the rims, the exhaust, the suspension and the chassis. Jorge Lorenzo might be the windshield. I don't think the sport survives the credit crunch of 2008 if it wasn't for his popularity when Kawasaki quit and Honda very nearly joined them.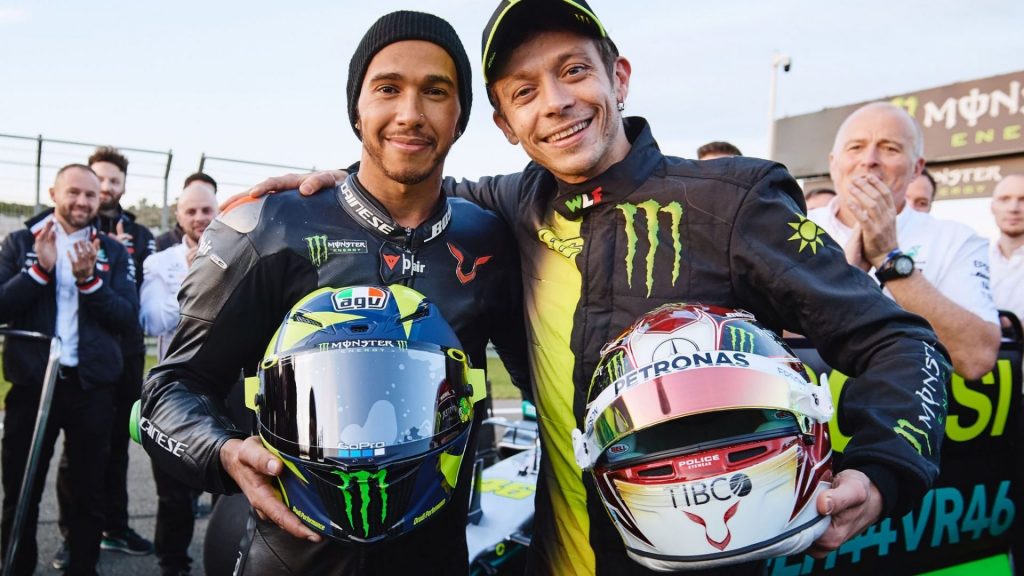 Now in the relative world of Formula 1, Lewis Hamilton is clearly the most popular by miles. So much so I definitely think there are a subsection of his fans who watch purely for his success who will tune out the moment he retires. But I don't think that's going to be enough to truly move the needle. F1's had other transcendent stars like Senna and Schumacher and we've kept on trucking.
I think today with the sport in a relative boom period thanks to American market pushing, an all-time great 2021 season and the timing of "Drive To Survive" when the global pandemic started, F1's a bit more spread out in terms of fandom. So yeah, I think there could be a small dip in places, but not to the degree that Rossi was. MotoGP's a far smaller series and Rossi was RIDICULOUSLY popular relative to that. I've been to British Superbike meetings less than 4 years ago and it was 50% Yamaha merch!
Thanks for everyone's questions, really appreciate it, we'll be back in September for another Ask Dre, get out there, enjoy the holidays, and touch some grass!