Going to be completely honest here – Wasn't sure if I wanted to keep "Safe Space" in the title of this. It's one of those terms that's sort of lost all meaning in the context of the Internet and the lack of nuance applied to it. The ironic thing is, that's kinda the spot F1 is in right now, in more ways than one.
Walking proof of this, was Lewis Hamilton commenting on this weekend's Indy 500. Talking to French paper L'Equipe, he said: "I looked at the times and, frankly, for his first ever qualifying for Fernando to be fifth — what does that say about Indy? A great driver, if he cannot win in Formula 1, will look for other races to win. But to see him fifth against drivers who are there all year is … interesting."
Now, let's be real here – No-one uses "interesting" in that context as a positive statement. I don't want to psychoanalyse Lewis too much here, I don't work for Sky F1, but it's pretty clear to me that Lewis was using this as somewhat of a cheap shot on IndyCar's field, interlaced with a compliment to Fernando Alonso's ability, something Lewis has always done.
HOWEVER, this doesn't justify taking a free shot at IndyCar. That, especially with how F1 is, is just unfair to IndyCar as a series. It also screams of ignoring the bigger picture of F1 as a series and "meritocracy", that so many still seem to think it is.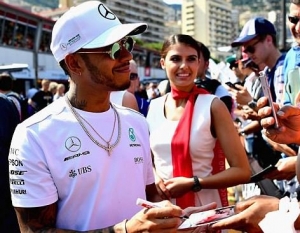 I've talked about this in the past, but you're kidding yourself if you think F1 is a meritocracy, especially in this era of social media. We as fans have generated an entirely new sub-genre of F1 driver in our time… the pay-driver. We tricked ourselves into believing that being an F1 driver is easy as long as you have enough cash. We as fans needed a new whipping boy in F1 every few seasons. From Pastor Maldonado to Marcus Ericsson, Rio Haryanto and his Indonesian crowdfunding and now Jolyon Palmer's getting crapped on from a great height.
On top of that, we've all seen extremely talented drivers just not get a "fair" crack at a job. Antonio Giovinazzi was a stand-in. He may not get another chance. Pierre Gasly's in Japan and Stoffel Vandoorne had to wait 2 extra years for a McLaren team that had little justification to spend all that cash on a "win-now" roster without the car to justify it. The FIA had to change the super license rules so that it wasn't a free-for-all anymore. So… what meritocracy?
And yet, many of us as fans will unquestionably hail F1 as the undisputed pinnacle… yet fail to acknowledge that so much talent has gone elsewhere in recent times that maybe, just maybe, you can be a legend in other categories, or build your reputation elsewhere and be considered just as good?
Look at someone like Sebastien Bourdais for instance. To many, he'll be forever seen as an F1 bust. But he won four straight titles in Champ Car, multiple runner-up finishes in Le Mans LMP1 class, and multiple class wins in GT. He's one of the better drivers of this era, yet… not many put him that conversation. Same as Scott Dixon. 4-time IndyCar champ. Has won a 500. 4th on their all-time win list. Would probably wipe the floor with 90% of the F1 paddock.
But again, not considered because his F1 time never ran deeper than a test. Same for Dario Franchitti, who's won three 500's and one of the best British drivers that no-one gives a shit about outside of Formula E commentary, and for having great hair. He got more coverage for his love life and the crashes that ended his career, than anything he did on the track. That's saddening.
I was shocked that Josef Newgarden was a top contender for Haas's F1 entry at 2015 because that was so out of left field for an F1 media hive, I almost suffered a nosebleed. He got more hype than Alex Rossi did, who had actually BEEN in F1, and was at the time, the only American with a Super License.
And that's just it. A combination of elitism from F1's fans and drivers, as well as its over-protective media, has put the sport in its own "Safe Space", seemingly beyond criticism, and if you're not in it, you ain't shit, and I can't stand that way of thinking since opening my eyes to IndyCar in 2015 full-time, and even before that the few times IndyCar made mainstream media.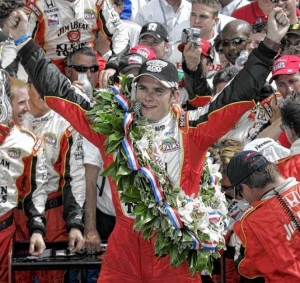 Dan Wheldon won two Indy 500's for Great Britain. Series Champion too. No-one cared about him here, until he died on the track. Similar deal with Justin Wilson, who had become a race winner overseas, but when he passed, most of the talk was in his time in F1. They couldn't wait to jump on James Hinchcliffe when he nearly went the same way, then secured pole for the 500 a year later though. That's the consequence of being so balls deep in F1.
Fernando Alonso running the Indy 500 has blown the roof off Motorsport and how it's been covered. All of a sudden, the Brits are all over this. Flying their top journos overseas, mass debates and conversations about the 500, how Alonso will fare, and inevitably, comparisons between the fields, which has led to comments like Hamilton's.
In the grand scheme of Motorsport, this has been an amazing month of excitement, hype, intrigue, and education as many have cared about IndyCar for the first time. But I guarantee you, it's no coincidence that places like The Guardian talking about Jack Harvey while piggybacking off Alonso in the same headline, kind of says it all. Would they be writing this piece if Alonso wasn't taking part? I seriously doubt it.
Which is a shame, because, from a European racing standpoint, IndyCar has been booming. Ed Jones is having a fantastic rookie season. Jack Harvey's making his debut. Max Chilton has been solid adapting to this new single-seater format. The only woman taking part, is Pippa Mann, another Brit. Simon Pagenaud, a Frenchman, is the reigning series champion. There's always been stories to tell and clicks to be had, but sadly, it's taken Fernando Alonso's participation to bring this out of people.
It all boils down to this – F1 is too insular and has been forever. Fernando's participation is walking proof of it. This isn't a new thing. It's a backbone part of F1's history, with many amazing drivers being in F1, doing the 500 too. Jim Clark, Nigel Mansell, and Graham Hill, aka, THE REASON WE HAVE THE TERM "TRIPLE CROWN", the biggest narrative we've used to describe what Fernando is doing now, and what Juan Pablo Montoya's been close to for some years now.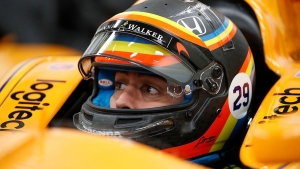 I'm extremely glad Liberty Media has embraced this, as well as McLaren as a brand. There are no drawbacks here, it's only great for both series (No-one's crying over Jenson being in Monaco instead), especially given Monaco just isn't the jewel in the crown it used to be. Heck, Nico Hulkenberg won Le Mans on his WEC debut, then kinda tainted his own achievement when he said he'd have never missed an F1 race for it. That made me sad, because we were so very nearly robbed of an incredibly cool crossover moment in modern F1 and Motorsport at large.
Fernando Alonso running the Indy 500, the hard work he's put in for the last month, and the eyes of the world focusing on Indianapolis I genuinely think has been great. It's also forced so many in F1 to take a good look at itself in the mirror and maybe ask some difficult questions about its own existence in a Motorsport world that has genuine alternatives.
F1 is a niche sport, and it will always get the lion's share of the coverage in a crowded, yet dominant market. But I sincerely hope those in its environment constantly can keep an open mind, and embrace the greater Motorsport world around it. Because treading on other series toes and looking down upon places like IndyCar, in its brightest moments in years, isn't going to help anyone in the long run.