Thanks a bunch McLaren, 24 hours after I write a long-ass piece about Daniel Ricciardo's past, present and future, it all gets blown out of the water by the biggest crossover contract saga in recent Motorsport history. Cheers, Zac!
So if you had an early night yesterday, let me fill you in. Yesterday afternoon, Chip Ganassi Racing confirms that Alex Palou has picked up the third year of his IndyCar contract. Four hours later, Alex Palou publicly denies this on Twitter, and claims he's told CGR he wants to leave. Minutes later, McLaren reveal that Palou's signed a deal with them for 2023, but didn't confirm any of their lineups for next year in doing so. CGR's spokesperson said further on in the night; "Nope, he's with us for 2023." So now, we have a contract stand-off with two teams who both think they've signed the REIGNING INDYCAR SERIES CHAMPION.
The ramifications and impact of this move is huge, and it affects the series itself, the other drivers in the McLaren stable, McLaren's F1 future and IndyCar itself. This post from me is a little more speculative than I normally write, but I have SO MANY thoughts on all of this that I felt like I had to barf them out on a piece of virtual A4. Let's get into it.
Crossover Appeal
This isn't even the first major eyebrow raising discussion regarding McLaren in IndyCar this year. When we at M101 did our IndyCar Season Preview in February, we were already hearing dialogue regarding Pato wanting to race in F1 after doing the Young Driver's test in December. Zak was out here being coy about the possibility and basically said: "Man's gotta win the title". By St. Pete it had become public that there was confusion over just what the 22-year old Mexican's future was with McLaren, and that Pato might wanna join a top team. Since then, he's signed a three-year extension with the team and rumblings that Zak saw him as the face of their American expansion, with a huge new facility in the works.
In that time too, Andretti's Colton Herta went to McLaren to help his chances of an F1 seat and signed a development deal with the team. He tested last year's McLaren earlier this week at Portimao. Colton's another name who's had F1 aspirations as early as Spring of last year when he was linked with Alfa Romeo, even more so when Andretti tried to buy them out in the Autumn. That failed because of how control of the team was negotiated, but there's no reason why Andretti and McLaren couldn't work together with the mutual goal of having an F1 ready driver in some capacity.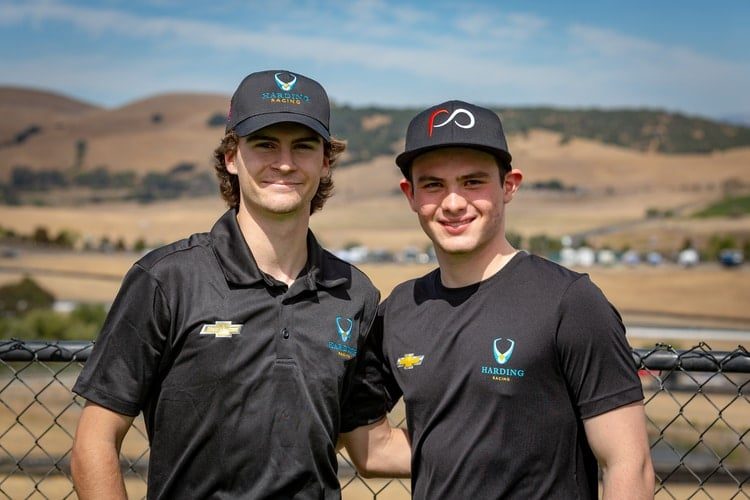 Now you claim to have Alex Palou under contract, another man who's made it clear he's dreamed of an F1 opportunity, and the ONLY way these guys have a realistic chance of that happening, is the one man who definitely has an F1 team in his umbrella. The days of IndyCar drivers getting F1 testing chances and beyond like Franchitti, Dixon, Montoya, Da Matta, etc, and the perception they're roughly on the same level has largely died out among team bosses, but not the fans. Hence the same ten people tweeting me every month that Pato O'Ward would absolutely walk into the series and kick Lando's arse.
By all accounts, Daniel Ricciardo isn't going anywhere. Daniel addressed the speculation on Twitter this morning that he was committed to the team and the sport. Zak's said similar in the past despite his poor 2022 form. Despite that, people immediately just didn't believe it because the team has been so open in snagging every decent driver they can lay their hands on despite having three teams to fill. And I can't blame them for that. Remember, Felix Rosenqvist is still on McLaren's books as a Top 10 driver in the series this year and the team couldn't commit to what team he was driving for.
But on the most basic of levels, three into one doesn't go. Someone's going to be disappointed. And Plan B is a good, but erratic McLaren IndyCar team with one proven commodity in O'Ward, and an expanding setup where there's little else positive to take away besides Felix' recent upturn in form.
If Ricciardo is sticking it out, which the odds are strong he is, the much safer driver market in F1 could easily open up after a relatively tame 2022 silly season. For instance, Lewis Hamilton will be in the final year of his deal and that could easily cause a ripple effect down the grid if a top seat opens up.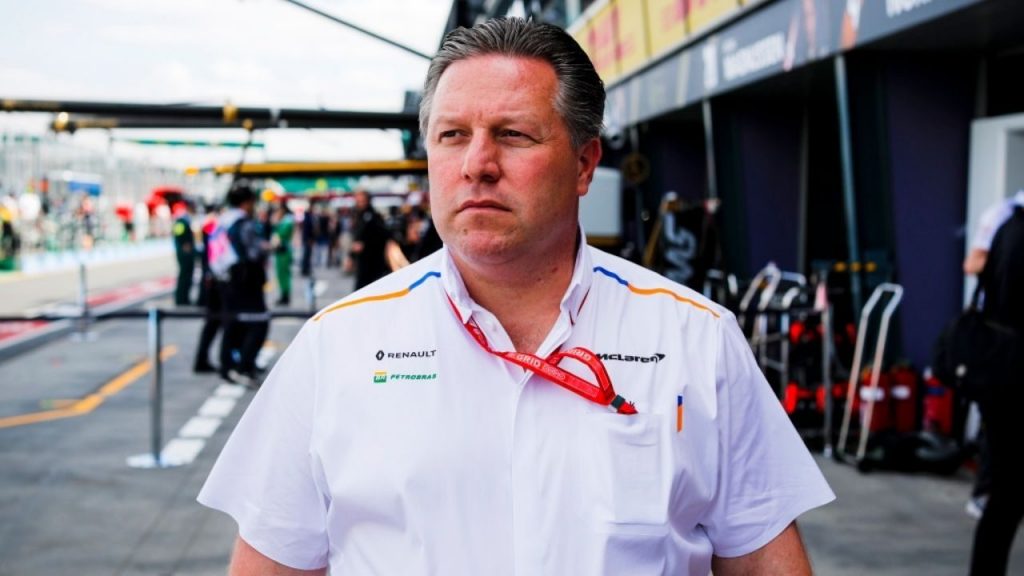 And a lot of this circles back to Zak Brown himself. He's a marketing guy's wet dream. The big name sponsors he's attracted in his F1 team are testament to that, like Coca-Cola and Google. I think he could sell Ice to the Eskimos, and have so much game he could have his way with even the most stubborn Love Island contestant.
It's clearly kept Pato O'Ward sweet since moving there, and I think this is a man who knows he has leverage because the young drivers of IndyCar don't dream of their own series. They dream of Formula 1. I think there's a serious chance NONE of the three drivers I mentioned end up driving a McLaren Formula 1 car, and I think Zak's playing these dudes for suckers for an opportunity that might not ever come. Even more so given Palou already has his superlicense to race an F1 car right now, while the other two don't (yet.)
Damage To "The Boys Club"
Now, I'm no doomscroller, but this can't be a good look for the series. Alex Palou is your reigning Astor Cup Champion. He still has a very reasonable chance to retain said title. A classy, incredibly wholesome and likeable person off the track. Still only 25. He's also made it pretty startlingly clear he doesn't want to be here. Why? Because there was no other good reason to join the McLaren family and walk away from the best team in IndyCar to do it, outside of the F1 chances.
This is the third driver that's been out here actively twerking for F1 seats in your series, and they're all young stars. Colton Herta's 22. Pato O'Ward, 23. This isn't even for a top-tier F1 seat. This isn't Red Bull or Ferrari. We're talking midfield here, as McLaren battle Alpine for 4th in the Constructors. Let's not forget, McLaren have won ONE grand prix in the last decade and has no sign of challenging for anything besides minor podiums. The gold mine of young talent you've fallen into would rather be elsewhere. What does that say about you?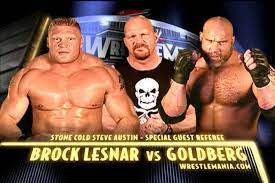 I was on our Discord server chatting about this last night and it reminded me of the Wrestlemania XX match between Brock Lesnar and Bill Goldberg. It was a well hyped up match, even had Stone Cold as a special guest ref. But by then, it was well known news that both men were leaving the company in the near future with Brock Lesnar trying to get into the Minnesota Vikings. Inevitably, the fans shit on the match knowing it ultimately didn't matter. This is what IndyCar feels like at the moment.
I don't think the series is about to collapse or anything like that, but it you want to make new people care about you, this isn't going to help. If you're promoting the 2023 season as a series, or a broadcaster, can you afford to spend money, time and resources promoting someone like Palou if you know he might have one foot out of the door real soon?
It makes IndyCar look bush league, the one thing they're desperate to avoid with F1 comparisons always right around the corner. And it's only going to get worse with F1's explosion of popularity in the US with new fans, three races in America next year and a new "buzz" over F1 stateside. Good luck with that.
As much as I love the drama, and the talent that IndyCar shows off, who wins in all of this? Who's set to gain out of anyone involved in the series and beyond? It feels like another lose-lose for all, and a mess that IndyCar just doesn't need at the moment.
The Extra Lightning Round
Well, if Palou gets his move, it leaves the #10 seat open. If I'm Chip, I make a strong phonecall to Rinus Veekay and say it's his if he wants it. There's no getting around it, Scott Dixon is now 41, and not quite at the dizzying heights he was. CGR have to start thinking about a reboot with him and Jimmie Johnson both well over 40. Never thought I'd be in a world where Marcus Ericsson was an imminent team leader, but here we are.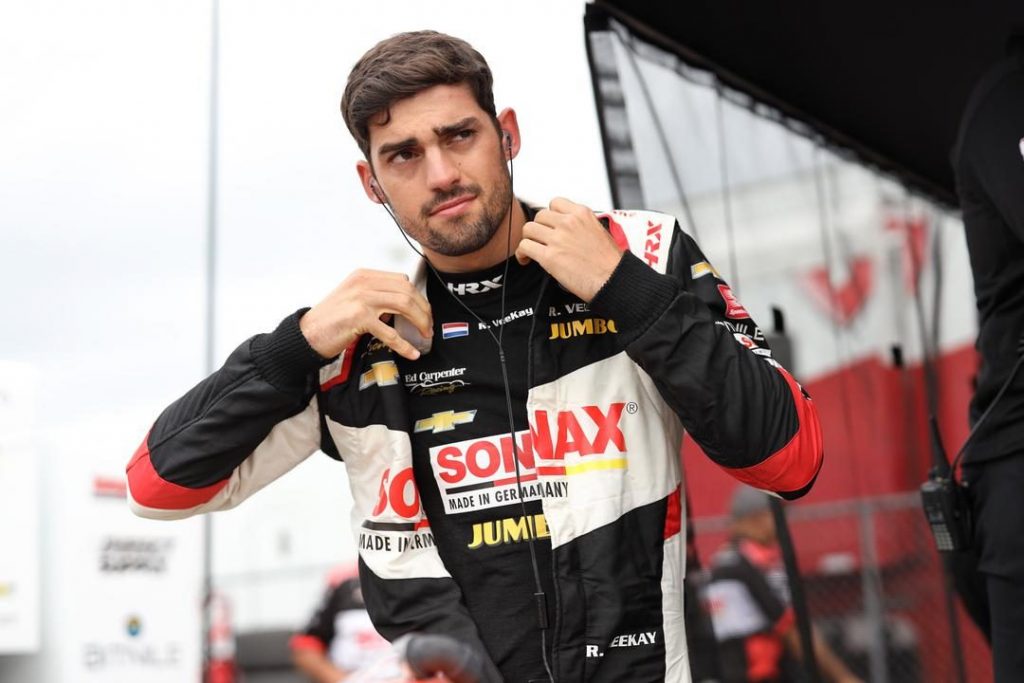 No, Daniel Ricciardo isn't going to race in IndyCar. Understandably, he hates ovals. Totally get that. And who's paying that enormous salary?!
And if Rinus Veekay leaves Ed Carpenter Racing, why not move Callum Illot over? Kid's shown he's got some pace in a really small Juncos setup at the moment.
And finally, now you can see why I'm so pissed off they dropped the ball on promoting Josef Newgarden to the moon a good half decade ago.