This has become one of the most fascinating, cross-discipline stories I've seen develop in Motorsport this year. Even more so than Zak Brown handing out 115 golden handshakes for his seat, then signing Oscar Piastri in the end. Even more so than Chip Ganassi suing his driver over simply wanting some F1 tests.
Nope, we gotta talk about Colton Herta and the Formula 1 Superlicense. And yes, I know this topic has been dug up a good half dozen times in the last fortnight. But the reason I love this story so much is that it crosses over and bleeds into so many avenues as to what makes us fans of Motorsport. A sport that despite being fundamentally based in engineering, we obsess over the drivers to a meticulous degree. We complain about the gatekeeping between the series and the evaluation of its drivers.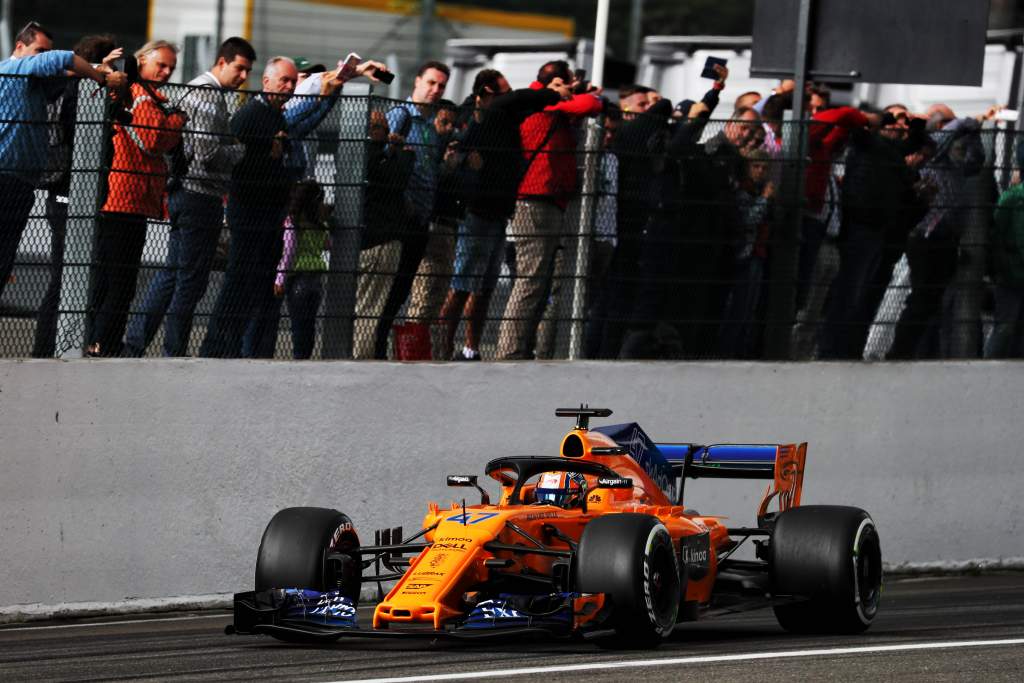 Silly season, the curiosity of where talent may end up, and the drama it provides. And what I like to call the #PleaseLikeMyDumbSport aspect of it, as people get extremely territorial over the series they enjoy watching as F1 and IndyCar have combined into what's often become a race-suit measuring contest.
This story brings all of that together and I find it all fascinating. So I wanted to sit down and hammer home a longer piece about Colton Herta, the Superlicense itself, the measure and culture of the series involved, and more. So let's strap in as I try to break it down.
---
So, who is Colton Herta? Colton is a 22-year-old IndyCar driver from California and one of the better drivers in the series. IndyCar drivers don't often get F1 opportunities to fall in their lap, but when Dr Helmut Marko at Red Bull Racing gives you a call, you listen. Allegedly, Colton and Marko had a gentlemen's agreement that he'd drive an AlphaTauri F1 car in 2023 on the condition that he could gain an exemption on an FIA Superlicence, required to take part in the series.
You see, the Superlicense system changed back in 2015. Formula 1 used to give those suckers out like I give out chewing gum at work. The sport didn't want to just give drivers opportunities in F1 that were clearly out of their depth. Anyone who's seen Chanoch Nissany drive a Minardi, only to complain the car had "too much grip"… phew. Not a great look for anyone involved.
So to raise the standard of drivers potentially entering the sport, the FIA created a points system to gatekeep entry into F1. Now, this system has been tweaked multiple times since its inception to cover series dropping in and out of circulation, but here's the basic scoring system for all the big series you've probably heard of: (Skip to Page 60 for the full table.)
Now, this isn't the full story. There are complicated extra rules for things like Endurance points, but let's keep this reasonably simple for now. The biggest recent amendment to the rules came in 2020 amid the COVID-19 pandemic. Because not every series could race during the pandemic (The W Series for example), the FIA loosened the requirements slightly. If 2020 was up for consideration, the FIA would allow three of the last 4 years to be evaluated, instead of just the last 3. Also, if any driver only had 30 out of the 40 points required and the FIA deemed: "circumstances outside their control or reasons of force majeure" stopped them from getting to 40, the FIA could grant special dispensation.
Colton Herta potentially had a mitigating circumstance. His 12 Indy Lights points in 2018 that he got for finishing 2nd in the Championship there, didn't count because there were only seven full-time cars in the series, and the FIA didn't deem that to be competitive enough. Colton at the time had 32 points from his previous IndyCar Series finishes, so if those 12 points counted (Which Colton had no control over), he gets in automatically. At worst, I thought he had a case.
The FIA disagreed and Red Bull has given up on going to the extreme lengths required to bring Herta in. This would likely be multiple F1 free-practise sessions, maybe even a winter series where he'd be overqualified upon entry. So for now, the dream is on hold.
So, I get asked again… should the FIA have exempted Colton Herta here? Is he good enough for F1? Yeah, almost certainly. But it's not as straightforward an answer to me as that.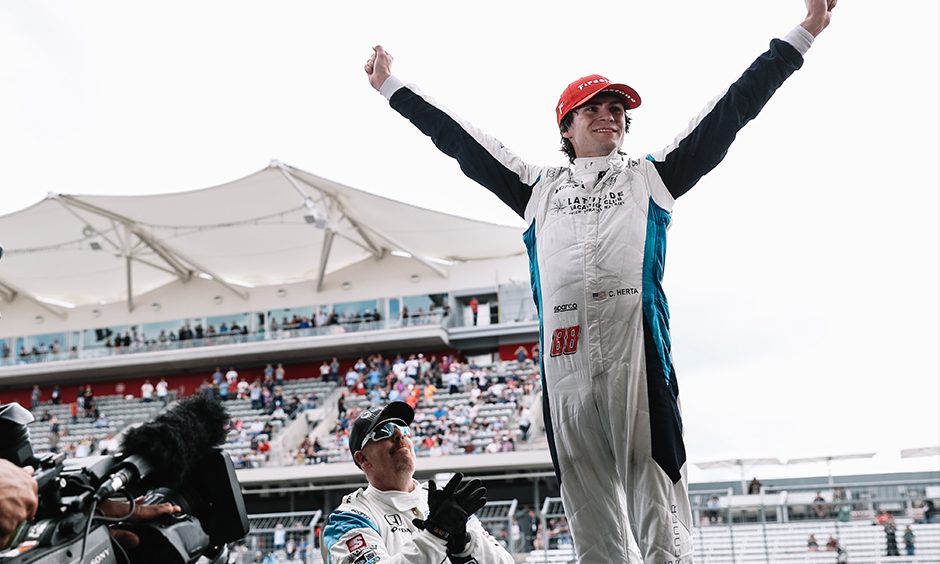 IndyCar's series leans a little more towards the quality of the driver than F1 does because besides the engine supplier the cars are largely spec. And Herta was pretty exceptional right off the bat. He won his 3rd ever race in IndyCar, at an F1 circuit no less, the Circuit of the Americas. And this wasn't for a big-name team. This was for Harding Racing, a smaller team with a lack of resources, that was ultimately absorbed into Andretti. But 7th as a rookie in the series, followed by 3rd overall in his first season at Andretti was exceptional. But it doesn't help when someone on F1's narcotic will just quickly google search his results on Wikipedia and proclaim: "But he finished 10th last year!"
As Andretti Autosport has struggled as a team, so have his results. They've not won either major honour (The Astor Cup or the 500) since Takuma Sato in 2017. Alexander Rossi's challenged for the Astor Cup a couple of times but has also since struggled, so much so that he's moving to McLaren for 2023. Generally, they've moved on from a lot of talent that didn't work out. There's been talk their team is too stretched at four cars. They had a huge, extremely dangerous internal bust-up at Mid-Ohio this season. They've faced stiffer competition from the teams around them as McLaren has made gains with Pato O'Ward and Felix Rosenqvist. Rahal Letterman Lanigan with Rahal and Sato were nipping at their heels until their expansion this season. Talent can only compensate for so much of that.
And it's annoying because that talent can be moulded into an argument on either side of the fence if you try hard enough. The results have probably done him a little dirty because the Indy 500 is worth more than twice a standard IndyCar race weekend and Herta has only had one 500 finish in the Top 15 in his career.
But his upside is immense. At Laguna Seca in 2019, he leads 83 out of 90 laps. As a 19-year-old. And that was his second win in IndyCar. He was an elite driver in the series within two years of his debut. Some of the races he's performed in have been exceptional. I remember in Nashville qualifying last year when he was going half a second faster than anyone else. This season at the first Indianapolis race he pulled off the single-greatest IndyCar "save" I've ever seen when he was virtually sideways and kept going. It was a race heavily affected by thunderstorm-level rain and he dominated. Yeah, he's still a little raw and has a knack for cracking under pressure. That Nashville race I mentioned? He crashed down the stretch. Did it at Long Beach this season too. He's still not won an oval race yet. Colton is not the finished article yet, even in the context of IndyCar, let alone F1.
Do I think Colton Herta could make it in F1? Absolutely. And yeah, he's not the most outstanding candidate (Hell, this writer argues Pato O'Ward might be even more exceptional) But it's precisely that upside that appeals to people scouting on Motorsport ladders. Kind of. More on that later.
So, is the system the problem?
In my opinion? Yes and no. I think the changes at a fundamental level have worked. We don't really get any howlers that are completely out of their depth in F1 anymore. As easy as he is to mock, even Nikita Mazepin should have been okay in F1. He was a decent junior series driver who narrowly lost a GP3 title fight with the late Anthoine Hubert and won feature races in F2.
And no, saying that Kimi Raikkonen and Max Verstappen wouldn't have made it under the current license is to me, bad optics. Kimi Raikkonen was somewhat of a punt given he was on a provisional license at the time, but given Max Verstappen was good enough to be competitive in European F3 at age 16, I think it's fair to say that both drivers would have eventually made it regardless of whatever system was in place. There are better arguments to make than this.
However, the obvious comparison is there to be made. In FIA's F2 Championship, the Top 3 are automatically eligible for a Super License, whereas in IndyCar, only the Champion is, and the drop-off in points is much steeper. Does IndyCar deserve more?
Well, "deserves" is probably the wrong word. F1 is a series run by the FIA. They can dictate the requirements for entry. It has zero obligation to throw anyone outside of its umbrella a bone. That's the nature of knowing you have a monopoly in the market of where people want to drive. The FIA clearly wants to prioritise their ladder over anything else. It promotes F2 and F3 now as "The Road to F1".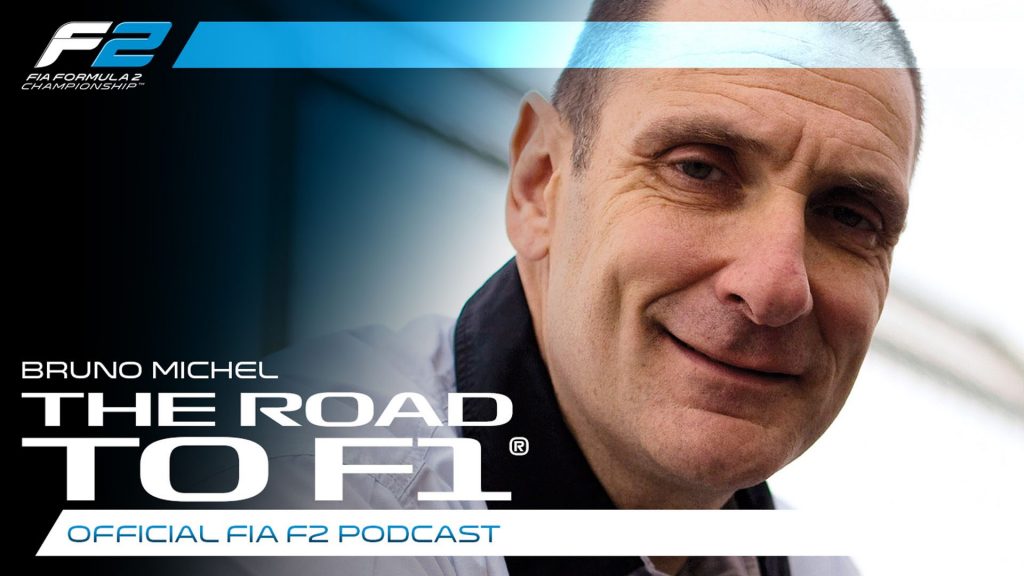 It's that same monopoly hammering that led to the death of Formula Renault 3.5. It only carried 30 points for a series championship when the system was introduced (Compared to 60 for what became F2), and eventually, reduced to zero. It pretty much killed the series overnight and by 2018, it was gone altogether due to a lack of entries.
I was watching "Untold: The Rise and Fall of AND1" on Netflix last week, and it was the same thing. AND1 found a unique selling point by taking basketball back to the streets and taking some of Nike's market share with mixtapes, shoes and merch. Nike made one advert about Streetball with Vince Carter front and centre, and AND1's sales dropped from $200m to $125m in a year and the brand panicked into selling up fast. Sometimes, the smaller player gets the "cockroach" treatment.
Business is cruel, but that's how it goes so often. IndyCar is no exception. Whether the series wants to acknowledge it or not, they're competition, not allies in collaboration. As a fan, would I like to see the FIA open it up a bit more? Absolutely. As a business, I completely understand why they don't, even if it's infuriating to fans of Motorsport who want to see the best against the best.
I did some maths. I took F2's current system and applied it to IndyCar. So, based on the last 4 years, who in IndyCar would be eligible to get into F1 right now on the current system to 2022:
Scott Dixon, Josef Newgarden, Will Power, Alex Palou and Scott McLaughlin*
(*If McLaughlin surprises you, it's because he already had 30 points from his 2019 and 2020 Supercars titles)
Now, how many names do we add if we change IndyCar's scoring to what the F2 system is right now? (40, 40, 40, 30, etc) – We're adding Simon Pagenaud, Pato O'Ward and Colton Herta.
It doesn't make a huge amount of difference. Simon was series runner-up in 2019, and Pato O'Ward and Colton's Top 3 finishes in 2020 and 2021 would get them in automatically. So actually… you probably could widen IndyCar's net a little bit without it opening up the floodgates. And poor one out for Japan and Super Formula. If you think IndyCar's being hard done by, Super Formula only pays out 25 for winning its national championship. The same title opened the door for Alex Palou to head over to IndyCar and win nearly everything the series had by the end of last year.
But therein lies another problem. It's not just a system problem with the Superlicense. I think there's a culture problem within the two series and how said talent is evaluated.
Let's look at Alex Palou again. Palou in theory has everything you could want in a driver. Consistent. Fast. Great all-rounder. Nearly won the Indy 500 on his second attempt. Did win the Astor Cup on his second attempt. Still only 25, younger than Pierre Gasly. Could attract fans from a new audience given he's Spanish and we've seen how Spain embraced Alonso when he won in F1, and MotoGP for… half a dozen guys. (And I think he's adorable).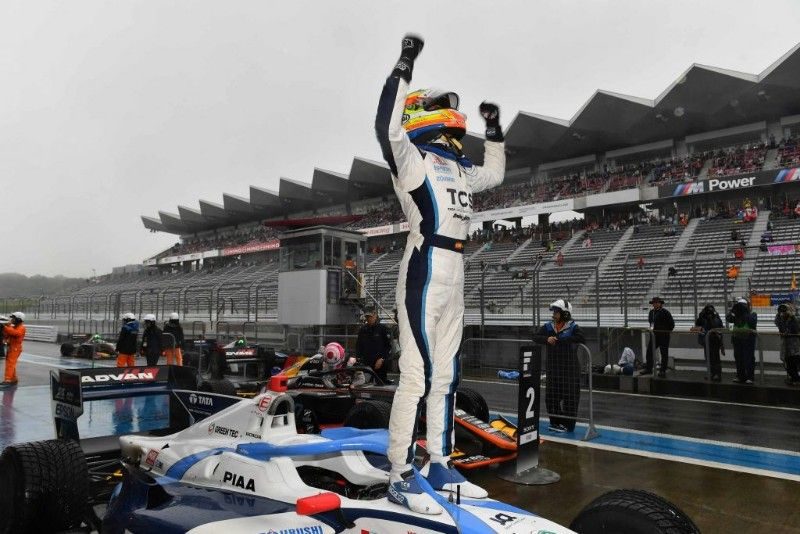 So why didn't an F1 team go for him? And no, Zak Brown doesn't count, we all know that the man was whispering sweet nothings to him that was so strong, he was prepared to go to court with his team boss over it while still under contract.
There's only one team boss that's shown any active effort to bring in an IndyCar driver in recent times, and that's the previously mentioned Helmut Marko. And even then, I'm not sure it's for the most endorsing of reasons.
Look at Red Bull's academy right now. There are a lot of drivers in there that we'd probably define as "unpolished". Jehan Daruvala has a Super License after running some extra testing with McLaren. But he's not impressed anyone in Formula 2. Liam Lawson's close, but is running 7th in the series right now and is unlikely to get in either. Dennis Hauger was impressive as F3 Champion but probably needs another year. Same with Ayumu Iwasa and Isack Hadjar in F3.
If Yuki Tsunoda is the floor for your F1 entries, I don't think any of the above are merited to take his seat, even if there are critiques to be made about his current driving. (Of course, I put this out the day they announce his extension. Congrats Yuki!)
I suspect that may be the real reason that Colton Herta's gotten attention. Red Bull could easily be in another "Brendon Hartley" situation while they sit and wait for their academy to develop. It doesn't help that Gasly; who's produced some stunning work for AlphaTauri since returning, is now eyeing up a proper midfielder in Alpine. Which by most accounts, is probably the best seat left on the market.
Look at those eligibility comparisons I made earlier. Of the eight drivers we'd theoretically give a license to right now on F2's system, how many are getting a real offer given how we roughly know what we look for in F1 newcomers? Mostly, young and with a high upside right?
Will Power, Scott Dixon and Simon Pagenaud are on either side of 40. Not a chance. Scott McLaughlin's a fast learner but given he's 29, not happening. Josef Newgarden's a known quantity and was probably slept on as he matured into arguably the series' best driver. That only leaves O'Ward and Herta, who was passed on for Oscar Piastri despite testing them both, and Alex Palou, who was passed on when he won the Astor Cup last September.
This is not me twerking for Formula 2. It is far from perfect. The way Mechachrome's engines are in this series can sometimes turn the series into a lottery. To the point where it can genuinely mess with young drivers' career trajectories. The FIA's focus on their path has only jacked up the price for their seats because it's the only viable option. I've heard numbers around the four-six million pound mark for a season now. Talk of discrepancies in power output and teams using cars as spare parts. It's a mess…
…But I can't sit here with a clear conscience and say it hasn't "worked" to some degree. The talent that has made it through F2 is now becoming the backbone for the next generation of the sport. It's jacked up the standards for getting in, but it's hard to deny that Charles Leclerc, Lando Norris, George Russell and Pierre Gasly could easily be anything from competent midfielders to future World Champions. I feel bad for Zhou Guanyu, Mick Schumacher and Yuki Tsunoda, who have all come under fire, mostly because Gasly is now on the floor for what we deem as "good". The standard is THAT high, and it's made us as F1 fans completely re-evaluate what makes a good rookie.
But you know what makes it even wackier? I could put a strikethrough the last 5 paragraphs on the back of one simple piece of information – Half of the midfield is now at loggerheads for trying to sign… *checks notes*… Nyck De Vries.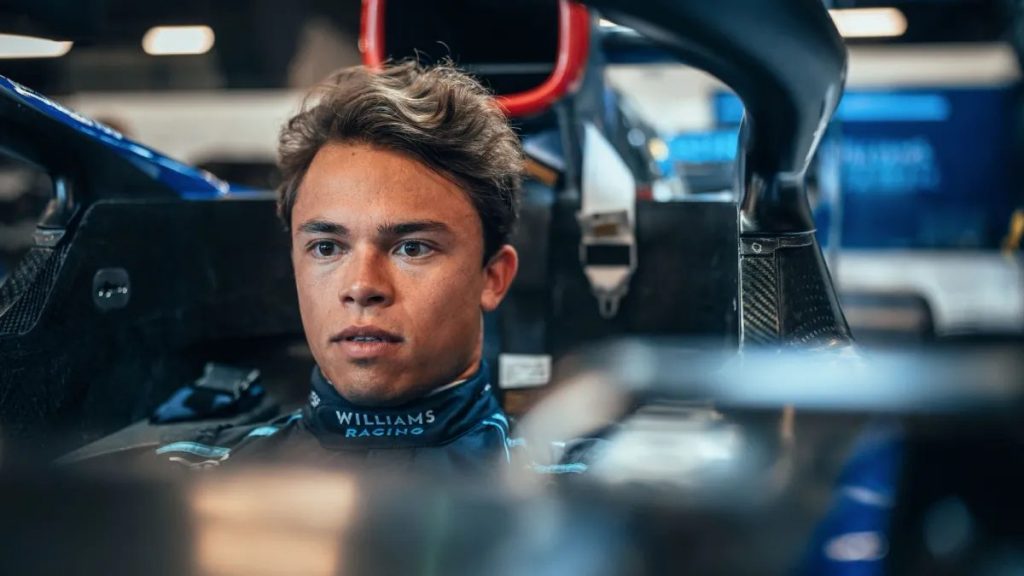 Nyck goes against every convention we talk about when it comes to driver evaluation. Yes, he had an impressive debut finishing 9th in the Williams at Monza. But there are so many caveats that come with it. Williams has always gone well at Monza because it suits their car with its low drag setups and great top speed. 40% of the field was jumbled up through reliability penalties.
He has a sample size of ONE F1 race. His 2020 Formula E World Championship was highly scrutinised due to their Season 7 qualifying format essentially turning the sport into a shitshow and he's been criticised for a string of driving mishaps since. And now he has AlphaTauri, Alpine and Williams potentially battling for his signature. The fuck?! If it's true that Helmut Marko is eyeing him up as a future Sergio Perez replacement then I take back every compliment I've ever said about his eye for talent, because that is a reach and a half.
With the last page of A4 in my pocket, is it any surprise that with all of this, F1 and IndyCar's fanbases have been at loggerheads on the Internet for the last fortnight?
As a fan of both series, it's incredibly frustrating because it feels like no one "wins". And both series don't help themselves either. I've written at length in the past that so much of IndyCar feels like it's battling its own insecurities. When Lewis Hamilton took an accidental jab at them when praising Fernando Alonso's first Indy 500 attempt, Graham Rahal and James Hinchcliffe were the first to steal the mic like the WWE's Mr Kennedy and scream: "Well you've only got 3 cars to worry about in your series!"
F1 being the self-proclaimed "Pinnacle of Motorsport" is always going to have people jeer at them. Sometimes justifiably. Hell, they copied the Indy 500's phrasing for their Monaco procession by calling it: "The greatest spectacle in Motorsport". They know what they're doing, and they're proud of it. Like I've said before, Mcdonald's has zero obligation to throw your local Sam's Chicken any sort of bone.
As a result, IndyCar has never held back at punching up at F1 whenever the chance has come for it. Scott McLaughlin's been in the series for barely two full years and he's already incorporated F1's shitposting on his YouTube show "Bus Bros" with Josef Newgarden, where they read out bad takes and then sell merchandise out of it. It's cool to be massively anti-F1… until the opportunity comes to drive in it actually becomes a reality for someone.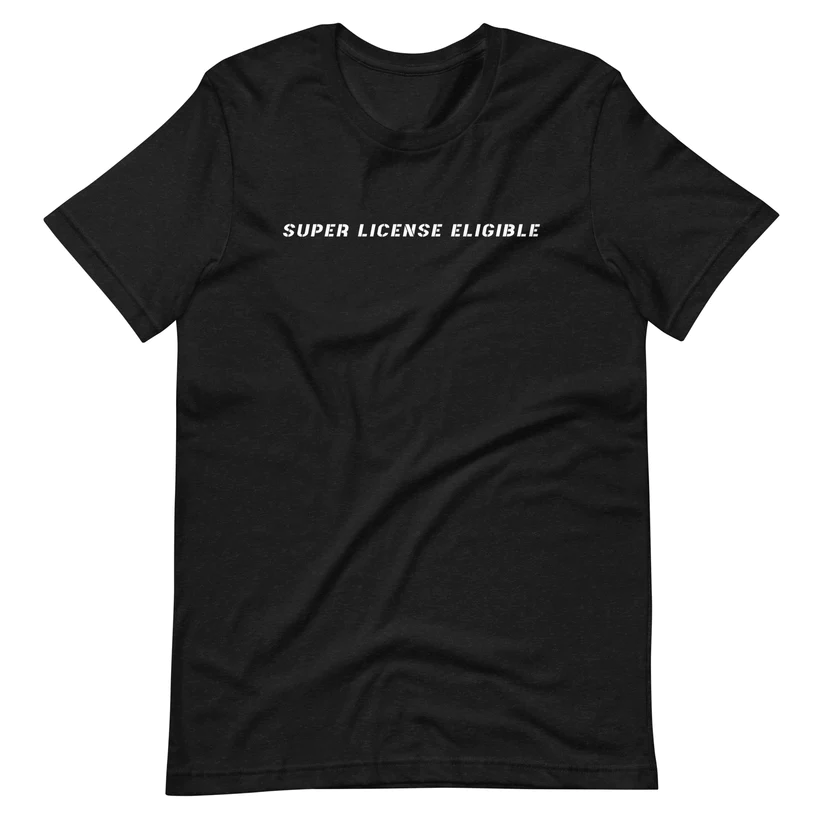 When Graham Rahal went on a… shall we say, enthusiastic run of tweets batting for Colton Herta and the massively underprivileged US of A, it made me think of the fact that Logan Sargeant in Formula 2 is probably getting his Superlicense at the end of the season. The odds he's in an F1 car next year are certainly better than zero. I don't think Formula 1 has this anti-American or even anti-IndyCar agenda. Remember, IndyCar gets more points than two of the FIA's own World Championships in the WEC and Formula E. I just think this entire situation has melted into the general game of "our series is better than yours".
So do I think the system should be changed? Unlike some, I don't think the system is inherently broken. I wouldn't have a massive issue with IndyCar getting F2's point totals. I'd like to see Japan get bumped up too to encourage more Asian representation and development there. Any changes we make though are all going to circle back to the difficult and very subjective nature of how series should be valued. Hence why I think there's no magic bullet solution here, and ultimately you've got to draw the line somewhere.
A few extra points at the highest level would certainly help one aspect of this debate – It would shift the questions towards who I think are truly the ones responsible. And that's F1's team bosses and how they evaluate talent. So let's help them. I get it, F1 wants to lower costs in this era and testing is ludicrously expensive. Why not negate the charge against the cap on it and make the test free for anyone aspiring to drive in F1 if they have say… 20 points?
If F1 is about being "the pinnacle" and wanting the best drivers in the world to drive in it, why not encourage that? Help the teams figure out if these drivers are worth running and then go from there. And then we can make people like Zak Brown shit bricks when we wonder why he likes to string IndyCar drivers along over non-existent F1 seats. Because I think they have just as big a role to answer for in all of this, almost as much as we think the FIA's role is in gatekeeping their series.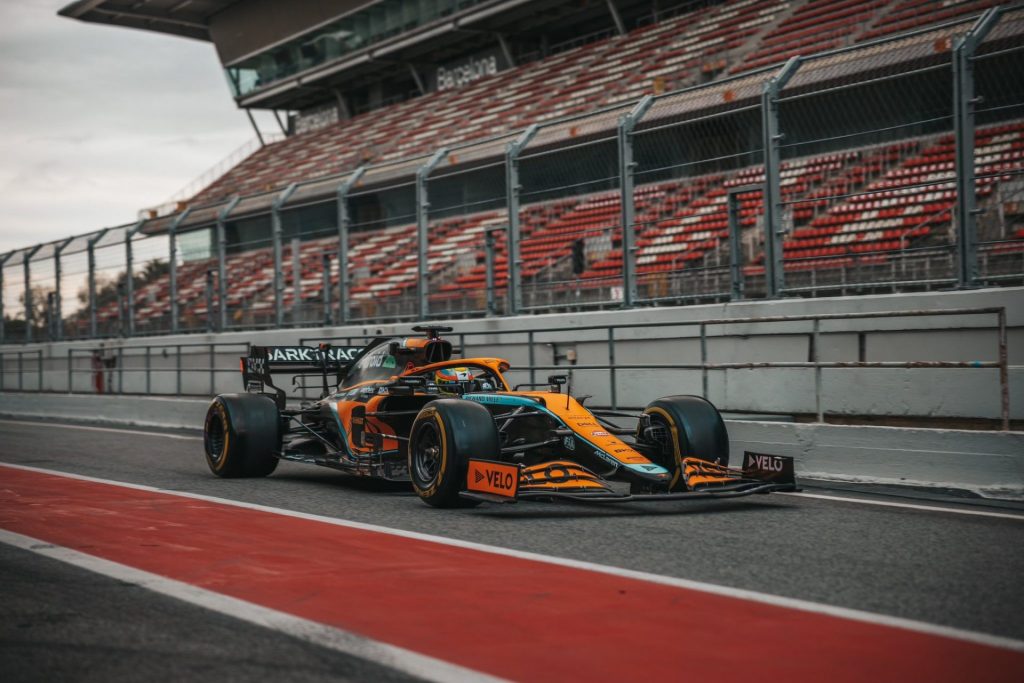 There are so many variables in all of this. Colton Herta absolutely could be good enough for an F1 seat. He could also be an IndyCar legend and I don't think too many people could mind. The Superlicense system is so, so far from perfect and has often created more problems than it intended to solve via its very inception. It conflicts with the confusing mess that is Motorsport's crown jewel of news, the open market. And it drives further wedges between two sets of fans often adamant in what they want their favourite series to be and how they're perceived in the complicated world of Motorsport as a whole.
In any case, that's why I find the Colton Herta problem so fascinating. Let the silliest of seasons conclude.