For those who don't know me very well, I grew up a massive Michael Schumacher fan. I fell in love with the prancing horse in the early 2000s as Michael, Luca, Jean, Ross and so many others turned them into one of the greatest dynasties the sport had ever seen. I spent years as a neutral before liking Sebastian towards the end of the decade. Even when Michael came back, dressed in silver in 2010, I had a new favourite. A cheeky German, with a very British sense of humour. Five years later, the landscape of the sport was so very different.
I stand by the following statement. Sebastian Vettel joined Ferrari as quite possibly the most unpopular World Champion ever. A sport that had only just embraced social media and independent media creation. The goalposts were moved regarding him more than any driver I've ever seen. He was the first driver we ever spoke about more in the context of strong his car was. Adrian Newey was given a lot of the credit for Red Bull finally putting together a winning car in 2009. When 2011 was won at a canter, it was all the car, nothing to do with the fleshy bit behind the wheel, ignorant of the very fabric that defined success in a sport of engineering first.
I was a public, Sebastian Vettel fan on the Internet when I started making F1 videos in 2011. And I couldn't go a couple of days without getting it in the neck from Hamilton or Alonso fans, insecure that the new kid who did a smash and grab on the 2010 title was suddenly a contender for the pound-for-pound king. 2012, was the most competitive season in the sport's modern history. We an audience all came to the conclusion that Alonso's Ferrari was inferior, despite him carrying a near 50 point lead halfway through. That was the narrative, and I had to fight it every step of the way, but I knew it wasn't true. Those drives in Abu Dhabi and Brazil should have silenced any doubt left.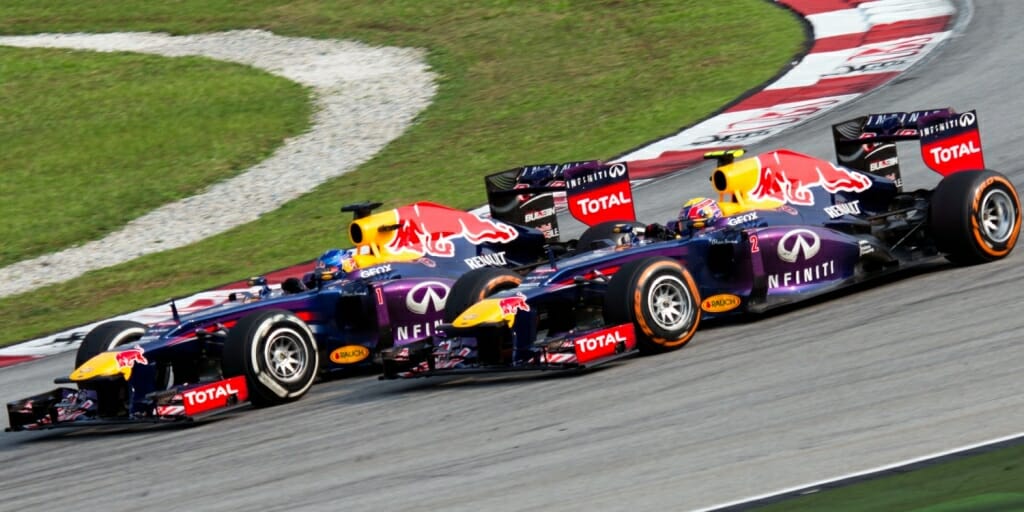 Instead by 2013, the goalposts had moved again. This time, we were talking about him in the overall context of the sport itself. I remember some of my friends making videos about him potentially being a sport killer, ignoring the switch of France and China to pay-per-view markets. Then there was Multi 21, where F1 Racing magazine compared him to Darth Vader for… *checks notes*… ignoring team orders. The one thing universally hated by race fans worldwide after Ferrari implemented them three times in the 15 years prior. For me, Multi 21 remains the single most overblown incident in the history of F1 on the Internet. Mercedes still owes Red Bull a Christmas hamper for taking the heat off them.
When Seb won nine Grand Prix's in the row at the end of that season, we just couldn't wait for it to end, almost in defiance of one of the sport's greatest winning streaks. Look at the Mercedes hybrid era we have now. Even with maybe the best base car the sport's ever seen, winning nine straight for them AS A TEAM didn't happen until 2016, never in the same season, and never via just one driver. In a sport of a thousand variables and where so much is out of your hands, Seb won nine straight in a season. Gargantuan. 
When the hybrid era started in 2014, Red Bull steered away from having a planted rear end, the setup that Vettel liked most. And when Daniel Ricciardo joined the team and had his breakout season, including three chaotic wins, this was the stick that was used to beat Sebastian with. If you never believed in his ability when he won those four straight titles, this was your "out". Me? As a season of frustration followed, the move to Ferrari I looked at with promise.
Michael was my hero growing up, and Sebastian's dream had always been to win the big one with Ferrari. So I got my favourite driver, in my favourite team. The latter of which, I almost looked at bitterly during the Alonso era. Five years, two big near-misses and Alonso becoming virtually a panto villain with constant snide comments about Vettel's success. Time for a fresh start.
So what did the Ferrari era mean to me? More than anything else… It represented hope. By 2015, Mercedes won 18 of that seasons 21 races. We weren't treating Lewis Hamilton returning to the summit in an even more dominant car with the same contempt we did with the German that had just come before. His second race at Ferrari, Sebastian wins at Malaysia, The first time Mercs had really been beaten on merit. And everyone went mad. After that 2014 frustration, I dropped to my knees and cried. It was almost a sense of relief. He was the only man not dressed in silver to win races that season.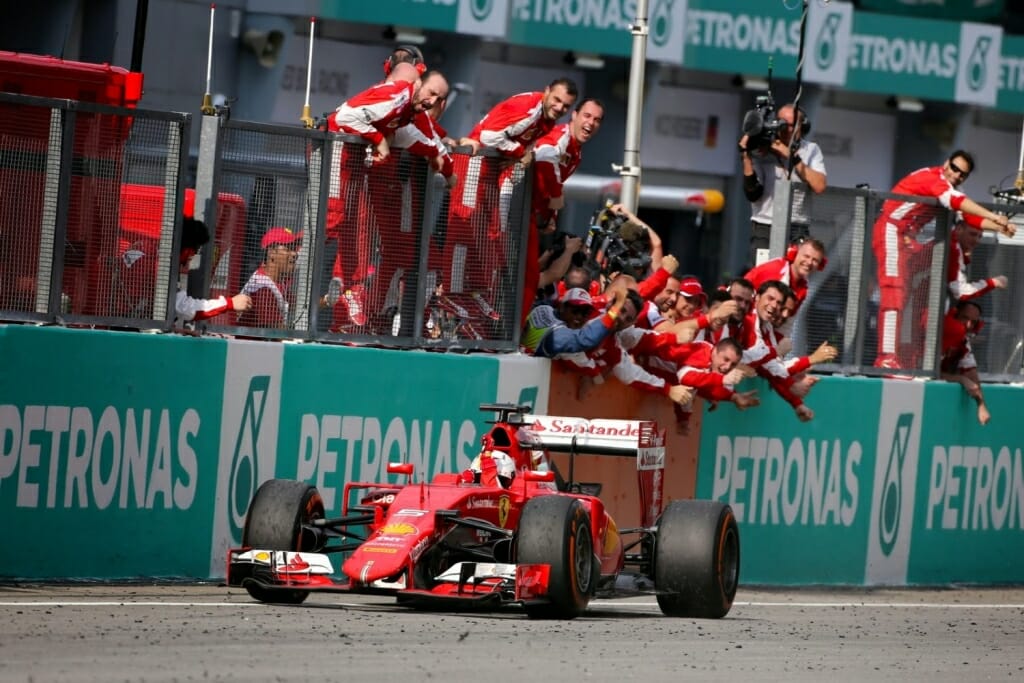 As time had gone on, a lot of the Red Bull resentment had melted away. Seb was seen for who he was, a truly great driver with a warm, likeable, witty personality. He became the humorous thorn in Mercedes side, jabbing at them whenever he could share a press conference or post-race interview. He was fun. And his 2015 and 2017 seasons were outstanding reminders of his quality on track. In 17, he leads the Championship all the way till Singapore when a freak accident, followed by a spark plug failure in Japan ended his slim title chances. It hurt.
We all know what happened next. Hamilton took his game to another, scary level, and Ferrari couldn't keep pace any more. Germany and the crash on home soil was a soul shredder. And maybe we didn't realise it at the time, but it gave birth to a period of difficulty. Coming up worse on a handful of 50/50's, like Monza with Lewis, COTA and Ricciardo, Suzuka and Verstappen. A couple of reckless moves like France and hitting Bottas. The emotional rise of Charles Leclerc, taking the spiritual baton from where Jules Bianchi left off and taking multiple heartfelt wins last year. It's ironic. Seb's time at Ferrari may just end up like Alonso's by the time it's all said and done.
Today's confirmation that 2020 will be his final season with the team, is a hammer blow to this Seb/Ferrari fan. The dream is dead, and I'll be devastated if/when he walks away without a title. I wanted this to work out so bad. Ferrari resonates with us all as race fans. There absolutely is an aura and mythos around the prancing horse, which gives us all a buzz when it's up the front. 
I'd be a fool not to say Sebastian has to shoulder some of the responsibility. Maybe not so much in 2018, but certainly, last year was the first time he was truly below-par since that final season at Red Bull. But if there's one interesting, almost reverse narrative that's come with Seb's time at Ferrari, it's the realisation that the Maranello camp has fundamental problems.
McLaren might have taken the bullet on their behalf, but we're talking about a team on a 12-year dry spell for a major championship. And it's hard to blame the drivers by any large measure. Look at the quality that's passed through their doors in recent years. Fernando Alonso, a man who you could make a case was the best driver in the world between 2005 and 2012. 11 wins with the team, a runner-up twice, but with no titles. Felipe Massa, a World Champion for 40 seconds. 11 wins with the team, another runner-up, and their last major title as a team with Kimi.
While Kimi's run with the team was shorter than most, he won their last driver's title and had a reputation at McLaren built up as a speed demon, ravaged by poor reliability. He was bought out in 2009. He was brought back in 2014, but only ever really as a clean-up man for their top drivers, just the one win since coming back.
And then there's Sebastian. 14 wins for the team to date, twice a runner-up, but no title. Only Lauda and Michael have ever won more for the prancing horse. A scenario where it's hard to argue that the good far outweighs the bad. A first-ballot Hall of Famer and if he did retire tomorrow, there's a case you can make that he's better than Senna, Prost, and a LOT of drivers in the Top 6-8 of the all-time list. This team has had three generational talents since Schumacher's first retirement and only two titles to show for it.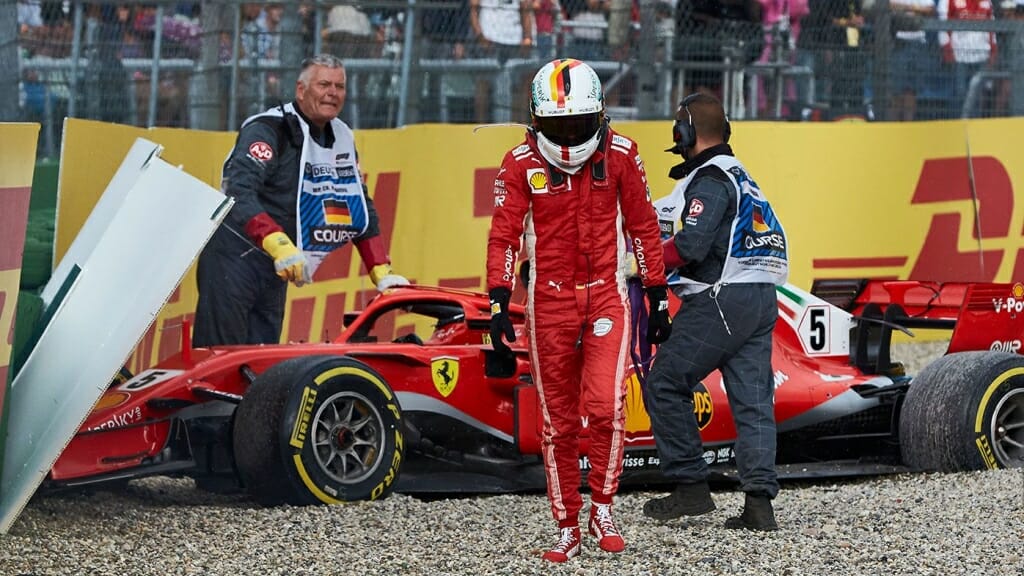 Woven into the messy 2019 season, were multiple incidents where Ferrari's inept decision making cost them dearly. From multiple team order PR failures in Australia, China, Spain and Singapore. To technical heartbreak in Bahrain. Ego bashing in Brazil. To all of the above in Sochi. It was an unmitigated disaster and horrible waste of one of their strongest ever driver line-ups. Making the alleged rumours of Hamilton chasing all the more baffling. 
It's why I sit before you typing these words with a conflicted heart. This was a dream that turned into a nightmare. I don't know the internal dynamics of their split. It sounds like Seb was given the Valentino Rossi in 2010 treatment – Take a pay cut and play second fiddle or leave. But ultimately, it takes two to tango at the heart of any negotiation, and if Seb thinks he's worth more than that, then more power to him. He probably is. But I'd be lying to you if I said a part of me wasn't feeling that same relief in Malaysia, walking away from a team that's become a tad toxic in the last 18 months. I'm still not sure how I feel about it, but here we are.
What next for Seb? Not sure. There's nothing left for him to really achieve with a lower team. Betting on McLaren to take another massive leap forward is unlikely. I think people talking about it just want the meme value of being "Lando's Dad". I'd be at peace with retirement. Seb had always talked about leaving relatively young, around this sort of age. He has a young family with three kids, all under seven. He walked away from Australia after early proof of a COVID-19 case. He's been at home with the family for a while now. Maybe he goes the way of the Rosberg. The first driver in recent years to remind us all in this chaotic bubble that there's more to life than Motorsport. Any resentment of that would be as selfish as when Nico was criticised for doing the same at just 31.
Replacements at Ferrari? For sheer ability and proven track record at the top, you'd probably say Daniel Ricciardo. If you want overall long-term value, probably Carlos Sainz Jr., who ticks all the boxes and still relatively young. If Lewis Hamilton wants it, it's his. But I don't see why. He's not been beaten by another car outside of his own since 2013. He'll be title favourite until another regulation change at 2022 at the minimum. I don't see what there is gain to swapping silver for red. But hey, we've seen stranger things happen. Wouldn't rule out Checo either if you wanted a long shot, as a stop-gap until their academy gets their ducks in a row.
But that all comes later. In this writer's mind, Sebastian Vettel is the single most important driver of the last 15 years. So much of our experience as fans in Formula One has come through him. Whether it be his first win at Monza. Or his sudden rise at Red Bull, navigating a sport that wasn't ready for his greatness. To his humbling at Ferrari, and the realisation that he was truly special and unique. Sebastian Vettel is the ultimate protagonist as the sport has stepped into the modern age.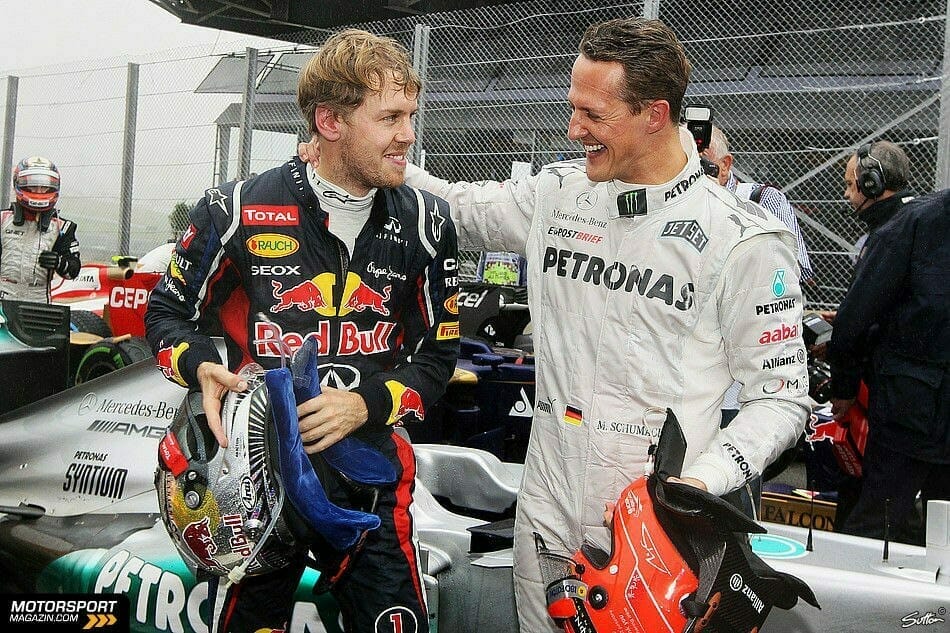 It's just a shame it took us 11 years for us all to realise it.