Safe to say this wasn't your standard weekend. F1 returned to the United States this weekend for its first Sprint Weekend and it indirectly led to some madness after the race.
On the track, Max Verstappen tied his own record with his 15th win of 2023, but was pushed to the limit when nursing a braking problem as Lewis Hamilton was chasing him down at the end. All this off the back of a Mercedes team that botched their strategy after not being sure about whether they wanted to run a 1-or-2 stop strategy and it may have cost them their first win…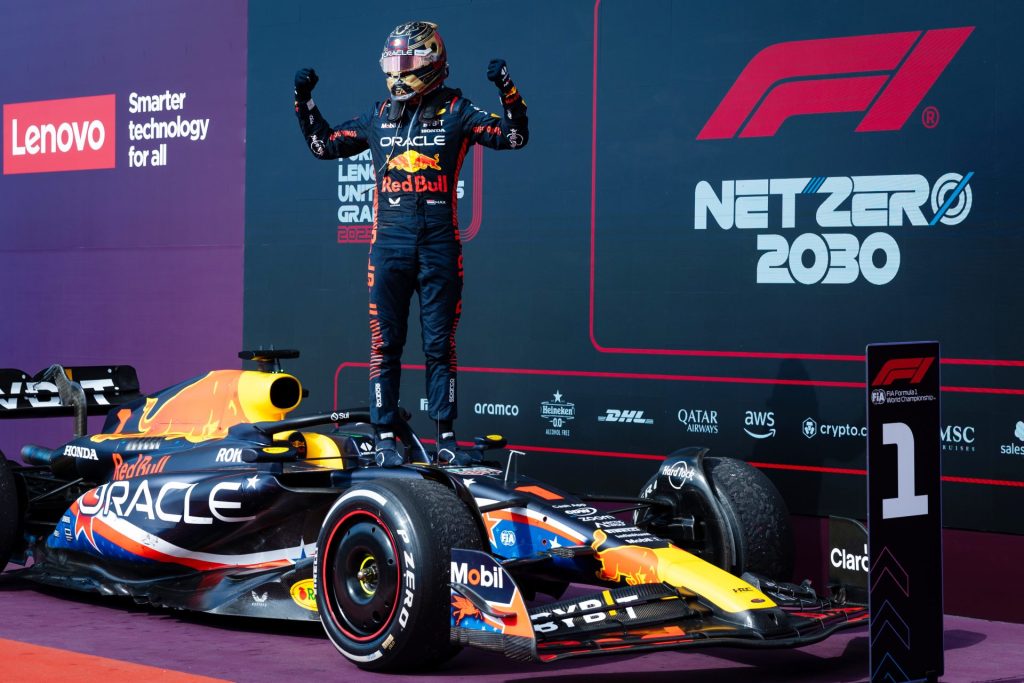 …Only for them to be disqualified, alongside Ferrari's Charles Leclerc for having their floors too low to the ground and losing too much wear from their skid block. This led to a big debate about the FIA's scrutineering process and whether it's fair or not that only four cars (Verstappen and Norris' being the other) got their skid block spot checked. Is this okay? Or does it expose a flaw in the system?
Some of the more under-the-radar drives like Yuki Tsunoda's 8th and Logan Saregant's first points in F1 got brought up, and we talk about the first weekend of F1 Academy being live, Marta Garcia's title wins, and our hopes for the Academy going forward. (Note: We recorded this a day before the news that Garcia will be in FRECA with Prema in 2024 and the series partners will guarantee a seat in the future for a Top 3 Academy finisher, so good!)
All that and more on another Motorsport101! (PS: MotoGP will be back next week, Cam is under the weather at the moment, get well soon brother)