Okay, some cleanup to take care of here first! Firstly, massive thanks to Lyla Oakes who let us use her Marc Marquez x Gresini Concept Art, she's the best and we love her! Also, sincere apologies for the delay on this episode, we had some technical problems cleaning up the audio on the backend, so forgive us – If you're a MotoGP fan, you'll be getting a lot of content in the coming days!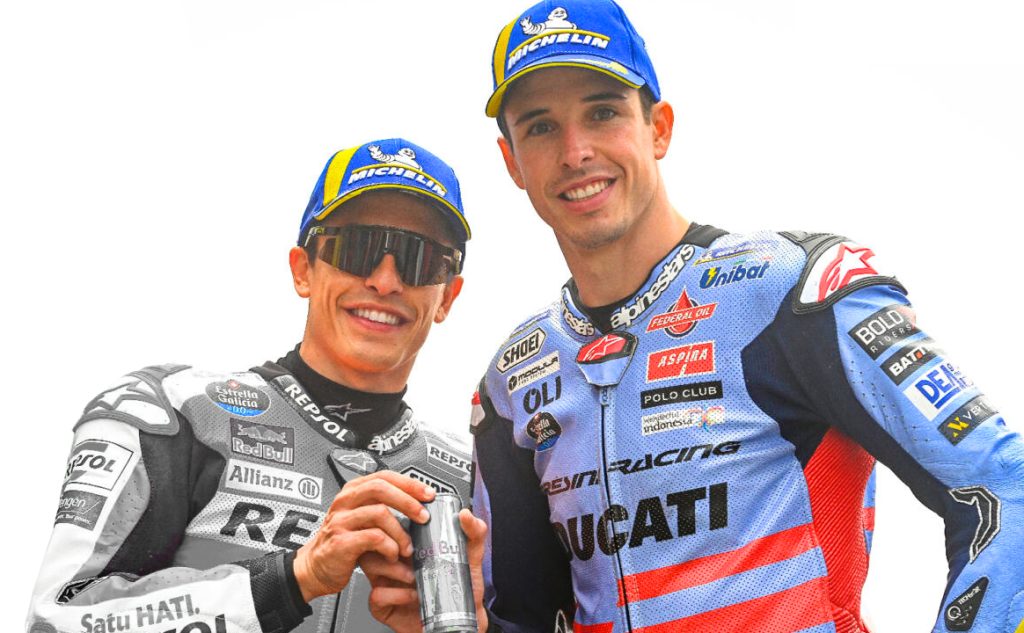 In this episode, Dre and Cam make sense of one of the biggest MotoGP rider moves ever as Marc Marquez announced he'd be leaving Honda to head to Gresini and Ducati for 2024. We try to make sense of it from all the possible angles. What does it mean for Marc Marquez after 4 years of hell at Repsol Honda? What about Ducati, do they actually want him long-term or do they still see him as a threat? What about Honda, can they now finally have a rebuild with the lack of pressure behind them? And what about the sport as a whole?
We also talk about Japan and a race that was shortened by torrential rain. Jorge Martin doubled up and got a little lucky to get full points, but it's the first of what we think could be multiple twists in a quickly intriguing title fight. More on that next episode…
All that and more on another Motorsport101 episode!