I love that Singapore just ended up being a Red Bull-themed episode, even if Carlos Sainz won a classic GP to end Red Bull's 15-race winning streak! But yeah, did we mention Red Bull DIDN'T win!
It was a brilliant finale to an intriguing tactical race in Singapore as the unique nature of the track and set up concerns for the energy drink firm opened the door for Carlos Sainz to win from pole and dictate the terms of engagement. We talk about how he used 2nd place runner Lando Norris as a "pick" to make sure he could hold off the 2-stopping Mercedes of George Russell and Lewis Hamilton. And that was before Russell hit the wall on the final lap to cost himself another podium.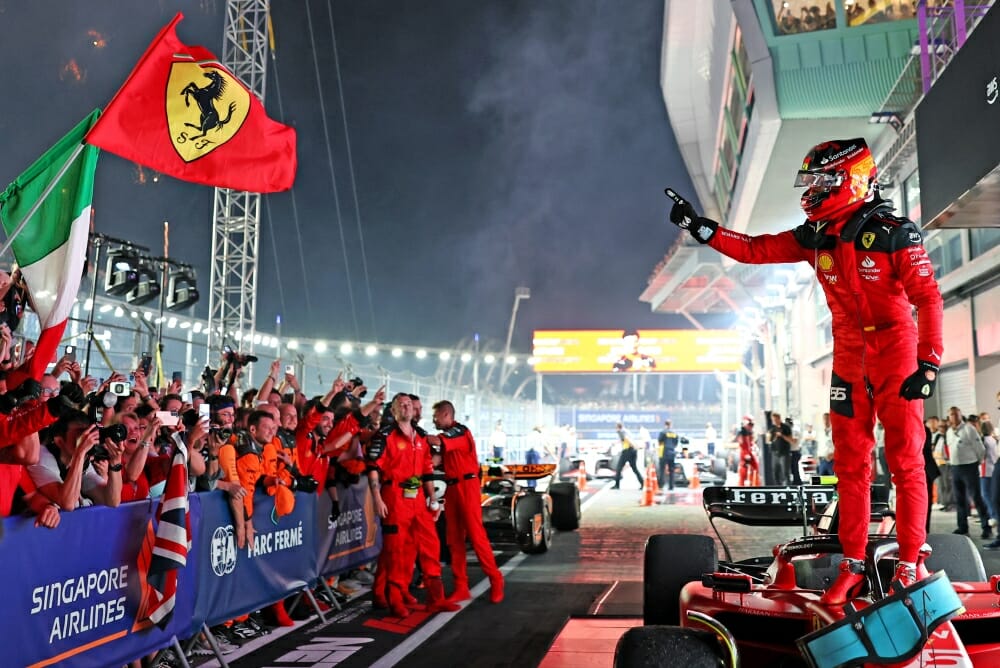 We also talk the confusing situation at AlphaTauri as Liam Lawson continues to make headlines, this time with his first Q3 appearance and P9 finish, Alpha's best of the year. With Daniel Ricciardo still not 100% fit and Yuki Tsunoda controversially seemingly at the front of the queue, who should be in their seats… and why is Sergio Perez off the table?
Also, we gotta talk Helmut Marko being a xenophobe once again. Yay. Welcome back, to Motorsport101…