The racing Gods were determined to stop Verstappen's winning streak after two deluges of rain during the Dutch Grand Prix. And Max decided to beat them too. Another moment of history for the World Champion as he became just the third person in F1 to ever win nine races in a row and just the second to do it in the same season. Can anything stop him from closing out the season?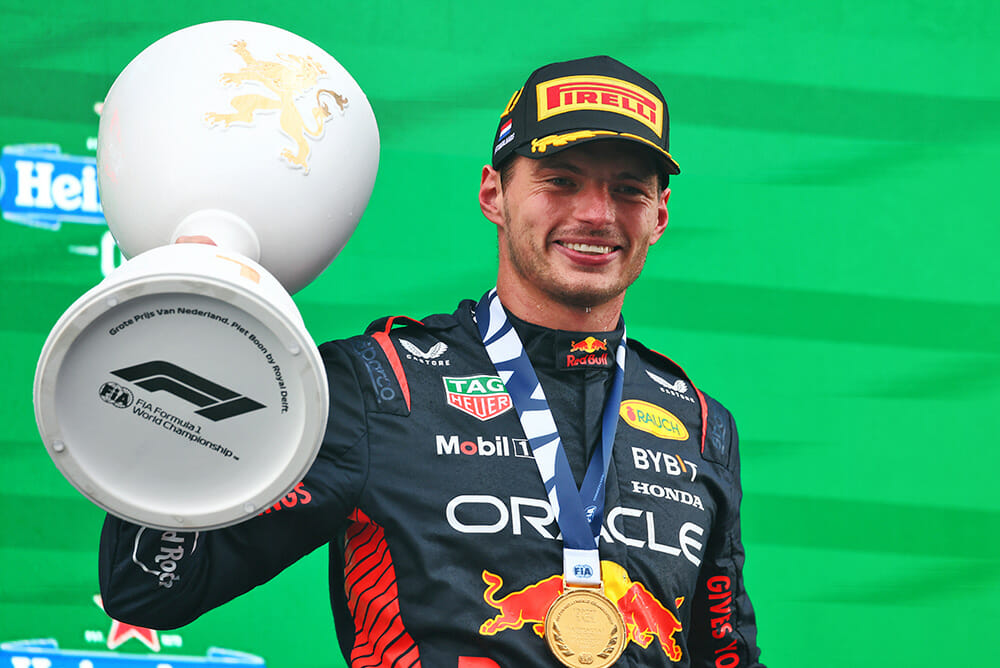 We also break down who made the best and the worst of the wet conditions. Pierre Gasly shocked everyone with a podium from 12th on the grid, Sergio Perez slipped out of the podium spots, Alonso's back in 2nd, and McLaren had Lando Norris miss his rain switch again. A familiar tale. And what the hell were Mercedes doing?
And what is going on at AlphaTauri – Liam Lawson coming in at the 11th hour to replace a now-injured Daniel Ricciardo after breaking his metacarpal in his hand. Will this have an effect on Red Bull's driver scouting?!
All that and more on another Motorsport101!