MotoGP's Assen TT is one of the flagship rounds on the calendar, and one of the most important given the Summer Break falls in right afterwards. And we had another major Championship flashpoint right before the holidays as Fabio Quartararo made his first mistake of the year, crashing into Aleix Espargaro on a divebomb he was probably never going to legitimately make. Fabio was given a Long Lap Penalty by the stewards for it, and after years of political headbutting, Yamaha and Fabio FLIPPED out, even considering the Court of Arbitration for sport as a potential method of appeal.
Should Fabio have been punished? Isn't this exactly what we wanted as biking fans? And why Dre thinks there's a deeper political reason as to why Yamaha has kicked up such a stink – He thinks they want Freddie Spencer gone altogether as chief steward. Listen in!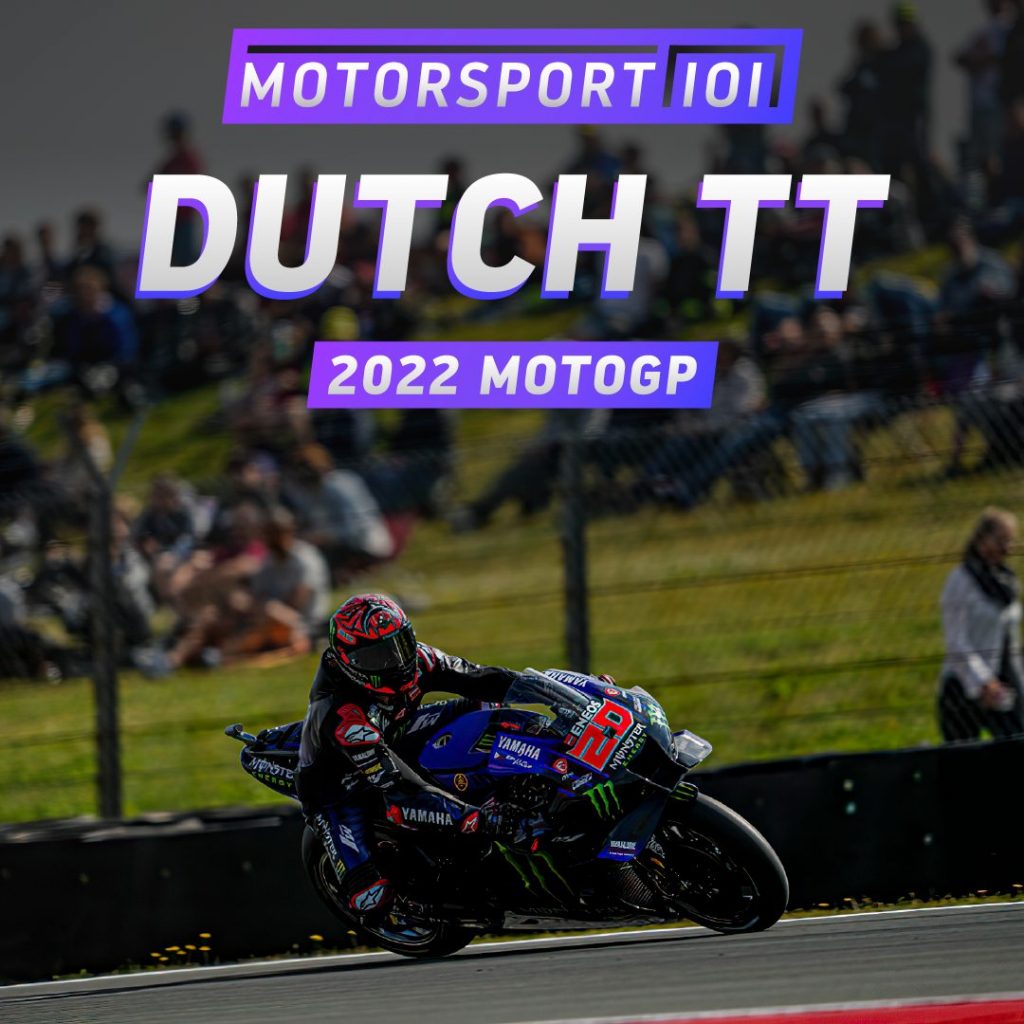 We also talk Aleix Espargaro's astonishing comeback. He was 15th after the contact with Fabio put him in the gravel, but he came surging through the field to finish an incredible 4th, including a DOUBLE overtake on Brad Binder and Jack Miller at the final chicane on the final lap. It was a ride of the year candidate.
Oh, and Francesco Bagnaia won too, that's gotta be worth a mention right? Oh, and Marco Bezzecchi finished a career high 2nd as a rookie. That's insane, and yet it feels like it's a pub quiz question waiting to happen! All of that and much more on a loaded MotoGP episode of Motorsport101!