It's been… quite the emotional year in bike racing. On the one hand, there's a lot to be grateful for. The sport has gained another young, vibrant, charismatic and yet disgustingly humble World Champion in Fabio Quartararo. A 2nd Misano GP for the year that highlighted the three key pieces (Fabio, Bagnaia, Marquez) of the sport in a soon to be Rossi-less world. 
Moto2 and Moto3's title races looked dead and buried a month ago but are now thriving with Remy Gardner and Raul Fernandez going back and forth, as well as Dennis Foggia chasing down the rampant phenom in Pedro Acosta. A World Superbikes season that's going down to the wire as Toprak looks set to finally topple Jonathan Rea's dominance. 
On the horrible other side of the coin, three teenagers have lost their lives this season in the junior series from Moto3 to World Supersport 300. Jason Dupasquier (Age: 19), Hugo Millan (14), and Dean Berta Vinales (15). This has led to many a difficult conversation in bike racing as to what to do in terms of safety. And there'll be a few more yet to come, especially with the news this past week that the FIM is increasing its age limits in Moto3, World Supersport 300 and World Supersport. By 2023, you'll need to be 18 to be a new entrant in any MotoGP World Championship. 16 for the Junior World Title in the CEV, and 15 for the Red Bull Rookies Cup. A reduction of grids as well, to 32 in Moto3 and World SSP 300. 
Now, I don't want to completely pour cold water on this statement. There's a lot of positives also laced in. Airbags will become mandatory in all Championships from 2022. They'll be working on better communication and faster ways of telling riders of an upcoming accident and aims to pass this tech down as low as the Talent Cups. Objectively, good moves. But it leaves many a question mark about the structure and culture of the sport going forward.
You can still ride a Moto3 bike at 14 within the Talent Cups, like in Asia for example. I've watched their races and they are every bit as chaotic as the mainstream Moto3 series we watch on Videopass, BT Sport or wherever else. And trust me, if you have aspirations to ride in the senior Championships in the future, you will. There's no getting around that. They're the same 250cc, 40hp, but 150mph top speed machines that can very easily kill in the most unfortunate of circumstances. For me, it just seems like you're kicking the can down the road.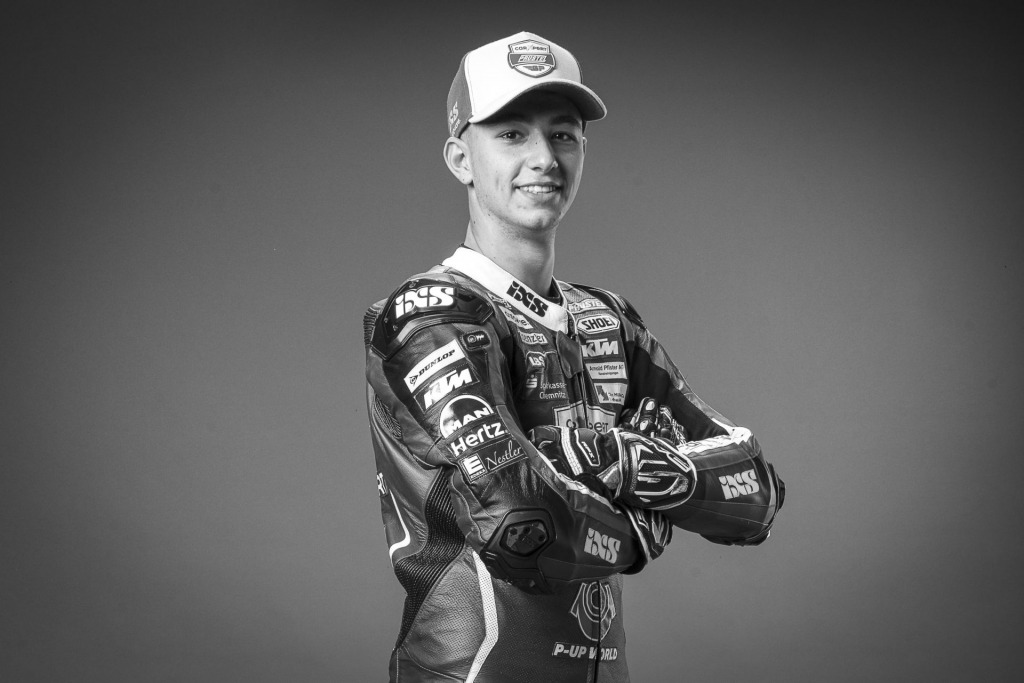 I've had conversations with far more knowledgeable people than me on this. And the argument of age = more maturity was an overarching theme. In the UK right now, you cannot consent to sex at 15. Or Drink. Or Drive. Or join the military. Or marry. But you can (with consent), risk your life and compromise your education on a 150mph Motorcycle. You cannot compare these child racers to the average 15 year old. They've been pushed into this sport from before they had any true understanding of fear and risk. It's not the same. It's not even close. 
Call it what it is – You want to protect the sport from the mainstream media who inevitably will overegg the pudding when it gets word another child has died in a sporting accident. You want it to be an adult so it doesn't sound as bad. One too many children die in these sorts of incidents, the sport goes with it. Hugo's passing was picked up in the Sun Newspaper and the headline read exactly how you might think. "Hugo Millan dead aged 14: Teen motorbike racer killed in horror crash during race at MotorLand Aragon circuit in Spain."… What do you think is gonna jump off the page to the uneducated? All you're going to end up doing (And this is the best case scenario here), is moving the problem to the series where not as many people are watching, assuming that we see the peak of rider maturity at 18… which trust me, we don't.
Just this season alone I saw Jeremy Alcoba intentionally slow down during the penultimate lap of a Moto3 race to avoid being towed. He was weaving at COTA in an even more aggressive manner than the chop block that Denis Oncu laid out on him that got Denis a two-race ban. Jeremy Alcoba is 20 next month and this is his 2nd year at World Championship level. We've had years of Moto3 riders as young as 15 and as old as 28 dawdling on racing lines for slipstreams while we as an audience beg the stewards for harsher penalties. Trust me, when the visor goes down, age doesn't matter anymore. 
Especially in a sport that has championed and accelerated the progression of younger talent. Fabio Quartararo, our new World Champion, got to enter the Moto3 World Championship at 15 instead of 16 because Dorna relaxed the rules so that he wouldn't miss the first two rounds before his 16th birthday. Rookie MotoGP riders couldn't ride for factory teams until Marc Marquez broke the glass ceiling at 20, and this was a man who had his fair share of reckless crashes in his Moto2 days.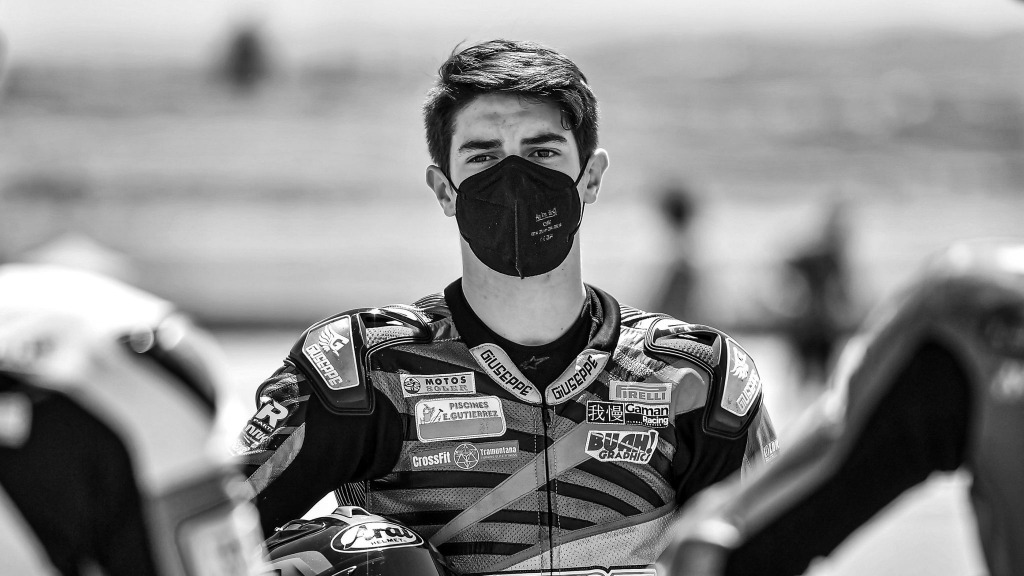 Right now we're seeing Pedro Acosta fight for the Moto3 title. A 16-year old rookie with a racecraft unheard of for his age. Not once have I ever heard someone say he ought to wait for a couple more years first. It directly conflicts with that old Motorsport cliche: "If you're good enough, you're old enough."
Bumping up the ages and slightly reducing the field size to 32 doesn't address the biggest problems that lightweight racing has – The bikes themselves. The days of Danny Kent breaking off winning a Moto3 race by 7 or 8 seconds are incredibly rare these days. A race where the Top 15 points paying positions are separated by two seconds isn't even uncommon. When you have packs of 10-20 every round, and it's impossible to break the tow, and one wrong move has a far greater chance of a rider falling into the path of another competitor, that's the problem you need to be actively fixing because we just don't have the technology in safety to reduce the impact of being hit by a bike yet. 
More power certainly wouldn't hurt to separate bikes out like in Moto2. There was a great suggestion from former MotoGP rider Jurgen van den Goorbergh that reducing the top ends on the bikes gear boxes, mitigating the slipstream effect (a vital part of pack racing and catching-up), would also allow more riders a chance to break free. It costs the sport precisely nothing to do and could be done tomorrow. Certainly something to consider instead of the nuclear option of say… opening up development and having costs skyrocket in the middle of a global pandemic and a series that has its own fair share of teams needing pay riders to foot their bills. 
Throwing harsher penalties out there to stamp out the reckless behaviour might help too. We're finally teasing DQ's and race bans like MotoGP did in the early 2000's. The sad thing is, it's taken years of reactive, not proactive action to get to this point after grid drops and back of the grid starts weren't enough. Hell, the aforementioned Acosta won a race from pitlane back in March. Not exactly an endorsement of the rulebook when the talent can overcome it anyway.
I get it. It's a nice, feel good sentence to say: "Children will no longer contest the World Championship". Makes us feel a bit more comfortable about our inherently dangerous sport. But more, much more needs to be done. And I hope this isn't the end of the story from Dorna and the FIM, because the bigger issues are still staring them dead in the face.