It's weird. I'm sitting writing this piece from my bed in West London. 15 feet from me, is a poster that beautifully encapsulates F1's greatest driver at the peak of his powers. Sir Lewis Hamilton moments after crossing the line in Istanbul. Title #7. Matching Michael Schumacher, a record many thought no-one would ever touch again.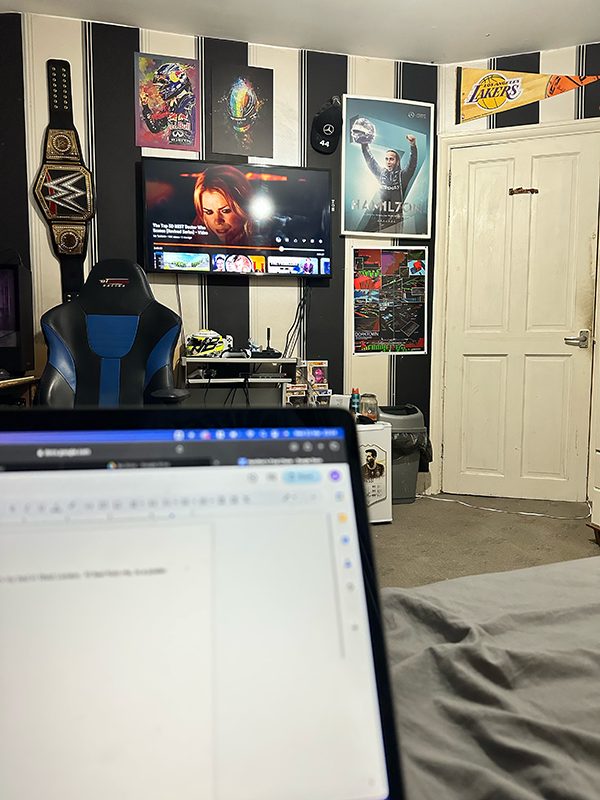 But it doesn't just capture that sporting achievement of Lewis, it also captures the spirit of Lewis, the man. The helmet he holds has the #BlackLivesMatter message on top. This less than six months on from the murder of George Floyd, a senseless torturing that changed the way the world protested. All within a pandemic that shut the world down for months at a time.
The confederate flag was banned from NASCAR events. Sports teams mentioning systemic racism and leagues encouraging peaceful protests to the cause. The knee, Colin Kapernicks' symbol of the movement once shunned, now adopted by many around the world.
A commission into the lack of diversity within Motorsport was well on the way with Lewis' name on the front. Within the next 12 months the man had set up two charities and committed $20m of his own money to help front them.
This was the magnum opus of Lewis Hamilton; but still with the promise that more was to come, in every sense of the word. Three years later, at least on the track, that promise has dried up.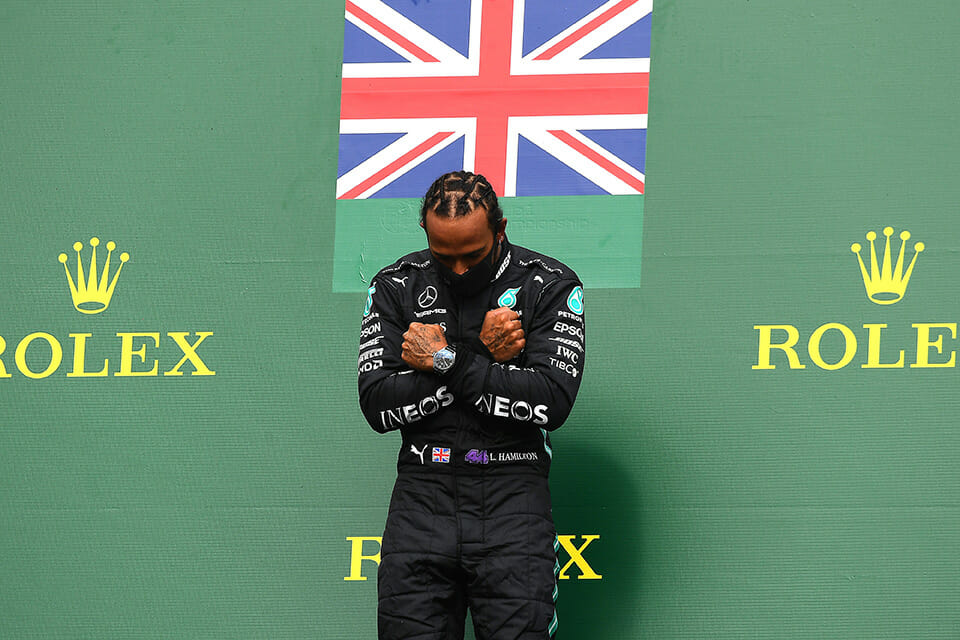 Yeah, Lewis was horribly unlucky. We all know how 2021 ended. He was the victim of an (at best) overloaded Race Director who was out for entertainment over sporting integrity. In many ways, it'll be an era-defining moment in this sports history.
The permanent breach in trust between the fans and the audience. The constant referrals to it whenever a bad stewarding call calls up. The permanent divide between Hamilton and Verstappen fans and the mud-slinging over the fences. The football-ification of F1 fandom that still manifests on Twitter anytime Red Bull wins. And maybe, it'll be the moment where Lewis Hamilton was 1 lap away from F1 immortality.
Lewis' reveals when sat down in front of that Sky Sports lie detector wasn't a surprise to me all. I remember when I was lucky enough to be on Jennie Gow's "Fast Talkers" (Get well soon Jen <3), I was sat with Bianca Garloff who said half a decade ago that Lewis wanted eight titles. It's the last major counting stat he doesn't outright own. It's the last milestone left to end any and all debates about who the greatest is. It's Lionel Messi's World Cup, but with racecars.
Lewis made it clear that he's not going anywhere until he wins Title #8. It's admirable, and I can only imagine he came back even more determined after 2021's horrendous ending and subsequent withdrawal from the world. But the clock's ticking, and he knows it.
He's 38. Thankfully with modern-day athleticism, pushing 40 isn't the impossible milestone it used to be. Fernando Alonso is driving as well as he has in years, at 41. Will Power just won an IndyCar title at 41. Helio Castroneves won an Indy 500 two years ago at 45. It can be done. But Lewis might have a bigger problem. He's likely stuck.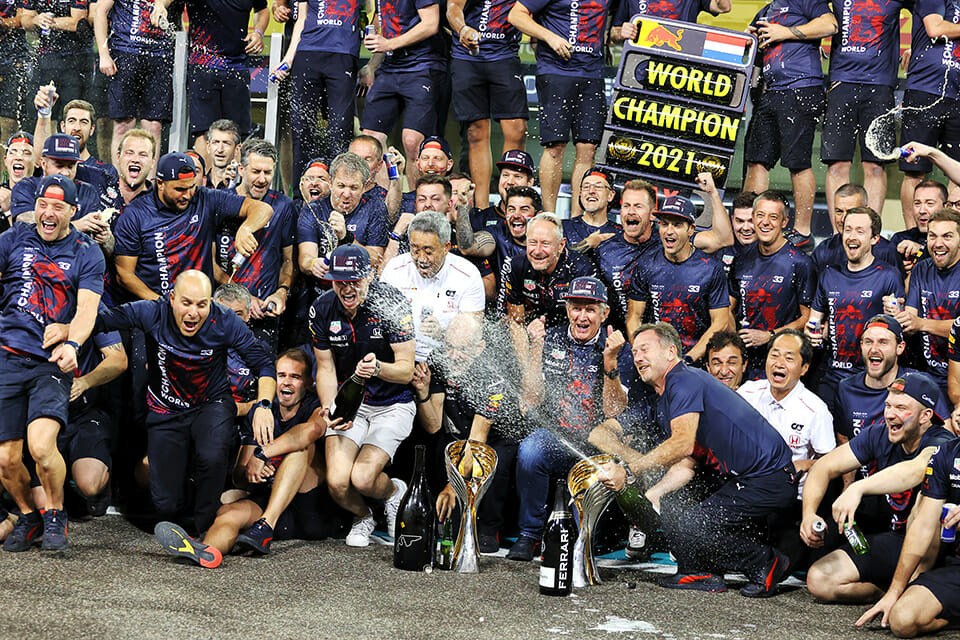 2021 as a developmental year, wasn't meant to exist. Mercedes had gotten the maximum out of its concept, Red Bull closed them in and we got the fight we had. Then the regulations had a major change, and Mercedes went for a moonshot concept that didn't work. Sidepods that basically didn't exist and a suspension setup that was so stiff they became the poster child for the porpoising issue they tried to politick their way out of.
All this while last year's Red Bull RB18 was one of the finest F1 cars ever created. 17 wins out of 22 on the year, and Max Verstappen putting together an all-time great season. And it looks like a first draft compared to the RB19 of this season, that looks like it's got a second a lap on the field at times, and a new Triple-DRS floor system that gives them as much as a 20mph advantage in DRS zones. It looks like we're getting a 1-car championship fight in 2023, and it'll be another year Hamilton won't be challenging.
The prospects in Mercedes camp look bleak. Brazil's 1-2 finish in 2022 was maybe the worst thing that could have happened to them. It gave them false hope that this concept maybe wasn't worth abandoning. Toto was ready to throw in the towel on the concept after Red Bull blew them away by 50 seconds in Bahrain. He recently revealed that it might be 6-12 months more before they catch up to Red Bull's aero knowledge of this current regulation set.
It's not unthinkable that Mercedes could be out of contention until at least 2025 with the amount of chasing they need to make in order to make gains on Red Bull, who will only keep pushing those goalposts further. As said – A 17 win car for Red Bull was a first draft. Now they're lighter, faster and more terrifying than ever. When Sky Sports are digging up Sebastian Vettel 2011-esque vibes about "Dominance being bad for F1"* after just two rounds, we know this season already feels dead.
*When our lowest common denominator for fans and biggest star isn't the one doing the dominating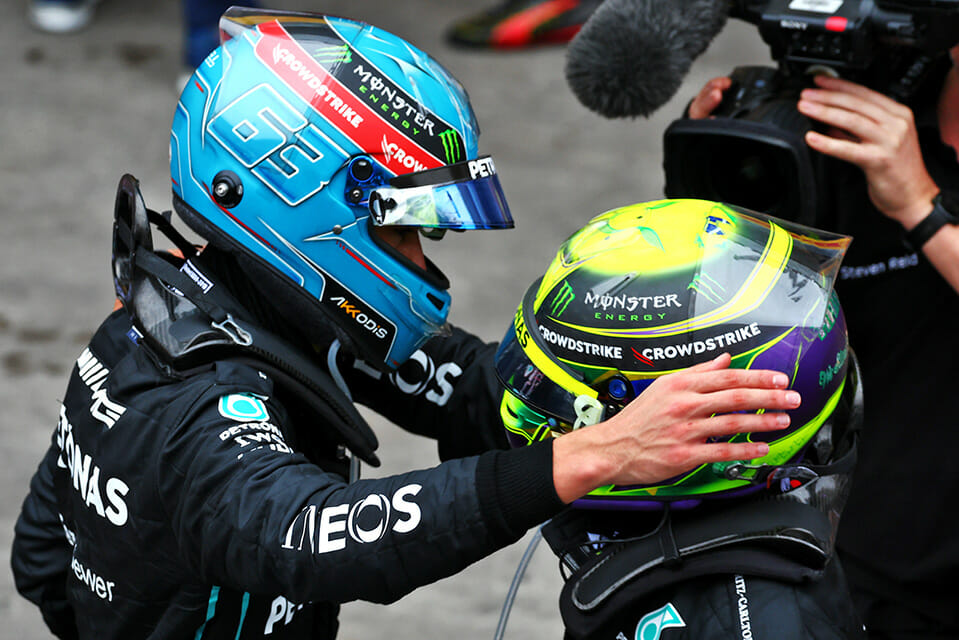 Lewis, who is a free agent at the end of the season, might not be able to afford to wait that long. His career could fade a lot like the legend he replaced in the first place – Michael Schumacher. A final chapter that never delivered on the excitement and promise after the field had already caught up to them when their car was white and fluorescent yellow. Flashes of brilliance, but never anything more. And George Russell might end up playing the Nico Rosberg role, a prospect becoming a top driver and who's every bit the real deal.
Is the grass greener elsewhere? Probably not. Red Bull haven't got a reason to change their lineup. Max Verstappen is transitioning from elite driver to all-time great, and despite the occasional miscommunication, Sergio Perez is an excellent defacto #2 in a car that can happily clean up if Max has an off-day like Saudi Arabia.
Ferrari are going around in circles with a car that's only marginally better than it was a year ago. Tyre wear as bad as anyone in the field, struggling to follow in dirty air, and internal chaos within the team as a mole is already trying to taint new team boss Fred Vasseur, who wants to clear the decks of the embarrassment of the Binotto regime. I know Ferrari will want that elusive golden carrot of Lewis Hamilton representing the biggest name in the business. But I don't think anyone emotionally invested in Lewis wants him under the Tifosi. Trust me, as a Sebastian Vettel fan… you don't want those problems.
And then there's the newcomers to the elite circle – Aston Martin. They got bored of borrowing Mercedes' concepts and borrowed Red Bull's instead. And now Mercedes face the potential embarrassment of being in a fight for second in the Constructors with their own customer team. Now whether Aston can keep this up long-term in terms of resources and inevitably less aero time in 2024 remains to be seen. But Aston might be the best fit on the table for Lewis going forward… And even that has problems.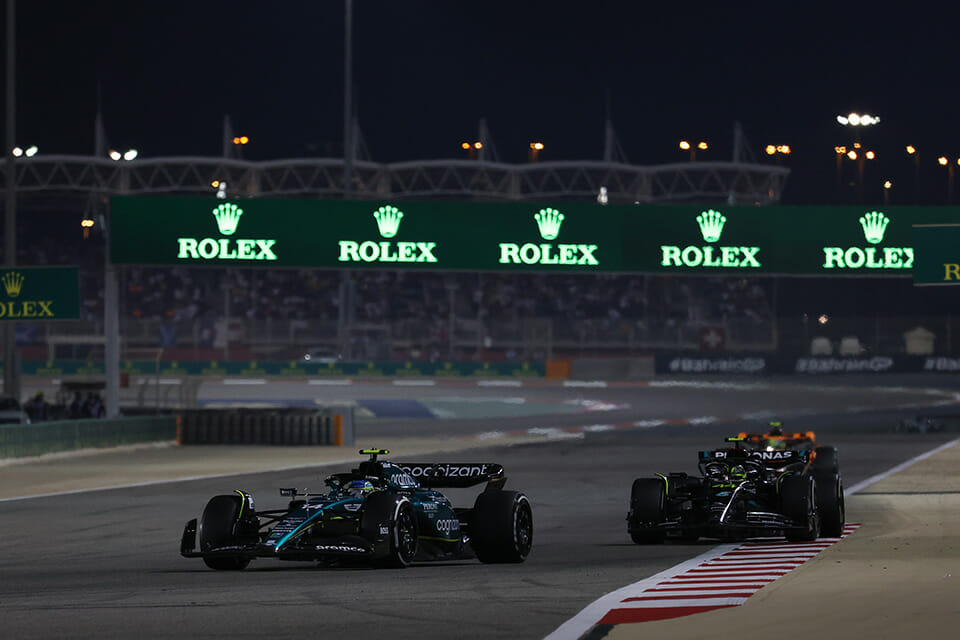 As much as we want to make Fernando Alonso F1's new Luke Skywalker, the thorn in the side of Red Bull like Sebastian Vettel was during the Mercedes era… He's finished over a minute back off of the winning car combined in both races this season. They're the best of the rest and still a long way back. I don't have the doubts I used to have that Alonso and Hamilton couldn't co-exist – Their banter seems to be just that in recent years. But would Lawrence Stroll really park his own son to put a potential dream team together? And it'll be an expensive move too because having two of the greatest ever in one team won't come cheap.
If I was still a bookmaker, I'd give you 10/1 odds Lewis joins Aston Martin. And even then, in what I think is the best case scenario for them, I'm still not convinced he'd win them a World title. That for me sums up the bleakness of Hamilton's chase for number 8. Either join a customer team and pray for a miracle, or maybe wait until 2026 for a regulation change and pray Mercedes nails that… AND beat a George Russell that will only get better as he enters his prime. To borrow a phrase from that meme: "It's not looking good bruv, it's not looking good."
And the sport will absolutely act and try to bring Red Bull down a peg. Dominance scares them too. I used to play Yu-Gi-Oh competitively and everyone hated the "Tier 0" formats where Top Cuts in tournaments were more than two-thirds dominated by one type of deck. It's bad for the game and bad for business. It's why ban lists get drawn up to stop them so quickly.
Same goes for F1. It shits itself every time we get here. It's why Ferrari were brought back down to earth in 2005. Why Red Bull constantly had their innovations pegged during the V8 era. We had two sets of regulation changes during the turbo-hybrids and it still took 8 years for the field to really close in on Mercedes. The whole reason the sport goes through these half-decade long cycles is stop teams from dominating for too long. The fact that Lewis won 6 titles in 8 years and was only beaten by the prime of Nico Rosberg (And some bad luck), and Max Verstappen (And even MORE bad luck), is a testament to his greatness.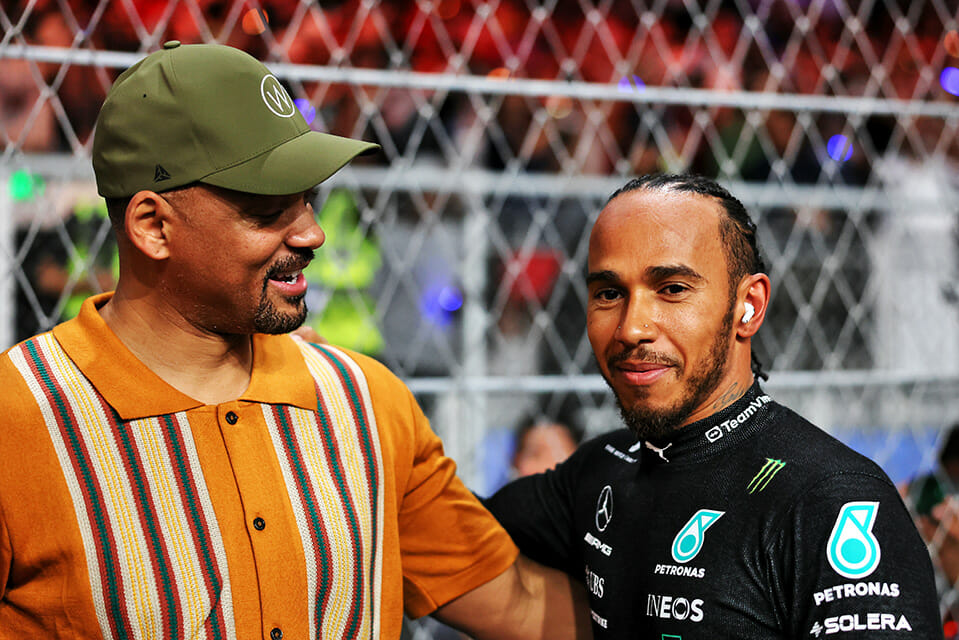 Look, personally, I don't think Sir Lewis Hamilton needs an eight title, in the same way that Tom Brady didn't need a fourth ring, fifth, sixth or seventh. It doesn't add much to me in an incredibly compelling argument that he's already the greatest of all-time. Because to me, he already is. He was the face the sport needed most to take it into the modern era and beyond the realms of the sport's limited scope and reach.
Part of the reason we're seeing Daniel Ricciardo on Stephen Colbert and Lando Norris trying to make his racing version of the Sidemen is because Lewis was our transcendent star when our sport was crying out for one.
…But this isn't about what we want. It's about what Lewis wants. He wants #8. Now we're about to find out just how badly he wants it.