Welcome to the "Dre On A Plane" edition of Ask Dre! My favourite segment on Motorsport101 were you the wonderful Twitter followers of mine ask me questions about Formula 1, MotoGP, and IndyCar, and I'll do my best to answer them! Let's see what you came up with while I decomposed on a 10-hour flight to Las Vegas!
Did the news of Palou signing a contract with McLaren change your opinion on who is on the right side of this whole Palou-CGR-McLaren mess? – Daniel Monteiro
Well, first of all, let's be careful, Palou deserves a chance to defend himself, which is only fair in a court scenario after all.
However, if what Zak's saying is true and Palou signed a deal after his settlement with Chip Ganassi last year, then he's only got himself to blame for getting into this mess. Yes, he joined (And later ditched) a different management firm, and they do the heavy lifting so Palou shouldn't have to, but he ultimately signs the paper. You can't just sulk and say "I don't wanna!" when you realise you're not getting an F1 seat and you're much better off staying at the best IndyCar team in the series.
I'm still not giving Zak Brown a pass either, his reputation precedes him and he's absolutely been guilty of stringing along people under his wing (And signing Oscar Piastri down until the end of 2026 should be the final nail in the coffin for any outside aspirations), but in this specific case, it looks like he was trying to acclimatise what he thought was a new signing. Not sure I'd be giving him his 2024 salary in advance mind you.
In any case, Palou's going to learn a valuable and likely expensive lesson about playing around with people. Lucky for him, winning tends to solve everything.
I've decided to group a few of these together because they tackle similar ground:
"Is F1 wasting its young talent of the future? (e.g. Drugovich, Pourchaire, Lawson etc. all sat on the sidelines next year)" – Phoenix84
Has Motorsport gone too far when it comes to promoting youth products, making too large of a bottleneck due to the lack of seats in F1 and MotoGP? And is there any way of getting that balance right, I don't think football does it right either… – LegendSlayer98
Is the lack of Backmarker teams in F1 stopping youth talent from coming up? – Ciara
Does anyone else sense a pattern here? Haha.
Right, my really short answer here is… Yeah, I kind of feared this was coming. If you follow my work regularly, I've said previously that we've been spoilt for younger drivers coming through, and that half the seats in the sport right now are junior graduates from 2015 onwards. When you land on drivers that teams are happy with consistently for that long, eventually you're going to run out of seats.
Red Bull struck gold with Verstappen. Ferrari's got a brilliant talent in Leclerc. McLaren might have the best young lineup in F1 locked in until at least 2025. Mercedes has the greatest ever and his apprentice in Russell. Alpine has a great staple piece in Ocon and Gasly's right behind him. AlphaTauri has a good problem to have in Tsunoda's improvement and Liam Lawson being even better than advertised. Hell, even Williams has Alex Albon.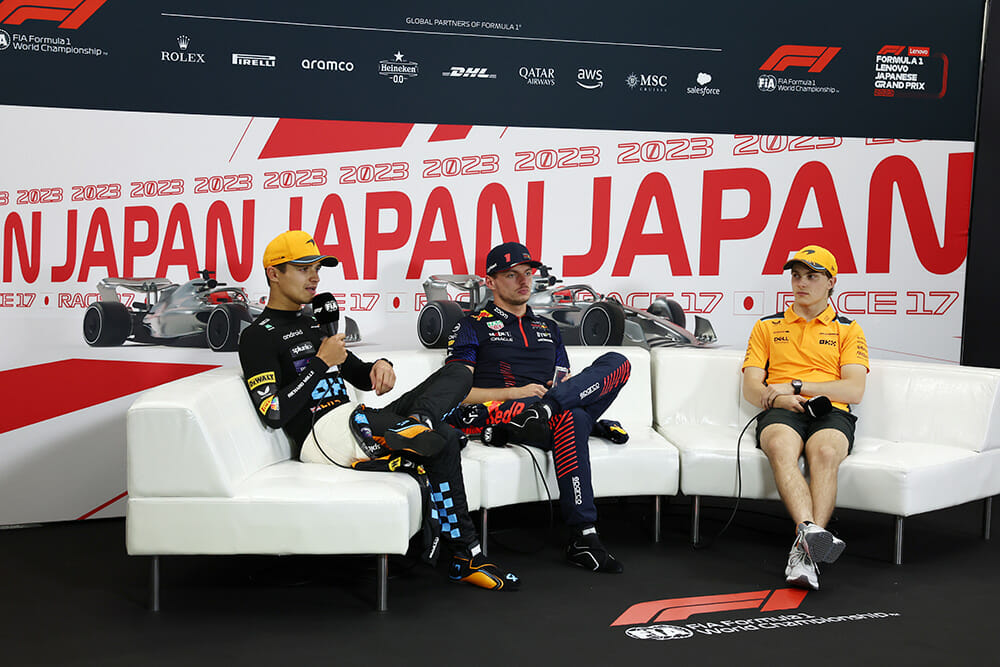 Most of those names I've mentioned are staple drivers who will likely be in F1 for at least another 5, maybe 10 seasons somewhere on the grid. As a knock-on effect, it only makes it that much harder to get in, and as a result, fans get even more chippy about who's good enough to make the cut. Theo Pourchaire missing out over Zhou Guanyu again understandably pissed some folks off.
I could make a feasible argument for both, but it's not ideal that three years in a row the reigning F2 Champion doesn't get a seat immediately. Oscar Piastri did everything right, winning Formula Regional, F3 and F2 in consecutive years and couldn't do anything to unsettle Alpine until Fernando Alonso suddenly left. And it took Daniel Ricciardo, an excellent driver having a nightmare for 2 years for him to briefly be off the grid.
As fans, we want the best in the world in the Top 20 seats in the world. But F1's never worked that way with circumstances different for everybody. Williams badly needed funding, hence why we got three years of Nicholas Latifi. Zhou brought funding to an Alfa Romeo team that couldn't even spend up to the cost cap limit until this season. We know AlphaTauri is still Red Bull's farming ground and largely bottlenecks themselves as to who drives for them. Felipe Drugovich wasn't affiliated with an academy and was a 3rd year F2 Champion, which normally doesn't set people's world alight, then he joined a team's development programme that has Stoffel Vandoorne and an immovable Lance Stroll in its ranks.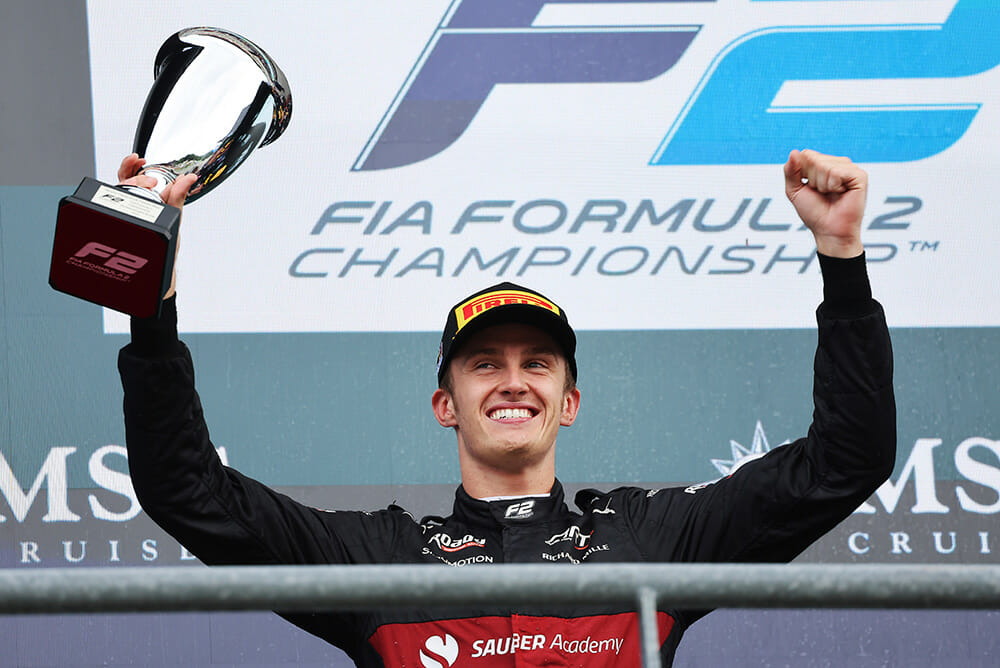 The easiest solution would be to have 12 teams on the grid to lighten the load like the Concorde Agreement facilitates (At a price), but we also know the sport's commercial wing isn't keen to expand. The teams want to protect their income (even if it isn't growing that much year on year), they're not sure what an 11th team brings to the table financially, and in the cutthroat world of F1, the teams don't want the sauce of extra competition. Why would you? It's petty and greedy, but I get why the sport's dug its heels in.
It's never going to be a fair fight in sports because we'll always be more intrigued by the shiny new thing over the known quantity. But the backbone of F1 going forward is pretty set if you ask me. And that'll lead to some tough decisions being made on whether teams should stick or twist. Pourchaire and Lawson won't be the last. Speaking of which…
Given we're expecting Yuki Tsunoda to continue with AT next year, where does he go from there given it's unprecedented that a driver gets 4 years at the RB junior team? – FormulaMax22
This is a tricky one. Red Bull doesn't normally give a driver four straight years in the sister team. By now you're either promoted into the senior team, cut for the next prospect, or you've left of your own volitation (Or in Pierre Gasly's case, all three).
It looks like it'll be Yuki Tsunoda and Daniel Ricciardo at AlphaTauri next year and with Sergio Perez in a contract year next year, it looks like it'll be a straight fight between those three for who gets the RBR seat in 2025. If Yuki doesn't get it… surely there'll be some kind of mutual parting of ways, because if you don't know what you have as a driver by Year 4, then I can't help you.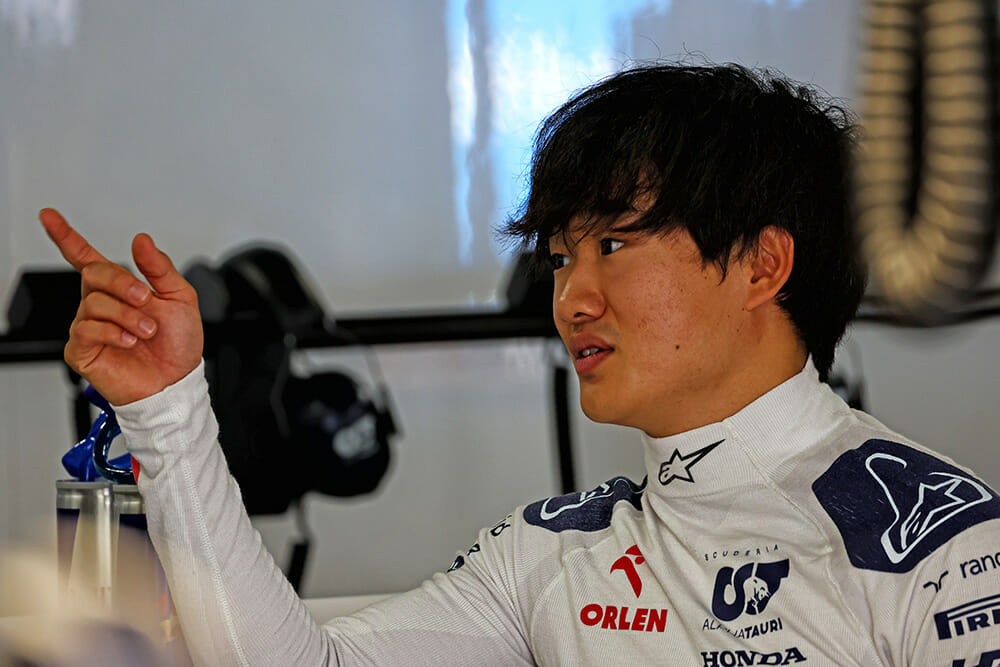 The obvious potential escape road for Yuki for me, is Aston Martin. They're going to be Honda's factory team in 2026 and Honda's already gone on the record and said they'd love a Japanese driver there to represent them. Yuki has got virtually zero competition there given Ayumu Iwasa's early title campaign in F2 has faded. He may not even have to roll the dice on Lance Stroll, Fernando Alonso could retire after the end of next season to open a door for him.
Maybe Williams could take him for 25' if the Grove team wants to give Logan Sargeant a second chance for 2024 and it doesn't work out unless Franco Colapinto graduates with honours from F3 (Or maybe Zak O'Sullivan?) Those to me are the two most likely ways he gets in.
I'd give you 6/1 odds Tsunoda ends in up green before the regulation shift.
What are your predictions for the 2024 F1 silly season? – Daniel Montiero
Okay, when someone asks me this question, I always ask myself, where's the potential dominos?
The big one is at Red Bull, and whether Sergio Perez can defend his seat in a contract year. He needs a big season to quash any doubts. Elsewhere, Fernando Alonso. Does he continue into what would be his Age 44 season? We've not seen an F1 driver at that age since Schumi. Then you have AlphaTauri. What happens if Yuki Tsunoda bombs or succeeds? And what do you do with Daniel Ricciardo?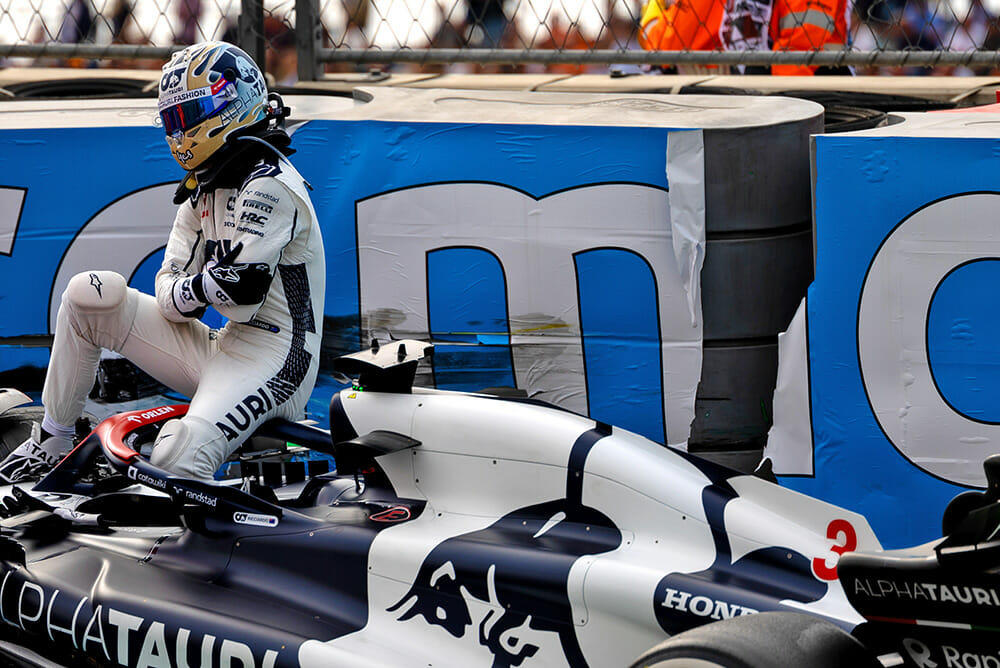 If I had to take a really early stab at it, Daniel Ricciardo ends up at Red Bull for 2025 alongside Max, Fernando stays on to see out the technological chapter, and Liam Lawson finally gets his seat after a year loan at Williams replacing Logan Sargeant. Yuki Tsunoda ends up out of F1 altogether. Let's see what changes that in the next year or so.
What's one rule change in each of these series that you would change immediately if you were in charge of them, explain why if possible – Chaz Bradley
IndyCar – Get rid of the unwritten law that Race Control can delay a caution until the leader chooses whether to pit. I know it's not in the rulebook technically, but it happens almost every time we get a beached car in the series. You don't get to call yourself the safest series in Motorsport when that rule still exists.
MotoGP – Remove the 2 bikes per team limit. I say if a factory team wants to run a third bike, I say let them as long as the rule stands that only their Top 2 count for the teams and best bike counts for the manufacturer's title. I thought Dorna wanted more participation. Remember when they had 25 in the top flight?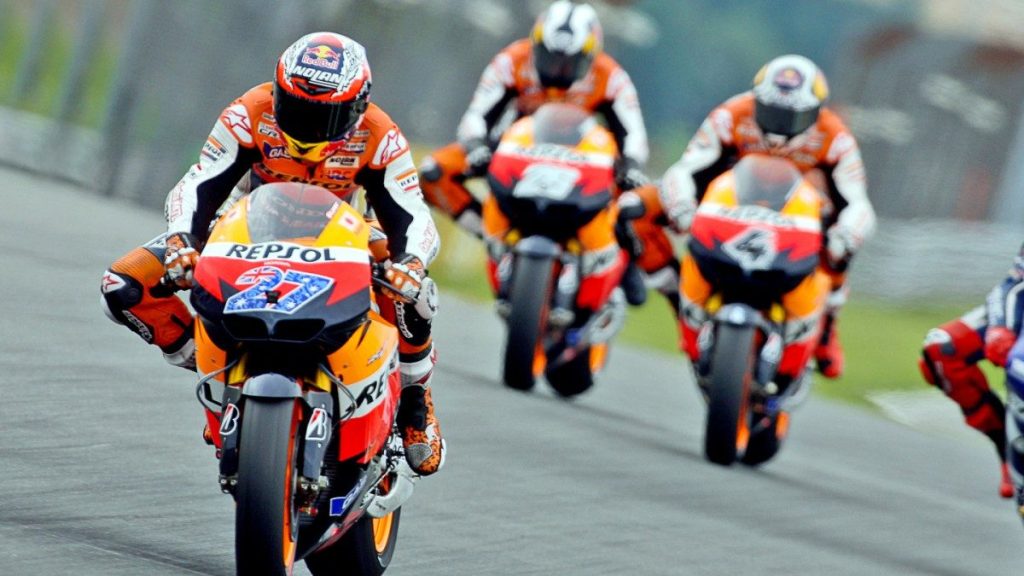 F1 – Either reverse the Top 12 on the grid in the Sprint Race or scrap it entirely. I've said this before, but I don't hate the sprint, I just want the sport to go all the way with it if it insists on having this part-time format to try and spice up the action. The Shootout was admirable and it's an improvement on the original format, but I still think it's too safe.
Do you think Indy will ever get enough traction/popularity outside of the US that a F1 team will follow McLaren and set up their own team? – OtherConor
Not sure what the big gain is by going out there. McLaren's strategy has clearly been to expand into EVERYTHING Motorsport-wise (IndyCar, Formula E and Extreme E), and while it has a foothold in those series, are they generating enough marketing value, even if they're not making a profit on them? I wonder, because for most of the time since, they've been middle of the road in those respective series. If they're trying to sell road cars, who's got £200k+ to buy a new one of them right now? And if those people exist, are they watching IndyCar, which barely draws a million viewers for most of the season? Or Formula E, which has always struggled to get viewership on TV?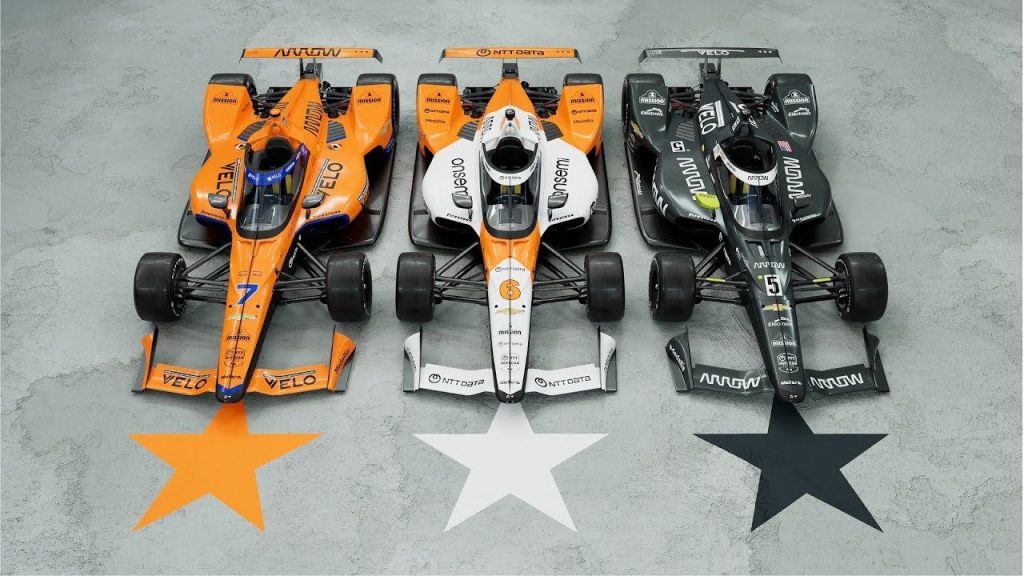 If you're another factory, it's hard to see where the gains are for you in IndyCar unless you're supplying it with your own power units. Going hybrid might make that slightly more viable, and IndyCar themselves have made no secret about wanting a third supplier, but that's a massive amount of capital to go and compete against the established Honda and Chevy brands. Ask Lotus. And don't forget, it's glorified spec, so you can't put much of a name on anything else on the car besides your crew.
So yeah, I find it a tough sell for anyone in F1 to move to IndyCar as it is right now.
Do you think Marc Marquez will be truly back to his Pre-Jerez 2020 level? – Narendtoro
It's really hard to say. Marc Marquez's incredible strengths papered over the cracks of a declining Honda since the aerodynamics era began in 2016 or so. And eventually, it got to the point where even that wasn't enough anymore. Ask yourself this – When was the last, truly great, versatile RC213V? 2014 maybe?!
And with Honda now massively underperforming, Marquez could be at 2019 levels again and we wouldn't know it because this bike isn't capable of any kind of success with Europe now completely dominating the sport.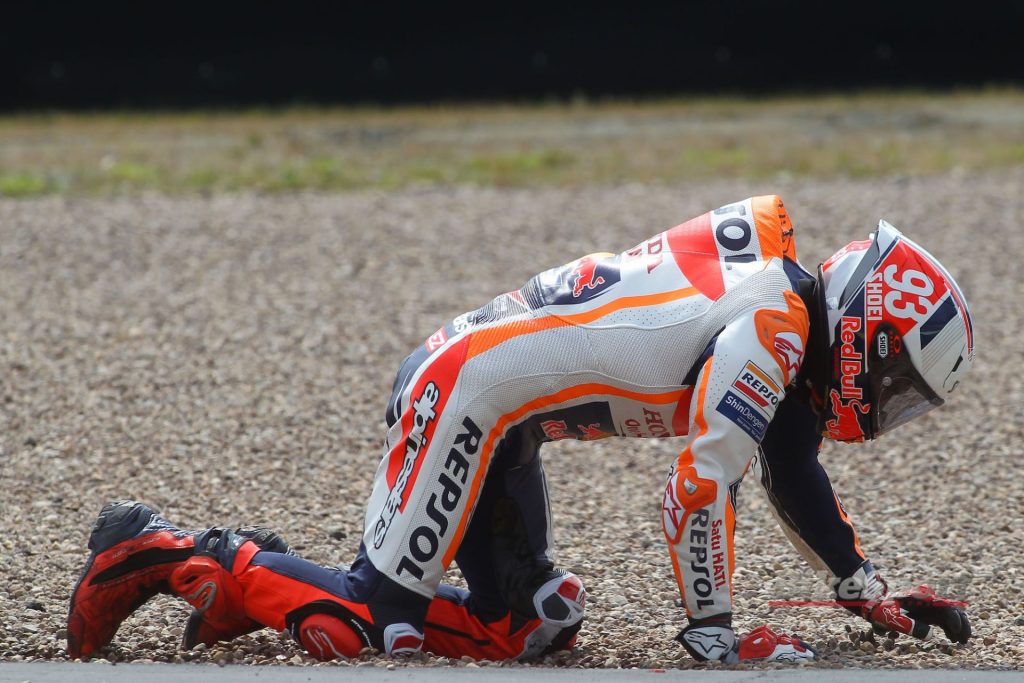 The best barometer for Marquez now would be for him to leave the Honda setup entirely and see where he fits in Ducati's fleet. Would he be a Bez or a Bastianini if he ends up at Gresini, or would he be the talent to step up and really give Pecco Bagnaia something to worry about? That I feel would give us a much better gauge of where a 31-year-old Marc Marquez in 2024 would be.
What do you think attracts more people F1 rather than MotoGP, Indycar or Formula E? – MegaVsPrimus
The obvious answer is obvious, but money and reputation go a long way. In terms of Motorsport, F1's always been the biggest show in town and they can flaunt that wherever they need. They get the big TV contracts to draw in the viewers, they have the money to market themselves better than anyone else (Hello DTS), and it has an extremely loyal fanbase that is unlikely to drop it even when the product stinks.
Look at Max Verstappen last week. He drew ire from some fans when he said you're not a true fan if you can't appreciate what he and Red Bull are doing. And while of course that went down like a lead balloon on social media for a range of reasons scaling from anti-dominance to RED BULL CHEATS?!?111!!, there was absolutely a kernel of truth in what he was saying.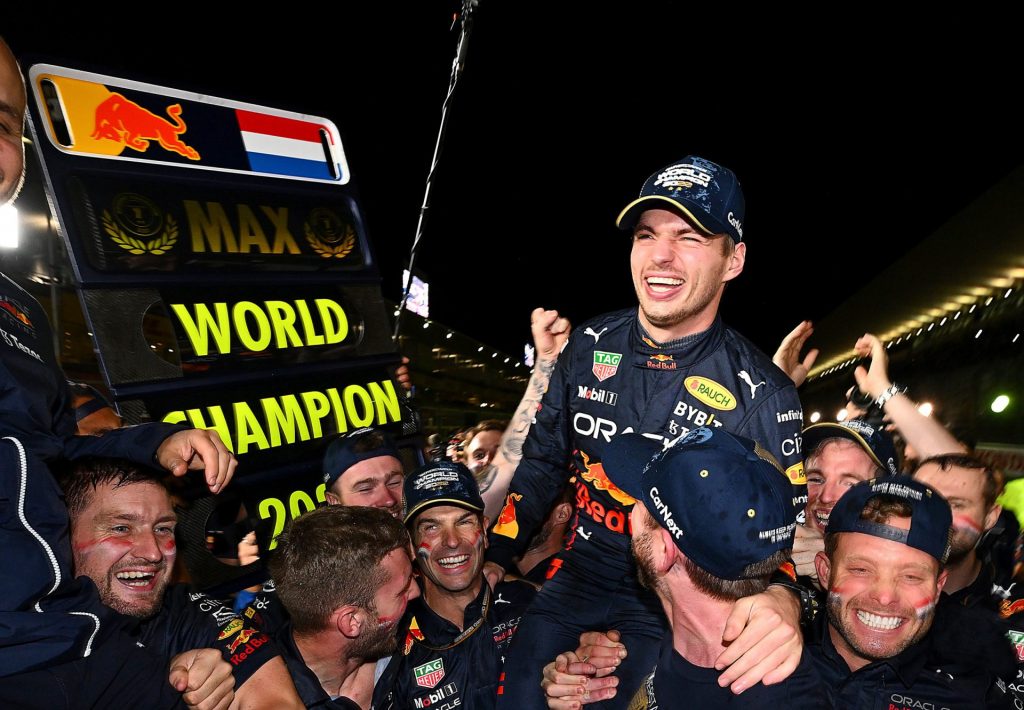 I've been watching F1 for 20+ years now. I've sat through three, maybe four dominant eras depending on how you count Vettel's 2010-13. Most uneducated viewers of a sport would have dropped off several times over because of that. But most fans are still here. I had several of you admit that to me when I tweeted about it last week. That dedication is priceless.
Formula E is a relatively new series trying to gain a foothold via electric tech that sadly, many people still don't take seriously despite it being a genuinely entertaining series (Even if it's a messy bitch at times). IndyCar is a beloved, highly domesticated series that is infighting with NASCAR as they both figure out where a huge percentage of their audiences have gone over the last 20 years. And I don't think IndyCar has ever truly recovered from its split in the 90's and 00s.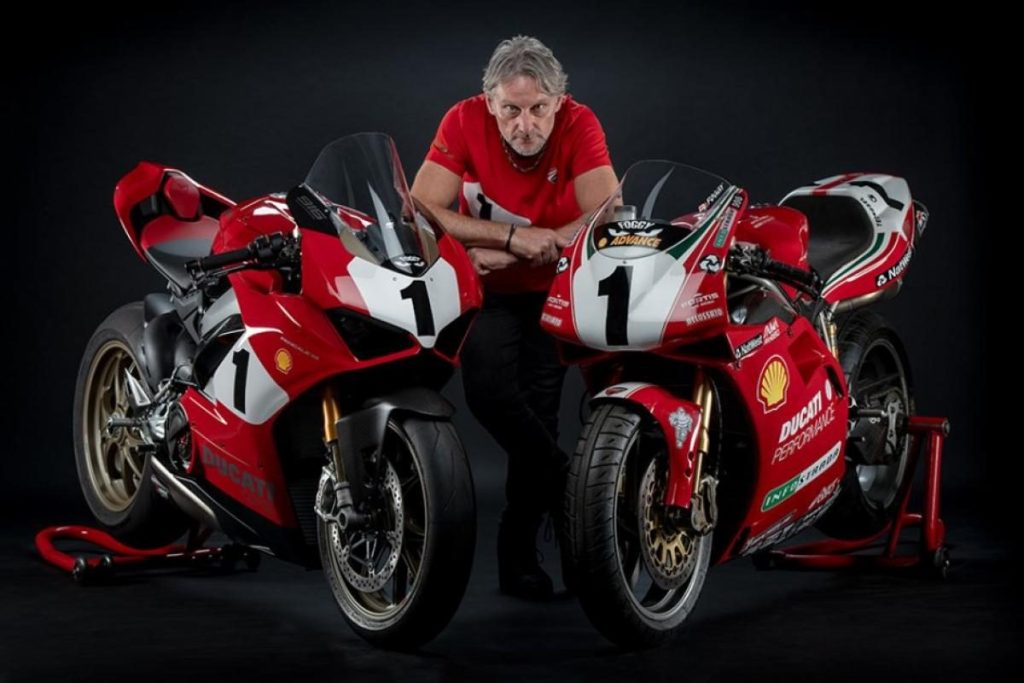 And if you didn't know, in the UK at least, MotoGP wasn't even the most popular biking series until Valentino Rossi came along at the start of the Century. Back then it was Carl Fogarty and World Superbikes being the predominant series. And biking culture has never been as popular in most countries compared to cars. And don't get me started on the sport going off of free-to-air, which crippled its UK audience.
F1 holds all the aces in most places when it comes to Motorsport coverage and where it can gain fans. America is the last nut it's really left to crack.
If you were to put on 1 triple-header race meeting hosting them all, which circuit should it be at? Aka what creates the best quality of racing across all of them – Evan Wane
Another tough question, all three series have nuances that make their own racing stand out. There's no obvious venue where all three disciplines would shine, so you may have to compromise here.
For me, I think it's Silverstone. I've always been a huge fan of MotoGP going around there (Even over Donington, fight me bike fans), it's one of their best race weekends of the year. F1 is sketchy but I think it's generally gone well around there in recent years, and while we have no sample size of IndyCar, I'm sure a fast, wide layout like that would be fine for them, maybe even better given the Dallara DW12 doesn't produce the same downforce that F1 cars do. So yeah, I'd say Silverstone. A part of me wishes Interlagos but it's unrunnable for MotoGP bikes due to the lack of run-off on the outside of the run to the finish line. Booo.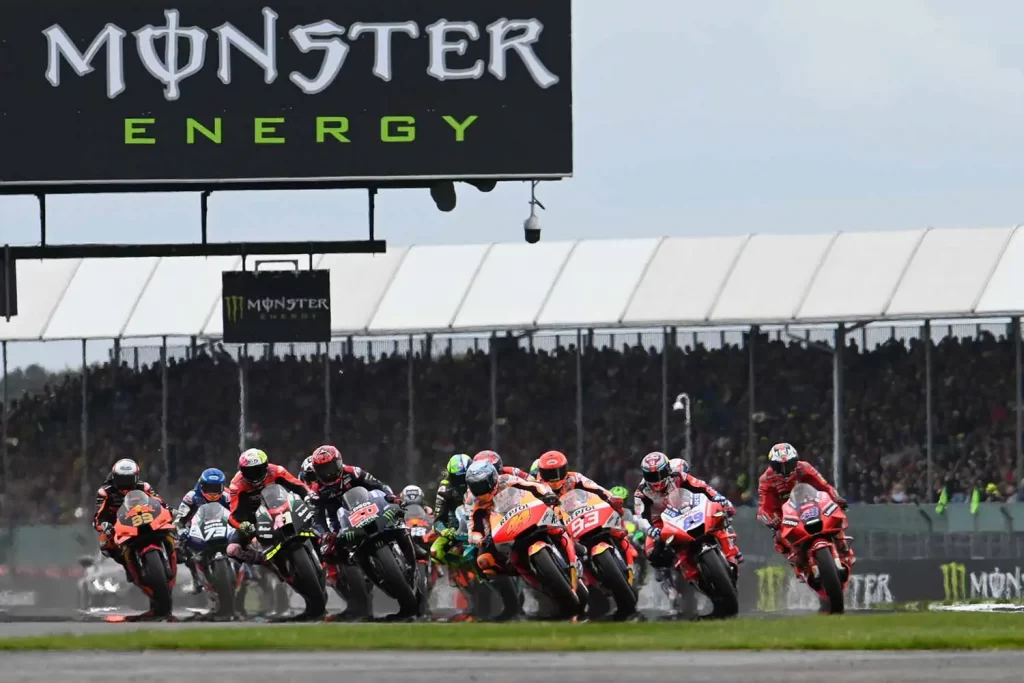 That'll do it for another Ask Dre, I'll be back in October for another edition, and remember, the rain in Spain, stays mainly on Dre's plane. Sayonara!