"The end of the era."
A lot has happened in the last two weeks. I'm not going to lie to you, I didn't do anything extra on Marc Marquez leaving Honda because I was mentally cooked with juggling M101 and WTF1. This happens to me occasionally, and if you were expecting content a little quicker, I apologise. But I'm back in the saddle, and eager to talk about arguably the biggest switch in MotoGP history and the biggest flashpoint in the 2023 Championship as Francesco Bagnaia held his nerve to win from 13th on the grid.
---
The End Of The Alien Era
It's amazing. We kinda knew a little while ago that Marc Marquez's move away from Honda was inevitable. Everyone in these kind of situations likes to pinpoint when the "spiritual decision" was made. If you want my 'moment', I think it was Germany 2023. Six crashes that weekend on a track he's won at 11 times. The quintessential Marquez track and a horrible Honda package reduced him to a pillar of salt. That's when I knew he had to go. And last week, it was announced he was.
And despite knowing it all, it was still shocking to see the press release and the fact Marc actually did it. The cold statement. The video montage he'd put together celebrating his 11 years with Honda, the Gresini deal all but confirmed. The tears on his Instagram when he had to explain how difficult a decision it still was despite four years of battle scars, surgeries and crashes, and talking about wanting to rekindle his love for bike racing, something he clearly felt he'd lost after 2020 with Honda.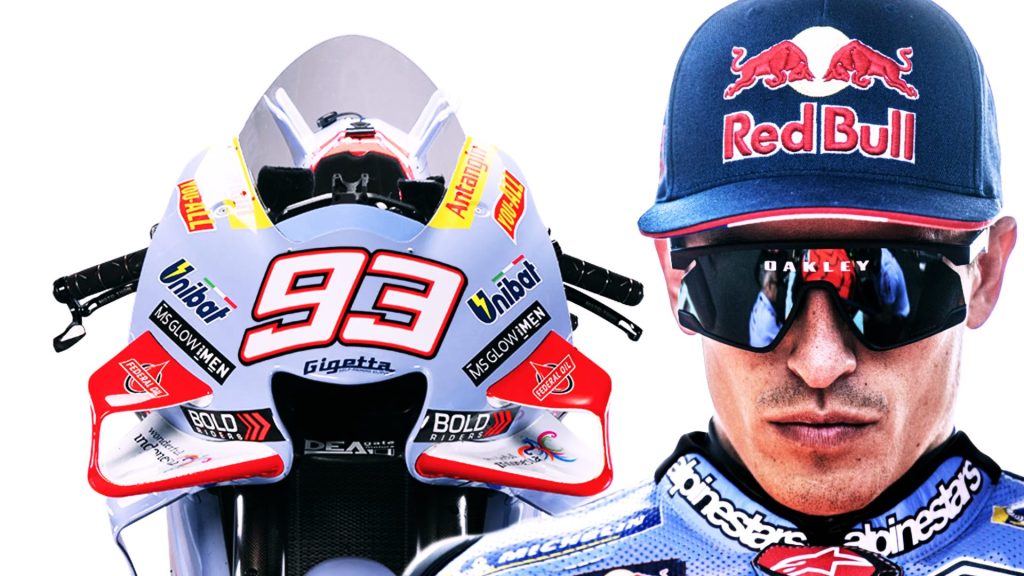 For me, this isn't just the end of the Marquez x Honda era. It's the end of the alien era in general. This sport's golden era of talent influx from the mid-2000s to close the gap on Valentino Rossi became its backbone for a decade and a half. Dani Pedrosa doing so much in a 5'3" frame and becoming the greatest rider to ever miss the premier title. Jorge Lorenzo became Yamaha's metronome and Rossi stopper. Casey Stoner used dirt tracking experience to tame a hellacious Ducati, winning a World Title in 2007 and 2011 with breakneck speed. Vale still being ultra-consistent to win in 08' and 09. And the cherry on top? The most naturally gifted rider in the sport's history, and who rewrote the book on how to ride a motorcycle fast.
The Honda highlight reel is an outrageous one. Six World Championships. 59 top-flight wins. 64 pole positions. A statistical career greater than even Mick Doohan. And the individual moments that defined him will be engrained forever. The 2015 COTA pole lap. The 2019 damp Brno lap where he put 2.5 seconds on the field. The 60+ degree lean angles that became the TV intro. Winning just his second-ever MotoGP race at what would become a near-invincible run of form when the sport still chased the American dream. The epic fights with Andrea Dovizioso, his kryptonite in the clutch.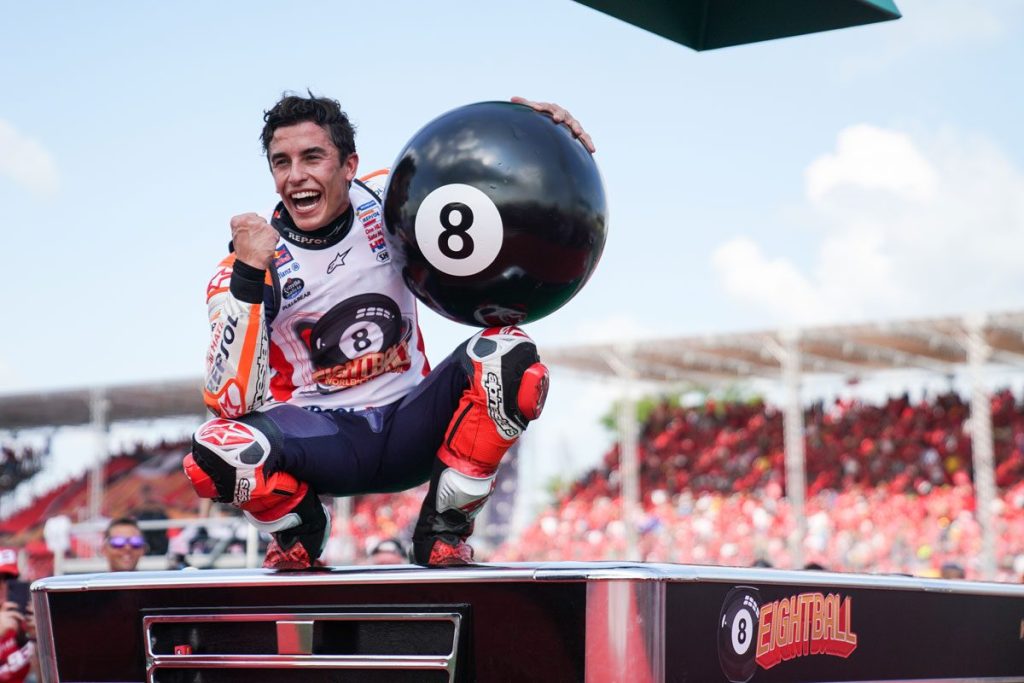 The final lap of the Gods at Philip Island 2015 in one of the sport's greatest races. The epic saves with his shoulders and knees, the creme de la creme of those in Valencia in 2017 to win him his fourth title. The exuberant celebrations from the video game arcade, to the Samurai sword to the eight ball in the corner pocket in Thailand. It's impossible to tell the history of MotoGP without talking about the Marc Marquez era. For me, he's the greatest Motorsport talent I've seen in the 21st Century.
And it's for that reason that everyone has won as a direct result of this move. Marquez wins. More than anything else, wants to win on track again too. He said in "All In" his docuseries on Amazon Prime, that he didn't get that hellacious scar on his right arm, an arm he needed four surgeries and a trip to the Mayo Clinic to fix, to just finish in 10th every week. He went to hell and back because he wanted to win, something he even considered walking away from altogether.
For me, you cannot hop your legs over a 300+ horsepower, 225-mile-per-hour missile of a machine if you don't love what you do. And it was clear that Honda's struggles had become too great. He's rumoured to have stepped away from 18 MILLION Euros next year to join Gresini. That's how much he wants it.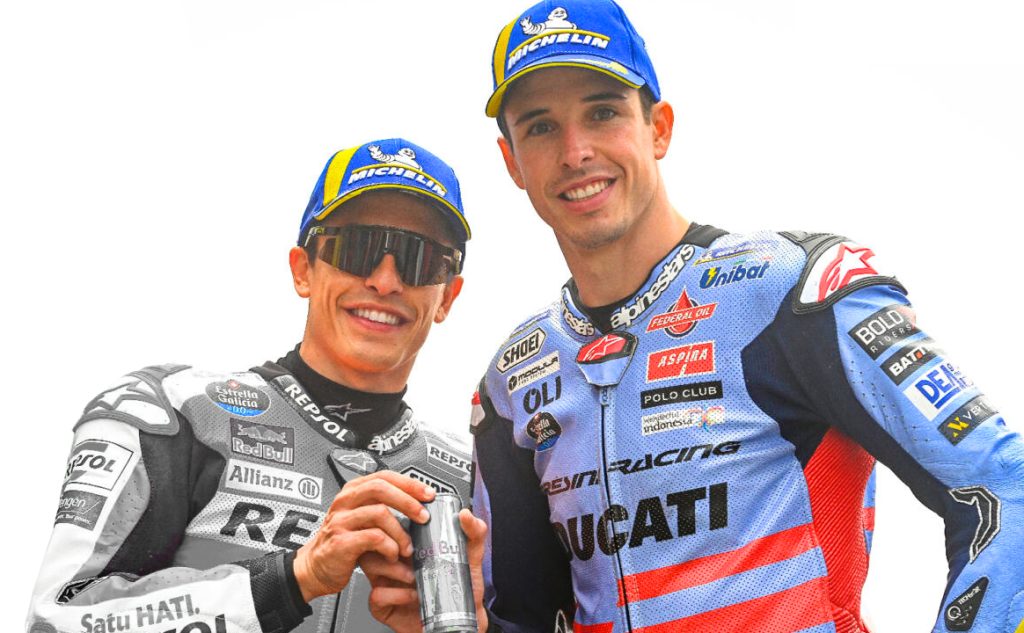 Honda wins. They can finally have that much-needed rebuild without the pressure of having to appease their star rider. They still have some quality there in Joan Mir and likely Johann Zarco, one of the most versatile talents in MotoGP. They absolutely need help to make themselves competitive again, but there's no longer the sense of an hourglass with sand falling in the background.
Ducati wins. At worst, they get a one-year rental of the man who most still thinks is the best rider on the planet. It's another weapon that can't fight against them, at least in the short term. For their riders, a chance to define their own legacies.
Francesco Bagnaia, a rider who many think is still underrated when compared to the era that passed him by, now gets to fight head-to-head against Marc Marquez on his terms, in a Ducati camp he now headlines. Same for Jorge Martin, who's become an elite rider and title contender. Same for Marco Bezzecchi. And if you're that scared Marc's bolting early, he'll likely be vulnerable on last year's equipment and only bringing over one man from his team, and not Santi Hernandez, a key staple in his Honda success.
IT IS OFFICIAL: @marcmarquez93 JOINS TEAM GRESINI MOTOGP #GresiniFamily pic.twitter.com/BUyfsXacze

— Gresini Racing (@GresiniRacing) October 12, 2023
Gresini wins. The brilliant Mat Oxley joked last week that Fausto Gresini would be beaming from heaven, bragging that his team just signed one of the greatest riders in history. Nadia Padovani now has the Marquez brothers as his riders and 10 World Championships between them. That's an incredible feather in the cap for a team that's been eating well for a couple of years now.
And the sport wins. It just got its 2024 title hook no matter how 2023 plays out. There's excitement and buzz in a sport that just hasn't had it despite a genuinely brilliant three-way Ducati title fight this year. In a sport that's struggled to handle the aero/ride-height device era and life after Rossi, the biggest star the sport has left is back on a competitive bike and relevant again. I can't wait to see how he adapts to what will still be a challenge, but one that almost every major pundit is relishing and immediately thinking he'll be a title threat again. That's a massive dub in a series that – If I'm being frank, needs a shot in the arm.
The last player in the Alien era has moved on from the house that made him great, but also, shoved him back out on the street. Marquez's Next Chapter will be fascinating. And I can't wait to see how he adapts to a sport that's changed around him.
The Flashpoint
2023's title fight has had a couple of flashpoints already. Pecco Bagnaia's dominance in the mid-season had him wrestle control of a Championship that at one point, he led by 66 points. But it was a lead he'd also seen wither away due to circumstances. The Catalunya high-side, a crash we still don't know how it came to be, led to damage limitation in Misano and a now surprising crash in India. Alongside it, the rise of Jorge Martin from occasional shock to genuine contender has emerged, challenging his trademark incredible speed with a new sense of control. Dominating Motegi only weeks after being a bowling ball in Austria was a sign the dynamics in the title fight had shifted. It was a feeling that remained when he won the Sprint from a struggling Bagnaia, who had to start from 13th after missing Q2.
So of course, Bagnaia won from 13th on Sunday and Jorge Martin crashed from the lead when it mattered most. Chalk up another flashpoint in a title fight that just took another twist.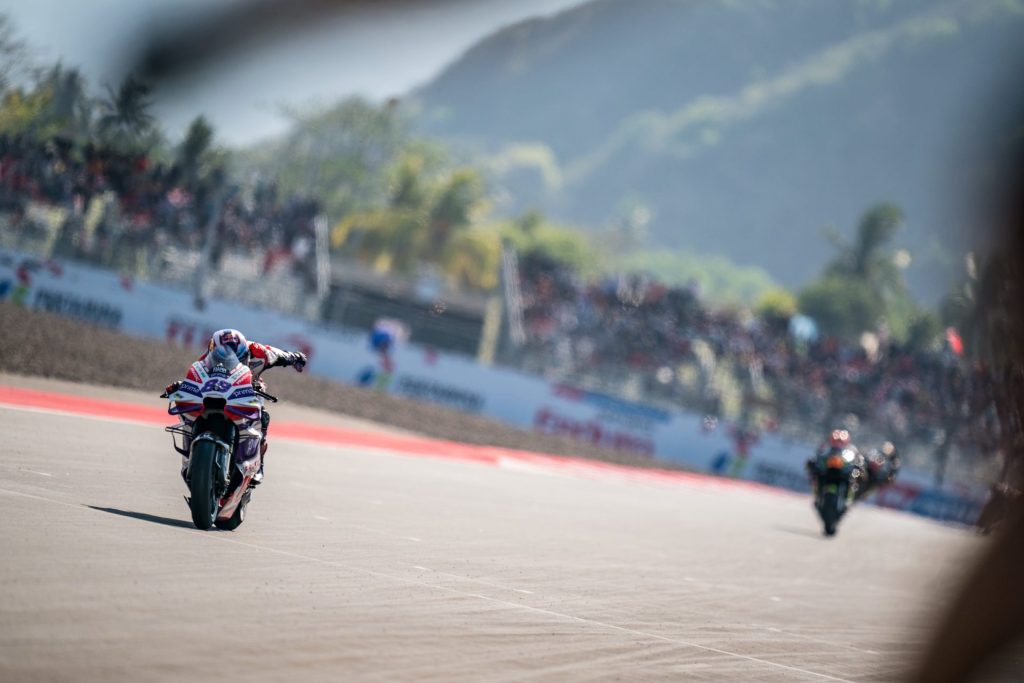 Martin did everything right. An incredible start, one of the best holeshots in MotoGP history to take the lead and dominate like he has done so many times before. Early on he set three fastest laps in a row to break the following Maverick Vinales and led by a second and a half, a gap Martin pushed to nearly three by the time he hit the crash. According to the Spaniard himself, he lost his concentration, picked up some dirt on Turn 10, and when he flipped for Turn 11, the lack of grip caught him out on a dirty front tyre and… well, you know the rest.
"It's been 14 races without a mistake. It's just statistics. It was coming sooner or later and finally, it was here. So, the races still remaining I feel confident to fight for victory."
I don't know what to make of Martin's comment in his debrief after the race. Is it a sign of newfound confidence that he's shrugged off a crash, even when it's become a typical part of his make-up as a rider? Or a flippant remark that fails to understand just what this meant?
Martin had just taken the Championship lead for the first time in his career after winning the Sprint. If he brings home what seemed like a race where he'd done the hard part before losing his concentration and making a critical mistake, he leaves with at worst, a 12-point lead. And with Francesco Bagnaia winning in Indonesia and keeping his nerve, Martin now leaves Indonesia down 18. I reckon that was a 30-point swing. You cannot afford to give that up down the stretch of a title fight YOU now control. If Jorge Martin wants this title, he can't do that again, or else he'll likely be punished.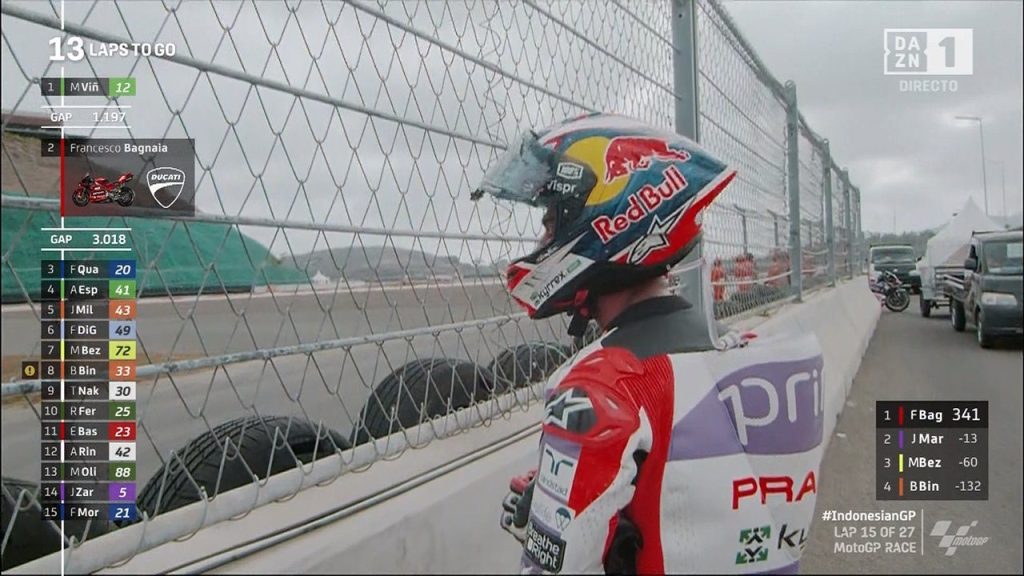 I can see why some of his fans think Francesco Bagania doesn't get the credit he deserves. A month ago, he was run over on a motorcycle and now he's just won a MotoGP race from Row 5, the first person to it since 2006. In a race where so many of the usual names all made critical mistakes (Marquez, Binder, Mir, Zarco, Martin, Aprilia's nonsense which I'll get to), Bagania held his nerve and held off a quick late charge from Maverick and Fabio Quartararo(?!), to punish Martin's career and retake control of the title fight. He's brilliant, and if there was any doubt as to the man's bottle since Catalunya, the man is more than ready to defend his crown.
We have five more races in six weeks to decide it all. And we're far from done yet.
The Lightning Round
Aprilia's making late-season errors again. They clearly had a very fast machine as it often excels on low-grip tracks (And Mandalika, which is barely raced on, certainly qualifies), but slapping Soft tyres on three of their bikes (Which Michelin was recommending riders DO NOT USE), and throwing away most of their weekend besides Maverick Vinales, was beyond silly.
If you weren't moved by Fabio Di Giannatonio's fourth-place finish, then I'm not sure MotoGP is for you. He was devastated to hear the Marc Marquez news confirmed that he'd be out of a job at the end of the season, and his tears to join Parc Ferme as the races' top independent was emotional and heartbreaking. After the race, he said that it was proof that he just needed more time to prove how good he was. An emotional career day for the young Italian, and well deserved.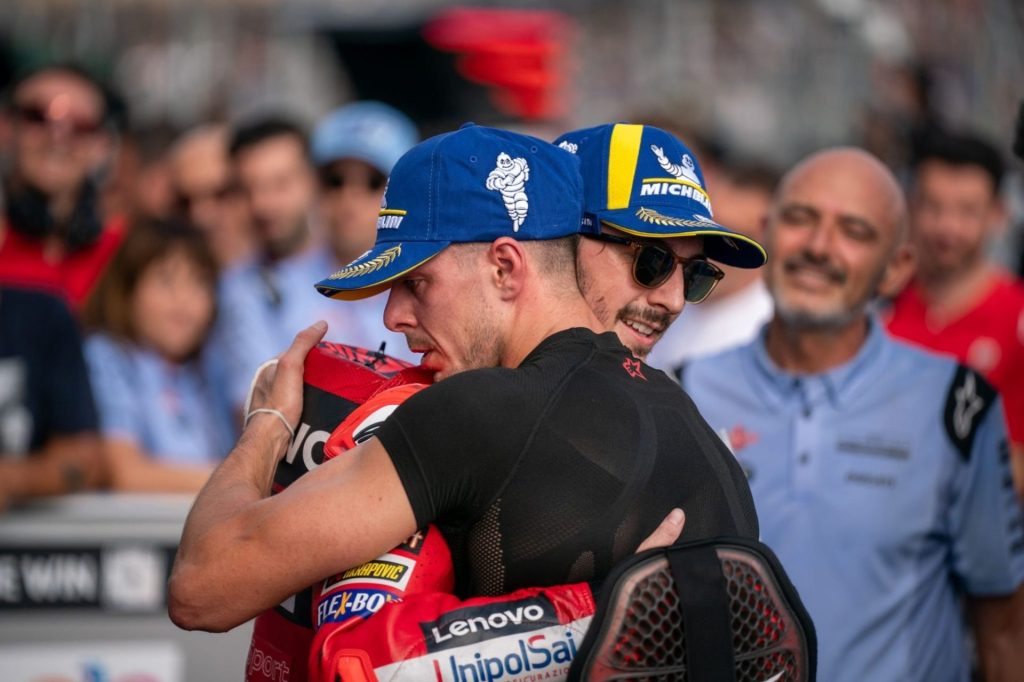 Speaking of which, Marco Bezzecchi broke his collarbone in a training injury at the VR46 Ranch last week. It was only Monday when he had surgery on it, but he got it fixed, flew to Mandalika and finished 5th to keep his slim title hopes alive. I try hard to not be so glorifying of the riding through-injury belief that's a staple of bike racing, but it's hard not to be astonished at his resilience. He won't be flying to Australia sober, trust me.
Shoutout to Fabio Quartararo for another podium finish. Turns out Michelin bringing a stiffer carcass to the hard tyres this weekend mitigated a lot of Ducati's strengths and enabled him to make a late run for the win. Say what you will about Japan's struggles, the man who's making the most of his bad hand is unquestionably Fabio. Which makes his frustrations all the more understandable.
Another ramification of the Marquez to Gresini move – What does this mean for riders in the reshuffle? There's a strong chance that Johann Zarco moved to Honda because he knew there was a chance that Marquez would leave, making him a shoo-in for a Repsol Honda promotion and the factory bag it comes with, Lucio be damned at LCR. But now it's been confirmed that Honda has been courting Miguel Oliveira as a potential Marquez replacement and I don't think it's gone down well at RNF.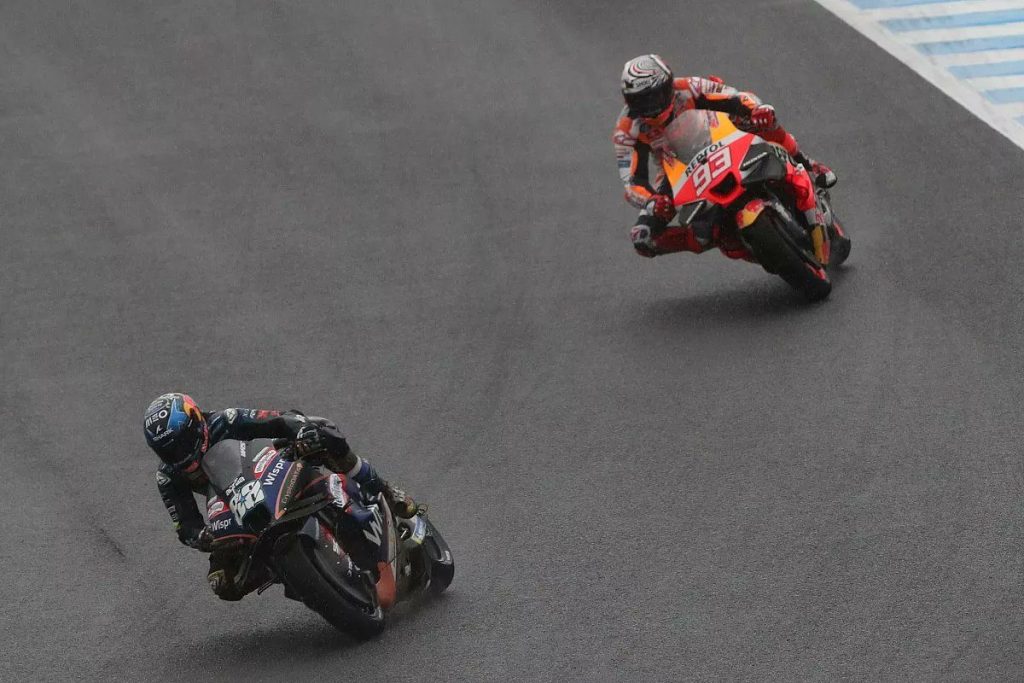 Editor's Note: The original version of this blog had a comment from me saying that team manager Wilco referred to Miguel Oliveira as "A Girl" and how that could be a horrible look given the back-and-forth news and the rumours that Miggy may or may not have an escape clause in his contract. I've had clarification since that Wilco didn't refer to Miggy as that and I just wanted to clear that up on my end too. That's my error and no-one else's, my bad.
Yet more confusing MotoGP stewarding. Aleix Espargaro crashes and collects another rider, a clear penalty in the eyes of Freddie Spencer's newfound precedent on racing incidents, but gets away with it… only for Brad Binder to get a Long Lap penalty for twitching Luca Marini into oblivion, and then NOT getting a Double Long Lap for a similar offence on Oliveira, riding through him. Amazingly, it wasn't even the biggest stewarding balls-up of the night if you watched the final hour of IMSA's Petit Le Mans. Yikes.
PS: This piece is long enough as is, but more on the Riders' Union next week…
And finally, Johann Zarco crashed partially because his ride height device was stuck. PLEASE. BAN THEM FOR THE LOVE OF CHRIS-
Dre's Race Rating: 7 (Good) – This was a fun race of attrition. The diversity of tyre choices said to me that teams and riders clearly weren't confident out there at all and that made for an intriguing race of two halves as Bagnaia got stronger on his hards, and Maverick made a play for the win as the soft runners struggled. Martin crashing was a huge moment, and with only 14 riders making the flag, it led to some minor chaos. And sometimes that's fun. See you on Philip Island.