"If an IndyCar classic falls from the sky and no-one sees it, did it happen?"
Hey gang, Dre here for the final round of Race Reviews from last week's incredible weekend of racing. Sorry if you're an IndyCar fan and you had to wait a little bit, I hope it was worth it. But I'll tell you what was worth it – IndyCar's PPG 375 in Texas. It had been a long time coming, but seven years after one of the great IndyCar oval races ever, we got another classic in Texas.
I'm going to do something I don't normally do here. I'm going to give you my Review score first. It's kind of an obvious one in theory, but you'll see why in a minute.
Dre's Race Rating: 10/10 (Masterpiece) – This is a marquee moment. The first 10 I've given since the series had my name on the front. And yes, it's absolutely a 10. This is an all-time classic and incredible racing. Shades of 2016's race with Graham Rahal, James Hinchcliffe, Tony Kaanan and Simon Pagenaud making a business decision. An absolutely incredible race and it'll take some beating for overall Race of the Year.
We had Josef Newgarden and Pato O'Ward lead 216 out of 250 laps as they went back and forth, lap after lap, high side, low side, sometimes three wide down the main straight. This was Goku vs Vegeta all the way through. And then Alex Palou enters like Frieza with older tyres and is trading punches of his own. He didn't even KNOW he had a tyre disadvantage. (Seriously, Alex Palou is a goddamn magician, how does he keep doing this?!)
And right behind them you had David Malukas, who's still driving like Jimmie Johnson owes him money. Romain Grosjean, who while crashing out to end the race early, proved he's absolutely here to rub shoulders with the big guns on Super Speedways and is unafraid of filling out the last hole in his game. And Scott McLaughlin, who was nowhere all weekend and still found a way to get in the mix. Quality all through the Top 7 or so.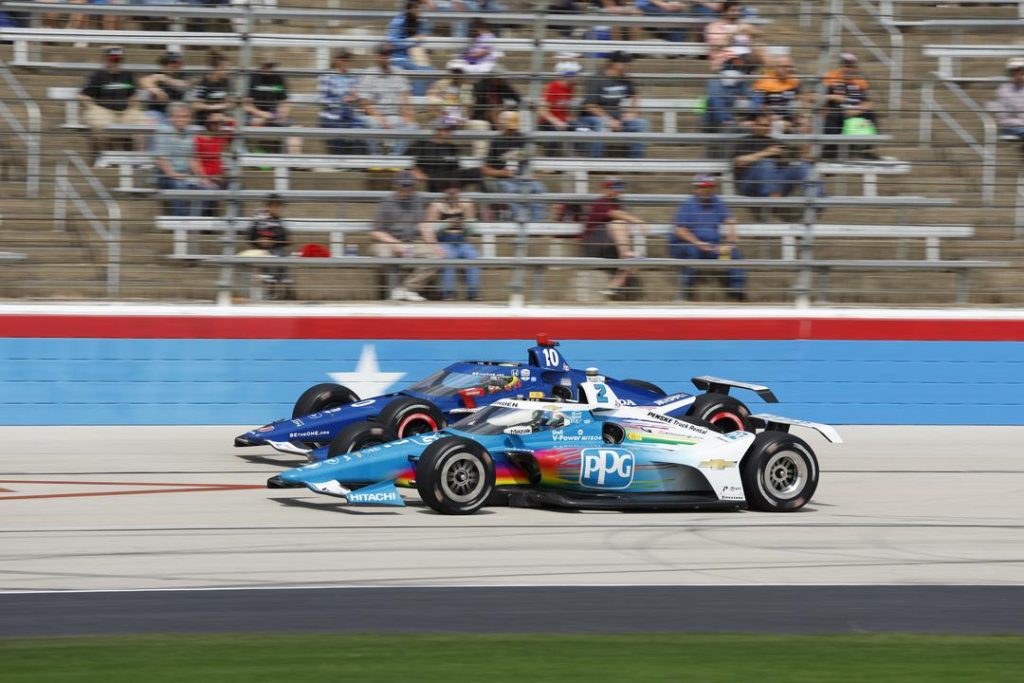 We even had alternate strategies come into play, with there not being enough yellow to make it a 3-stop race and it ended up a 5-stopper, including Pato O'Ward throwing caution to the wind and nearly lapping the entire field… except for his oval nemesis, Josef Newgarden. Pato O'Ward has been a plenum fire and a car length shy of back-to-back wins to start the year. Ouch.
My words here cannot do Texas enough justice. Go out of your way to watch it, IndyCar has a 30-minute highlight reel version on its YouTube account right now. But I have to get some more thoughts off my chest, because the greatness of this race played on my mind compared to… everything else.
The Asterisk
Watching this felt like when I watched Formula E in Cape Town, earlier this season. If I was reviewing Formula E races in-depth like I do other series here, it probably would have been at least a 9 on the same scale. Incredible race with an incredible final lap pass for the win from Antonio Felix Da Costa. But it was the same weekend that was tainted with Mahindra and Seat Cupra pulling out of the weekend due to safety concerns with their rear suspension units. Add in Sam Bird and Edo Mortara's horrible near-disaster crash and… suspect marshalling and we had a 17-car race that was just as noticeable as the race being incredible.
Texas gave me similar vibes once it was all said and done with the little things laced around the weekend. Going into it, it went public that Pato O'Ward had cut a deal with the track – Anyone who bought merchandise the week leading up, got free tickets to the race. He also had a $400 deal where you could get a meet and greet, paddock access, a clubhouse and all of that. According to the man himself, Pato comped 500-600 tickets. Lowballing it and saying that's $50 a ticket on average gets you to 25-30 thousand dollars. 
Great for Pato, he's a clever man. It's a Texas race, close to the Mexican border and if there's one thing I've learnt with Checo in F1, it's that Mexico fans are loyal mothertruckers. This is a compliment, you don't go an F1 weekend without seeing a pocket of Mexican fans. Short trip over, boom, they all roll out for #5. But to me, that's a cry for help. Drivers' shouldn't have to be the ones dipping into their own pocket to try and get people through the door. That's the promoter's job.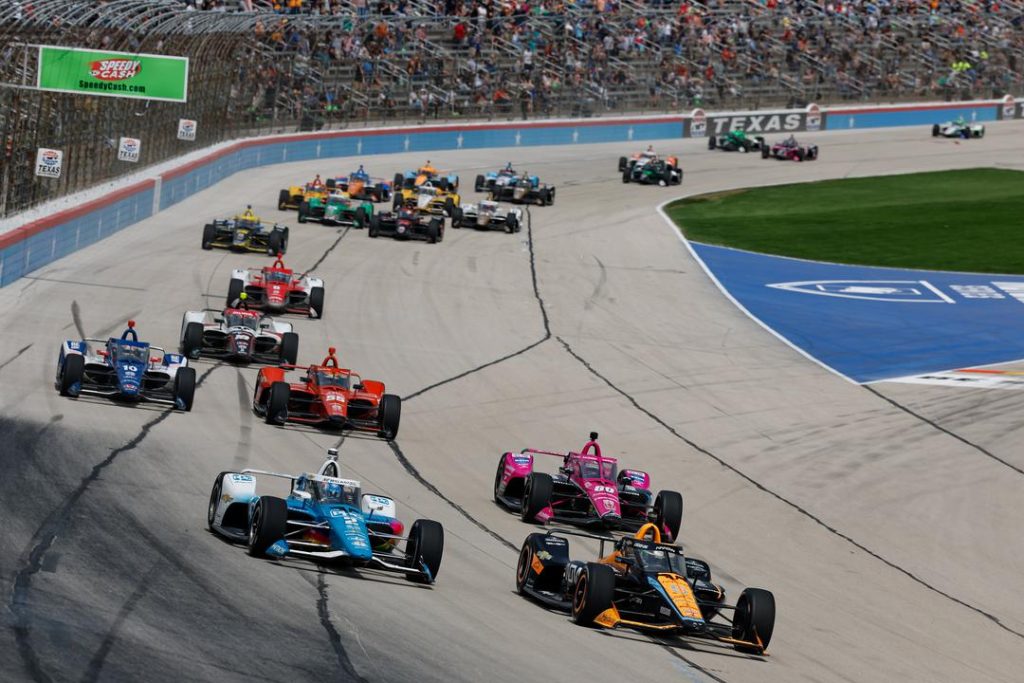 But there was no getting around it, a lot of those stands were half full. Maybe the fans in the area were fed up with the PJ1 tarmac and the relative snoozefests we've gotten in recent years. Maybe it was a hangover from the series' relative lack of promotional effort. Doesn't help when people like Kate are pointing out things like not having a Merch table after you enter the gates. *facepalm*
It's no longer an open secret the series is finally pumping some more money into marketing after many were critical of the sheer lack of it. We here at M101 jokingly gave them the Participation trophy award for just… being there. We also have a new documentary on The CW, a minnow TV network in the US called "100 Days To Indy" starting soon. Because if you're a series that's struggling for new fans, just create your own DTS-clone and hope for the best?
The TV ratings were down too, 830K compared to 950K last year. IndyCar outside of the 500 is now drawing half of what Sail GP does. The sailing breakaway series and the last refuge of Sir Ben Ainslie. If you don't know who he is, don't worry, that's the same for most people.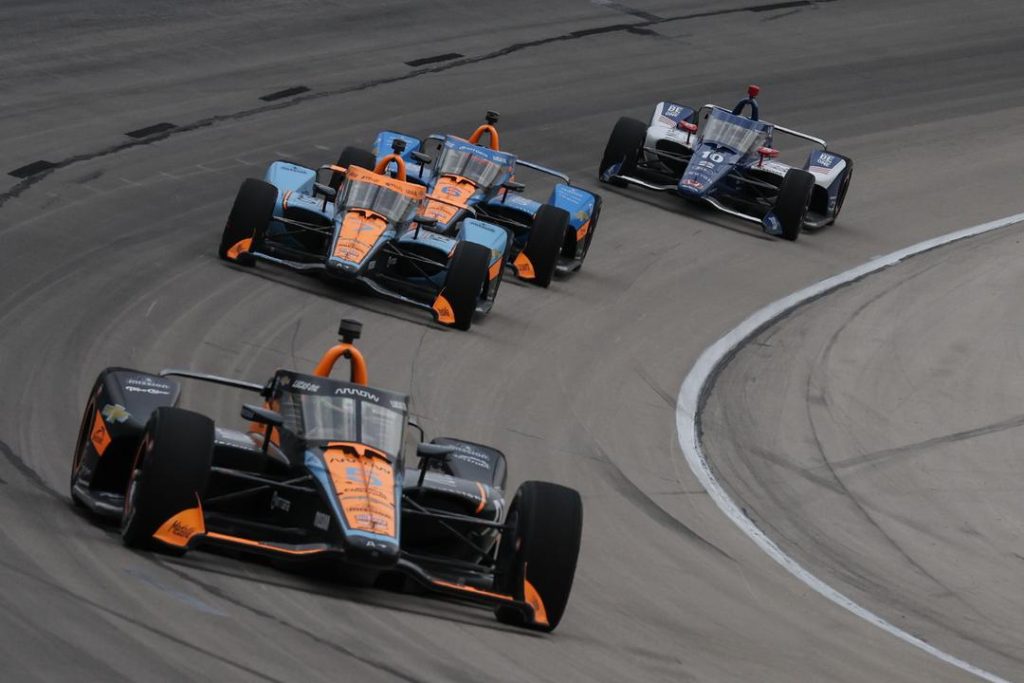 If there's one thing I've noticed since becoming a full-time IndyCar viewer in 2015, it's that its fans love to punch up at F1. It's an easy, understandable target. Whenever my mates at The Race start up cross-series polls, the same IndyCar names pipe up and scream that if you voted F1, then you only watched F1… Because if there's one thing that'll make you wanna change channels, it's someone else aggressively yelling at you and judging you, telling them to please like their dumb series.
I get why. IndyCar's racing product is better. Has been since I started watching both series. But that really doesn't mean much if no-one's going out of their way to watch you. I get it, I'm a filthy Brit, thousands of miles away and IndyCar really doesn't give much of a shit about their International audience given how domesticated it is. I've long made my peace with that. But I can't deny that the series feels stagnant. Spinning its wheels in the hope that a new wave of fans just falls on their lap.
All this is in spite of an incredible roster of talent, a boom of youth talent and the best single-seater racing in the world right now. Word of mouth alone from pokey pseudo-journalists like me making podcasts that a few hundred people listen to isn't going to grow this thing. Neither is well produced video-blog content like Bus Bros, headed by Josef Newgarden, the all-round star I still feel the series dropped the ball with half a decade ago. As fun as it is, 13,000 views on YouTube isn't getting people through the door.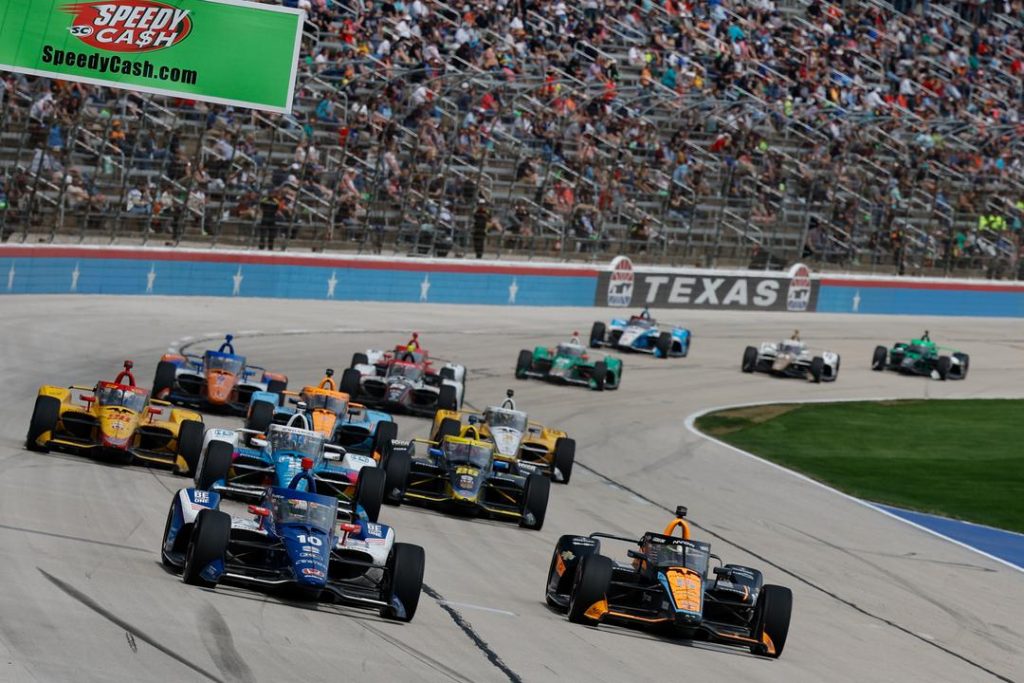 I love IndyCar. It can be better than just being Motorsport's dirty little secret outside of the month of May. I just hope it can hire the right people around the product to fully realise its potential.
The Lightning Round
How the heck did Townsend Bell and especially James Hinchcliffe (Who was still an active racer 18 months ago) get the Kyle Kirkwood pitlane crash so badly wrong? At best, it's ignorance, at worst, the cynic in me fears it was another attempt to absolve his best mate and Podcast partner Alex Rossi, who he staunchly defended during Andretti's meltdown last year in Mid-Ohio.
I stand by what I said at the time, if you can't be critical of your friend on the air (And he didn't have to be even if he knew the rule, it's not Rossi's fault his crew didn't release him safely), then you might have to make a call between the Podcast and your role as a broadcaster. Glad NBC's crew apologised to Kirkwood, who apparently got nasty messages for an incident that wasn't his fault.