Okay, this is getting ridiculous. Seriously, seriously ridiculous. It's one thing when Max Verstappen keeps clocking up victories. F1 is fundamentally an engineering competition first, so when someone wins, they tend to stay winning for a while. The novelty in that largely goes away quickly (Unless you unzip your pants and lay your meat on the desk as Red Bull did in Austria).
THIS? In a series that you're not supposed to win like this? It's outrageous. And Alex Palou now might have this Championship wrapped up two months early. Let's get into it.
He's Unstoppable
For a split second, it felt like Palou wasn't going to have Mid-Ohio go his way. It was a tangle with one of IndyCar's other prodigious talents – Kyle Kirkwood. It was a 50/50 incident around Mid-Ohio's one true passing spot at the end of the back straight. Kirkwood rides over the kerb trying to attack, and Palou squeezes him a bit. Kirkwood's the one who loses control and spins out. At that point, I knew Palou was going to win.
Colton Herta and Graham Rahal were burning their tyres up trying to one-up each other in the early going. Palou was so good on the Primary tyre that he was easily able to run the overcut and that was it. The only reason it was even reasonably close was for Benjamin Pedersen and I'll get to him in a minute. 
To put into perspective how ridiculous this is, the only other time I can remember anyone in IndyCar winning three in a row was Scott Dixon to open up the pandemic season in 2020. If he wins in Toronto, it'll be the first four-race winning streak in North American major open-wheel racing since Sebastian Bourdais in Champ Car in 2006. The last time someone in a unified series did it was Al Unser Jr. in 1990. You're not supposed to be dominant in this series. Palou is driving at an all-time ridiculous level at the moment.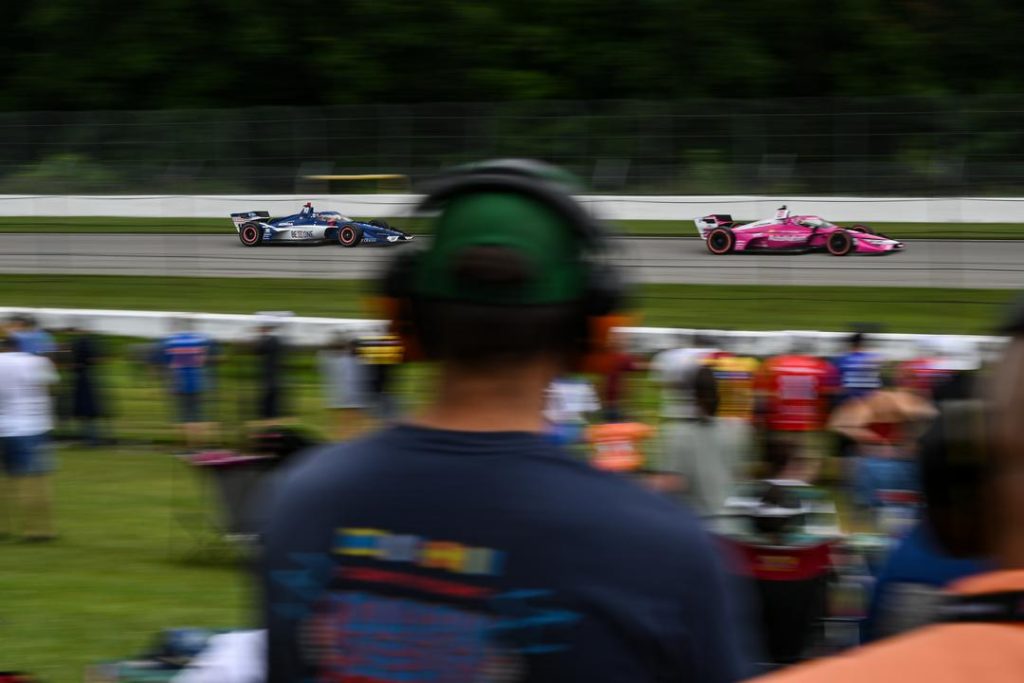 And he got some help too. Pato O'Ward had an outstanding comeback on a 3-stopper to go from 25th to 8th, a reminder of his class, but the damage was done in qualifying when he spun out and caused a red flag. Marcus Ericsson, the most consistent high-floor guy in the series, understeered into Felix Rosenqvist 20 seconds into the race and took himself out by breaking his suspension. And with Dixon the only true contender in range on the day, Palou now has a 110-point lead and we're barely halfway. He's got two weekends in hand and he has no consistent second man to challenge him with the chasing pack tripping over themselves. It's going to take a miracle for him to be caught from here. 
It's going to be fascinating to see how the perception of IndyCar might change this year, given it's a series that thrives off being competitive… until it isn't. 
Blue Flags (Again)
The biggest threat to Palou in Mid-Ohio? Benjamin Pedersen. No, I'm serious. The AJ Foyt driver who was fighting to stay on the lead lap, tried every defensive trick in the book to try and stay on the lead lap when Alex was on the brink of passing him. It led to frustration coming from the Spaniard and burning half his eight-second advantage while being held up. 
Now in Pedersen's defence, this is the perfect storm of messy scenarios. Mid-Ohio is not conducive to passing. At all. In IndyCar with no waive around or help for runners a lap down, if you're a lap down, your race is effectively done, so you're going to defend that right like your life depends on it, especially when Blue Flags are advisory in IndyCar, not mandatory like in F1.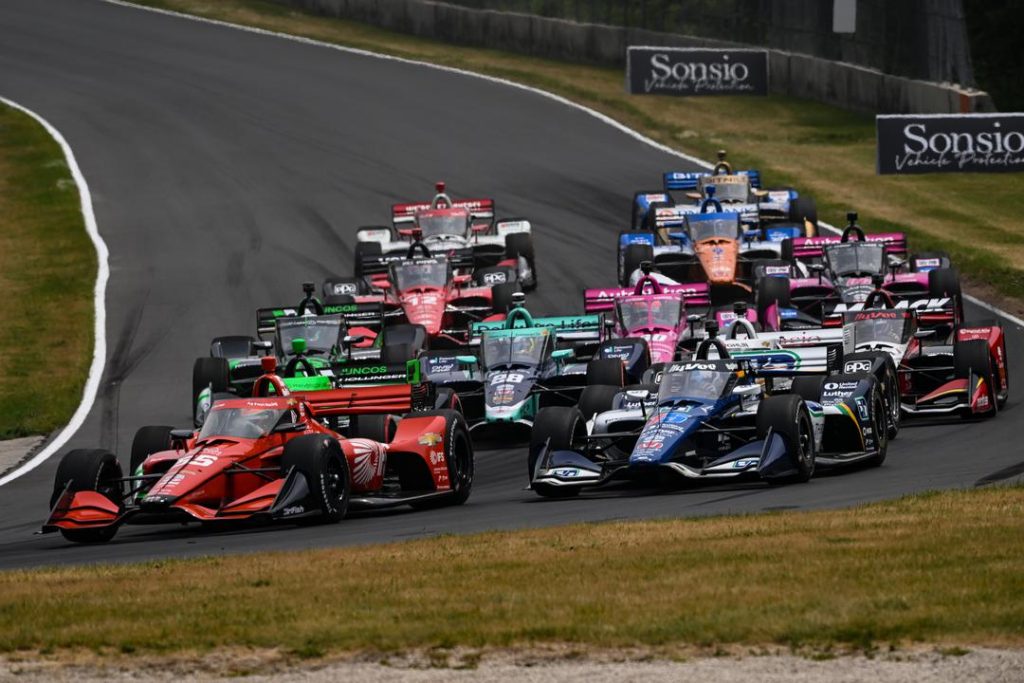 However, what seems to have pissed off so many people was Pedersen defending hard against other drivers lower down the order once it was their turn to pass a now-lapped Pedersen. Don't see what you gain in doing that, personally. Pato O'Ward, Scott McLaughlin, Will Power and David Malukas all complained on the radio or in post-race interviews.
How do I know this? Because the series' Twitter decided to put together a thread dogpiling the dude. Now I got complaints of tone-policing when I called out NBC's antagonistic F1-baiting tweets, but in a series that does everything to promote how good its drivers are given the very nature of the spec series IndyCar is, I don't know what you gain in trying to dogpile Pedersen on main like that. Reminder, for all his shortcomings, he was still the Indy 500 Rookie of the Year. Very odd behaviour. 
A little bit of chatter at @Mid_Ohio.#INDYCAR // #Honda200 pic.twitter.com/CbuRwHjqDC

— NTT INDYCAR SERIES (@IndyCar) July 2, 2023
Now I know you read me for punchy opinions, so here's what I think about Will Power's constant pushing for F1-style blue flags…
…I don't have a strong opinion on this one.
I generally think that a waive-around rule like F1 would be cool for IndyCar, to get more people on the lead lap, but I don't have a huge problem with Pedersen's Palou-specific defending to stay on the lead lap either. I get the annoyance of elite drivers not wanting to lose time, but that's part of that driver quality argument that makes the series what it is. So I say, let 'em cook. 
Lil' Dave Departs
"We're very much talking with other teams, and there's plenty of offers from people who still want me, and it's looking very good for next year, but the trajectory as of now looks like I'm not going to be with (Dale Coyne Racing) next year. I'll be somewhere else."
I love David Malukas. Man rolled up in Mid-Ohio, said he's leaving Dale Coyne Racing at the end of the season, basically said the vibes were off, and then finished sixth in his best finish since Texas.
Can't say I'm surprised though. Malukas showed a LOT of upside early doors as a rookie but hasn't kicked on this season at all. 19th in the standings, and hadn't seen the Top 20 in a race since Barber. It's obvious he's still a little raw, but the upside on him is also abundantly clear to me. Man needs the resources of a bigger team.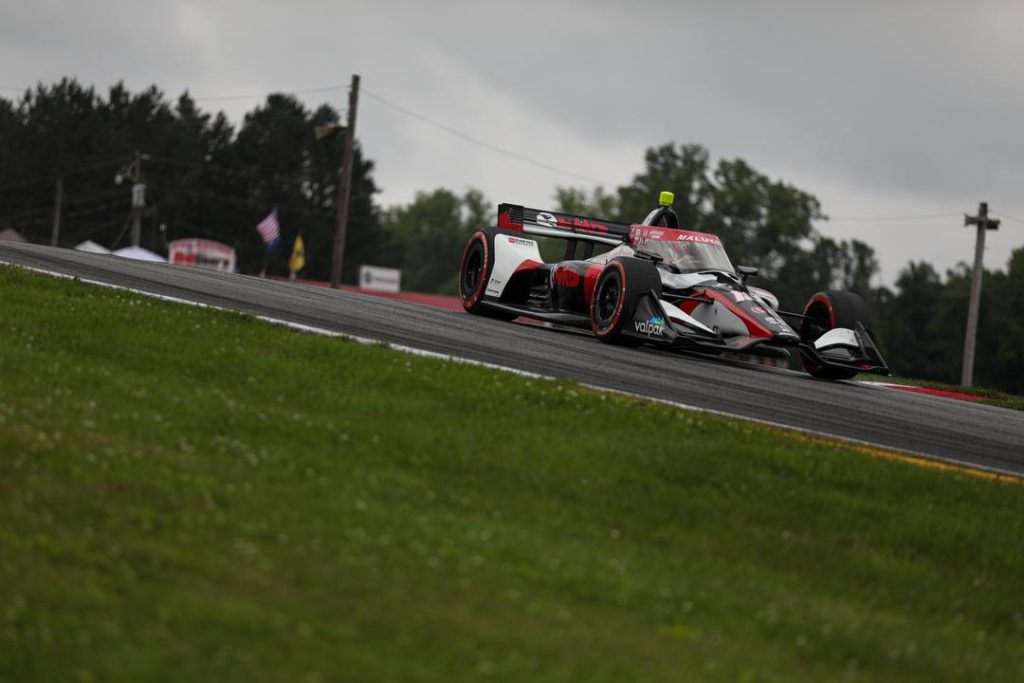 Marshall Pruett reported today that Andretti is confirmed to be interested in his services, and I think that's an ideal fit. Andretti has been erratic and at times sloppy, but they've genuinely been fast all season, up there with Chip Ganassi and McLaren as the two fastest teams this season for me. And let's be honest – he's better for the #29 than Devlin DeFrancesco has been since his debut. Malukas is fast, has genuine oval speed (Something a lot of the other younger prospects in IndyCar don't have), and on a personal level, he gets it from a marketing and personality standpoint. Could be a star in the right environment. All for him making a move elsewhere.
The Lightning Round
One more time – Christian Lundgaard is so, SO good. And genuinely glad that Graham Rahal had as impressive a weekend as he's had in years, even if his pit crew let him down. There is some hope in the Rahal Letterman Lanigan camp. Must have been that win at the Glen last week.
I will keep beating this drum – Josef Newgarden's not been good enough around Road and Street courses this year and Penske is in a weird funk. His average finish around those two disciplines this year for Josef? 10.2. Ouch. 
Romain Grosjean hasn't finished in the Top 10 of an IndyCar race since his Push-To-Pass failure in Barber. Rumours are Michael Andretti withdrew a contract extension heading into May. The man might be in serious trouble by the end of the season if this keeps up.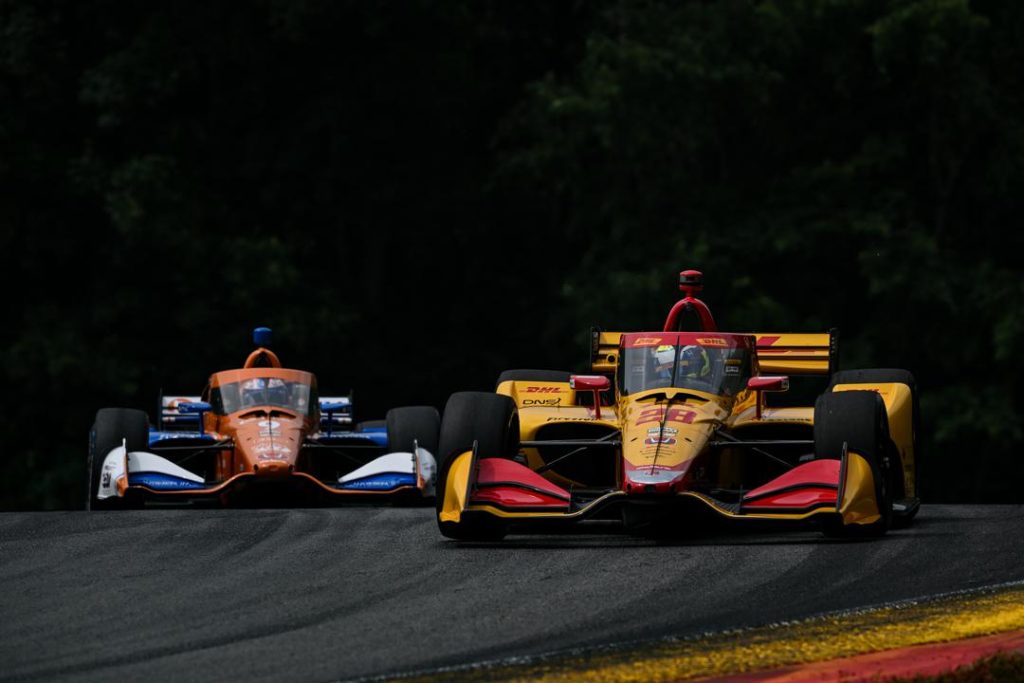 …Time to get Tom Blomqvist in an IndyCar, Meyer Shank. This line-up is toast. (Get well soon Simon Pagenaud)
Benjamin Pedersen was so out of pocket defending when he was a lap down, it actually caused Townsend Bell to agree with James Hinchcliffe on something.
Alex Palou to AlphaTauri to replace Nyck De Vries, who says no?
Dre's Race Rating – 5/10 (Average): Not much to really say on this one. Mid-Ohio isn't the best track for IndyCar, so it often needs something strategic to mix it up and the race ran very clean, and Palou was dominant to the point where it took a lot of the intrigue out of this one. And that's okay, they can't all be winners. See you in Toronto and find out if AP10 makes history.