He's still him. Alex Palou just can't stop winning. This is getting ridiculous. Palou's third win in the last four has now put him 74 points in front of the Astor Cup chase. We're not even halfway through the season yet and the Spaniard has nearly two race weekends in hand. The man actually met his match this weekend, but Andretti did their best Ferrari impression. Also, we have a big ol' breakdown of CGR Racing and Will Power. Let's talk about Road America.
The CGR Breakdown Part 1 – What now, Palou?
Palou's average finish in IndyCar after his third win of the season is now 3.5. THREE-POINT FIVE. This is an all-time level pace by all accounts. It's the floor of Will Power, with the upside of Josef Newgarden. Palou drove a brilliant controlled race. He could stay with Colton Herta's electric pace all race long, and when Andretti made a mistake by accidentally short-filling him, Palou pounced and didn't look back.
Directly behind him? Josef Newgarden, last year's flawless winner and finally putting together an excellent weekend on a Road Course, and Pato O'Ward, who's badly needed to steer back a season that quickly went off the rails in June. And the scary thing is, for the latter two, that just isn't good enough at the moment. Palou isn't giving anyone an inch. And when your main opposition is the man good enough to threaten but maybe not good enough to push the envelope, Palou is going to keep cashing in on you. More on him in Part 2.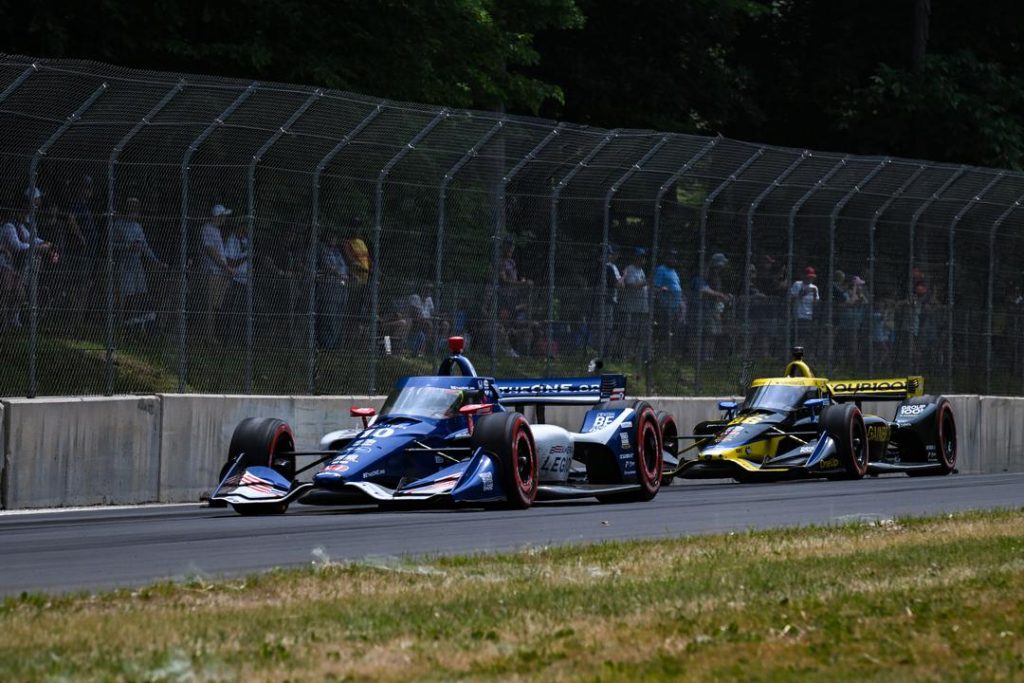 But with Palou already starting to wrap his fingers around the Astor Cup, let's look at his future. Marshall Pruett wrote his usual insightful piece on the state of the field's silly season, and rumour has it that the frostiness between Chip Ganassi and Palou is starting to thaw. It looks like there are three genuine options on the table for Palou's future. So in true Uncle Dre fashion, let's play analyst and try and talk to Palou about his options.
Option 1: Stay at Chip Ganassi Racing
They're the best team in IndyCar and have been for a few years now
They're your best shot of winning the 500
Not exactly the best working relationship… you know you did try and take your boss to court, right?
You're definitely not going to Formula 1
Option 1 is the easy option. Either you or Chip cave like a partner who's just had an argument and wants the make-up sex.
There are plenty of good reasons to do this. There's no getting around it, you're hotter than Taylor Swift tickets, you're the lead driver and future of Chip's team, which right now is the best in the series and has been for a good few years now. Said it before, and will say so again, if you want to stay, you have the potential to be the next Dario Franchitti and make the #10 car your own legacy.
It also likely gives you your best shot at the one thing missing on your resume, an Indy 500 win. Two years ago, you missed by four car lengths. Last year the Caution screwed you. And you had the fastest car this year until Rinus Veekay speared you like he was Roman Reigns. Stick around, and you'll have plenty more chances to win that 500 that's eluded you three times now.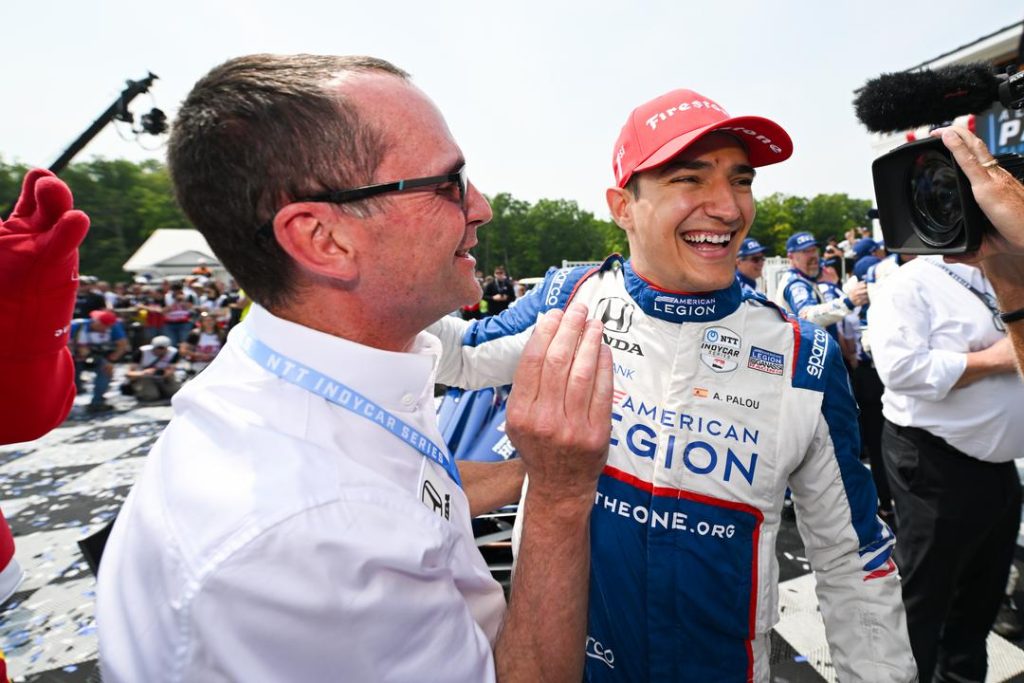 Just one problem… you may have to swallow your pride for this to work. You were preparing to go to Federal Court against your boss last year. You made everyone in your team look like goons to the point where you were being redacted from meetings. The only bargaining chips you have here, is that your form is untouchable and McLaren are thirstier than a Love Island contestant.
Also, you're 26. Nyck De Vries is the exception, not the rule. If you sign a long-term contract here, kiss F1 goodbye because it ain't happening. And we all know deep down, that's what you really want. You wouldn't have joined McLaren's development programme if you didn't.
If you want the best chance to keep winning and be the focal point of the best team in IndyCar right now, and are prepared to kiss your F1 dream goodbye for the here and now, you stay put. Or…
Option 2: Go to McLaren
Growing enterprise and pouring a lot of money into the series
…Which likely means more money for you
Outside chance of an F1 pathway
Still a pretty good chance of a 500 win
The team is still a downgrade on CGR right now
Zak Brown could be bullshitting you
Pato O'Ward is basically your shadow clone
Or, you commit to the worst-kept secret in IndyCar, and that's going to McLaren. Again, there are some pros here. They're not a million miles away from being genuine contenders (Pato O'Ward's bottle notwithstanding), they're likely expanding into four cars and moving into Andretti's old workshop and this is a team that is more than prepared to spend the cash to compete at the very highest level. There are worse wagons to hitch yourself onto here.
And well, we know why you signed the dotted line with their development deal. You DO realise Pato O'Ward's a walking case study as to why this may be a bad idea right?
Pato's just like you. Grew up obsessed with F1, and has angled his career towards trying to get in there somehow. Zak teased him by considering it if he won the title. He signed you.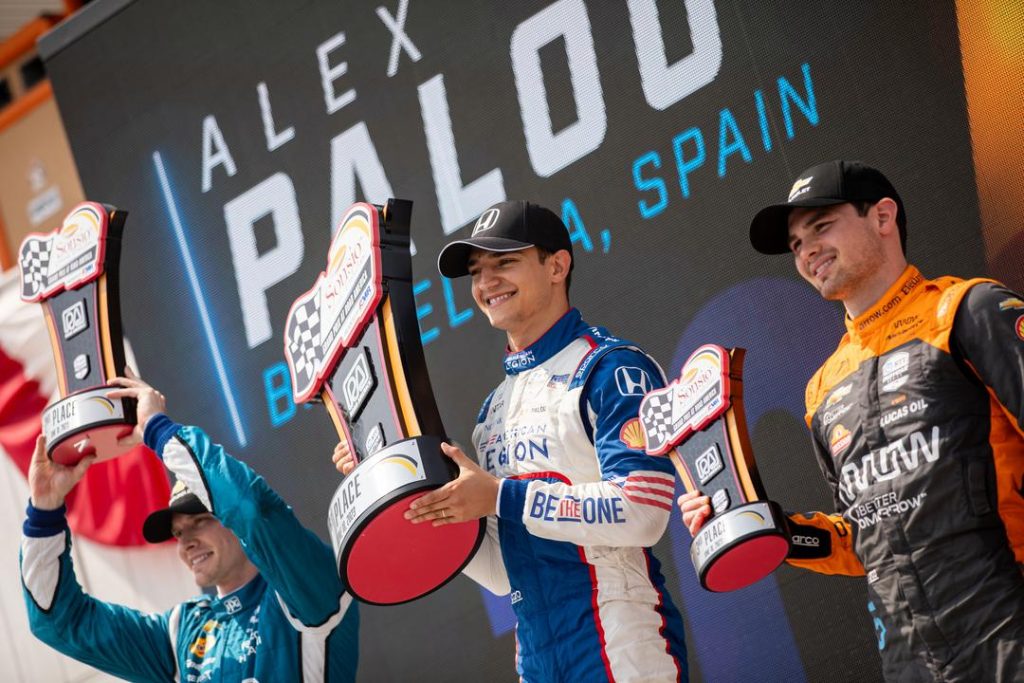 He had Colton Herta in his back garden. He had half the sports youngsters twirled around his pinky finger last year… only to sign Oscar Piastri instead. Both of them are tied down until at least 2025. Can you afford to wait that long AND hope you get in over whoever in F1 might be available? And is Zak Brown a man you can trust to keep his word? I'm not convinced.
Even ignoring the F1 aspect of it, McLaren is still definitely a downgrade. They're good at the 500… but not as good as CGR. They're building a juggernaut… but they're still not as good as CGR or Penske. Hell, even Andretti's won a race before McLaren has this year. And genuine question… Do you want to share a garage with a fellow title contender in Pato O'Ward long-term? Or if miracles happen… compete with him for an F1 seat?
There's a lot of short-term bad news here if you take this option on and I'm not sure lowering your chances to win in IndyCar is worth it right now for a long shot of an F1 driver in two and a half years' time. But there might be a third way…
Option 3: Leave The Series And Go All-In For An F1 Shot Directly
It's what you really want
AlphaTauri could be your shot to the top
Your stock has never been higher
You could easily come back if it doesn't work out
It's a longer moonshot than a Shohei Ohtani Home Run
Your talent might not matter
Not enough evidence that team bosses over there give a shit about IndyCar
Do you really want to finish 15th every week?
We've been here before. The moment Dr Marko gave Bryan Herta a ring, the family went all out to try and get Colton a Superlicense, to the point where Twitter turned into a bar fight and genuinely thought the FIA would actually change their entire policy via points earned when Indy Lights had a field back then of… *checks notes*… seven.
We all know that this is what you really want. Given you were born in '96, you probably grew up as Alonso won his World Titles, Rafael Nadal became a Superstar, the Spanish football team went on a huge tear, and Dani Pedrosa and Jorge Lorenzo battled for the column inches for MotoGP. You want a slice of that life. F1's always been the dream, not IndyCar. And that's okay. So why not go for it?
You're never going to get a better chance than this. You're in your prime, white hot, to the point where even the F1 journos are saying it makes sense to at least entertain the question. You've got Max Verstappen in your contact book after all, you were teammates at Le Mans' Virtual running. See if you can set something up if there's any doubts over Iwasa or Lawson. With AlphaTauri's Nyck De Vries struggling to get going, there could be an opening next year and Dr Marko is the one person who's proven to even think about giving IndyCar guys a shot.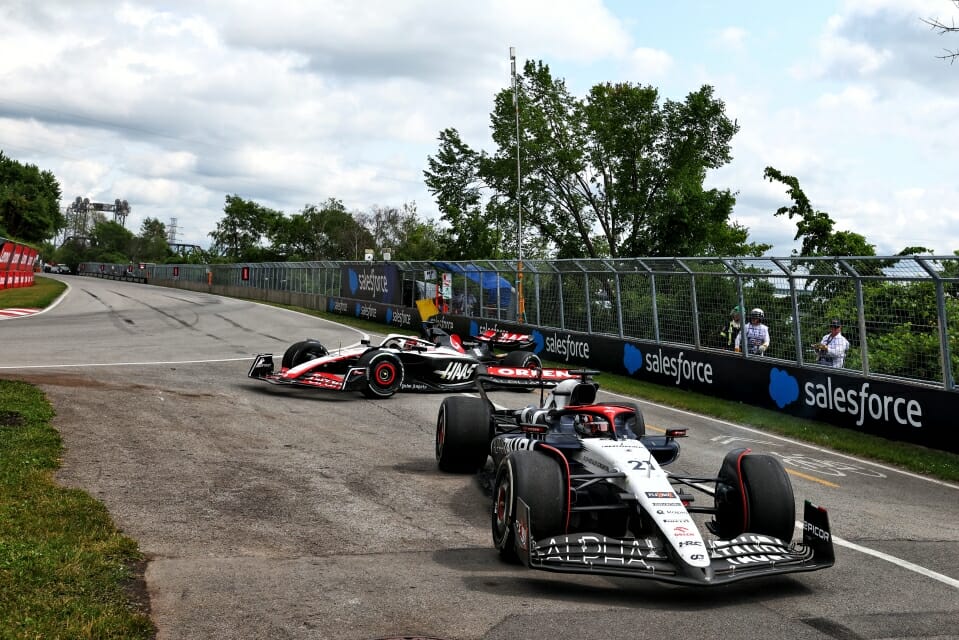 I'm going to be honest, it might be your only option. You probably don't have F1-level funding as Logan Sargeant does at Williams. Alfa Romeo has Theo Pourchaire ready to go if they decide to move on from Zhou or Bottas and that looks unlikely. No one else looks like they have itchy feet over their drivers. AlphaTauri's your best shot and if you back yourself, with Sergio Perez looking extra strugglicious there is a genuine path to the top if you can handle Yuki Tsunoda.
And hell, you're Alex Palou. Even if it doesn't work out, you can walk straight back into IndyCar and keep going for another 10 years. Much was made about Michael Andretti coming over but it was more just a blip in a still legendary career.
But I warn you, this is F1. You might be keen on it now, but does someone like you, used to getting the glory of challenging for wins every week… are you prepared to accept at least a year where you have no chance of that happening? Your teammate Marcus was shoved out of the door and has since proved he was way better than his time in F1 suggested. It happened to him, it could easily happen to you if your run in the sport is anything less than perfect. I hope you're prepared for that. 
But if this is what you truly want, I think now is your best shot where you can sell high on your stock and there's a genuine gap on the grid you can fill. But are you prepared to walk away from the best seat in IndyCar to do it?
So Alex, what's it to be?
The CGR Breakdown Part 2 – Marcus Ericsson's Future
The other part of the equation here is what does Chip do with the #8 car. Marcus Ericsson's in a pickle here. He's having a genuinely outstanding season so far. Top 10's in every race so far this season, 6th again at Road America. He's 2nd in the Championship with an average finish of 5.8. For most years in IndyCar, that's Championship-level form. But the small holes in Marcus' game leave him vulnerable. Allow me to explain.
See, Marcus, outside of the 500, just doesn't regularly show he has that extra 2% that puts him in that "Can win any race on any day" club. A Josef Newgarden, an Alex Palou, a Pato O'Ward, a Scott McLaughlin, or Colton Herta. Marcus is one of the most consistently solid drivers in the series. But that lack of upside is a concern given a lot of his victories in the series have come through either chaos (Nashville 2021), or luck (St. Pete 2023 with O'Ward plenum fire). It's harsh but the "Sneaky Swede" nickname Leigh Diffey gave him, probably wasn't as endorsing as he thinks.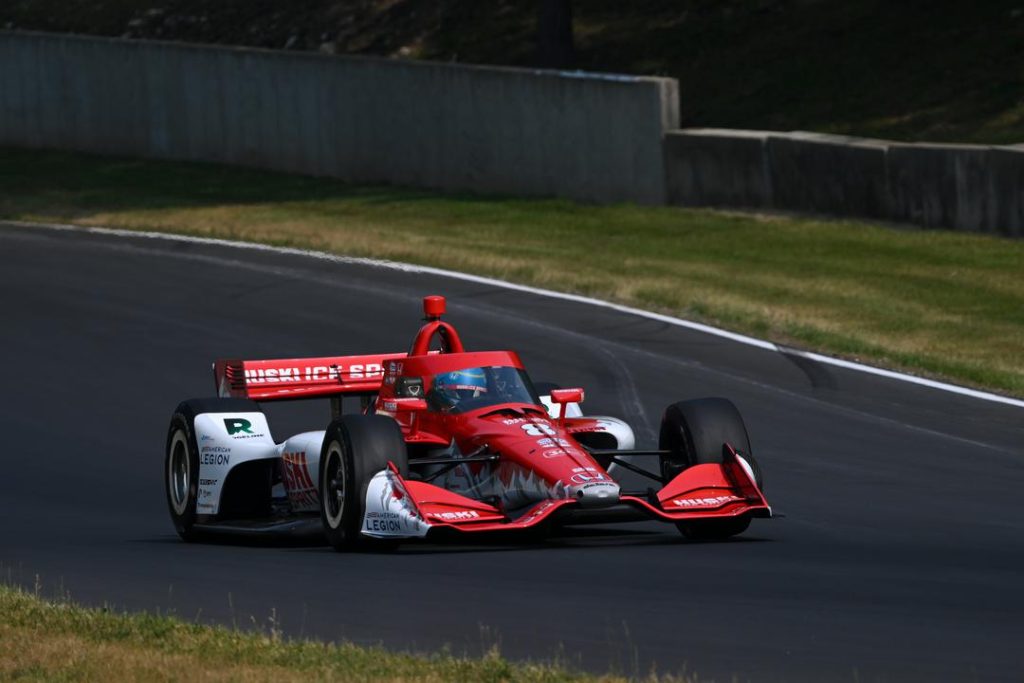 His reputation has likely already taken a knock when Palou walked into the team and won the Astor Cup as a sophomore in 2021. He's definitely clawed some of that back with a solid 2022 campaign of his own that just lost steam at the end of the year, but now, there's another threat looming that's going to make Chip ask questions.
Hello Screaming Mealer. Marcus Armstrong is starting to show his worth. He'd already spent more of the year hovering around the Top 10 as a rookie in the #11 car (His average finish is 10.6 so far this season), and was running comfortably in the Top 3 in Road America until his team boss sacrificed him to hedge their bets in case there were more cautions. If you can talk Marcus into running the Ovals in 2024 instead of Takuma Sato… how much is a "high floor" guy worth to you?
Chip might be back there thinking: "My team is so good, it doesn't matter who's in my cars." He has Dixon for as long as he wants, he might just talk Palou into staying, and Armstrong is young, talented and only likely to get better. And if it's true the big man still wants money for the #8 car while his driver disagrees, Ericsson might also have to either swallow some pride or look elsewhere.
Zak Brown was openly tapping Ericsson up last month. Him in a 4th McLaren to round off the team would be an excellent coup alongside Pato, Rossi and… likely either Palou or Rosenqvist. Get the Spaniard too and you've got the best four-person roster in IndyCar. Even if you don't, you've pretty much got every base covered.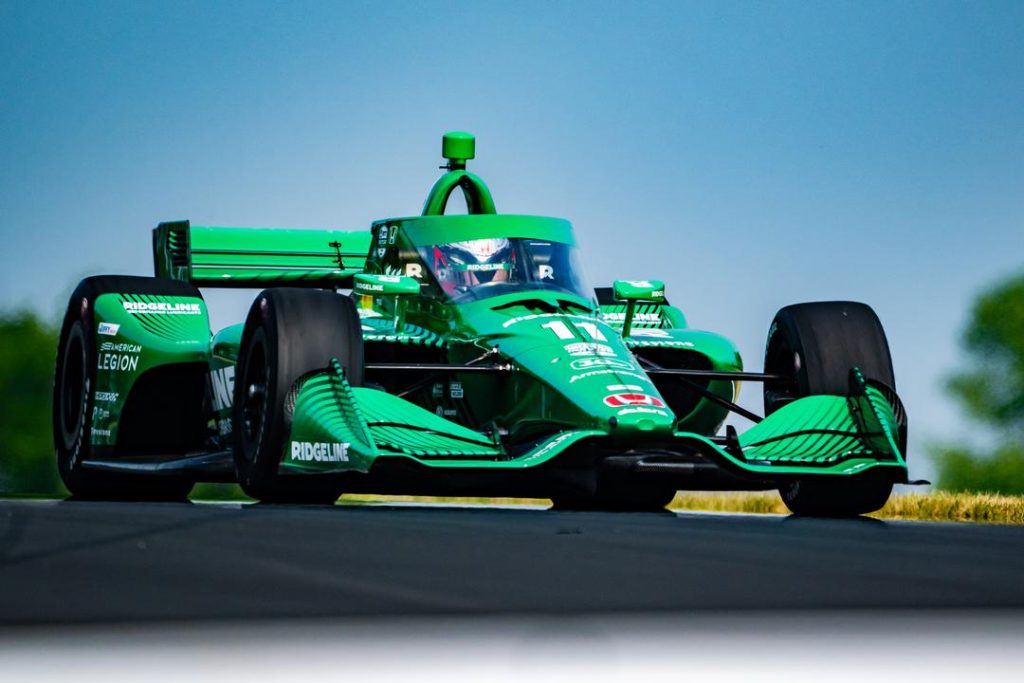 Maybe Andretti? With rumblings from Pruett that Romain Grosjean's relationship with the team is deteriorating as the French-Swiss man struggles to deal with the frustration of a promising season completely hitting the skids. And how much longer do you want Devlin to fund a car he's getting nothing out of? A four-person team of Herta, Kirkwood, Grosjean and Ericsson is formidable, and Andretti has been a lot better than their results have shown this year.
Or do you go full James Hinchcliffe and try to be the big man in a small pond? Ed Carpenter needs a floor guy badly. Rahal Letterman Lanigan Racing can do a lot better than Jack Harvey's woeful last two seasons and Christian Lundgaard is proving there's still something there for him. Not sure if anyone else can afford him if a big team wants him though.
In any case, Marcus Ericsson needs to go full Palou and try and give Chip a reason to compromise. Because of the way his team is going at the moment, he doesn't have the leverage he may think he does.
The Lightning Round
I hate to be that guy again, but the driving standards in IndyCar, combined with its stewarding are sketchy as fuck. They definitely got Pato O'Ward's incredibly stupid turning into Santinioo Ferrucci right, but Kyle Kirkwood getting dinged for an avoidable accident on a light tap on Lap 1, Turn 1 is very sketchy given what the serious regularly ignores. Josef Newgarden ran Palou two-wheels on the grass and ran Lundgaard completely off the road and wasn't punished for either of them. Glad Newgarden apologised for it but when was the last time he was clapped for avoidable contact? Seriously? I've said it for years, the hip-check being legal in the series is a bad look for a series desperate to prove their drivers are the best.
Welcome to INDYCAR. It gets tight.

Josef Newgarden with a little hip check to Christian Lundgaard!

📺 : @USANetwork and @peacock pic.twitter.com/GPKsnXk6rq

— INDYCAR on NBC (@IndyCaronNBC) June 18, 2023
Andretti's season could be summed up by Road America. Kirkwood's punishment for a small tap on Pato, spinning out off the racing line on the opening lap didn't fit the crime, and then he was caught in a sandwich in pit-road that made him miss his box. Of course, he still finished 9th because Kyle Kirkwood is fantastic. But Colton Herta missing his best chance for a win in over a year due to a botched pitstop, and Romain Grosjean over-driving to the point of oblivion to make up for a season where he's been hit with so much bad luck is rough as all hell. And Devlin's there too!
Okay, Will Power's rampage was something. He was absolutely crunched in FP2 and had a car written off by a rare trip to the dentist via Scott Dixon. (And who doesn't love a Will Power double bird and shove). He takes revenge on Dixon by taking a waste truck and parking it in front of Dixon's motorhome. Okay, genuinely funny. But man, hard not to raise an eyebrow at his sudden snap at Grosjean after the latter chopped him down the back straight in practice. For the marketing department, the best shot in the arm the series has had all year. Not sure I'd be threatening to fight the man though given how many people hate any idea of violence.
No holding back from Will Power on Romain Grosjean 👀🤬 pic.twitter.com/u30WHOeM9h

— Sky Sports F1 (@SkySportsF1) June 17, 2023
Seriously though, his Ned Flanders-esque meltdown combined with a terrible weekend on the whole just has me thinking… I just hope he's okay. If you've not seen "100 Days To Indy", this is a man who nearly lost his wife Liz earlier this year after complications from a staph infection and with her presence not being directly in the paddock, it feels like Will Power's dip in form and even shorter fuse than usual might be linked. And yes, Grosjean absolutely did chop the everloving shit out of him.
Christian Lundgaard is doing the work of the friggin' LORD in that RLL car. Give that man something, please, I beg of you.
NBC's Motorsport channel took potshots at F1 saying the real action was going to be at Road America. Then moved it to a pay cable channel in the USA that no one watches and viewership dropped 65% compared to last year. This is why I don't like the "little brother" syndrome that the series often has. Don't give it the big one about how much better your product is then make it that much harder for people to do exactly that.
Dre's Race Rating: 8/10 (Great) – I know a lot of people went ballistic over this one, mostly because of the amount of overtakes. Look, I'ma be real with you, I don't think the number of passes makes a race. I like narratives and the overall story being told. This was a very good race, one of IndyCar's better ones of the year, and some of the action was great. But the lack of a satisfying finish with Herta's disastrous final stint and some of the sketchy driving standards stop me from calling this an all-time classic. And if an 8/10 is good enough for Breath of The Wild, it's good enough for this page. See you in Mid-Ohio.