I made a Dragonball Z Abridged reference when talking about MotoGP earlier this week. Here's another one for you niche anime fans out there. Remember when Frieza goes Final Form in the Namek Saga and even God can't beat him via lightning bolt? "Ha, next time bring your A-Game!"
That's what Max Verstappen feels like. When a fucking bird lands in your brake duct and you still win comfortably… what else is left? Let's make some sense of Canada.
For Those Keeping Score
The last time we saw a Red Bull destroying the field like this was in 2013. The peak of Sebastian Vettel's powers, winning nine straight from Belgium to the end of the season. At the very peak of that run, was Singapore to the early stages of India, where Seb led 205 consecutive laps, including back-to-back Grand Slams.
Max Verstappen has now led 224 consecutive laps in F1. He was the fastest lap shy (Nearly impossible given Sergio Perez was put on new softs in a separate race), from replicating those back-to-back Grand Slams. What I've just spoken about are the now fifth and sixth longest consecutive laps-led streaks in F1 history.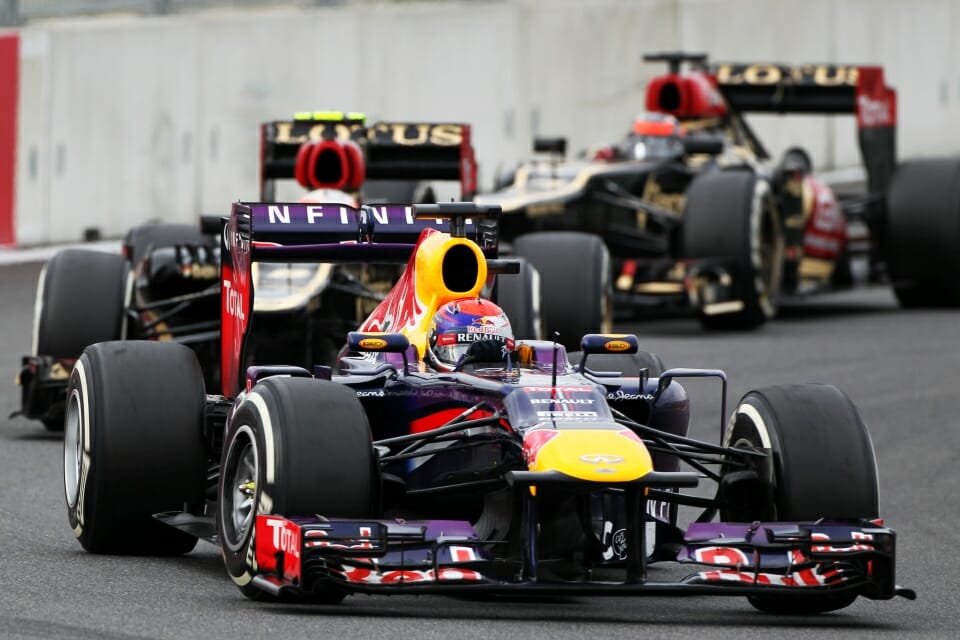 And this wasn't an easy one for Max either, he generally couldn't push on his tyres as much, the Red Bull if anything was too "light" on them. He only won by a handful of seconds but never at any point felt like he was going to lose. He run over a bird and it got caught in his brake duct for the majority of the race and he still got over the line. The Racing Gods looked at Verstappen and wanted to claim its pound of flesh, and Max, while doing his best Randy Johnson impression, turned and said: "What's a God to a non-believer?" Only Max's fastball was at 200mph rather than 102.
And just to hammer home the point – Max Verstappen has just won his 21st Grand Prix out of the last 30. This is an all-time ridiculous run of form. We've never seen anything like this where one man is in sync with an all-time great car like it. This was his 41st win, entering the Top 5 on the all-time wins list, and tying Ayrton Senna. And he's not 26 until September.
Oh, and this was Red Bull's 100th win. I grew up when this team was dressing up as Stormtroopers and Christian Horner were jumping in Monaco pools naked, and now they're one of the greatest teams in the sport's history. It's a hell of an accomplishment.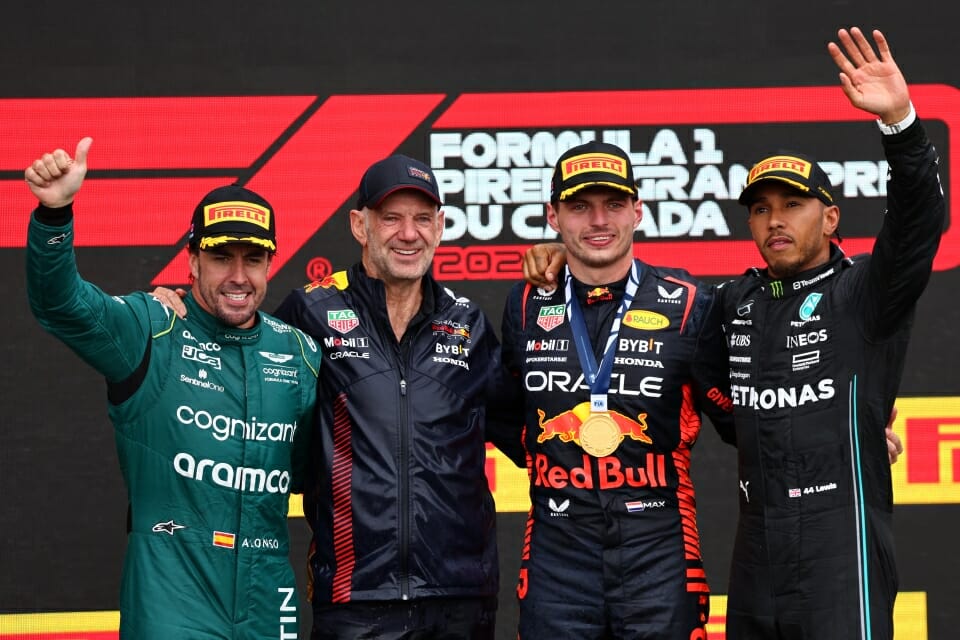 Oh, and that podium. We can be pedantic about how much credit we give to Adrian Newey for certain cars… But I make that 24 World Championships, and 376 Grand Prix wins either driven in or designed. And 200 of them belong to Newey, quite possibly the greatest technical mind in the sports' history. You'll be hard-pushed to ever see a greater podium of talent in F1 history. It's an overused term, but it's truly an iconic moment.
Alex Albon's Flower Arranging
You know, it's kinda sad that when we look at a lot of the drivers who the Red Bull system chewed up and spat out, the one guy we all wrote the redemption story for, was Pierre Gasly. It's easy to see why – He was out of Red Bull almost as fast as he got in, given very little quarter against a driver we didn't quite know was a generational talent yet.
His house was robbed. He was a childhood friend of Anthoine Hubert when he tragically passed, and he poured his heart out in The Players Tribune about all of what I've just written. So seeing him win at Monza in 2020, and even more so now in a team that isn't Red Bull-affiliated, was a natural redemption story.
If we're doing that with Gasly, and rightly so – It's time we give some flowers to Alex Albon.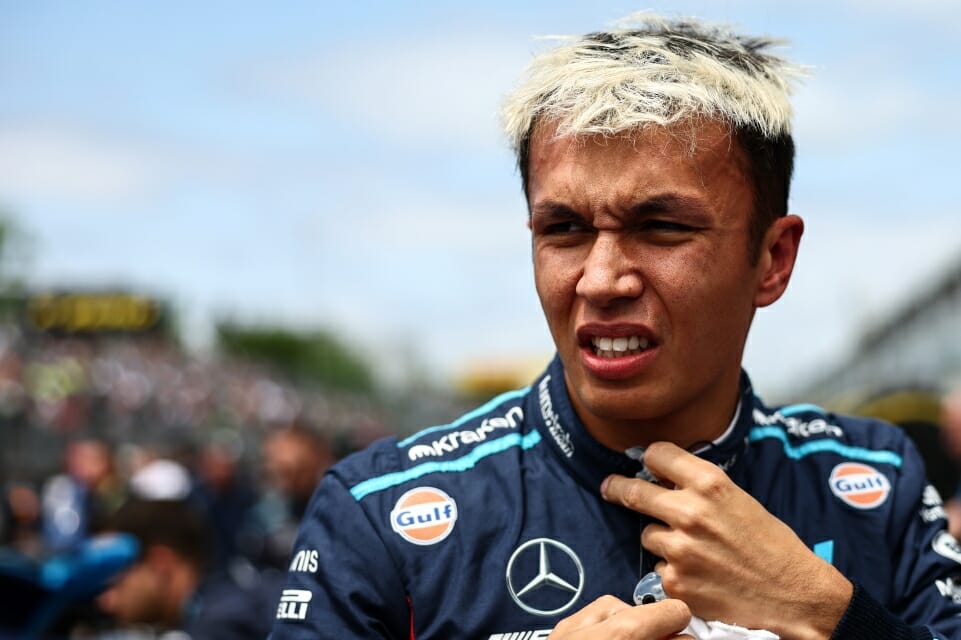 Albon was Gasly's replacement, given a once-in-a-lifetime chance to cement the most volatile seat in F1 after just 12 career starts. It was an impossible task, and Albon didn't even get the luxury of a demotion to fall back on like Gasly did. The man was out of the sport until Williams' gave him a second chance. And man has he taken it.
The greatest compliment I can pay to Albon is via the man who used to hold his seat. The man who had become the personification of everything Williams has tried to get off the bottom of the standings, and the man deemed good enough to break free and take a seat amongst F1's elite – George Russell. Albon's taken his mantle and if you didn't know any better, he hasn't missed a beat.
He's spearheaded a Williams team in desperate need of a lead driver while navigating the pitfalls of being a struggling team. Lack of money, reliance on pay drivers, the frustration of finishing 15th most weeks. And he's taken the opportunities presented with both hands. (We'll ignore Australia from earlier this season)
And Canada was his moment. Alex Albon finished 7th. It's the best dry finish Williams has had since 2017. His reputation as the tyre whisperer has preceded him. Taking advantage of Russell's Safety Car early on after the Mercs driver hit the wall, he went 59 laps on the hard tyre and kept Esteban Ocon and Lando Norris behind him – The latter who was El Fuego after making a string of ballsy overtakes trying to counter a rare unsportsmanlike conduct penalty.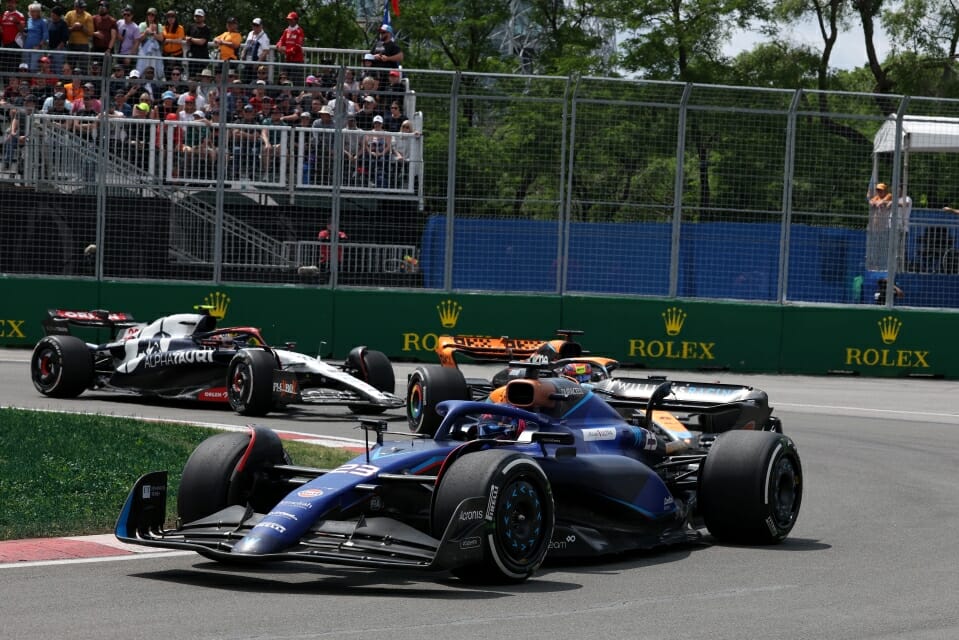 Seventh in the car that's been bottom of the Championship in four of the last five seasons. Who's team boss James Vowles, said some of Grove's facilities are 20 years out of date, like you're typing on a Laptop with Windows XP rather than the Macbook the day job has generously erm… donated to me.
Williams is now just two points shy of seventh in the Championship. Remember, the Top 10 on paper in F1 is pretty locked in – Verstappen, Hamilton vs Alonso, Russell vs The Ferraris and Lance Stroll, then the Alpines. And maybe Checo once he finds his head again. Points are going to be at a premium in the bottom half of the standings. If you're McLaren downwards, you're going to have to execute your weekend perfectly to maybe get a point or two. Albon just got six whereas Alfa Romeo (seventh overall), has nine for the year so far. This result could be worth millions of pounds next year to a team that badly needs a break and is going through a tough rebuild, the Dorliton era not counting for much since the Williams family departed.
One of the drives of 2023 so far, and when it's all said and done… it might be one of the most important. Get your flowers Albon, you belong here with the other 19 drivers.
The Lightning Round
Lance Stroll is now 80 points behind his teammate after eight races. As Aston Martin finally develops a good car, it exposed the Canadian's shortcomings as a driver. And if Lawrence is serious about building a contender, he cannot do it with his son as a second driver. If you want more thoughts on all of that, check out the feature piece I wrote for WTF1. (And if Ben [My WTF1 Editor-In-Chief] is reading this, apologies I nicked part of my script after Spain, my bad!)
Only Ferrari could make such an enormous Horlicks of Qualifying with Carlos Sainz blocking the shit out of Gasly, and Leclerc getting mixed up with his engineers on when to run slicks, and then run a perfect one-stopper with exceptional tyre wear in the race to finish fourth and fifth. Only Ferrari.
No, Lando Norris, you can't back the wagon up during a Safety Car so you can get a double stack as a team. That is the definition of unsportsmanlike conduct. Man, he was fun though.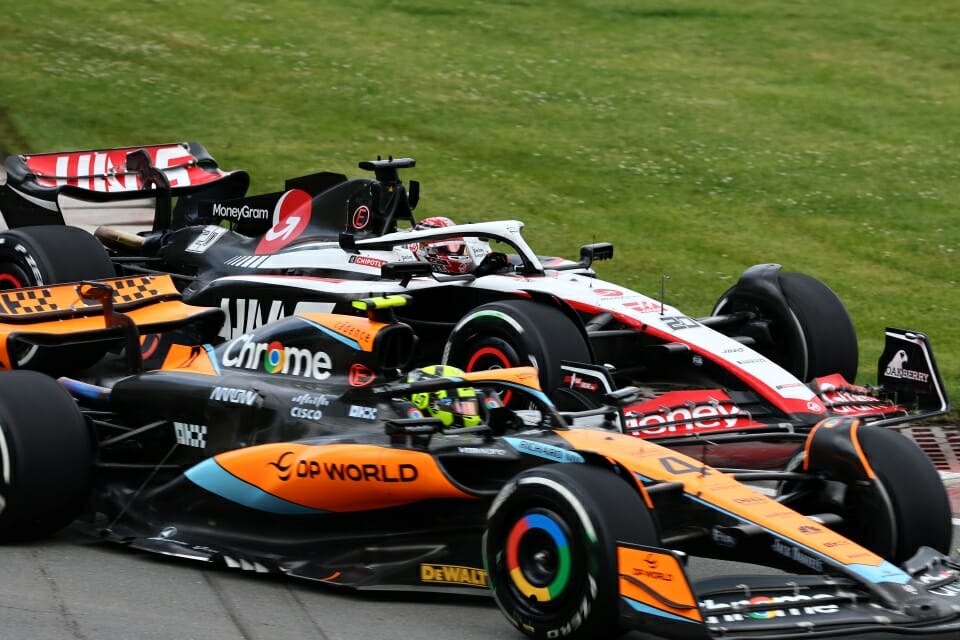 The entire sequence of Nyck De Vries failing to divebomb past Kevin Magnussen twice and failing in 15 seconds is a pretty great metaphor for his F1 career to date. Someone get Liam Lawson back over this side of the Pacific.
If you want one good thing about Lance Stroll… at least he got revenge on Valtteri Bottas after Baku 2017 eh?
Nico Hulkenberg, one of the best pound-for-pound qualifiers in the field this year, got on the front row in the rain, only to drop three places for a Red Flag delta breach, and then getting boned by the early Safety Car is PEAK Nico Hulkenberg. Someone, please get Haas some race pace.
No seriously, what the hell is up with Sergio Perez? He's missed Q3 at a 50% rate this season, and in open air he could only manage 6th? Checo needs the Summer Break to come, quickly, because man is being cooked.
Dre's Race Rating: 6.5/10 (Decent) – Yeah, this was a solid race. Seeing Alonso and Hamilton race each other in nearly equal cars was a fun back and forth, we got a good mix of strategy with one and two stoppers viable, and we got some fun late drama at the end with the Lando Norris show and dealing with the Albon queue. Hardly a classic, but it's going to be hard to get one the way the sport is at the moment. See you in Austria.