WARNING: The following opening section of this post contains transphobic rhetoric and sexual language you may find upsetting. Please, look after yourselves, and if you wish to skip it, scroll down to the Blue section on Perez – Dre
If you're a regular reader of this series, you know this isn't just your average analysis of the race. Dre's Race Reviews has become more like a diary, a journey through my path as a Motorsport… *sighs* content creator (I hate that term, but it's absolutely what I am). As this community has exploded in the last half-decade, I've always had the notion that there are 100 different people you could choose to listen to when it comes to F1, or whatever series you want to watch. It's a genuine honour that of all of them, you choose me. 
If you really want my thoughts on ONLY the race itself, scroll to the Perez section. If you're still up here, I need a few minutes of your time. Thank you.
Miami is Everything Great and Terrible About Formula 1
A nice, subtle section name here to start. But to me, everything about this race weekend is just a headfuck. It always felt like it was going to top the "success" of last year. A 240k sellout crowd, some massive names coming in like Tom Brady, Michael Jordan, the Watt brothers and David Beckham.
It was also a weekend where the racing itself was mediocre at best and it became a weekend overshadowed by Esteban Ocon hitting a concrete wall at 51G raising safety concerns, and the crescendo of Jewellery-gate being used as a stick to beat the FIA over the head with whenever we deemed they had fucked up. (Still a thing to this day.)
This was Miami's difficult second album. And everything leading up to this race was strange. F1 decided to push their luck even further by adding a third race in the United States with Las Vegas. A round that's even bigger on the flashiness that comes with the sport, and with eye-watering ticket prices to match. $2,000 for Grandstand weekend tickets? Doesn't take a rocket scientist to figure out that that's a race that's not aimed for the Average Joe. And forcing your potential customers to pick and choose via a market you've over-saturated is not a good move.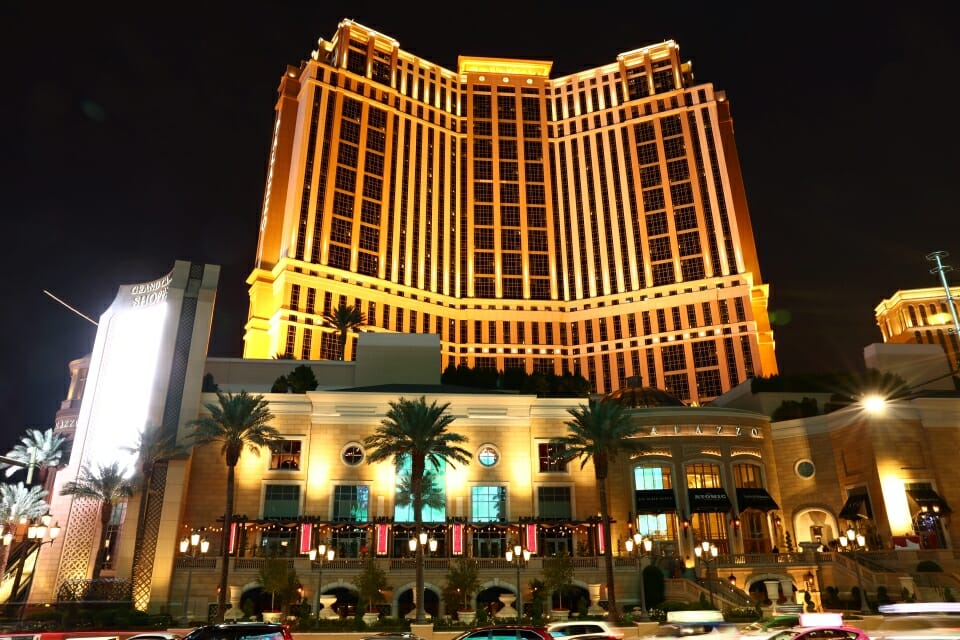 They invited all the mainline press (Including me in my first official WTF1 gig), to a hotel in Central London just to announce they were going to resurface the track and move the paddock to inside Hard Rock Stadium. Power moves aplenty. 
It's no secret that F1's been pushing incredibly hard for a US market share. NASCAR's been struggling for years trying to gain back the audience it lost in the Mid-2000s. IndyCar has the best single-seater racing in the world right now but can't market itself beyond its 1,000,000 or so hardcore fans, and nothing else is worth talking about. They've been wanting a Superbowl theme to its races since Liberty Media bought them in 2016 and this was a key milestone on that path. So much so, they doubled down on it, even if a lot of the internal views on Miami 2022 weren't positive beyond the pomp and circumstance, especially when many were spending a month's cheque for the privilege. 
Miami 2023 did eventually sell out (30k more than last year, funnily enough), but I saw many people had been aggressively e-mailed about trying to buy tickets at the last minute. The extra Grandstand seats had 40% discounts and then flat $250-off extra codes at checkout. They were desperate at the 11th hour and probably left tens if not hundreds of thousands of dollars on the table to get people through the door. I watched FP1 and 2 on Friday and I'd be shocked if there were genuinely 90,000 people in the house given the grandstands were half empty, probably due to 9-5 work commitments. 
All that's all surface-level stuff. The very nature of this Grand Prix's existence lies a seedy underbelly of a lot of the bullshit that F1 ultimately shoves under the rug. Elizabeth Blackstock of Jalopnik did an incredible job researching two generations worth of locals complaining about the very presence of Hard Rock Stadium and their continued fight against big business dictating what happens within their community. 
And then there are our own uncomfortable Western beliefs regarding Miami's very presence on this calendar. I've said it multiple times on Twitter over this weekend and multiple times here: It's become socially acceptable to lecture Qatar and Saudi Arabia about its sports washing. ITV in particular had no problem producing films talking about at least some of the persecution the LGBTQ+ community faces in the country.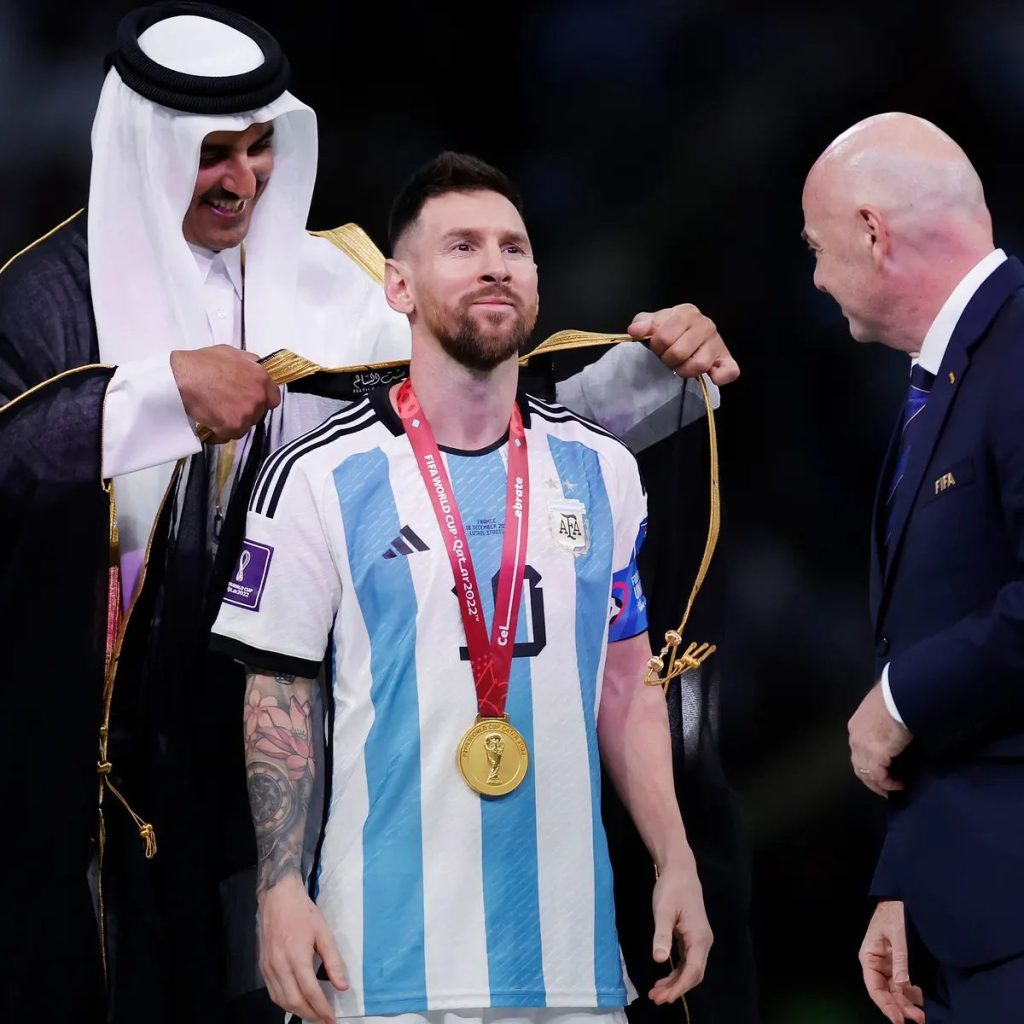 But let's not forget, the iconic image of that World Cup wasn't just Lionel Messi finally lifting the one major honour of his career that eluded him. It was the fact that FIFA President Gianni Infantino put a Bisht (a robe) over his body before he did it. The man himself had no problem being docked two weeks' wages to fly to Saudi Arabia as an ambassador for its tourism board. 
We're okay with pointing out every human rights issue that these places have, but most of the press got alarmingly quiet when we touched down in Florida. A state where the governor and 200-pound bottle of ranch dressing Ron DeSantis is pushing horrific bills that take away the human rights of pregnant people, and the trans community. Just last week, Bill HB1521 passed, potentially banning trans people from being able to use the bathroom if a cis person points them out, to the point of arrest. 
Less than a month ago, he signed a bill into law banning abortions beyond six weeks unless for the most extreme of circumstances (R**e, incest, etc.). Most pregnant people don't even know they're expecting at six weeks. He banned trans women and girls from taking part in high school women's sports and is prohibiting gender-affirming care to children to the point where they can be removed from a home.
You can ban teaching gender identity in a school in 3rd grade, but you can teach kids about what to do if there's a mass shooting. This is a man who described gender-affirming care as "chemical castration". And of course, if you don't support them, you're too "woke". All for a potential run for President. Check the replies to my tweets about it this weekend, it's classic transphobic rhetoric, labelling many within the community as groomers or worse. It's disgusting.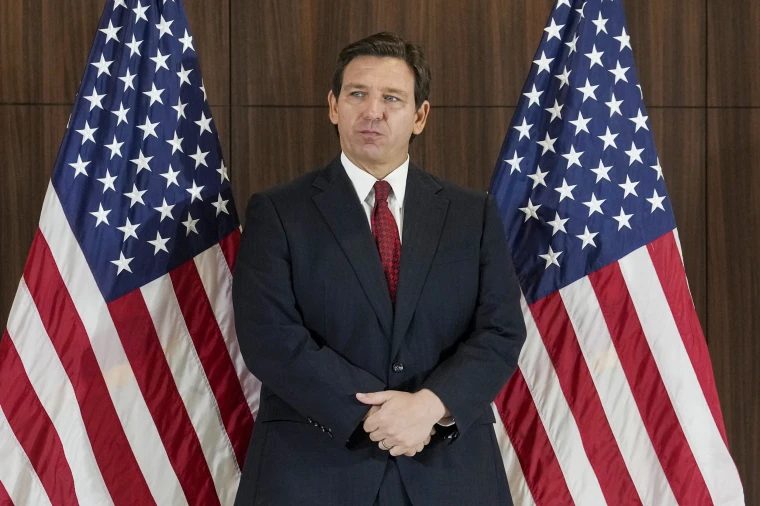 Stefano Domenicalli has said on the record, he'd be prepared to follow through on calls to remove races in the name of human rights. Florida, like many other US states, is in the process of doing exactly that with anyone who has the ability to give birth, and the LGBTQ+ Community. But everyone knows we're too deep in the hole for that to ever realistically happen.
The excellent Tom Clarkson of F1TV had no problem asking the drivers if it was safe to race in Saudi Arabia again earlier this season and pressed Lewis Hamilton as to whether he wanted to keep racing there despite its obvious sports washing. But most of the press was silent this weekend. I wonder how much of that was based on F1 being the sole promoters of a GP they want to push hard to be a blue ribbon event. 
It's exhausting that Lewis is once again the only man being pressed on this. He's the biggest public-facing activist the sport has ever known and he's more than done his part, with his one major ally Sebastian Vettel now retired. It's continually exhausting that Lewis has become the sport's moral compass, a burden he never asked for. 
I want to be vocal about these issues because it seems more and more common that we're exhausted with the fatigue of the world's constant shit. I've been seen by many before as a disruptor in this community, for better and worse. (Hell, The Race's press release when they hired me for WTF1 called me a vocal opponent of the #WeRaceAsOne movement).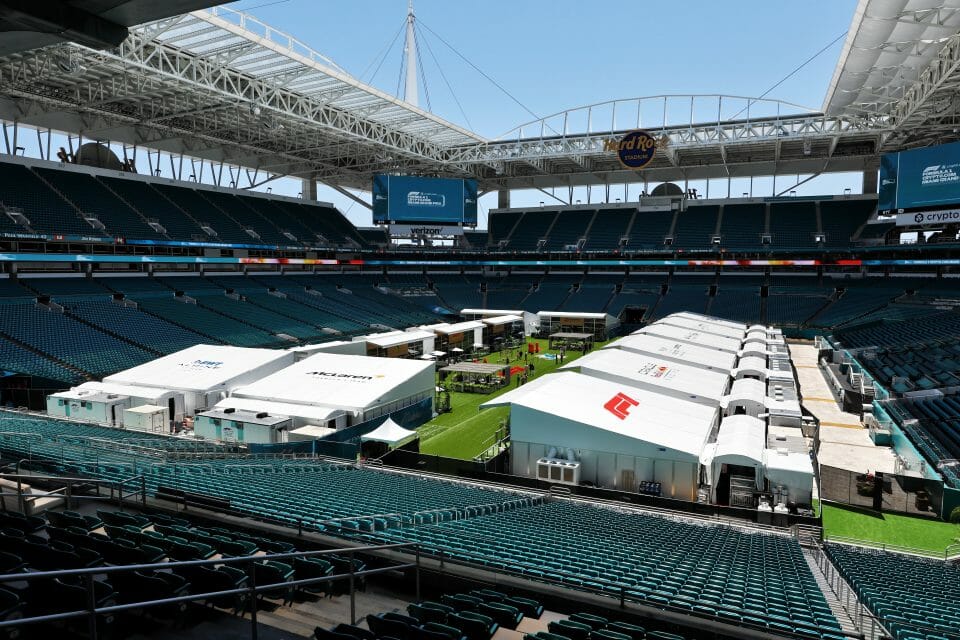 I only partly agreed with that statement. It's not what I want to be known for. I'm just a firm believer that Motorsport should be for everyone, and that I want wherever I represent to be a safe space for all. These laws directly affect some of the people I care about in my life. The trans community has been screaming about these issues for years. It's time more cis-gendered allies stepped up to the plate and vocally support them, in the same way, I said three years ago that it shouldn't come down to black people alone to solve the diversity so many areas desperately lack.
I said it on Twitter in 2020, and I'll repeat it here. Whether I represent WTF1, Motorsport101, or wherever else my life as a journalist takes me. I'm Andre Harrison, and I stand with the trans community. I have the honour and privilege of being able to create content with all walks of life, FOR all walks of life. And if you don't agree with that, then I'm not the content creator for you. 
The Pressure of Sergio Perez
It's our own fault. We knew deep down early doors in the 2023 F1 season that this was going to be a one-car championship. Inherently, that means the only hope for a title fight this season was going to come from Sergio Perez. I wrote a script for WTF1 giving Checo every benefit of the doubt in regard to a potential title fight, something we just didn't do for the other man I mentioned in said video: Nico Rosberg. And Perez has still failed to prove he's even on NR6's level. 
Max had to start from 9th on the grid after failing to get a banker lap down in Q3 after Charles Leclerc spun off at the end of the session and put his Ferrari in the wall. He was ahead of Fernando Alonso and into 2nd by Lap 15, ten laps earlier than Fernando's own… generous prediction.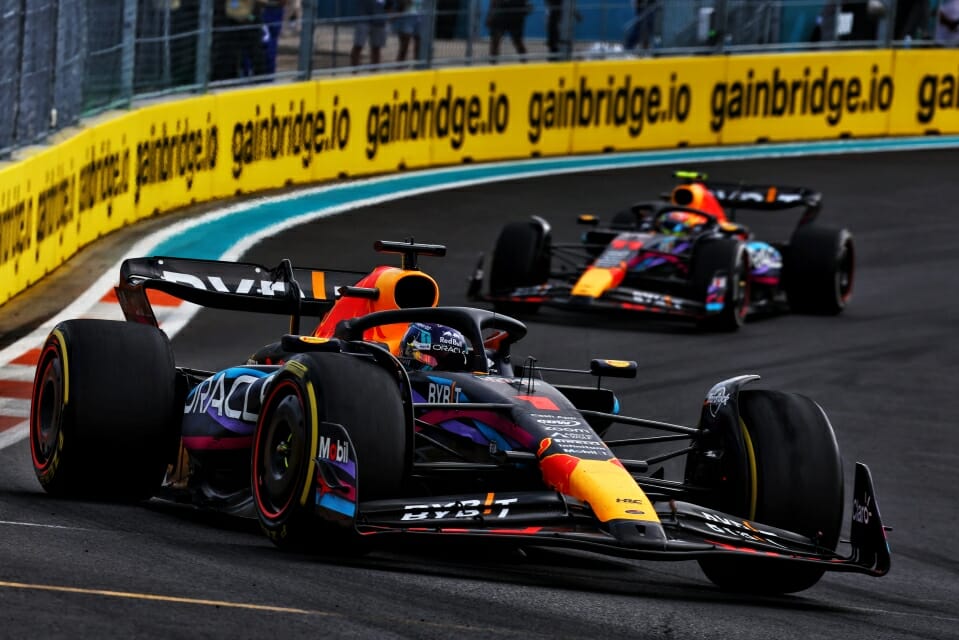 But the fact that Max was just as fast as Sergio Perez on hard tires that were 20 laps older, is a glass of water chucked in the face of anyone who genuinely believed Checo had a shot at glory. Max won this race without ever really looking like he was in trouble. And remember, Checo had the reputation of being a "tyre whisperer". He just got buried in a tire conservation race.
Jeddah? Max got spooked by what proved to be a driveshaft with loose screws in it. Baku? Perez went unchallenged because Max lost track position on a shitty call from the Red Bull strategy bench that ultimately didn't matter from a team standpoint.
As I said during my Baku piece, Perez will likely only lose him 6-8 points a round depending on the fastest lap bonus point, largely down to Red Bull being so good that Perez is good for a second place unless he has a total shambles of a weekend (Australia). But a title challenge? Man's going to need to win on merit a hell of a lot more than what he's done to date to beat the best racing driver in the world right now. It's the hope that gets you.
The Lightning Round
I find it hilarious that people chose this round as the "straw that breaks the camel's back" on Influencers being invited to races. Newsflash people: This is how the sausage has always been made. Many, many people have been invited to F1 races for decades on behalf of another brand, and without a major affinity for the sport. Do you think R9 was on an F1 grid because he was a huge Heinz-Harald Frentzen fan? Please. 
You can't be patting F1 on the back for the outreach it's gotten with its genuinely excellent marketing in recent years, then act surprised when they keep going back to that well to try and grow the sport. That goes from influencers, content creators, presenters, and the works. This is a sport that's still playing catchup after having virtually no social media presence since 2018 and they're only going to keep seeing what works and what doesn't. Remember that.
PS: If you have a problem with someone plugging a product in Miami while Elon Musk and Jeff Bezos were in the garages, I feel like you're looking for a scapegoat for your own snootiness. Especially when many of these influencers are women.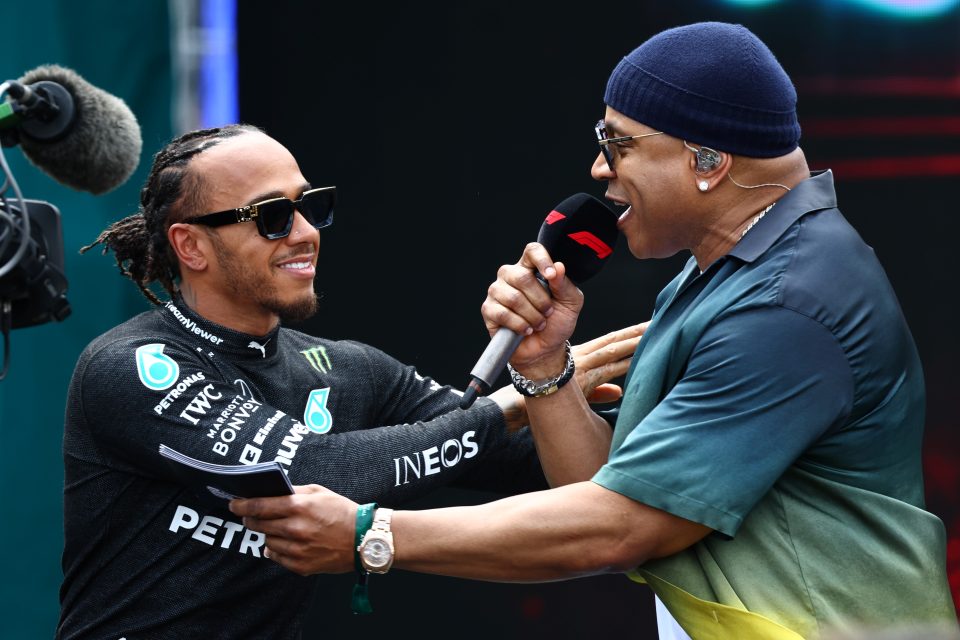 Very interesting to see such a strong backlash regarding the return of the Driver Intros we got when Michael Buffer did them in 2018. For the drivers, I get the knockback. F1 drivers are already massively exposed to the public. Way more than the average elite sport, so this might be one too far for them. But other sports are largely fine with it. I grew up on the WWE. Deontay Wilder went viral for his 40-pound mecha-suit on the way to the ring for his trilogy fight with Tyson Fury. Other sports have no problem integrating intros into their products, so why is this only an F1 problem? Hell, even the Indy 500 has intros and some of the drivers lean into the bit like Rinus Veekay's spin move. I'm starting to think we take ourselves far too seriously as F1 fans. Then again, I'm writing this two feet away from a WWE Universal Championship belt. 
This was also the second race in a row that Pirelli had a hard tyre that was the clear go-to over any others. I don't want to be one of those fans who constantly reminiscence over the past, but the conservative nature of tire choices and 75% of races being 1-stoppers is infuriating. 
Nyck De Vries was finally on for a good weekend after out-qualifying Tsunoda and making Q2 for the first time since his Williams stand-in drive. Only to drive straight into the back of Lando Norris 10 seconds in, as Tsunoda finished 11th for the third time this season. I feared he was going to be a fish out of water after his Formula E career hit the skids, but not like this. Man needs results, and fast.
A visual metaphor for this race – Fernando Alonso was paying attention to his teammate Lance Stroll passing a car for 13th place.
Kevin Magnussen is a harbinger of chaos. He's fun. A guy who makes his own luck with incredible banker laps, he has no problem giving it back to Charles Leclerc on track in passing battles or making a mess of passing Yuki Tsunoda in Jeddah. And, he won America 10,000 free entrees with Chipotle because he got a point for Haas in 10th. What a guy. 
I hate the fact that Marcus Ericsson, a genuinely brilliant story of a guy who found out the grass actually was greener elsewhere, tweeting about giving IndyCar a chance, and Colton Herta's Superlicence joke about the incorrectly reported Brad Pitt F1 car story will be the most attention the series gets all year. I love IndyCar, but you can't keep making your drivers do all your marketing for you. You've hung your hat on that for years… and it's failed. And taking potshots at F1 relentlessly isn't going to make those who genuinely enjoy it switch over. 
Amazingly, despite the complaints, I think the sport got the DRS Zones for Miami spot-on in the end. Didn't make passing a foregone conclusion, and gave cars the chance to counter-attack. Fair enough. 
Dre's Race Rating: 5/10 (Meh) – This race was perfectly fine. There was some genuine fun to be had in the closely-ranked midfield with Magnussen, Hulkenberg, Hamilton and others getting their hands dirty. But the battle for the win felt inevitable once it was obvious that Perez botched his Medium tyre stint, something he'd later admit to. The sad thing is, this was probably the best F1 race we've had this year depending on whether you enjoyed the farcical finish to Australia or not. The developments in aero since 2022, the lack of contenders for Red Bull, and the rising of ride heights have regressed the product back to 2021, a bad season for action masked by a title fight. 2022 had its doubters because the opposite ended up happening, but at least it had a good half dozen good races. We're 0-5 in 2023. And we have a Triple Header of Imola, Monaco and Catalunya next. Fuck. See you then.