I talked a little bit about Monaco last week, and how it was a genuinely good race, and one where we got some great thrills as the rain came down. In hindsight, you might wanna mark Monaco down as the one time anyone even had a chance of beating Red Bull over the course of this season. I'm dead serious. The Spanish Grand Prix was Max Verstappen winning a race in 4th gear. Let's get into it.
The Changing Face Of Dominance
This is a terrifying fact I thought up while writing my latest video script for WTF1. Do you wanna know when the last time anyone over than Max Verstappen led a Formula 1 race? It was Lap 46 of the Miami Grand Prix, the lap before Max passed Sergio Perez around the outside of Turn 1 to win a race he started 9th.
Let's up the ante. When was the last time anyone other than a Red Bull led an F1 race? Lap 2 of the Azerbaijan Grand Prix in Baku. Over a month ago. One lap later, Verstappen had a 22mph difference in closing speed into Turn 1 as he passed Leclerc in a race where Red Bull would go on to finish 1-2. They've done that four times in seven races already. 
No matter which way you slice it, the 2022 regulations were built to ensure this wasn't the plan. Moving a lot of downforce generation underneath the cars to ensure closer racing. An ever-sliding cost cap to restrict the top team's resources. Pyramid-style wind tunnel allowances to help the teams at the bottom of the leaderboards. And despite 2022 not having a predominant summer break due to a range of factors (Ferrari's grand incompetence, technical intervention because the teams got greedy over the ride heights of their cars), we did get some genuinely great races like COTA, Brazil and Saudi Arabia.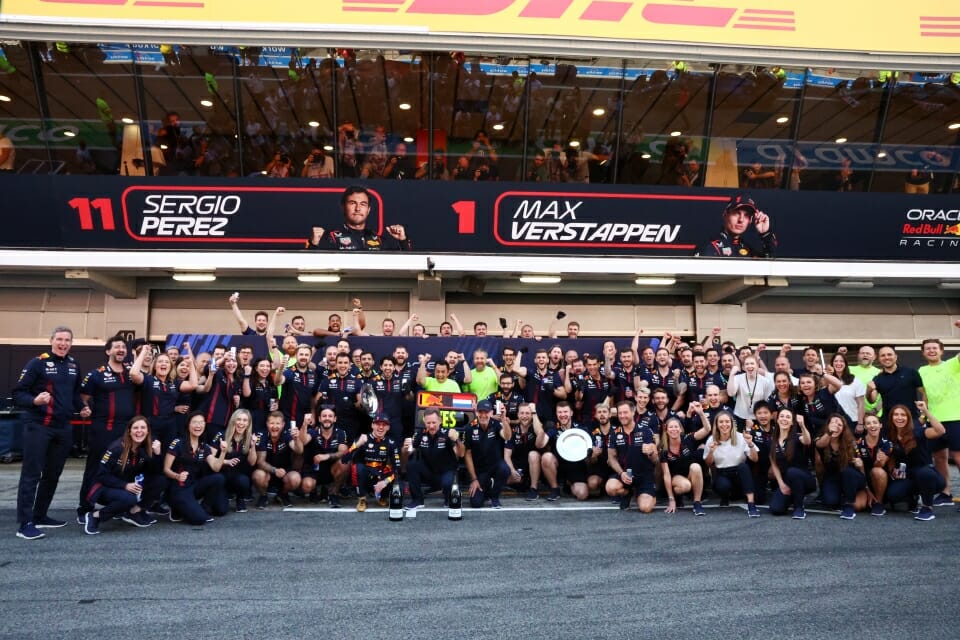 Despite that, we're now staring the most dominant F1 team in history dead in the face. If they run the table until Hungary, they'll surpass McLaren's 1988 record of 11 straight wins. But we're honestly at the point where that might be under-selling it. It's getting to the point where unless we get major shenanigans hit both Red Bulls at once, the perfect season is on. Monaco was an outlier where Red Bull's strengths were mitigated. They almost lost via Verstappen's over-confidence in the rain. He had to be at his absolute best to win, and he just about was.
Spain is an incredibly important round. F1 doesn't know a track better than Catalunya. They test there. It's a good overall test of an F1. High, medium and low-speed corners. Undulation. Lengthy straights. High on tyre wear. Hot as fuck. It's got a little bit of everything. No race is a better indicator as to whether you've actually built a decent car or not.
A year ago, Charles Leclerc was on pole by .3 of a second. He was winning by 13 seconds when an engine failure ended his day in a race that Verstappen would go on to win. It was the first of many bad days in 2022 for Ferrari but there was still plenty of hope that Ferrari had the best car in the field and that Leclerc was putting together his first genuine title campaign.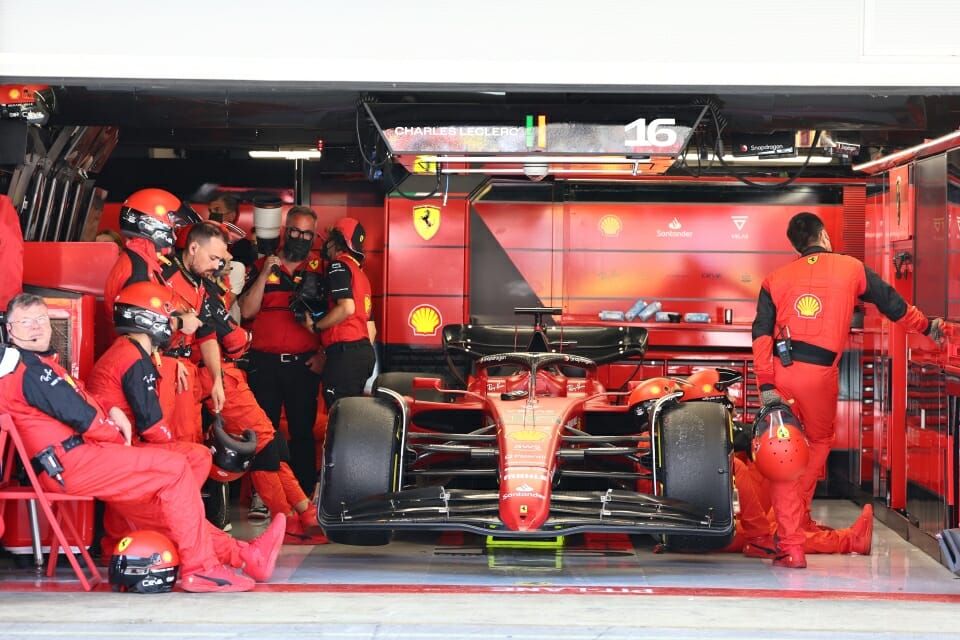 Max Verstappen won the 2023 Spanish GP with a Grand Slam, by 24 seconds. For those who don't know, a Grand Slam is a win, from the pole, with the fastest lap of the race, while leading every single lap. It is F1's version of a No-Hitter. There have been 1,086 GPs in F1 history. Only 68 have been won in such fashion. Spain was Max's 3rd. 
It wasn't just the fact it was a Grand Slam. It was the fact he dominated the entire weekend and he never looked like he was even in 5th gear, let alone 8th. He was on pole by nearly half a second and was on a lap another tenth and a half faster before bailing out because the team knew his banker lap was unbeatable. He spent two-thirds of the race on harder compounds than his rivals and was still faster. He set the fastest lap of the race with six laps to go while sitting on a final warning for track limits. It was a monumental beating straight out of Mortal Kombat 1's reveal trailer. 
It's going to be a long season. It's easy to pin all of our frustration on the energy drink makers and panto villains of recent F1 history. But part of the reason we're here is because everyone else has fundamentally failed.
Mercedes swung for the moon entering 2022 with a "zeropod" concept that dropped them from the best team in F1 to bronze medallists, ending what was the most dominant run in F1 history, but one we all felt a bit better about thanks to Nico Rosberg, Sebastian Vettel, the rise of Max Verstappen from cult-hero to contender, Hamilton's own transcendent stardom and activism delaying the inevitable and the most emotionally charged, high-profile title fight since Lauda and Hunt. Their upgrade package worked well in Spain, but we don't evaluate a team of their stature as plucky double podium scorers fighting for runner-up spots.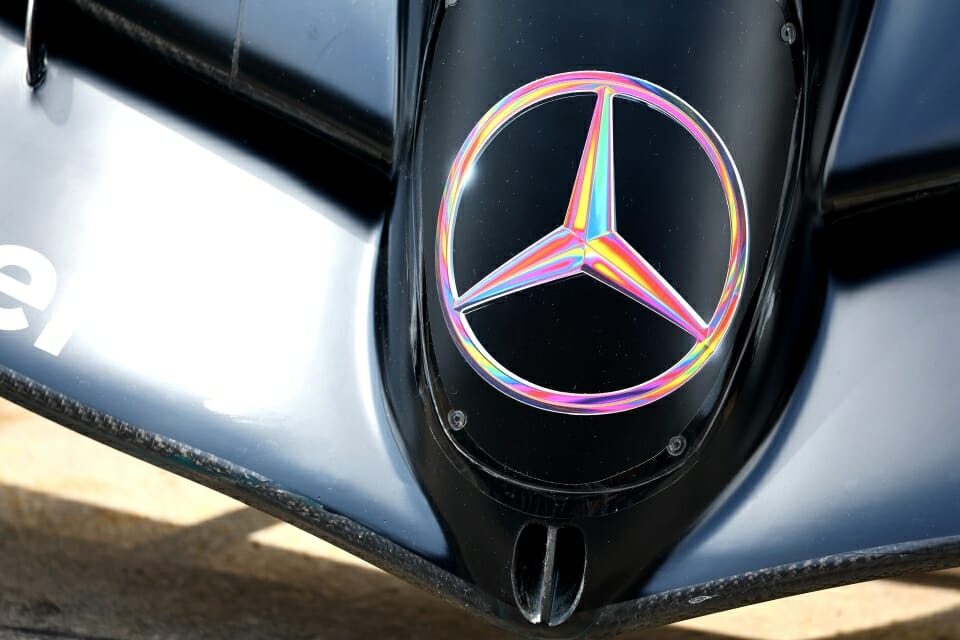 Ferrari has regressed again. At least this time last year they could win races on merit if everything went to plan. Yes, there was frustration but there was genuine hope too. But going winless in the back half of 2022 has led to concepts being turfed out, upgrades brought forward and Fred Vasseur facing insubordination from the Italian press as he tries to phase out the failed Binotto era for a new one of his own. Ferrari is probably the 4th best team in the sport right now and Spain was a disaster. Ferrari still has no tyre management to speak of, Mercedes are clearly in front of them and Sainz started second and still ended up 45 seconds back. Charles Leclerc could barely turn left and got eliminated in Q1, limping home in 11th on two hard tyre stints.
Aston Martin is our own copium supply because they're the new toy in the upper-midfield. A year ago, was the debut of the "Green Bull" concept that paved the way for Dan Fallows to take over and see the biggest immediate leap in a team's fortunes since Williams in 2014 when they nailed the first gen of the turbo hybrids. 
Throw in one of the most dedicated fan bases in F1 with Fernando Alonso, some early goodwill with Lance Stroll driving through the pain barrier and we had the breath of fresh air this season badly needed. If you're evaluating them in a vacuum, it's an incredible rise. As a title contender? In their first true test around Catalunya, they finished 6th and 7th, 63 seconds off the win.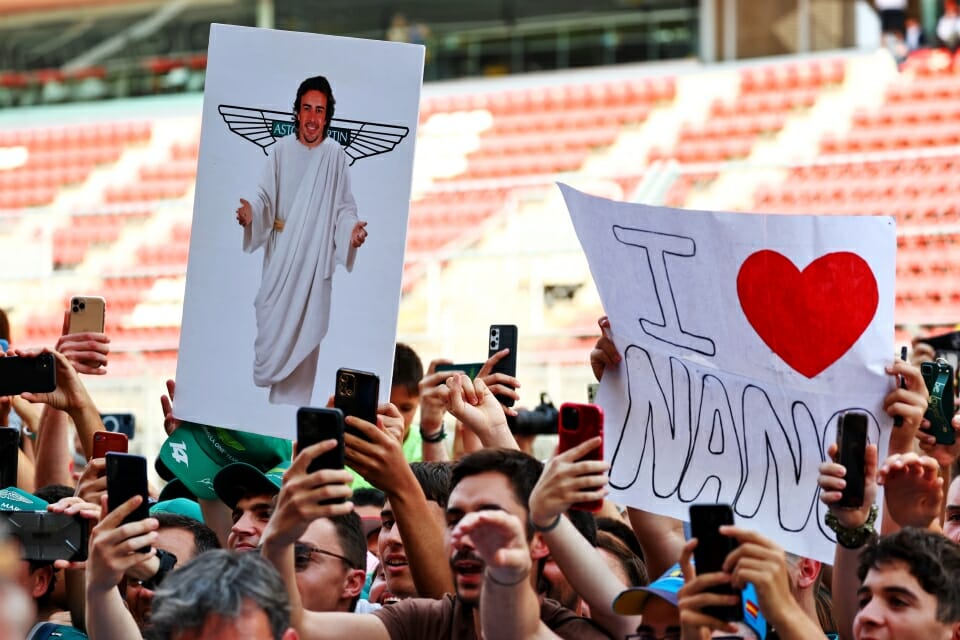 Congrats, you're Racing Point again, only more popular and no longer pink. Part of their success IS the fact that others around them have failed. The Honda pairing for 2026 is an exciting one, but still three years away. And Aston Martin could look very different by then.
This was always going to happen. No matter what regulations you set, you're dealing with some of the smartest, most talented people in the world. Loopholes will get exploited. Downforce will be found. Cars will get quicker. Catering will be consumed. I don't know whether the FIA should intervene more. I still think this is one of the closest rosters F1 has ever had, with one of its strongest paddocks for driving talent. The debate between the integrity of the sport and the new burning desire for entertainment will always be there.
Thrashing out new regulations every few years is already combative enough to stop teams from being truly great forever. But I don't think anyone outside of Milton Keynes asked for this. It's not their fault. But it is where we are now. We're witnessing a Hall of Fame-level driver get the very best out of what could be the greatest pound-for-pound F1 car we've ever seen. Better get used to it. 
The Lightning Round
Sergio Perez went from me having to write video scripts pretending he was an actual contender to being two races out of the lead in three weeks. Guys, you don't have to pretend he's "That guy" anymore. This is who he is.
Oh, Lando. A brilliant qualifying lap where he sticks his awful McLaren 3rd, only to tag Lewis Hamilton on the opening lap and ruin his race. Safe to say at this point that the McLaren upgrade that they launched in Baku hasn't done much at all. 
By the letter of the law, Yuki Tsunoda was right to be hit with a 5-second time penalty in a vacuum for running Zhou Guanyu off the road to defend himself. But the rule itself is so inconsistently enforced that I can understand why so many fans have been frustrated. Running cars four wheels off the track has been a thing since what I called "The Verstappen Amendment" at the end of Austria. It's a common part of race craft now where pinching space as a defending car is accepted. So seeing Yuki get clapped for 5 seconds and dropping him from to 12th was very harsh in my opinion. Even if I giggled at Tsunoda basically accusing Zhou of "flopping" like it's the NBA.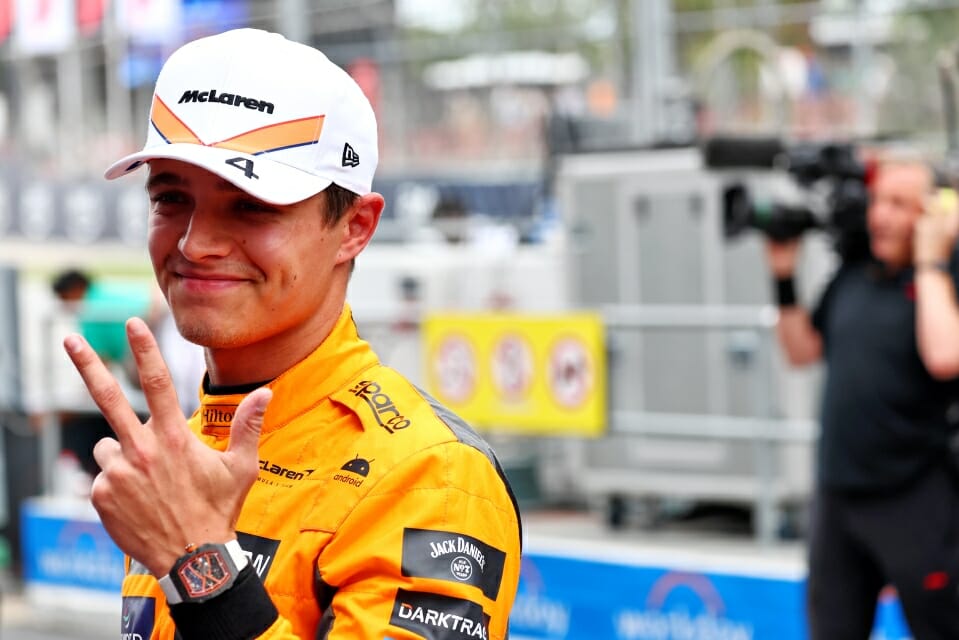 Pierre Gasly is dodging race-ban bullets like he's in the Matrix. Should have gotten penalty points for Australia and didn't, and now he gets two impending penalties in Qualifying that led to 6 places of grid drops. He wouldn't have been banned under the 2022 system to be fair, because they were only worth 1 penalty point each, but I don't like the fact they've been scrapped entirely. The whole point of the system was that it's meant to be a deterrent against consistently shitty behaviour on track. With the threshold on that now much higher, what's the point?
Dre's Race Rating: 6/10 (Decent) – Not terrible by any stretch. There was some good passing, especially in the first half of the race and some genuine intrigue to see the multiple strategies play out. First half of the race, I thought there was a shot we were going to have one, two, or three-stop races play out. Sadly it all settled down in the back half as Max ran a train through the middle of Barcelona, but like many things in F1, it's the hope that gets you. See you in Canada, I need a week off from… everything, really.