Oof. You ever get that crushing wave of inevitability? Given F1's a sport built around engineering dominance, probably more often than we like to admit.
This was the big one. If you're massively anti-Red Bull, or just here for an intriguing time, this was the race you had circled on the calendar. With a lot of Red Bull's strengths mitigated in Monaco like their unbeatable DRS top speed and their aerodynamics not as strong given the track is a massive outlier, if there was any weekend where Red Bull might be under threat, this was the one.
Nah. Max Verstappen just cemented why he's the best driver on the planet today.
Maximum Ability
It's funny how this weekend always boiled down to the two best drivers in 2023 so far. Fernando Alonso trying everything in his power to try to bring Verstappen down. And with qualifying such a massive priority around the principality, two sectors into Max's final quali lap and it looked like Fernando had just become a massive favourite for the win. 
Then Max goes and pulls out one of the great final sectors in recent F1 history to steal pole position. It was a quarter of a second faster than Fernando in an 18-second sector. It was all gained in the 2nd Piscine and Rascasse. He absolutely nailed it, skimming the outside walls to perfection. That was the final sector that we should have gotten when the title was up for grabs in Saudi Arabia in 2021. A final sector worthy of winning a leg of the Triple Crown itself.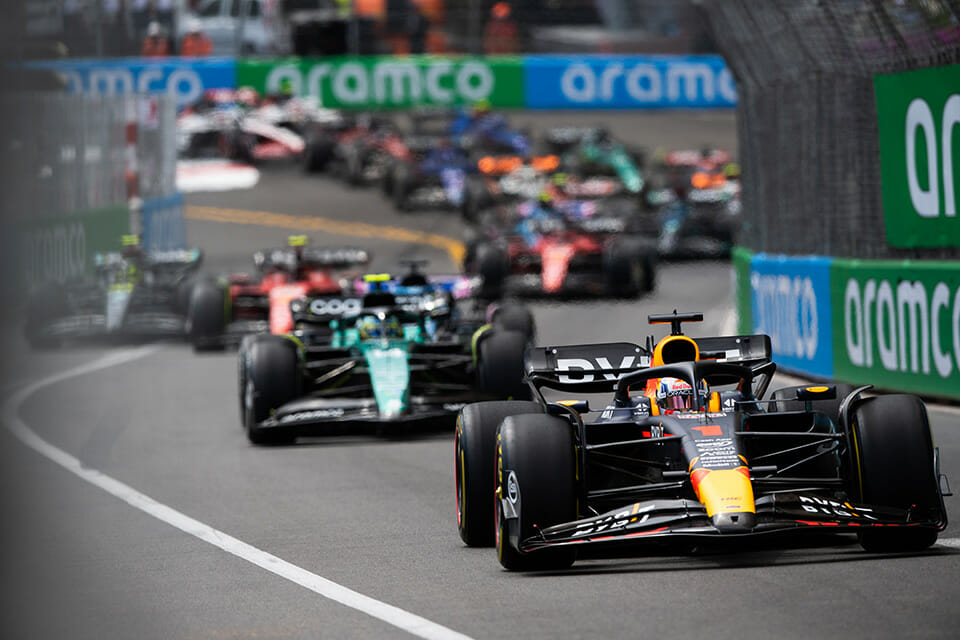 If you ever wanted a microcosm of 2023 so far, the race for the win was precisely that. Fernando drove brilliantly, flawlessly, like he has pretty much all season. Reminder: His average finish so far in 2023 is exactly three. Championship-level form in many, many seasons. Until you see that Max's is 1.33. But there was nothing he could do against Max, a man who was driving on another level combined with one of F1's greatest cars. 
When he's at the front, Max can do whatever he wants out there. Need another half second? It's yours. Being able to go over 55 laps on the Medium tyre while managing against Alonso on Hards in changeable conditions? No problem, bossman. When you can dictate the terms of engagement that much in a GP, you're just about invinci- Oh, is it raining?
Just Add Water
F1 put out a genuinely brilliant video breaking down the 10 laps after the rain first came down, combining the highlights from the race and key flashpoints alongside the radio messages between the drivers and engineers on the pit wall. It was fascinating to watch and showed a lot about the horrible decision-making progress in real-time. Because this rain didn't just land everywhere. It hit Mirabeau and Portier first with the rest of the track being hot enough to justify keeping the slicks on until it got heavier. 
Aston Martin got the timing with Fernando spot on… it was just for the wrong tyre. They went mediums over Inters when the rain got heavier. In hindsight, did it cost them a shot at the win? Not 100% sure about this one. My hunch? Max Verstappen is still the faster car and can respond to Alonso's stop by potentially pushing and is likely on a faster in-lap with Alonso's likely on a slower out-lap as he gets used to his Inters. And even if Alonso gets out in front… could he hold Max from behind given the strength of Honda's battery and the fact DRS never got disabled?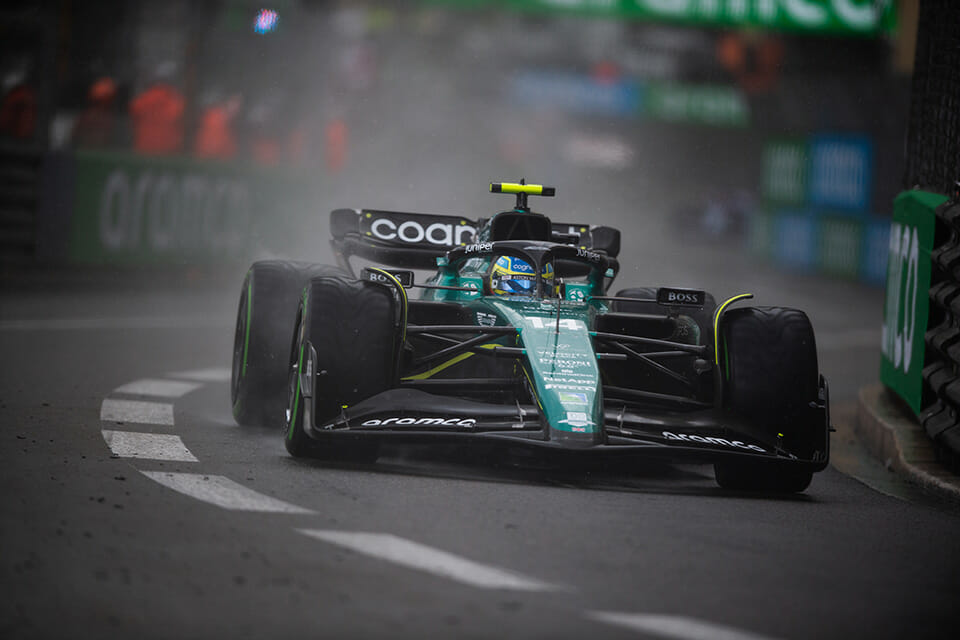 Ultimately, it was a freebie for Aston given the pace they had over Alpine and the mistake didn't really cost them anything. I don't think a win was anywhere near as nailed on as some on the Internet (Including me at the time) think even if they didn't take the extra stop. This is why I'm a silly dude with a blog and not a race strategist.
One thing I am more sure about is – It's now likely going to take a Baku-esque teammate smash or an Act of God to stop Red Bull from running the table. A 900-point season is very much on here. And this was with Perez screwing the pooch. Again.
The Lightning Round
Oh, Checo. As said before, I think we've all been a little bit guilty of over-believing in his ability to try and convince ourselves about this season from a competitive standpoint. (No you wrote a video comparing their Saudi tension to Rosberg and Hamilton for WTF1.) But if there was any slim hope for Checo and a title push, this was a critical round to win for the so-called "Street King". 
Checo's qualifying wreck and subsequent bad luck being stuck in backmarker traffic now has him 39 points back and eight races before he sees another Street Circuit, Singapore in September. Checo's driving style is absolutely conducive towards them, but he has to adapt to be a more versatile driver or else he's just not going to beat Max over a full season.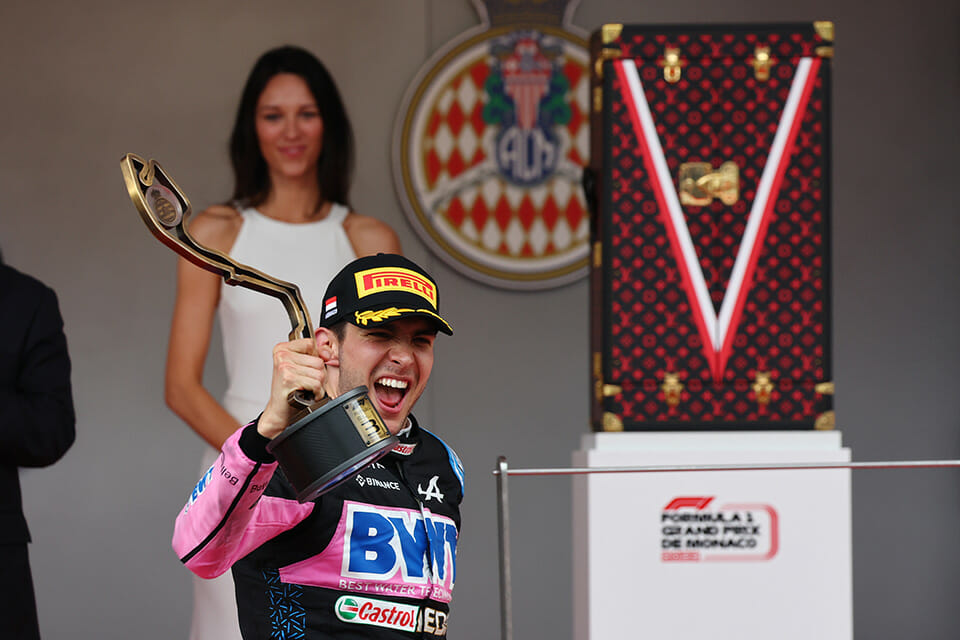 Esteban Ocon with the shock of the season so far when he briefly had pole position three minutes from the end of Q3. That was awesome, and he drove brilliantly to withstand the pressure of Carlos Sainz with the Spaniard being the one cracking and making errors behind him. A flawless drive from the Frenchman and a podium that'll ease some of the tension in their clearly splintered camp. Look out for a video on that on WTF1's YouTube channel tomorrow. (I write these things now, just pretend it's me saying it)
Lance Stroll is now 66 points behind his teammate. In a fight for second with Mercedes separated by just one, when does this start to become a problem? Lance won some goodwill with his injury comeback in Bahrain, but back-to-back awful rounds may lead to Aston Martin's board asking Lawrence if he's prepared to move his son aside. This isn't a midfield team anymore, this is a potential contender and you need at a bare minimum one elite driver and another Top 6-8 driver to threaten Red Bull at the moment. Aston Martin only has one of those.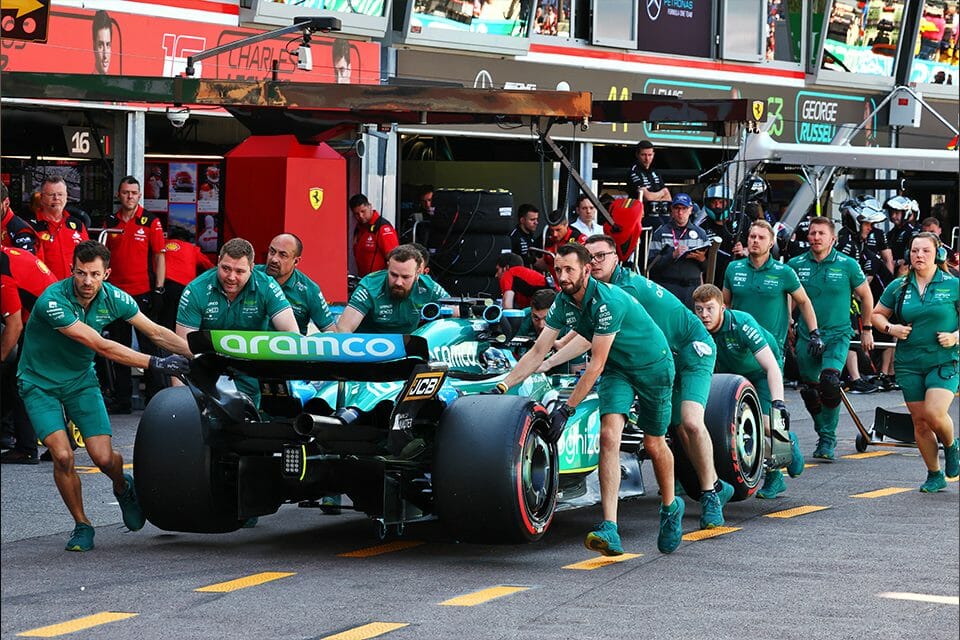 Oscar Piastri had the best overtake of 2023 that didn't make a broadcast. Stonker.
Dre's Race Rating: 7.5/10 (Very Good) – A genuinely really good Monaco Grand Prix. I know, I'm as shocked as you are. But genuinely, a solid tactical race at the front, an excellent display of driving quality from the field, intrigue in the upper-midfield spots, and the rain was a brilliant entertaining addition that meddled with the field just enough to make things really interesting. No complaints from me a genuinely all-around excellent Day of Classics. Thank goodness the next F1 race is in… *checks notes*… Spain. Ah, shit.