The blue-ribbon event of the F1 calendar. A record-breaking weekend attendance of nearly half a million people. And when it was all said and done… Max Verstappen won for the 6th time in a row, and Red Bull made history to tie McLaren's record of 11 consecutive wins. But Max… actually had to work for this one. Let's get into how, via the power of… Chrome?!
Woking Is Back Up
McLaren sacked their technical director James Key before we hit the European leg of the calendar. They had their third major technical reshuffle since Zak Brown became CEO in 2016. Most of their big-name coups like Rob Marshall from Red Bull and David Sanchez's return from Ferrari aren't even in the team until next year.
And yet by changing all the aerodynamics on the car, they've turned from the seventh-best team in F1, to possibly the second literally overnight. I was sceptical about McLaren's growth originally because Lando Norris has always gone well in Austria and Piastri was so far off the pace it was hard to get a genuine read on them. But this? Phew.
Norris was quite possibly the closest anyone has come to matching Max Verstappen over a long run this season so far. Yes, it was still a nine-second gap before Kevin Magnussen's engine failure in the back half of the race, but that is mightily impressive, especially from a team that had no indication they had this kind of pace.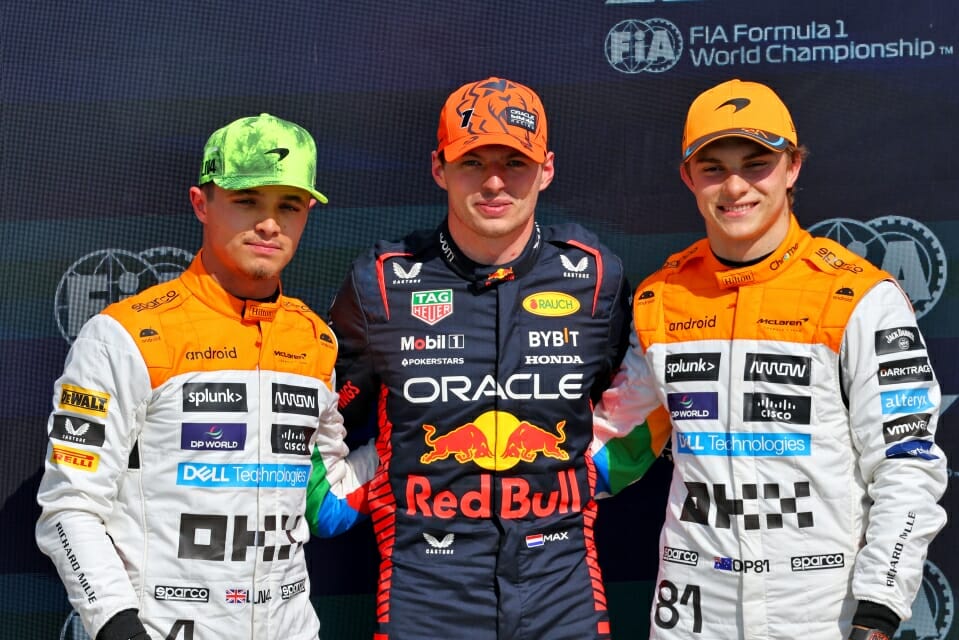 By the time that Safety Car brought Lewis Hamilton into play on soft tyres compares to Norris on a new set of hards, it was the first genuine test of Norris' racecraft at the very highest level – LH in a car that was similar in pace. And Norris passed that test with flying colours.
But that's just it. For me, I don't need any further proof about Lando as a driver. I know he's quality and has just needed a quality car for his entire time at McLaren. It's Oscar Piastri that stands out to me the most. Under the radar, I think he's put together a very solid, if a little quiet rookie season where he can follow Norris well. But with a better car, Piastri was rarely more than a handful of seconds behind Norris the whole way through.
Piastri should have been on the podium, and the timing of K-Mag's Safety Car boned both him and George Russell behind him for track position. By the time they had crossed the line, both factory Mercedes drivers were full of praise for the customer McLarens that had just beaten them.
There is genuine hope in the Woking camp for the first time in three years. And if the roar from 140,000 Brits at Silverstone was anything to go by when Lando took the holeshot, that's good news for many a fan.
We're Not That Important
…We're really doing this again with Brundle huh?
Yes, in shocking news, model and actress Cara Delevigne said no to a Martin Brundle grid walk interview and the Internet lost their collective shit. As I watched it live on the TV, I knew it was going to happen and my eyeballs regressed into the back of my skull. Did we learn nothing from the Megan Thee Stallion incident?
Martin knows exactly what he's doing, and has done for two decades. As an overall broadcaster, he's one of my heroes, but the entire point of the grid walk is to be as intentionally awkward as possible. Barging fellow journalists out of the way, shoving a microphone in the faces of celebrities for no real reason other than attention, and we as an audience generally have lapped up the awkwardness of it all for entertainment purposes.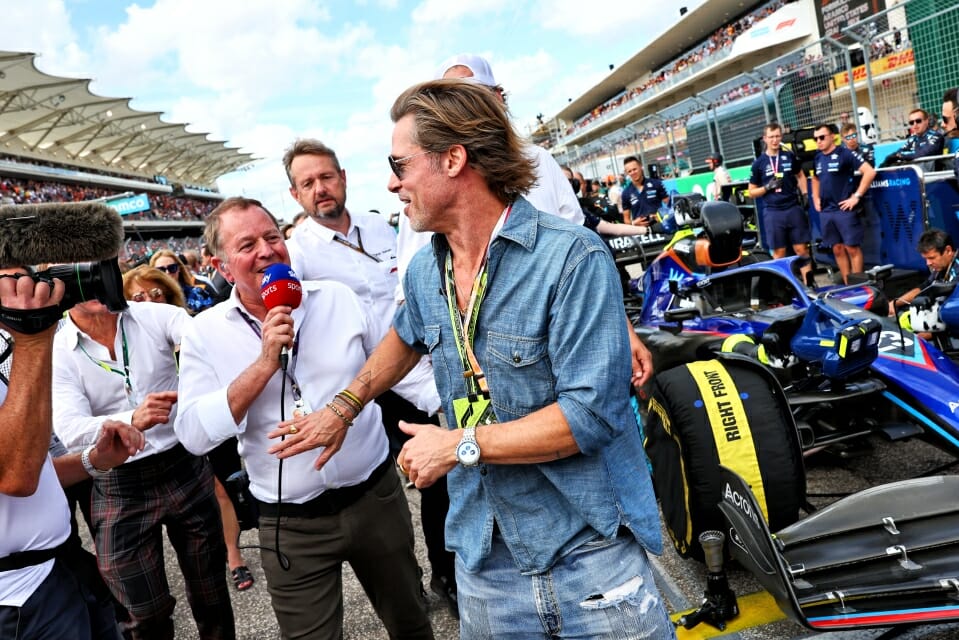 Telling Cara to her face "You have to talk to me!", reeks of the very entitlement culture that this sport has bred over the years. Cara was told to say nothing by a representative of F1 itself, so it's clear even the sport is aware of his shenanigans. Martin Brundle isn't a God. You don't owe him your time. And if the automatic response in this kind of situation is: "Nah let him cook", over declining an interview, it tells me our priorities are all out of whack and I feel like the reasons people are using to justify Brundle's rudeness are deeply rooted in misogynistic tropes.
I've noticed a growing trend of criticising any celebrity or influencer that doesn't have an encyclopedia of F1 stats lodged into their brains the moment they get given their paddock pass. Newsflash folks – Celebrities and high-profile people have been invited to sporting events for publicity and attention for generations, and it's never been based on how knowledgeable they've been, or whether they're supposed to kiss the broadcaster's arse.
I had to carry an open mic around the WTF1 Clubhouse twice over the course of the weekend and I'd have completely understood if someone doesn't want to talk to a guy like me who's just shoved a microphone in their face. Even more so if they had ADHD like Cara has admitted she deals with daily.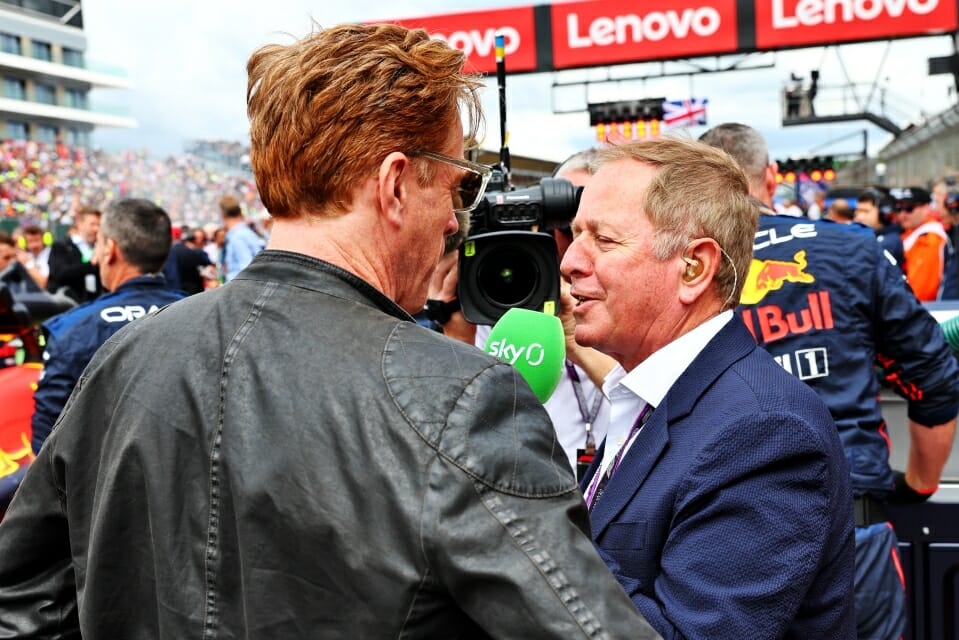 On the whole, why do we need a celebrity who "cares about the sport" on the grid to make us feel better about what we're watching? Why is this a problem now? Is it because the sport got a shot in the arm of popularity a few years back we're now going to gatekeep harder than ever before to judge anyone who didn't know who finished 13th during the 2009 Abu Dhabi Grand Prix? When cricketer Stuart Broad gets front-row tickets to watch his beloved Nottingham Forest play, no one is out here saying "Revoke the man's ticket, he doesn't know what Expected Goals are!"
It's bullshit. We as the hardcore few hundred thousand F1 fans think we're so important in our niche sports bubble, that you're obligated to give Martin Brundle your time when you're just not. And saying: "Give those grid passes to the fans instead!" only furthers my point that we have far too big an opinion of ourselves as fans. I said it when Red Bull boycotted Sky during Mexico when Ted Kravitz implied their 2021 World Title was illegitimate, and I'll say it again here – You do NOT have a right to not talk to the media, and we need to get over ourselves as an audience. We're not that special.
The Lightning Round
…And if this was really about the quality of the people on the grid, and who cares about it, we wouldn't be turning a blind eye to Brad Pitt, the man who has had domestic violence allegations made against him by his ex-wife, unprecedented access to the sport to produce their movie. Call this what it is, gatekeeping. And this sport doesn't have the luxury of putting potential fans off for the most trivial of reasons.
Ferrari turned a P4/5 in qualifying into a 9/10 in the race and the team admitted they didn't push their tyres enough in the race. Holy hell, what is this team doing? Chuck in three straight power-unit failures from Haas and the Honse is back in full force.
The other element of McLaren's growth not mentioned: Alpine's safe margin for P5 in the Championship got wiped out in two weekends. McLaren had 29 points heading into Silverstone. They added 30 over the weekend. Otmar is in big trouble if Alpine slips to sixth. A hydraulic leak for Ocon and an unlucky collision for Gasly via Lance Stroll is a horrible weekend for the Enstone team.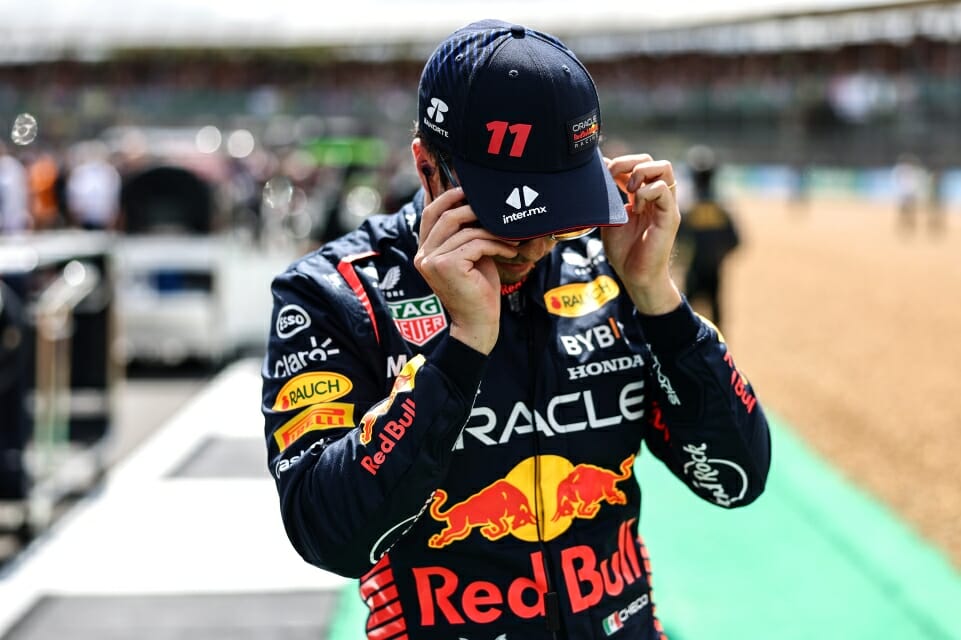 They'll be a full piece on this on the WTF1 Website very soon, but Sergio Perez is starting to run out of goodwill, and fast. Five early qualifying eliminations in the last six race weekends and a largely ineffective recovery to sixth. And when he got eliminated in Q1 by going too early on his final push lap, the man who impressed most in that session was directly behind him – Alex Albon. The man they fired for him in the first place two years ago, and is now tied down to Williams until 2026. Funny that.
Lance Stroll having 130+ GP starts and still not knowing how to re-enter a track safely is startling. Aston Martin wasn't great this weekend but 14th is a joke for the Canadian. Don't look now but the man's now rocking seven penalty points…
And someone tell Pirelli for the love of Christ, stop making tyres that can comfortably go half distance. Around Silverstone. The tyre shredder of the year. It kills any strategic intrigue in the race whatsoever. 1-stoppers are not the way to go here.
Dre's Race Rating: 6/10 (Decent) – Call it what it is, if you thought this was good, you were almost certainly wearing papaya and were hyped for someone new challenging the almighty Bull. The action was fine but nothing truly spectacular beyond the start and George Russell deciding to go around the outside of Brooklands down the stretch. Britain being surprisingly anti-tyre wear for once probably damaged this race more than you'd think. See you in Hungary.
This one's for you Auntie Christine, I love you, I miss you, and may you finally be at peace.