"The beatings will continue until morale improves."
Welcome to the Month of May, IndyCar's Christmas. And I genuinely love the entree with this three-course meal. Indy's Road Course is the biggest blank canvas round on the modern-day calendar. It's the most European-like round, which as much as IndyCar might not want to admit, is where a lot of its current roster cut its teeth. And many drivers who aren't normally big hitters in the series suddenly come alive, and this weekend was no exception. And despite all of that… Alex Palou happened. Let's get into it.
Alex Palou Was Perfect
I've had a couple of nicknames for Alex Palou since making his IndyCar debut three years ago. I've called him a magician for his brilliance on out and in-laps that suddenly make him gain spots; very similar to how Scott Dixon has made it the backbone of his career. He now reminds me of Ronnie O'Sullivan in Snooker at his absolute best in Snooker.
He's obviously the greatest of all time within that sport, but specifically, the way he did it was ridiculous. The most ridiculous front-runner the game has ever seen. I remember at the Masters in 2014 when Ronnie played Ricky Walden (World #11 at the time), and beat him 6-0 in 58 minutes and scoring the most points ever without reply (556). It was unstigmatised bullying. Safety Play, long potting, break-building… it was like watching a refined speedrun. Execution of the highest order. That's what Alex Palou's Indy road course win felt like.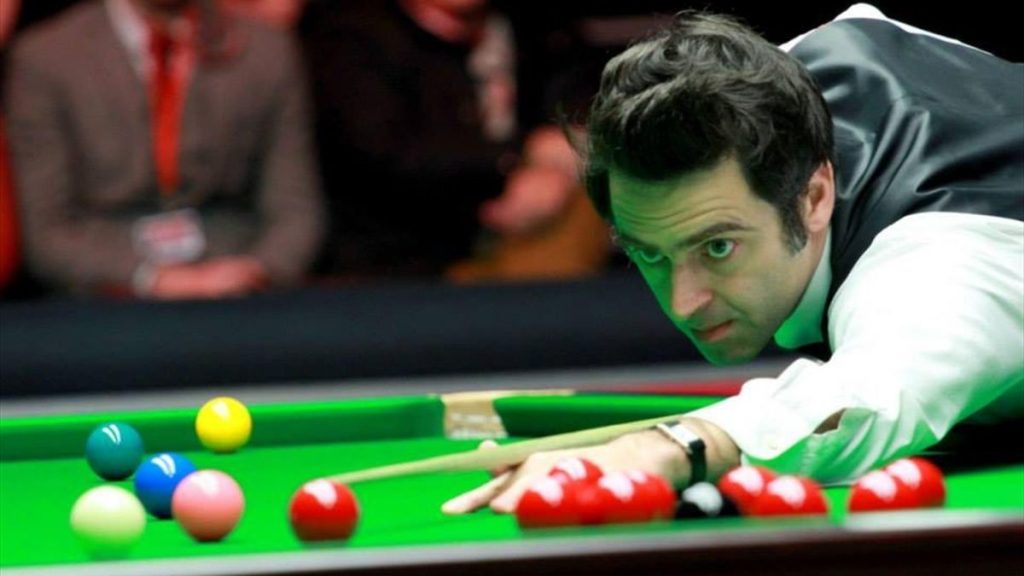 And this wasn't just any IndyCar win. This was the race where the biggest one-off Road Course specialist in the field was at his best – Christian Lundgaard. Saying Lundgaard is a one-off might be a bit harsh to his overall road/street game, but this is by a mile his best track. Rahal Letterman Lanigan Racing has been woeful all year long (I fear Katherine Legge's getting bumped next week), and both he and Jack Harvey come alive at the Road Course, the latter getting on the podium here when his career was still in blossom at Meyer Shank.
Lundgaard filled in here in 2021 as a rookie, he qualified fourth on debut and 12th in the race. He should have won last year's summer race when Alex Rossi's car was deemed illegal but he was allowed to keep the win. And this year, he qualified on pole for the first time in his career, out qualifying Felix Rosenqvist by just 27 ten-thousandths of a second. If Lundgaard wanted to put himself at the front of the discourse for bigger seats, he could make no stronger argument than this…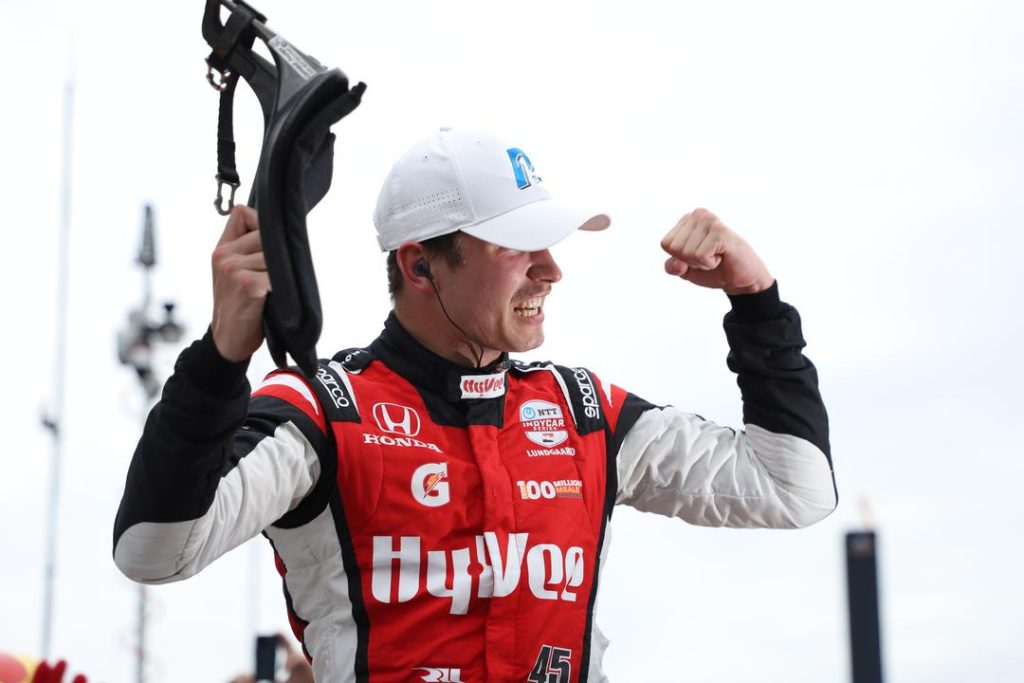 Alex Palou beat him by 23 seconds.
When IndyCar made its race predictions on strategy going into the race. It said a 3-stopper with three alternate stints (The stickier red tyre), had was the only way to win, and you had an 80% chance to do if you started on the Primary. Alex won as the only man in the field to win on a 3-stopper that three stints on the Primary tyre because he was the only man who figured out that the primary got better and better as the race went on, and the alternate red tyre dropped off a cliff at the end of its life. At their very fastest, I think Lundgaard could match him. But the strategy and forcing Lundgaard to run harder for longer is what ultimately led to the Dane's race falling apart at the end.
It was a win eerily reminiscent of his last one – Laguna Seca 2022. Where out of nowhere, he just ripped the heart out of Josef Newgarden and the field, eventually winning by 30 seconds. When Alex is dialled in and with an open road in front of him where he can dictate the pace of the field, he's unstoppable. It sucked the fun out of this one a little bit, and some will call it an F1 beating. But when you're good enough to be in F1, sometimes, that will stand out better than most.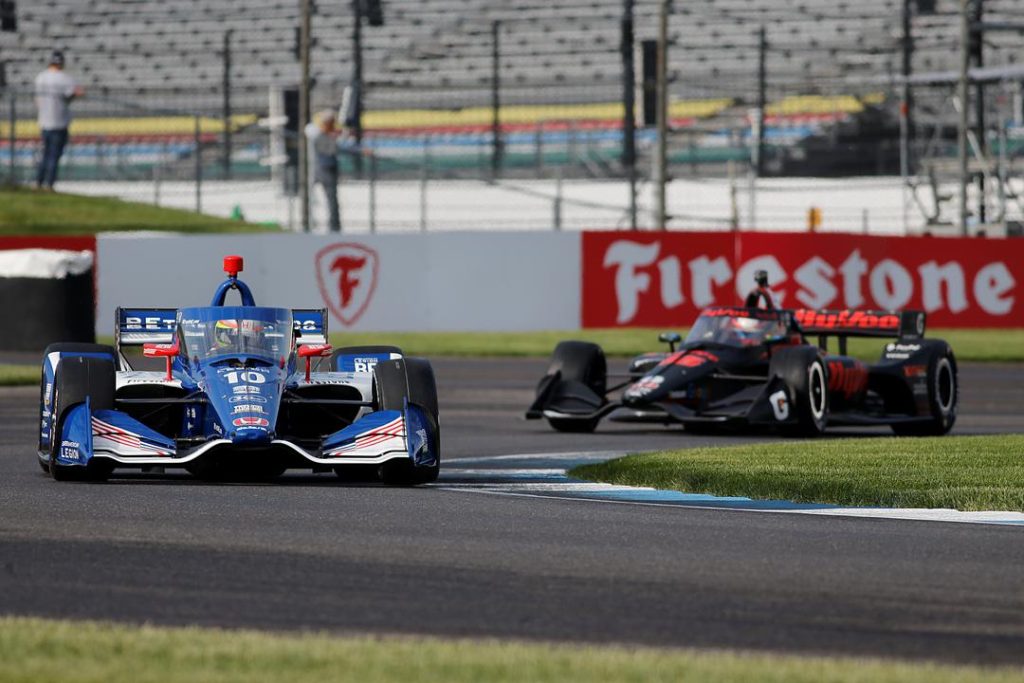 It was a win that had me genuinely wondering why the hell he wants to walk away from Chip Ganassi Racing. McLaren is clearly still good (Hell, they were 2-3-5 today, their best weekend as a team, maybe ever), but the #10 is MADE for this guy to be the focal point of the team and be their new Franchitti. Alex, do you really want to drive a terrible McLaren F1 car that badly? Because honestly… if he stays… I think he could as good as Dario Franchitti was in the #10. No cap. 
But that's a discussion for a different day. Yesterday, Alex Palou was perfect. Today, he'll lead the Championship going into the Indy 500. And that should be a terrifying thought for this field. 
The Lightning Round
Nothing sums up RLL Racing since their expansion like this weekend. They've been dreadful all year long, but all three cars qualify in the Top 8. Lundgaard desperately tried and failed to hold on from pole but still took a great P4. Jack Harvey started P4 but locked his front tyre 15 seconds into the race and never recovered, eventually spinning and finishing 20th and a lap down. This was Harvey's signature track and round and he blew it. That might be a career-defining error.
And then there's Graham Rahal. The leader of the team had a miserable time. Caught up in the chaos of the 3-4 wide start and was quickly off-sequence after the races one and only yellow. But the fact he didn't just get the hell out of the way when Lundgaard was behind him off-sequence was just plain selfish and did he teammate no favours. He did well to finish 10th in the end but I wasn't impressed at how he got there. But hey, the way things are going, with Lundgaard 25 points ahead of Graham through five races, it might not be Graham's team anymore if the Dane can just figure out the ovals. And watching RLL at Texas… that could be grim for all parties.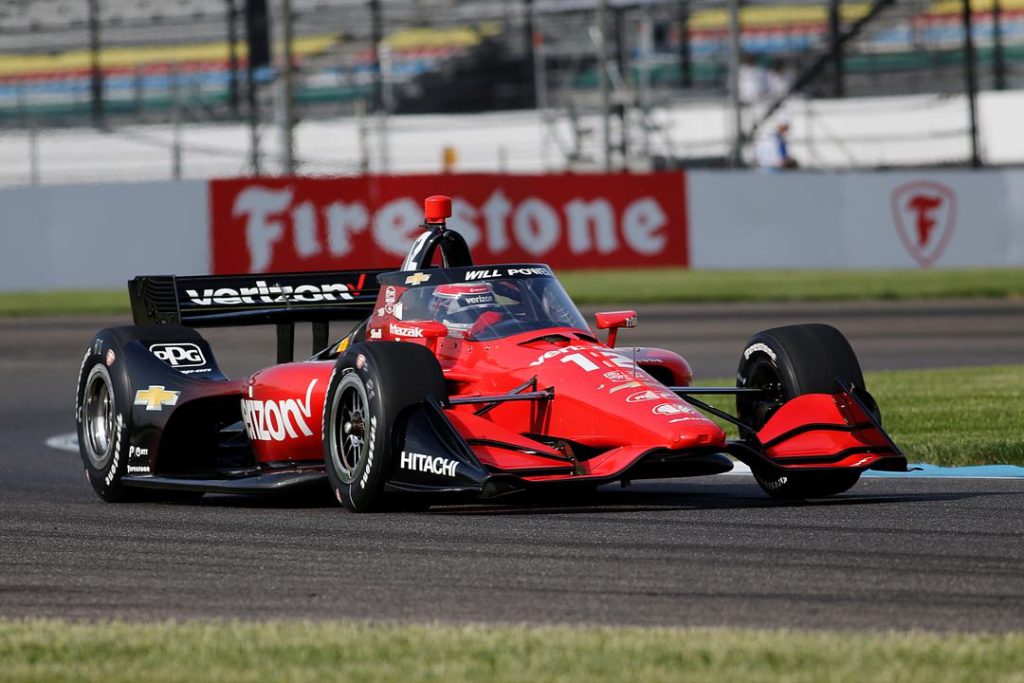 I love that Will Power ran Kyle Kirkwood into the grass with the ol' IndyCar squeeze… only to get the immediate karma of Kirkwood rejoining the track and forcing Power into a spin. So of course, IndyCar, the most lax stewards in Motorsport, sent Kirkwood all the way to the back of the field and give Power the place back for an "Avoidable Contact" call, despite being forced off the track. What in the cinnamon-toast-fuck is this stewarding?! Does anyone in top-level Motorsport want to get this right?!
Pato O'Ward must be getting really sick of this shit. The third time he's finished there this season, and is the only man to have qualified in Every Fast 6 in 2023. And he's not even leading the title fight because Palou has finished every race in the Top 8, and has an average qualifying position this season of FOUR POINT SIX. IndyCar is definitely an old man's game, but these two are spearheading the next generation.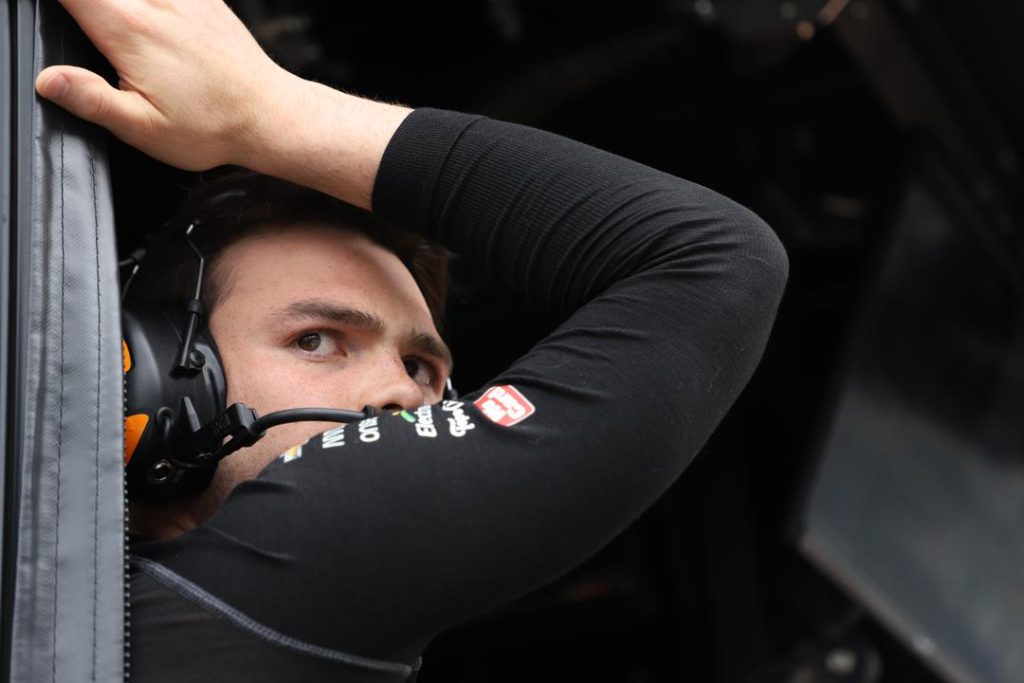 Remember when Rinus Veekay won here?! Can someone please save him from the mediocrity of Ed Carpenter Racing? It pains to see him noit involved in the bigger seat talk almost purely through circumstance. Mans is stuck and is going to be overtaken in the youngster race by Lundgaard, David Malukas and Callum Ilott, and RVK is definitely as good as those mentioned.
Dunno what's become more shocking, is the fact it's a year to the week since Colton Herta's last IndyCar victory, or the fact he's become a tyre butcherer. So much for the superlicense jokes.
It genuinely makes me sad that IndyCar's nearly all-in bet on "100 Days To Indy" is a ratings dud. I never had the hope or expectation that it was going to be a DTS-clone in terms of getting people to tune in, but the fact that not even hardcore IndyCar fans aren't watching it is eyebrow-raising. I might find an outlet for it and review the series on here when I find the time, but for now… I ask you readers, why isn't it working? I fear that marketing your drivers to the nth degree has a law of diminishing returns effect, but maybe I'm wrong?
Dre's Race Rating: 6/10 (Decent) – Look, even a dull IndyCar race is usually watchable, and this one was just… fine. Alex Palou's 3rd stint where he beat the piss out of Lundgaard was what ultimately cooked a lot of the intrigue, especially when no other cautions over than Sting Ray Robb's HMD-suicide mission on Lap 2 led to anything too interesting strategy wise. If it makes you feel any better though IndyCar fans (Because I know y'all love to punch up at F1), it's still better than just about every F1 race we've had in 2023. That's gotta be worth something, right? See you back here after Indy 500 Qualifying.