I'm 31 years old in August. There are still many things about myself as a person that I'm trying to understand and comprehend. Even in something as ultimately trivial as Motorsport.
Everything about me and my tendencies as a sports fan should have me loving Sportscar racing and loving Le Mans. But for so many years, it just never clicked with me like that.
I grew up a huge sports fan and petrolhead. David Beckham's epic goal for Manchester United, when he scored from the halfway line on my 4th birthday, was one of my earliest childhood memories. My first poster on the wall was a Ferrari 550 Maranello. I cut pictures out of books on cars and motorsport and made collages in art lessons.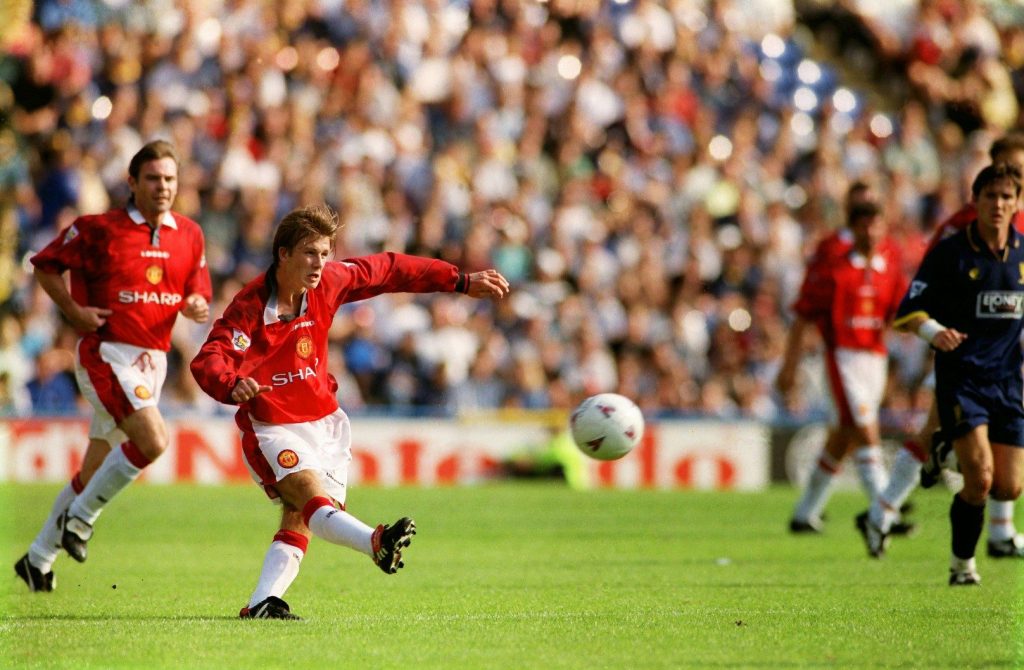 And I loved Le Mans and the prototypes that came with it via video games. I was your typical 90's testosterone kid. When it came out in 2001, Gran Turismo 3 was a game changer on the newly released PlayStation 2. The holy trinity of Toyota's GT-One, Nissan's R390 and Mazda's 787B were so much fun to just throw around the game's fictional tracks, jacking them up to over 1,000 horsepower via big Turbo's, just because you could. 
Gran Turismo 4 took it to another level. Circuit De La Sarthe made its series debut and a fleet of Le Mans' Group C era came into the game. The Nissan R89 and R92CP. Jaguar's XJR-14. The Minolta-Toyota 88C-V. The Sauber Mercedes C9, as well as more modern beasts like the Audi R8 and Pescarolo Judd cars. Nothing gave me more joy than rocking those 230mph+ monsters down the Mulsanne. I actually did both 24-hour Endurance races as a teenager. I should have been making a beeline for the race itself. And never did.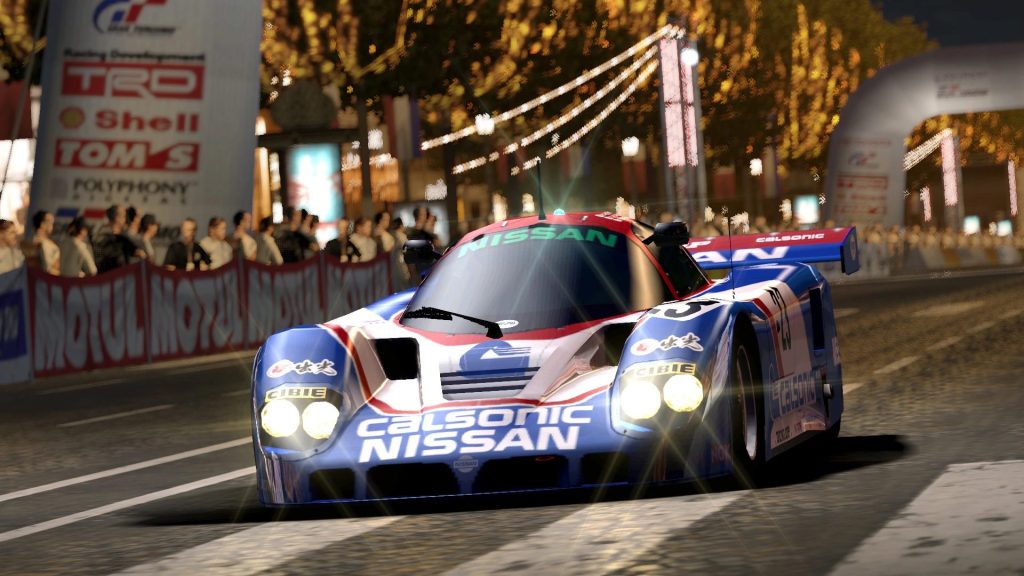 I can't even use the excuse of time commitment, with even the shortest World Endurance Championship races clocking in six hours. In today's world where the importance of "Live TV" has dwindled in the era of the DVR, or Amazon insisting it could deliver you a USB cable in two hours. I can't use the world's movement towards instant gratification as an excuse. I mean, I like cricket for fucks sake!
Another great sporting event over the weekend was the World Test Championship Final between the two best Test Cricket sides of the modern age, Australia and India. A five-day marathon but with genuine intrigue going into the final day. India with 7 wickets in hand but in good form, despite having to potentially chase down a mammoth 444 runs. 
But with Virat Kohli, one of India's all-time greats and the biggest name in the sport, sharing the crease with Ajinkya Rahane, getting a recall due to his away ground prowess, and Ravi Jaedja in the wings, the game's best all-rounder… there was genuine hope that all four results could still be on the table.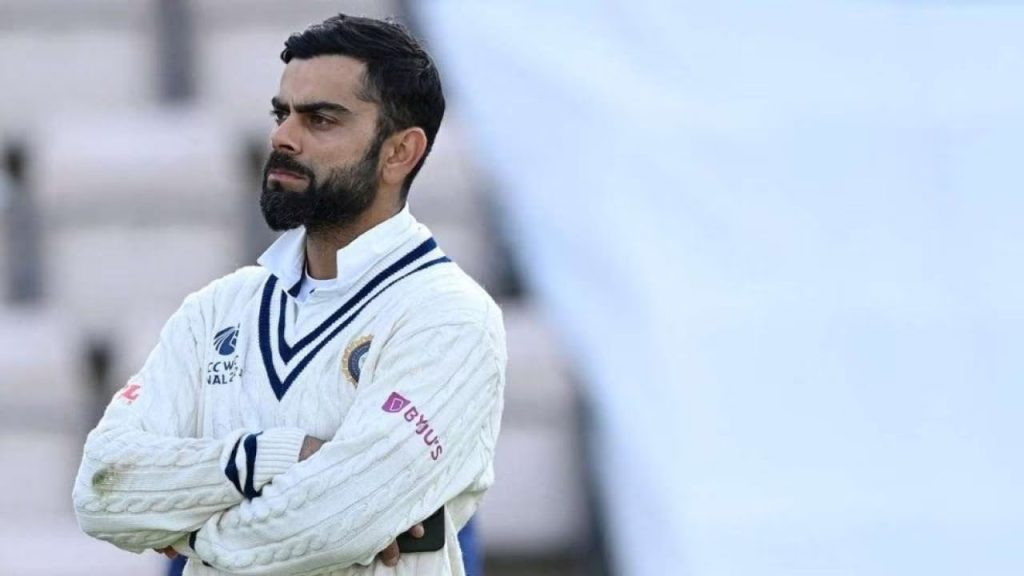 India collapsed to a formidable Australian bowling attack (Stop me if you've heard that one before), losing those 7 wickets for just 70 runs, but it was that 17% chance the brilliant CricViz analysts worked out overnight that gave you that hope you sleep on. No other sport gives you that. To many, boring as fuck. To others like me, fascinating. So patience… not lacking in that either. Even if I love a good T20.
I should love Le Mans. And yet, I've never been as emotionally invested in it until this year. This year… I got it.
It might have been the hype. Being an Admin of a very healthy Discord server that watches almost everything Motorsport-wise, this was the most anticipated race in years. The new, cheaper Hypercar regulations had brought in a wave of manufacturer backing. Peugeot, Cadillac, Porsche, Vanwall (Yes, really), and the big one… Ferrari. The first factory-backed entry in the top-flight since 1973. As a childhood fan who loved Ferrari growing up, I had to watch their return. Hell, I was even mad enough to go with my heart and pick the #51 car for the win.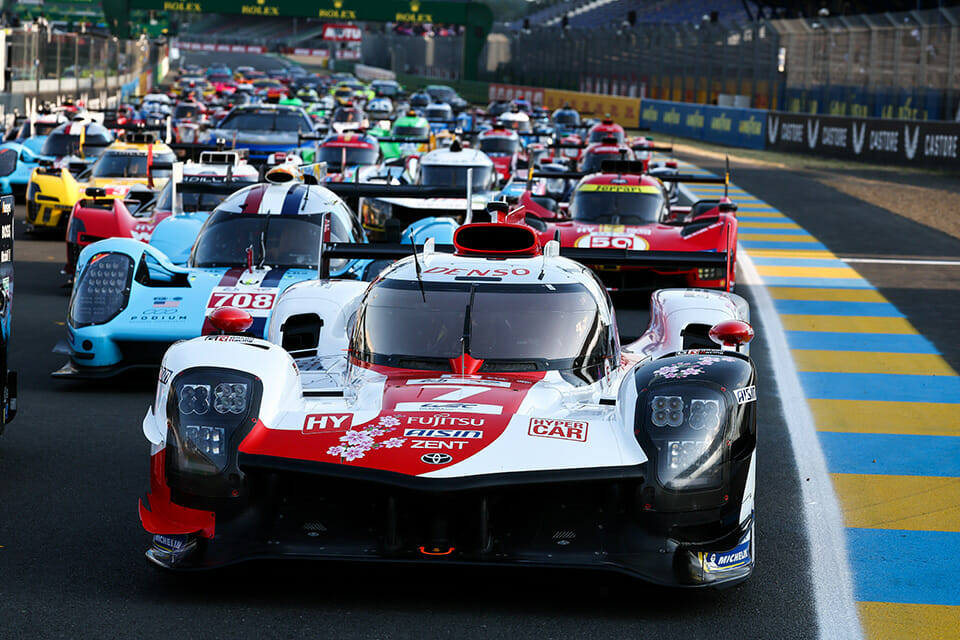 I was mad given the opposition. Toyota, the last bastions of the LMP1 era had won the last five editions, even with their competition withdrawing around them left and right. Endurance royalty for drivers too like all-time lap record holder Kamui Kobayashi, Brendon Hartley, and Sebastian Buemi, who was looking to be just the seventh member of the "Five Winners" club. Porsche, who were the first to develop their Hypercar and had more testing time than anyone else. And a fleet of four cars with customers Jota entering the top class.
When the race actually got started, it was genuinely wonderful to see the worry about the last-minute Balance of Performance going into the race, largely workout. Almost everyone in the Hypercar class was competitive. Ferrari was fastest on outright pace, but not by enough to shut the door on everyone else. Toyota had to carry an extra 37 kilos but was still more than competitive. Porsche could have contended with a cleaner early run and Cadillac was on the pace too but suffered niggles and a spinning Jack Aitken early on.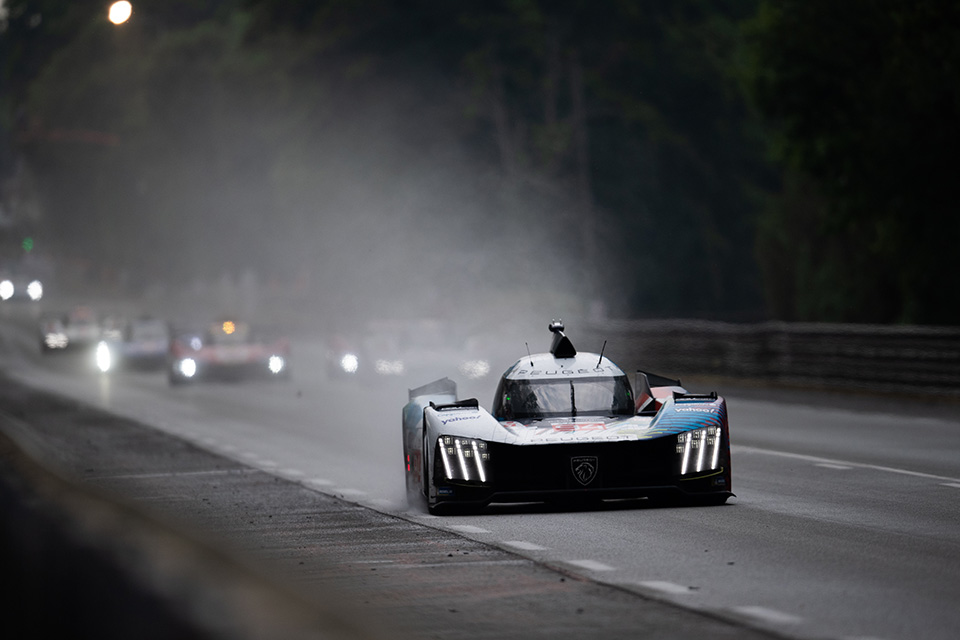 Hell, we even discovered early on when the rain came down in force, that the Peugeot had genuine pace in wet conditions. The hometown effort, largely mocked going into Le Mans after a dreadful, unreliable WEC season so far that led to many memes with "Man" added via Photoshop, had shown some genuine promise. Not bad for a factory effort that had people far more knowledge on sportscars than me speculate that this was a one-and-done deal; or that Peugeot winning would be the equivalent of Top Gear's race across London when the car was beaten by a boat and public transport. Awks.
I watched a good 15 hours of this live, but took a break as the sun came down and all HELL broke loose. The curse of Toyota's #7 car continued as a Ferrari GTE obliterated it as they entered a slow zone. The leading #51 Ferrari spun out, the #94 Peugeot hitting the barriers. 
By the time dawn broke, it was a two-horse race between the #8 Toyota and the #51 Ferrari. And it was hard not to be gutted for Ryo Hirakawa, the perennial Super GT and Super Formula ace, being tasked to gun down the faster Ferrari with just a handful of hours left. He was on the way, but spinning into the barrier at Arnage ended their chances. It left the way clear for Ferrari to win their first Le Mans outright since 1965.
And yes, I took to Twitter as people joked about the Charles Leclerc comparisons made as his beloved manufacturer made history. Yes, it's a little unfair to joke about the 5-time F1 winner and Championship runner-up with a fair amount of "apples and oranges" between Ferrari's F1 woes and their separately ran Hypercar programme.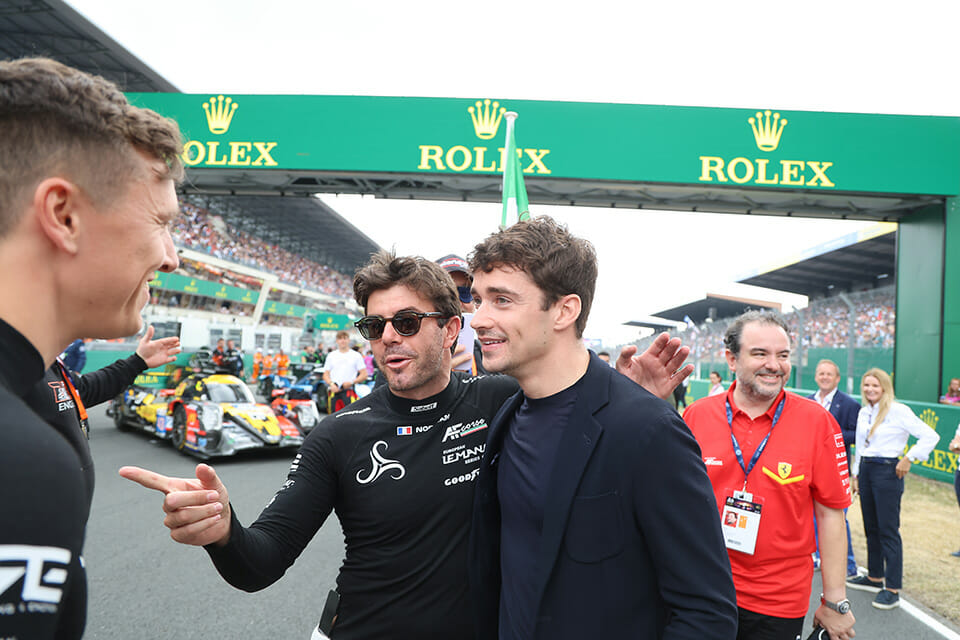 But when we're dealing with a niche series that many people will only watch its headline race, and we associate Ferrari in Motorsport with F1 first, via either the glowing success of the Schumacher era or the bitter pain of a 15-year Championship drought, and the constant cycle of hope and ultimately, failure. All on a social media platform that promotes the worst in our tribalistic fandoms and relationships with the drivers we admire. With all that in mind, it's hardly a shock that comparisons were made and dismissed with equal vitriol. I'd say yesterday afternoon would be a good one for us as fans to reflect on our relationships with high-profile people, but I know I'm speaking more out of hope than expectation. 
Le Mans has so many stories to tell up and down the field but as an F1 guy first and foremost, it was hard not to be happy for Antonio Giovinazzi in particular. The Italian Jesus lookalike never hit the ground running in F1, pushed out of the sport in a classic case of financial warfare. His Formula E tenure with Dragon was equally awful, victim of a dysfunctional team and a horrible car, always playing catch-up to learn the game of regeneration. But Gio, loyal to Ferrari through all the disappointment, the brand he too loved and cherished from the time he was a small boy, triumphed in the brand's most high-profile moment in Motorsport since 2008. It was wonderful to watch. 
It was a shame that we didn't see too much of the LMP2 fight, but it was also hard not to be happy for the Inter Europol team and Fabio Scherer, racing with broken bones in his foot, literally hoping into his car on driver changes. Ridiculous and admirable in equal measure. And of course, the final ever GTE podium as Corvette Racing signed off in its final outing as a factory team with one more Le Mans victory, parallelled with the crushing disappointment of Iron Dames finishing just outside the class podium. The fact that we're at the point where 4th after leading their class is heartbreaking for them, says a lot about how far we've come. But the fact that only five women took the start in a field of 186, also shows how far we still have to go.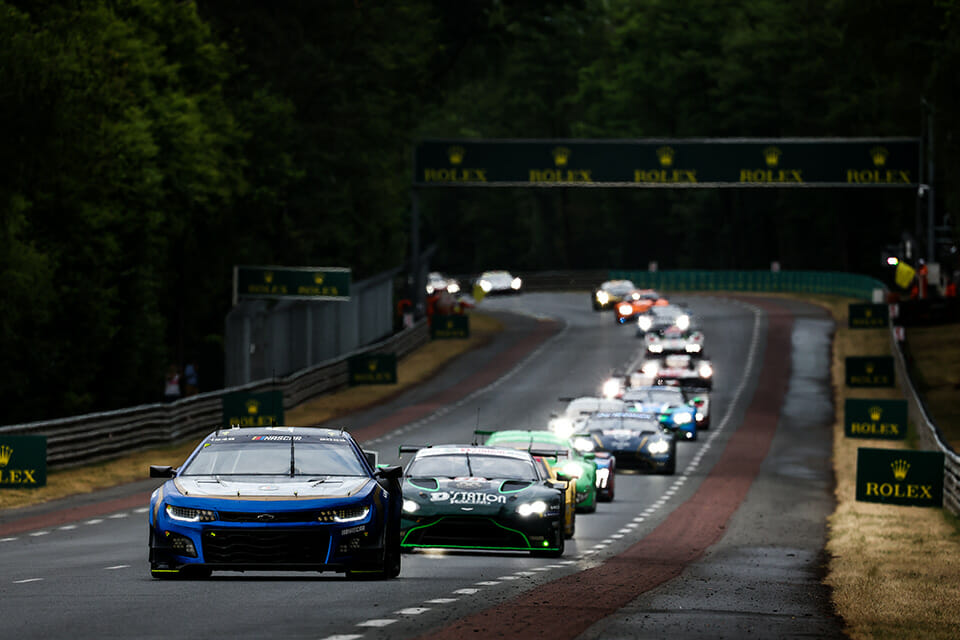 And how could I not mention the incredible spectacle and fun that was Hendrick Motorsports and Garage 56. I loved everything about this as Jimmie Johnson, Jenson Button and Mike Rockenfeller came together with an adapted version of the Camaro Stock Car with nearly 700 horsepower, an endurance fuel tank and carbon chassis that showed just what was capable of a car we normally just associate with turning left at 180mph. Seeing onboard footage of them overtaking LMP2 cars in a straight line and earning the right to start in front of the GTEs, let alone just the sheer "Big M8 energy" that came with something that large showing up at the Mulsanne was wonderful. A Top 40 finish and immaculate vibes. Wonderful, and for me, what Motorsport is all about. Passion, ingenuity, adaptability and fun. Loved it.
Like I said at the top. I should have loved Le Mans years ago. Everything about me says I should, but never did. Until this year. This one was special. The entry list. The competition. The attrition showed the best and very worst of this race. (Hell, the new Safety Car procedure probably needs some work. The 24 Hours of Safety Cars were valid early on). But this was a race of the decade contender, and if the new era of sportscar racing was anything like this… I'm in. See you next year. 
Forza Ferrari.