A conversation with… myself, about the 2021 season, and the deciding races over the next two weeks.
Dre 1: So they brought us back for the holiday season, huh?
Dre 2: Yeah, Dre ran out of ideas again, so here we are.
Dre 1: Times be hard around the holiday season.
Dre 2: On the contrary mate, this F1 season runs until 2 weeks before Christmas, so we're probably going to see Season Reviews in February right before testing. We're a 12-month sport now baby!
Dre 1: So the Premier League, only even more burnout inducing?
Dre 2: Precisely!
Dre 1: Cheery. So we gotta talk about this title fight, right?
Dre 2: Yeah, I'm as shocked as you are that we're 20 rounds deep and we still have one! But you'd never guess if you logged into Twitter. The moment there's been a back and forth twist in this title fight, their side of the fanbase will declare "title over". After Mexico, a lot of people were calling the Mercs W12 a wheelbarrow with a wing on it.
A week later, Lewis Hamilton pulled out his greatest weekend ever. Ironically, off the back of a rear wing failure that everyone's been talking about. A week after that, Max Verstappen starts 7th, "title over" is declared, and then Max is 2nd within six laps of Qatar starting. I think as fans, a lot of us try to talk ourselves into the negativity of losing because it makes us feel better about it if it actually happens.
Dre 1: Good ol' reverse psychology. But hey, it's almost like these two are the two best drivers in the world or something.
Dre 2: Did some maths the other day on this. 75% (30 out of 40) of the Top 2 finishes in the sport this season have been by these two drivers. Verstappen 16, Hamilton 14. They're on another plane of existence compared to the rest of the field.
Dre 1: Hell, Max has a Championship point RIGHT NOW going into this weekend. It's been 5 years almost to the day since Lewis last had to survive one of those. If anything, I think we're making the same mistake that we made with Nico Rosberg in 2016, before his shock retirement. I don't think he's getting enough appreciation for just how good he's been.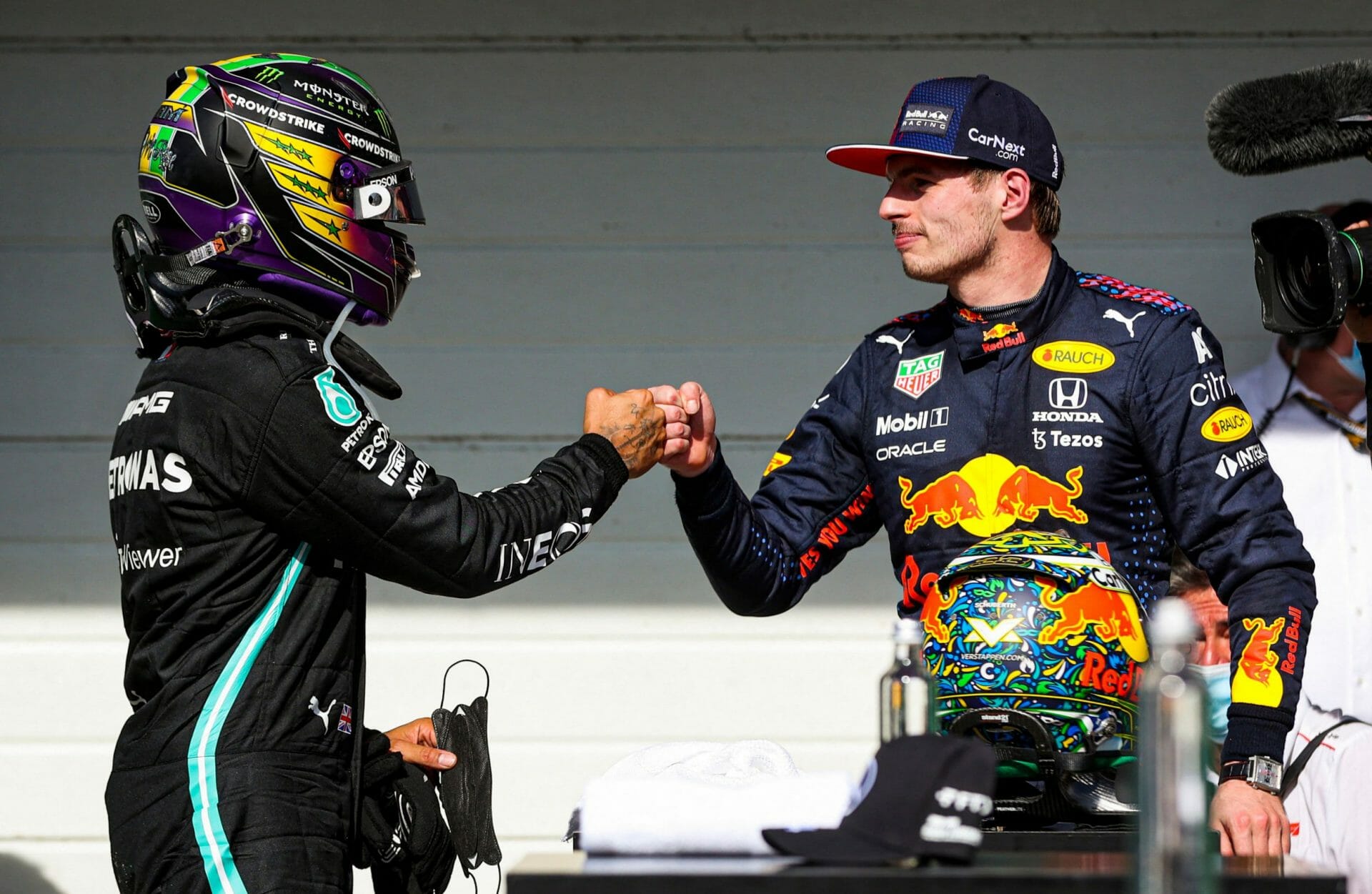 Dre 2: Because you know how this goes, Dre.
Dre 1: *sighs* …Best car argument?
Dre 2: Best car argument. Red Bull made gains, and when haters have spent years on these platforms trying to diminish how good Lewis has been behind the wheel (And Sebastian Vettel if you wanna go back a little further), 2021 could be the year that cements Hamilton as the greatest of all-time. Winning despite not necessarily being in the best car was a staple part of Schumacher's mythos in the 90's. If Lewis wins this in the most competitive title he's faced since 2008, and takes World Title #8, that's the last major counting record, gone.
Dre 1: But the narrative will change if he doesn't. People will just say Red Bull's been better and that's the vindication that Lewis is still the GOAT anyway. It's not as simple as that.
Dre 2: How come?
Dre 1: Think back to testing. We saw Mercs spin out what, three times? It's easy to forget that in terms of regulations, this year was never supposed to happen. The floot adjustment rules hit Mercs hard, or at least we thought they did. Then Lewis won three out of the first four races. I think a lot of people understandably just assumed Mercs had gotten over it and were going to win because their reputation as seven time double champs preceded them. I know I did.
I think this season's swung back and forth to the point where it's essentially become track and strategy dependent as to who's been faster. If you put a gun to my head, I'd say Red Bull's been slightly better overall. That middle block for them was awesome. But on the other side of the coin, Mercs cranked their power units up in Turkey and have probably been stronger since then. But I don't think it's been by enough to make a Verstappen title win a foregone conclusion.
Dre 2: That's fair. And that's the problem. It's incredibly hard to quantify the value of the driver in these scenarios. Even their wingmen, Bottas and Perez have had their form swing on a dime all season long. Both of them have been torched on occasions for their bad days. But both have also taken key wins under pressure; Bottas in Turkey and Perez in Baku. Where do you sit in the driver situation?
Dre 1: Hard for me not to give Verstappen the edge here. It's easy to forget, Lewis has been in title fights from Day 1 of his legendary career. He's had a good half dozen that that he was either in the business end of, or robbed of being involved in like 2012. This is Verstappen's first time at the very highest level, and his execution has been virtually flawless. Think about it. What's the biggest error he's made this season?
Dre 2: Does Monza count? We both felt like it was a racing incident more than anything else. Take that away and… Erm… shit. Are we thinking Bahrain and the illegal pass for the win on Hamilton to try and win?
Dre 1: I think so. You said it earlier. 20 races in, 16 Top 2 finishes. The four that haven't, all have mitigating circumstances. Baku, freak tyre failure. Silverstone, accidentally put in the wall. Hungary, he was the 7 in a 7-10 split but still finished 9th with a severely damaged car. And Monza… you can be the judge.
Verstappen has almost forced a "Schrodingers" title fight, where he's forced Hamilton to be at his absolute best in order to keep this title alive. But then a Hamilton title win wouldn't be surprising either because of his late-season drives and a power unit that seems to make a much bigger difference when fresh. It's a very unique scenario, but Max Verstappen deserves praise either way for a season as good as any in the hybrid era.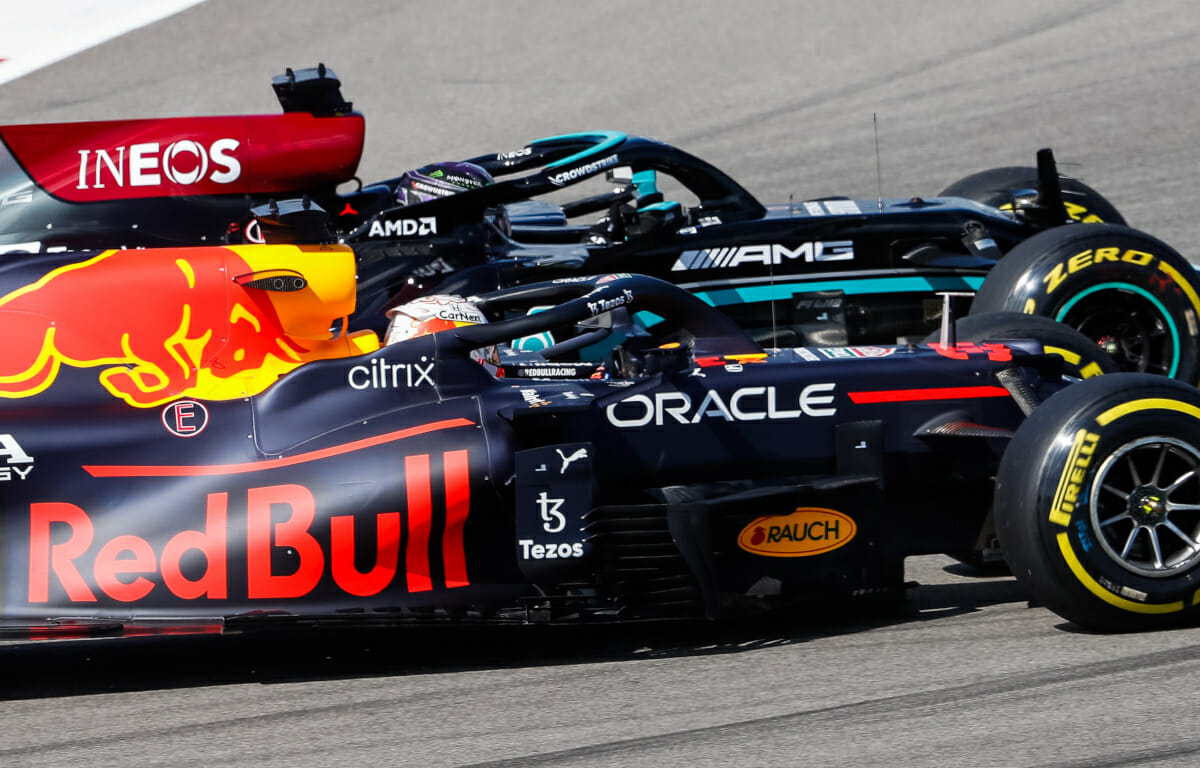 Dre 2: And that's the wildest thing about Lewis. He's gone back-to-back on the triple header, but only won 4 out of the last 16. In an era where he's batted almost .500 for the last EIGHT YEARS. I don't think this is the Lewis he's been in 2017 or 18' when he was absolutely impervious. Some of that has been Verstappen has given him very little breathing room. But I also just think he's not quite the driver he was in his early 30's when Vettel was the main threat.
He's skated on thin ice. Only 4 pole positions this year when qualifying was normally one of his strongest suits. He was hasty in Imola under traffic and made a mistake that the red flag took a lot of the sting out of. He missed an open goal worse than Aubameyang did on Saturday when Baku happened. Silverstone's red flag for an incident he was deemed responsible for saved a car that was going to be retired. That's racing. It sounds like I'm being really nitpicky here, and I am, but you have to be at this level.
Dre 1: …But he's still Lewis Fucking Hamilton. Be honest, did YOU see him passing 25 cars in a weekend to win in Brazil? If there's one man you'd put money on to win you a race to save your life, it's him. And that's why people still believe and understandably so.
Dre 2: I was too busy laughing at Toto Wolff's shithousery of him stunting on that win when he and his team were accountable for Hamilton's struggles in the first place!
Dre 1: The team bosses really are something, huh?
Dre 2: They're biased politicians, treat them as such. It's not their job to be objective like we are and call things like we see it. It's to defend their drivers and their brands.
Dre 1: No doubt. Christian Horner was already a deeply unpopular figure for how he's treated his drivers in the past. Then he got labelled on a sliding scale of anything from "bad loser" to "racist" for Silverstone and calling Lewis Hamilton a dirty driver. A man who's had 3 causing a collision penalties since Brazil 2019. Not saying he's dirty, but he's not the squeaky clean guy many want to pretend he is. Even if it was less so than Max's past, where he made a career off of figuring out where the "line" was. They're racing drivers. If you're not pushing the limits if what you can do, you're not doing your job properly.
Then last week, Horner dissed a marshal. Which in F1 circles is about as sacrilegious as punching the Pope. Especially given we lost one earlier in the year. Horner's going to be typecast whatever he says at this point. He's just leaned into it.
Dre 2: Doesn't really matter. He's never winning a popularity contest on social media. Toto Wolff called the Monza clash a "tactical foul" on Verstappen's end and compared their Quali DQ in Brazil to the struggles that Lewis has had in his life on Sky and no-one batted an eye. Your reaction at home was probably dependent on which side of the fence you're on in terms of driver support. We look for anything to character-assassinate the other. It's tit-for-tat between these two and 95% of the infamy has come from Horner being the panto villain fanning the flames, and fans trying to score brownie points on the other like it's an episode of The Jeremy Kyle show.
Dre 1: And it's why F1 discourse has gotten so toxic. It's the "footballisation" that so many in the political landscape talk about. Defending your turf until the bitter end, combining that with a platform where reducing your arguments to fit 280 characters only harms discourse. And let's not forget, there are literally zero repercussions for being a dickhead on the platform. Racism is the ultimate disrespect, and Hamilton's gotten that this year. On a slightly lesser level, Yuki Tsunoda got xenophobic abuse for his Mexico "error". Verstappen has had death threats and people mock his childhood treatment.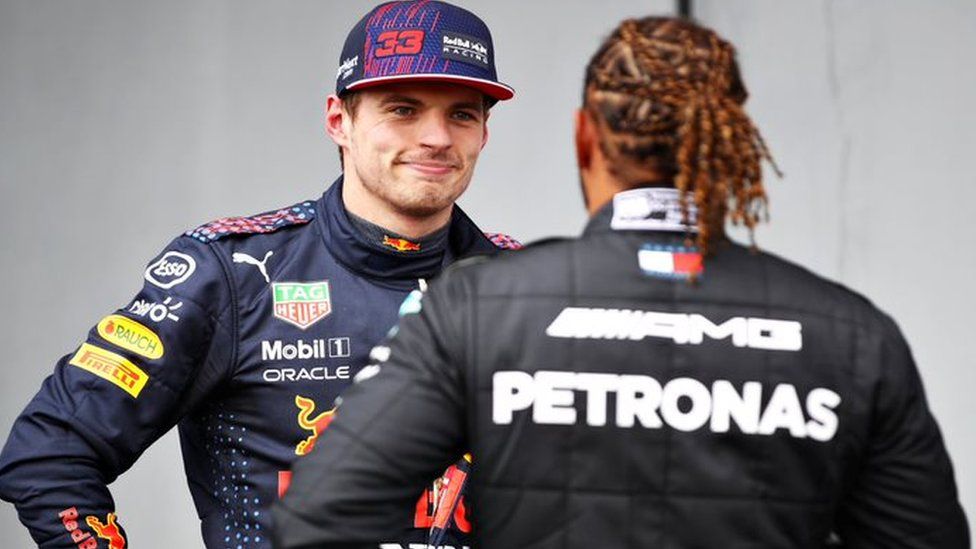 In our own past, we got racially abused on Ask.FM simply for defending Sebastian Vettel, while he and Nico Rosberg were called Nazi's simply for being German. Some of the nastiest people on these platforms do so in the name of their favourite drivers, who themselves would probably be disgusted in what they're doing. But you gotta get them likes, right?
Dre 2: It's brutal, only now more popular and mainstream because of the fact more people than ever use these platforms. It's a damn shame when we should be celebrating the best title fight we've had since…
Dre 1: 2012, maybe? 2010? Maybe 08?
Dre 2: Yeah, something like that. So who wins it?
Dre 1: Think Hamilton wins in Saudi Arabia to make it a 1 point game going into the finale… and Max takes Abu Dhabi to win it by a nose. One more win for Max should do it barring shenanigans. But would you put money on it?
Dre 2: Only if it gets me an NFT. Sergio Perez helmet in the wallet is dropping as we speak.
Dre 1: Bruh.