"Max Verstappen. Michael Schumacher. Sebastian Vettel. The 13-win club."
Well… That was pretty good. Formula 1 returned to its original new American home, the Circuit of the Americas. And we got an absolute classic. Max Verstappen had to work extra hard to take his 13th win of 2022, Lewis Hamilton through the house at it in an attempt to break the dry spell and all-out chaos in the midfield. And of course, a bunch of shit off the track too. Let's try and make some sense of it all.
Hamilton vs Verstappen: Role Reversal
Well, this was looking like another smooth day at the office for Max Verstappen. Nailed Carlos Sainz before we even got to Turn 1, and was comfortably in front of Lewis Hamilton…
…Until a broken wheel gun hit Max with an 11-second pit stop, and he had to take 7 seconds out of Lewis on Mediums vs his Hards to win. So of course, he did. Hamilton put up a brilliant fight. We know full well that Mercedes just isn't on Red Bull's level, but Hamilton put up a valiant effort in trying. Max is just that good at the moment. But it was certainly refreshing to get a new fight for the win and Max having to essentially win under a handicap. Mad fun.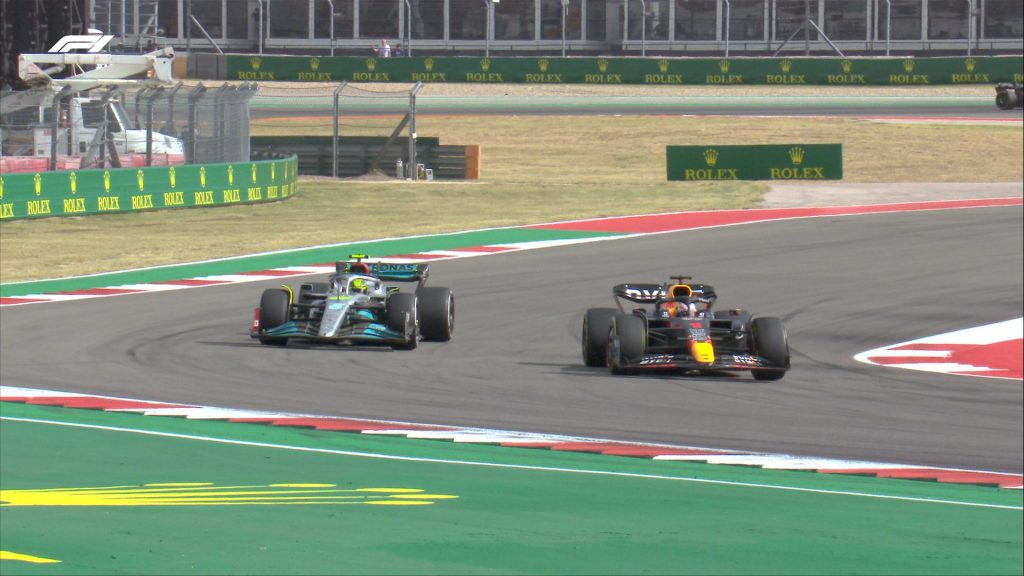 And with Carlos Sainz sadly taken out of the equation 15 seconds in, Red Bull is Constructor's Champions for the first time in a decade. Controversial as it is to say given the current sporting climate, they are the best team in the sport, they've nailed these regulations, and Max is driving as well as he ever has. Hard not to gas them up to some degree.
The Not-So Lighting Round
Lance Stroll… What in the fuck was that? The man turned into the side of Fernando Alonso's car alongside him at 184 miles per hour. This is an absolutely horrific incident he's 100% accountable for and deserves the book thrown at him. I wouldn't be opposed to being parked for a week as Bubba Wallace was in NASCAR. Completely unacceptable.
If karma really is a thing, then Fernando Alonso coming back from being airborne to finish 7th is some good juju. He deserved that.
George Russell is a clumsy so-and-so. This is the third time this season that he's really not covered himself in glory in terms of race craft. First Perez in France, then Mick in Singapore. And now a spear to Sainz in the sidepod like his name was Roman Reigns. The man was lucky it was only 5 seconds. A shame because he's so good otherwise.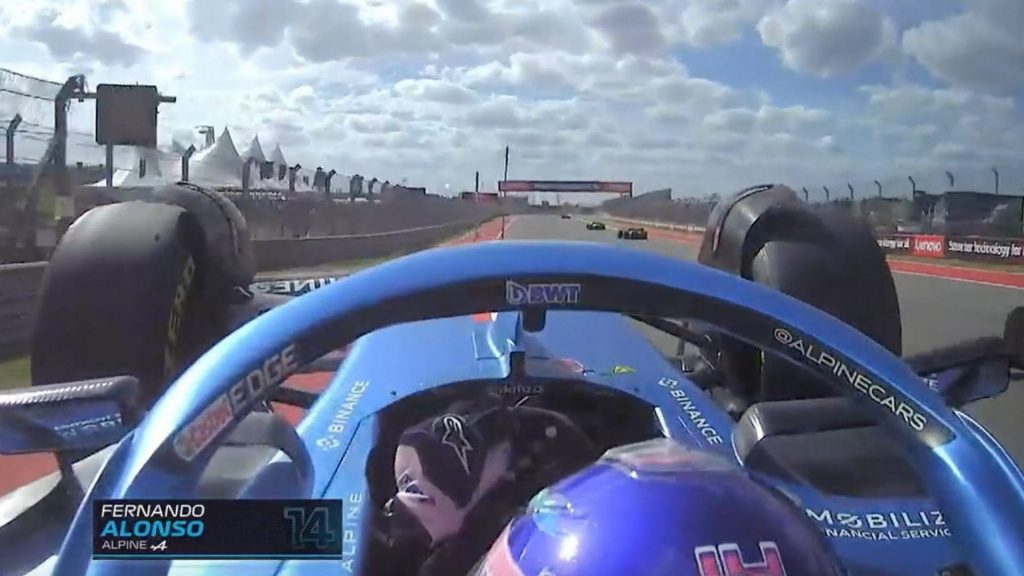 Sebastian Vettel had a DAY. Leading several laps on the alternate strategy, on for a Top 6 before a botched final pitstop dropped him out of the points. But a big comeback got him 8th place via a terrific final lap showdown with Kevin Magnussen. Superb driving from the pair of them given K-Mag was on 30+ lap old mediums, a tyre that was designed to go 18 at most. The Driver of the Day and richly deserved. (Mind you, we could say that about half a dozen folks today.)
Of course, Red Bull won the Constructor's a day after the FIA delayed their meetings about the cost cap due to Dietrich's passing. Of course, they're going to celebrate said title win too. Way to throw Red Bull under the bus. I don't like either party very much, but this is all just dumb.
Running Of The Bulls
I genuinely forgot to talk about Red Bull's other major issue. Yeah, they actually did break the Cost Cap.
There's now a dispute between themselves and the FIA over what happens next. Red Bull has a minor breach. It's probably between 1-2m. Red Bull dispute some of the costs as to what counts and what doesn't. There have been rumors on this varying from catering costs and the Internet memes pouring in as a result, to potentially getting tax breaks voided.
In the meantime, the FIA has chosen a punishment to hit Red Bull with in secret. The ball is now in Red Bull's court as to whether they want to accept the punishment, or take it to the Cost Cap Arbitration panel and if they lose, they cannot appeal against it. It's very similar to those plea deals you hear about in every American crime documentary three-quarters of the way in.
You can be mad about this process if you like… blame the teams. They all agreed to it when the cost cap regulations came into play. Because as I've always said, the F1 team bosses are politicians. If they're not acting in that way, they're not doing their jobs properly. And if I was a team boss, I'd probably want some kind of failsafe in there just in case you did run over, accident or not.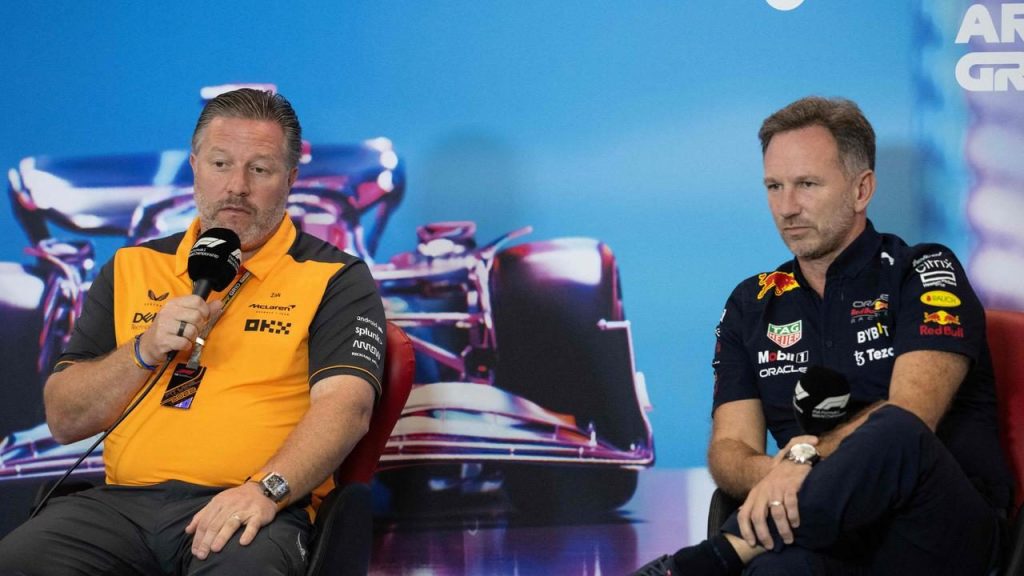 Everything else that's come with this, I largely ignore. Of course Zak Brown was going to send an open letter to the FIA, he's been the biggest pusher of the cap since the idea first got floated. And of course, he wants his competition to take as big a penalty as possible. No shit. And that's why it's no different from Christian Horner's brash "performance" at Saturday's Press Conference. Man isn't going to sit there and take it lying down if he's that adamant he's not in the wrong. Toto, Mattia, and others are going to push to make a statement out of this breach.
This is the politics we secretly (Or not so secretly) love about F1. There's that dangly carrot that Red Bull might lose their 2021 Driver's Championship, revenge for what so many called the injustice of last season's finale. Sticking to Christian Horner, the man who at best, leans into the panto villain role he's built for himself within the sport. Wanting to make an example of the biggest cheating case in recent times, in a sport built around that very concept itself.
With the FIA currently having worse approval ratings than Liz Truss, it almost doesn't matter what the punishment will be, we won't be happy about it. The sport HAS to make an example of this breach if it sticks, or else it opens up the possibility of others doing the same. But changing a title, maybe two, 10 months after the fact isn't a good look for anyone. It's an unwinnable situation here and there will be fire and brimstone whenever this gets settled. Have fun with the chaos.
We Don't Have to Hand It To Them
Dietrich Mateschitz, Red Bull's owner, died at the age of 78 yesterday. It's impossible to ignore his impact on modern-day Motorsport. The obviousness of his influence is clear. Two F1 teams, a race track in the Ring in Austria, and many drivers that probably owe that man their careers from Sebastian Vettel to Max Verstappen, to even the two-wheeled world like Johann Zarco.
It's a genuinely scary thought that the landscape of modern-day Motorsport would be without him. Does F1 survive the Credit Crunch in 2008, when Honda pulled out and others considered the same? Would you even be reading this post on this website?
…Ah well, I can live with that.
See, here's the thing. Dietrich was a horrible human being. Being a billionaire already gives you a thin rope, one where you've probably exploited humanity at some point to garner that kind of wealth. He was massively anti-immigrant when Germany was embracing refugees and leaned into backing Donald Trump at the height of his powers. He had no problem using his platform to share it with other right-wing populists.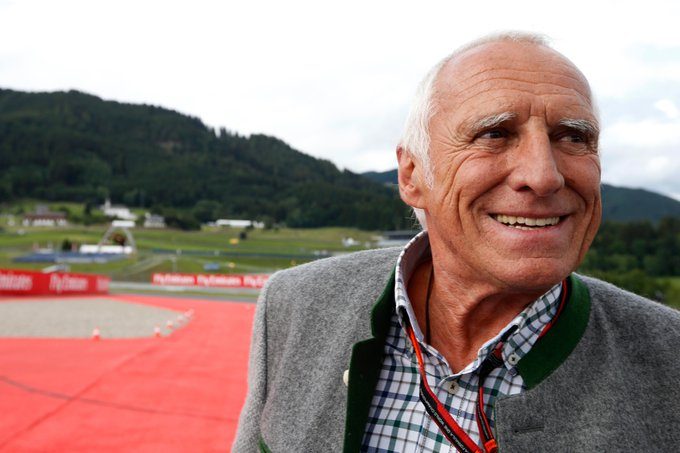 This isn't a man worth celebrating. But we will. Because that's the easy way of dealing with difficult topics when sports and politics collide. That's how Formula 1's sausage is made, and Dietrich is the sport's trip to the factory.
And hey, turns out we booked the extended tour because Brad Pitt has been plastered all over the social media coverage this weekend. A guy who only very recently has been accused by his ex-wife Angelina Jolie of domestic violence against herself and their children. I don't think the sport should be associating itself with him, but fuck it, he's the Hollywood A-Lister who's making the F1 movie next year, let's snuggle in the corner with him!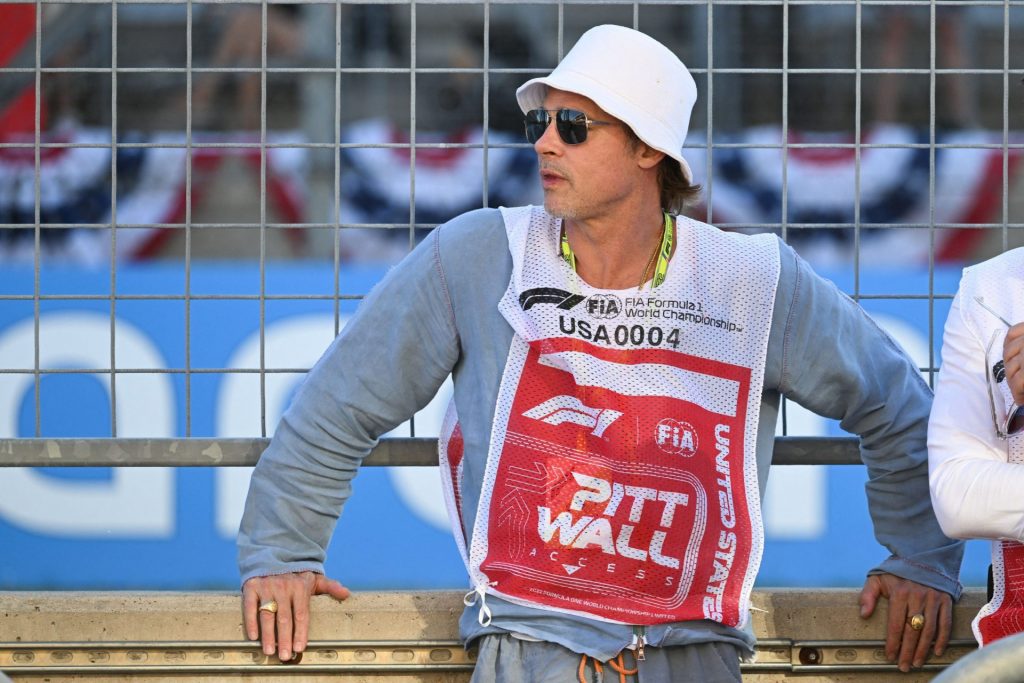 If F1 really wants to embrace its new, manufactured, and thinly-veiled image as the progressive series, you absolutely don't have to hand it to people like this. But again, we will. Because that's easy.
Just get Keanu Reeves next time, for fuck sake.
Dre's Race Rating – 9/10 (Outstanding): This was the best F1 race since probably Saudi Arabia. I think it's the F1 race of the year. This was an incredible race. Drama right from the start, with quality passing all the way up and down the field. The cars COULD follow each other reasonably well. Drama at the top and in the midfield too. And we even got a great finish with Max Verstappen and Lewis Hamilton going at it for the first time in nearly a year. You can't ask for much more. See you in Mexico.