Okay readers, gotta be completely honest with you here – There was one Ask Dre question from April that I intentionally omitted. This was mostly because it was such a complicated question, even before Suzuki quit MotoGP last week. It was from Sammy Mexim, asking about MotoGP's silly season. *gulps*
So here's what I'm going to do. I'll look at all the teams in MotoGP's current climate, and give you what I think is the "Safe" option for their 2023 season, and what could happen if a team decided to be more aggressive with their potential options, and I'll even chuck in a full grid prediction at the end as well, just for shits and giggles. In the words of a certain football pundit – Here we go…
Honda
Repsol – Safe Option: Marc Marquez and Joan Mir / Risky Option: Marc Marquez and Pol Espargaro
LCR – Safe Option: Taka Nakagami and Ai Ogura / Risky Option: Ai Ogura and Aron Canet/Somkiat Chantra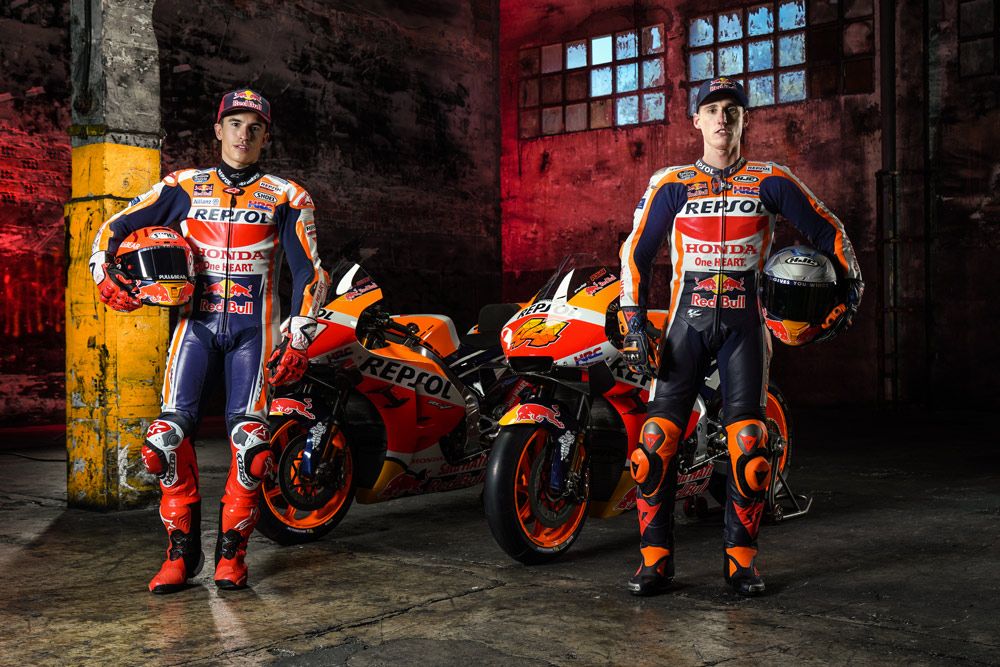 You know shit's a bit weird when keeping Pol Espargaro is deemed the "risky" option. But I think it's pretty nailed on that Joan Mir ends up here, even if is manager is initially denying it at the moment. It's a total no-brainer. Alberto Puig's job doesn't seem like its at risk, but if it isn't, it should be. His management of the team has been a disaster. To be fair, it's not his fault Marquez lost two good seasons with his freakish arm injury. But the development of the team as an umbrella since has been piss poor. They have no quality second rider. Pol was meant to be the bad bike whisperer, and he's just… average here. And Honda are a midfield team at most right now.
Mir could be seen as the safe pair of hands for Honda to build around, and we know of his proven quality with Suzuki has a high floor, low-ceiling rider. Put him alongside Marquez and you have arguably the best team on the grid. Just a shame about the bike.
As for the satellite team, I think Alex Marquez's goose is just about cooked at LCR. He's just "there" and horribly inconsistent at present. Taka Nakagami has been talked about as replacement fodder for a good year now. I think either way, Ai Ogura comes up as a younger Japanese ambassador. But if Lucio wants to clear the decks at LCR and start fresh, I think Aron Canet could be a great second option via Moto2. He's been one of the more consistent riders in the field and that first win is definitely coming.
Ducati
Factory – Safe Option: Unchanged / Risky Option: Francesco Bagnaia and Enea Bastianini
Pramac – Unchanged
VR46 – Safe Option: Unchanged / Risky Option: Marco Bezzecchi and Celestino Vietti
Gresini – Safe Option: Unchanged / Risky Option: Jack Miller and Fabio Di Giannantonio
It's quickly becoming apparent that THIS will be the key move of silly season. Will Ducati gamble on Enea Bastianini at the factory team, or keep Jack Miller and just give Enea a factory package for 2023. I think this is a trickier deal than many think. Ducati seemingly love what Miller does for team chemistry and development. Bagania loves him too and he might have a level of influence as team leader. But Enea changes the team entirely.
Miller's okay playing wingman. Enea sounds like he's there to steal your girl, essentially implying that he thinks he's better than Miller or Jorge Martin. Enea is astonishing at his best, but mediocre at his worst and I still think he's a little raw around the edges. But it's a huge decision that could have massive implications on their future and the dynamic of their setup. Bastianini might raise your ceiling, Miller probably raises your floor. Which do you potentially risk?
Personally, I think Jorge Martin's struggles make Pramac the easiest team to call. I don't think they change at all. Johann Zarco is still a solid, if a little unspectacular all-rounder. Jorge Martin has huge upside, but he just isn't ready for a top-tier seat yet. Four unforced errors leading into crashes is just too much. Another year at Pramac won't hurt at all.
Mooney VR46 are relatively safe too. I do wonder if Celestino Vietti in Moto2 might upset the apple cart, as I'm not sure they would cut one academy prospect to facilitate another. Marini and Bez have both been fine so far, with Bez having a couple of really good performances under the radar. They may just let someone else gamble on Celestino.
Gresini's moves are all dependent on what Ducati decides to do. If the factory do take on Enea, I think they could easily just swoop in and take Jack Miller as their team leader. I think it's fair to say that Jackass is not a World Champion level rider, but at that team, he could be an awesome veteran leader still on good machinery. If not, Enea probably gets a GP23, so everyone's a winner. Fabio Di Giannantonio has been one of the weaker rookies in the field, but they tend to get two years to prove themselves anyway, so he should be fine for now.
Yamaha
Factory – Safe Option: Unchanged / Risky Option – Fabio Quartararo and Alex Rins
RNF – Safe Option: Unchanged / Risky Option – Franky Morbidelli and Toprak Razgatlıoğlu
Good news Yamaha! You've seemingly convinced Fabio Quartararo to stick around. His future (and complaining about the bike) was the single biggest story of the 21-22′ off-season. So for Speedweek to put out there that a deal is close to being done must be reassuring. The bad news… The rest of your riders are relatively poor.
Franky Morbidelli just isn't the same rider after his knee surgery last year and is struggling for even minor points at the moment. He was the ideal Plan B when Maverick Vinales nearly detonated a Yamaha M1, but they may have to blow the team up again if they want an immediate improvement. Because a 36-year old Andrea Dovizioso and Darryn Binder are not the solution here, and they swung and missed for Raul Fernandez last year.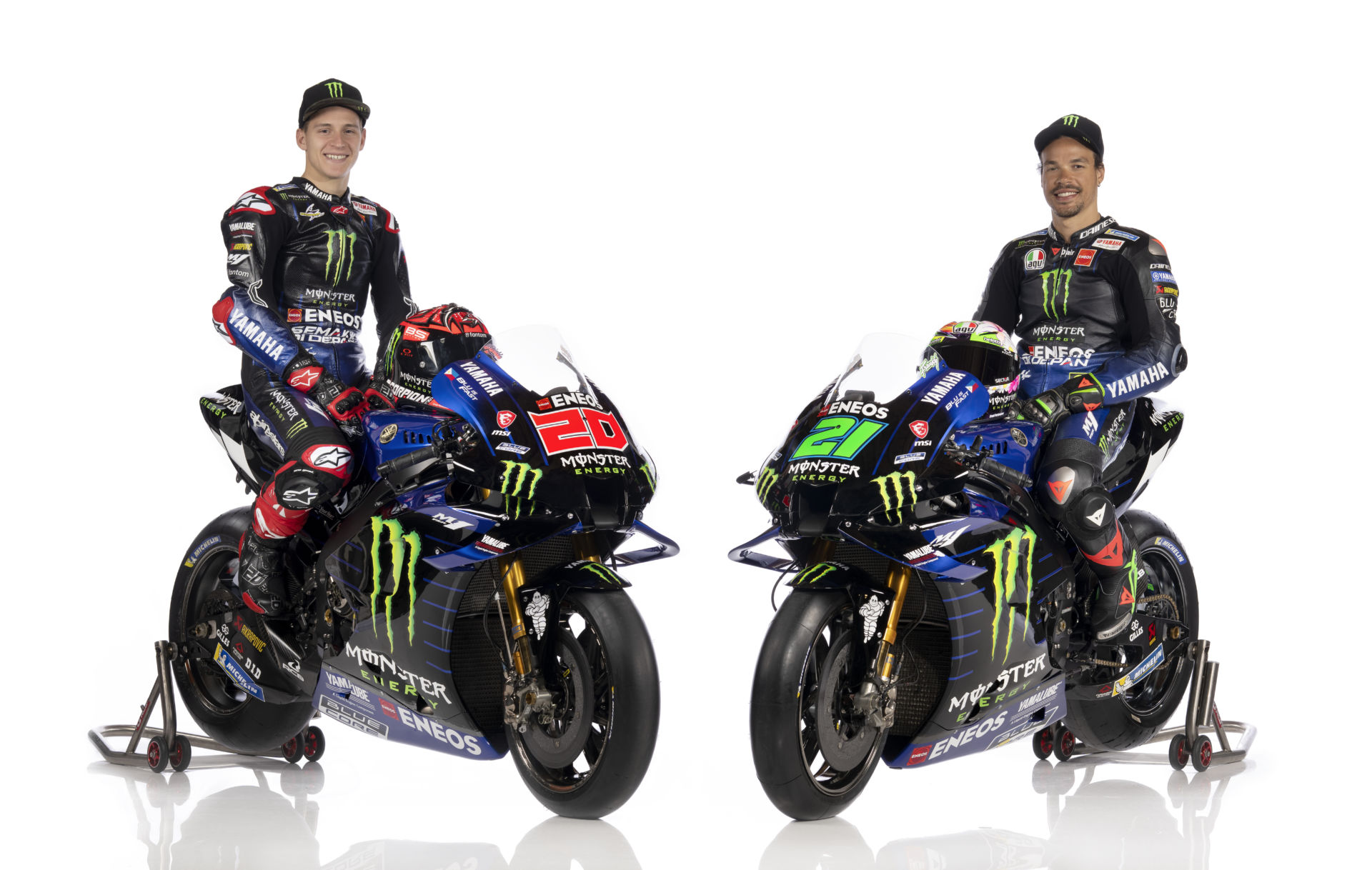 But… Alex Rins just hit the open market, and is talking to everyone who's prepared to listen. If Rins wants a fit similar to his current Suzuki, Yamaha by far makes the most sense. But as said, are Yamaha prepared to demote Morbidelli back down or cancel his deal a year early to make that happen? It would be aggressive, but Yamaha need a better insurance policy than Franky if they want major silverware outside of Fabio.
But wait, there's more! Lin Jarvis has spoken about the potential for World Superbike Champion Toprak Razgatlıoğlu to move over and quickly, given he's already 26 and in his prime. It's really, REALLY risky, and I've spoken before about his mentor Kenan Sofogolu's hesitance to compromise, but I think Razlan Razali would be all over this. He finally gets to please his young rider fetish and Franky gets his old crew chief back that he nearly won the 2020 World Title with (Ramon Forcada). Who says no?
Aprilia
Safe Option: Aprilia doesn't do safe options / Risky Option: The Super Espargaro Brothers
A 2nd Team? Maybe Celestino Vietti and Maverick Vinales? Maybe Miguel Oliveira?
EDIT: I wrote this before today's news that Aprilia's actually keeping both it's riders. Damn and blast. A safe call, but an understandable one, even if I disagree with it. Still, here's what I WOULD have said:
Predicting what the Noale Racing team does here is like me playing Russian roulette with 5 bullets in the chamber. They've got a notorious reputation of being very erratic with their rider choices hence my jokey "Safe Option" here. There isn't one.
Aleix Espargaro is safe as houses here. He's single-handedly dragged them into a genuine title contender. You've got to build around him going forward because he's given you zero reason NOT to. Then there's Maverick Vinales, who's been making the same sort of complaints he made when he was at Yamaha. Results aren't there, he doesn't want to change his riding style to suit the bike and he doesn't want to use data as a blueprint either. At this point, he's running out of time and excuses because Aprilia will want to get a 2nd bike into play. It could be huge given Aprilia are LEADING THE TEAMS CHAMPIONSHIP RIGHT NOW.
I think with Pol Espargaro almost certain to hit the free market pool, why not bring the brothers together and see if that's better? Pol gets a bad rap but the good of his career (KTM, Tech3 Yamaha) to me far outweighs the bad (A year and change with a crummy Honda).
The other wildcard here is that Aprilia are leading contenders to get Suzuki's old grid slots if Dorna can negotiate an exit plan for the Japanese brand. Many more prominent members of the press have said they want to get their foot in the door with bringing up younger talent like what KTM and other brands are trying to do with Moto2/3. Now would be as good a time as any.
And if they do get a second team, and Mooney can't make room for Vietti, why not send him there as a 2nd team leader? And if you still have some faith in Maverick, keep him on the books and move him over?
KTM
Safe Option: Anyone but Miggy / Risky Option: Keeping Miggy
Tech3: Probably unchanged
Brad Binder is a damn solid rider to frontline the team and he won't be under review until the next 2-year contract cycle. Everything else is… a lot. Miguel Oliveira is such a confusing case. His ceiling is off the charts, with more wins than anyone in the brands short history (4), including that stunner in Indonesia. His floor is subterranean. KTM aren't particularly strong right now and that might be enough for Miggy to get the benefit of the doubt on another deal, but the free agency class but be too strong for KTM to ignore. If Alex Rins and Jack Miller really are on the open market that might be enough to give Miggy his marching orders.
I think Tech3 probably stays as is. Remy Gardner and Raul Fernandez know they're not riding a competitive bike at the moment and patience is probably needed. And the latter's already gotten dinged up this season. If anything, I'm partially glad that the hype on Pedro Acosta has cooled. He's another rider who I think another year in Moto2 would do him no harm. The speed is there, he just needs the consistency. Besides, he's 17, what's the rush?
Okay, with all that in mind, here's how I think the 2023 grid will ultimately stack up:
Yamaha: Fabio Quartararo and Alex Rins / Franky Morbidelli and Darryn Binder
Ducati: Francesco Bagnaia and Jack Miller / Johann Zarco and Jorge Martin / Enea Bastianini and Fabio Di Giannantonio / Luca Marini and Marco Bezzecchi
Honda: Marc Marquez and Joan Mir / Ai Ogura and Aron Canet
Aprilia: Aleix Espargaro and Maverick Vinales / Celestino Vietti and Pol Espargaro (Editor's Note: Wahey, two right automatically, bosh!)
KTM: Brad Binder and Miguel Oliveira / Remy Gardner and Raul Fernandez
So Suzuki quits, Aprilia get their grid slots and then expand to 4 bikes. Ducati somehow stay unchanged, but Enea gets a GP23, and Yamaha make the aggressive play for Alex Rins to back Fabio up, sending Franky back to RNF to mitigate some of the risk. Andrea rides off into the sunset. Honda let Taka Nakagami move on for Ai Ogura and take a chance on Aron Canet. And Mir, ends up at Repsol Honda. Good luck to him.
I think I played this right down the middle between safe and risky. But I'd love to hear your thoughts, hit me up on Twitter or wherever else and we can speculate, because that's fun. Thanks for reading!