As I'm typing these words out on a Google Drive document, it's three minutes to midnight on April 18th. George Russell and Charles Leclerc are on Twitch as we speak, driving… Big Rigs on Euro Truck Simulator 2. This is already the strangest sentence I've typed in weeks. But it's also a perfect synopsis for a very different Motorsport environment in a world ravaged by the Coronavirus.
As the weeks have passed since that fateful weekend at Albert Park, many drivers have hopped online in increasing numbers. Whether it be with rigs of their own like the early adopters of Lando Norris, Max Verstappen and Dale Earnhardt Jr. last year, to the late bloomers hopping on the wagon now like the Leclerc brothers, Sebastian Vettel and Scott Dixon. Wherever on the timeline, the fact remains that eSports, racing video gaming and Motorsport in the downtime, have made a heck of a civil partnership.
The moment the penny dropped that we probably weren't going to be racing for a while, the big players all mobilised. In a sporting climate where the main attraction right now is Belarussian football, Veloce and The Race, with massive eSports followings, were quick to jump on the wagon, clearly seeing the massive potential in a market deficiency. They pounced with blends of designated eSports drivers from the F1 video game series, and McLaren's "World's Fastest Gamer" competition, a process of using sim racing to find the next real-world racing talent.
Chuck in some real-life racers like the aforementioned Lando; Max Verstappen, Nicholas Latifi, Nico Hulkenberg and Louis Deletraz, with some high-profile YouTube influencers…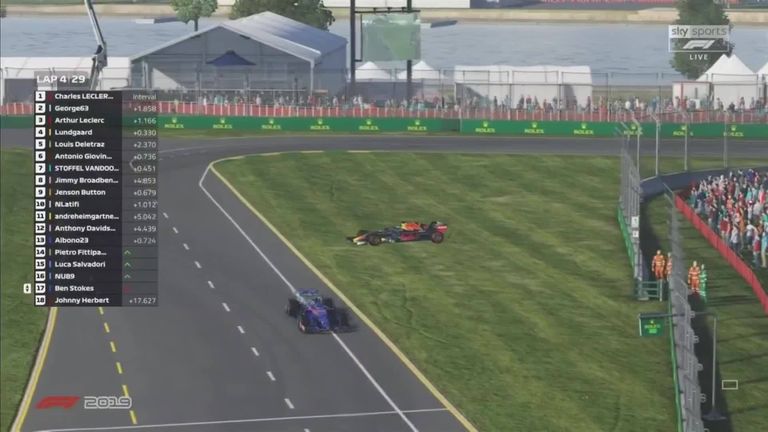 …Hang on. *washes mouth out with soap for using the word "Influencer" with such ease*
Ahem. Sorry. With some high-profile YouTube personalities like Tiametmarduk, Aarava, Jimmy Broadbent, SuperGT and WillNE, and you have yourself a massive event. (My invite got lost in the post, don't worry, I understand.) Tens of thousands of co-current viewers later, a trend is born. By Bahrain's slot, Ryder Cup winner Ian Poulter had hopped on, as did Olympic cycling legend turned racer, Sir Chris Hoy, Real Madrid goalkeeper Thibaut Courtois and Sky Sports' own Johnny Herbert and Anthony Davidson was there.
The formats got refined. The separation between the eSports players taking off into the sunset and the celebrity names and influencers that could hook in the more "casual" viewer. By the time "Tiger King" had gone viral, Ben friggin' Stokes had a rig in his garage. He had half the England cricket team (Stuart Broad, Eoin Morgan, Jofra Archer and Jos Buttler) watching and tweeting along. Of course, him being backed by Red Bull helps. But he really did embrace the culture and plug the crap out of it on social media. It was awesome to follow. Arguably the biggest sportsman in the country and world's best cricketer is out here spinning on F1 2019. In the same room as Charles Leclerc. Madness.
The Race, had a friggin' legends cup, with amazing names like Dario Franchitti, Emanuelle Pirro, Juan Pablo Montoya, and Jenson Button a later addition. Jacques Villeneuve was playing full-blown simulator rFactor 2, arguably the most intense racing simulator out there, with a controller. Which honestly, might be THE most "Jacques" thing of all time. And this is a man who's released a studio album.
MotoGP's had over half its paddock strap in for exhibition races, all smiles, all banter, and all looking like they live in the same, overly white-walled marketing suite. But in their two races, they brought in four of the five biggest names in the sport. Marquez, Rossi, Vinales and Quartararo have all already taken part with the promise of the junior classes coming.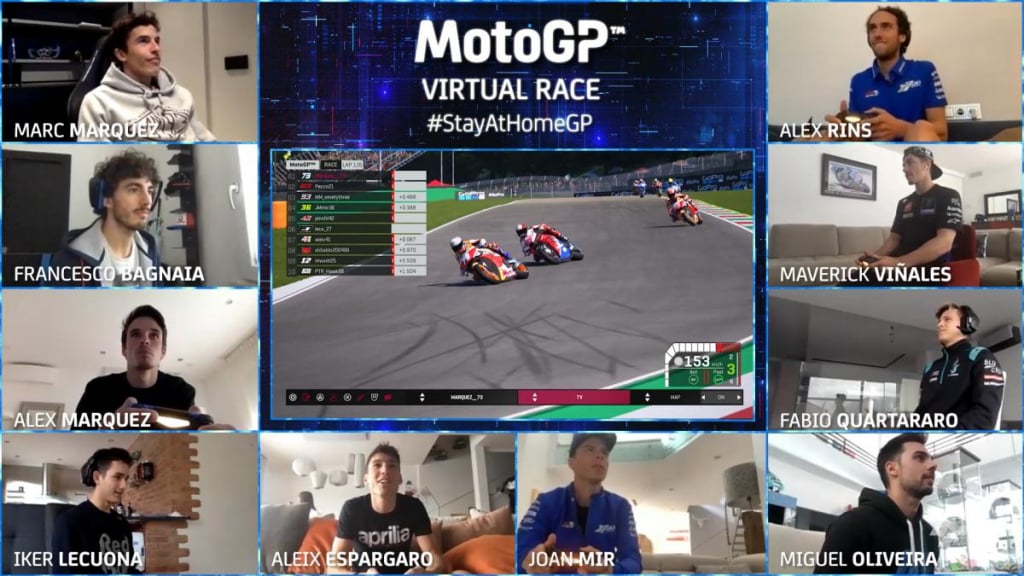 As I type now in mid-April, every major Motorsport series out there has at least some video game series filling in during the downtime. F1 and IndyCar's are now shown like on Sky Sports F1's cable service. NASCAR had its first iRacing event crack a million viewers on FOX Sports, the most for a video game event in North American history. We even got to see Robert Wickens back on a race track, after help from Max Papis to set him up with hand controls. Very similar to the ones used by Alex Zanardi when he returned to a race car last year. Hundreds of thousands of pounds have been raised by the drivers and series themselves for charities and good causes too. Inspiring by any measure.
Now, this has not been a perfect transition. Connectivity issues have once again been exposed in the F1 games, much to the chagrin of Lando Norris' Twitch streams. With next to all of these series running on weekends, over-saturation has crept in. A handful of different events jostling for airtime, as well as drivers and influencers organising their own events.
Everyone wants to maximise their chances of exposure in a YouTube climate where ad revenue is lower than ever, the downsides of an economic crisis. No-one's paying for ads right now. For the YouTube crowd, this is a holy grail with so many at home not knowing what to do with themselves, and a unique opportunity to say: "I got divebombed by *insert F1 driver here*", or some variant of a clickbaity title. But the more this goes on, the more I see fans like you and me complaining about burnout, and starting not to care so much, or pick and choose events. It's an absolutely valid concern.
It's a lot like when the UFC and WWE started massively expanding events to the point where people couldn't afford to keep spending $50 three times a month and had to cherry-pick what was "worth it". If you get to that point, you might have to be careful you're not over-egging the pudding. Especially when the pool of new drivers joining in runs dry. How many times do you wanna see Thibaut Courtois in a sim rig before the appeal fades away? Advertising Jimmer for a race isn't so sexy at the 25th tweet.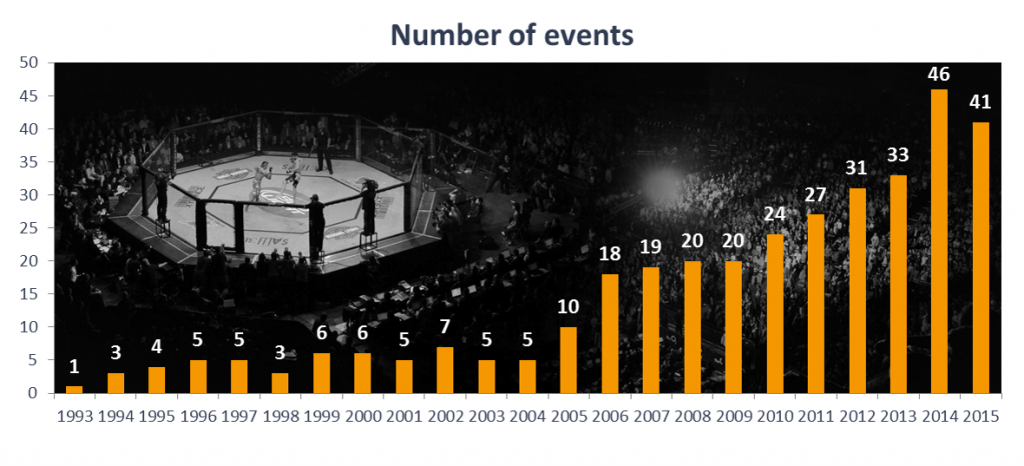 It's something that will be bound to come up more given most events are using the same pool of forty to fifty people. IndyCar; in my opinion, the best of the produced series so far, has had excellent guest appearances from Dale Jr., V8 Supercars Champion Scott McGoughlin and NASCAR's Kyle Busch. But even they will have the same problem given most of their series is already taking part week to week.
And what the heck will happen once we DO eventually get racing again? Are these rigs gonna grow dust in the corner of the spare room once these series travel the world again? (I for one, hope this moves to the winter) Is this bubble we're in right now gonna burst? It's hard to say. Much like Boris Johnson and COVID-19, we're all kinda winging it right now and seeing how this ends up. Applause, optional.
Another fair question to ask, when does the video game sideshow start, and the personal responsibility of sport begin? IndyCar's iRacing series has already drivers like Scott Dixon test their new real-life spotters virtually to build up a rapport. NASCAR's already had two more major blow-ups virtually already. Bubba Wallace rage quitting an event after being taken out by Clint Bowyer, which led to one of his sponsors in Blue-Emu publicly blasting him before dropping him as a partner. A virtual, exhibition race having very real consequences. 
Speaking of which, I couldn't write this piece without a mention of Kyle Larson. The 3rd generation Japanese-American graduate of NASCAR's diversity programme (ironically) dropped a racial slur in an event organised by his fellow drivers around Monza's old banked oval. An all-star race with over 60 drivers, including reigning IndyCar Champion, Josef Newgarden. He drops an N-Bomb. Hard "R". Twice.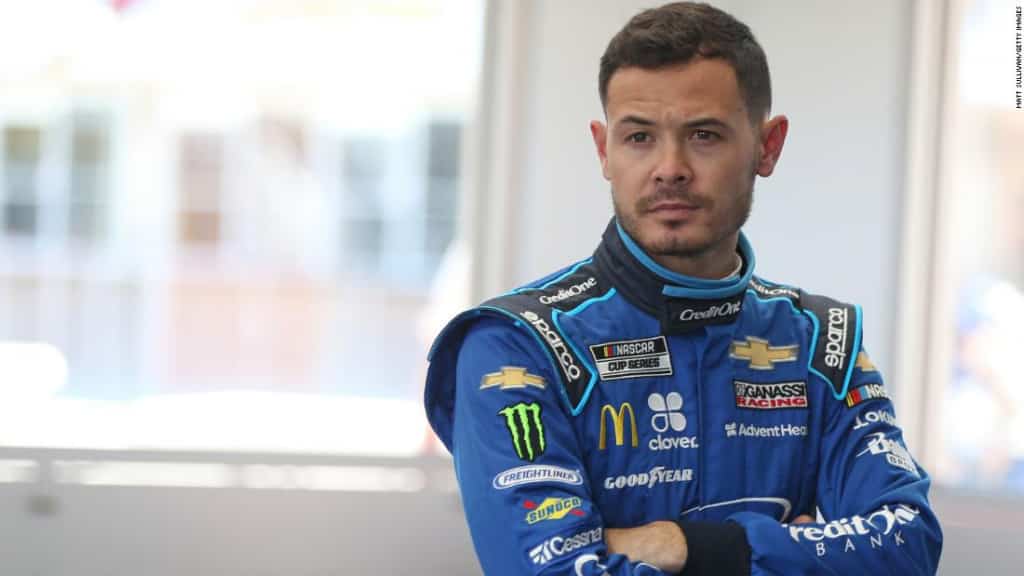 The stunned silence by the public chat afterwards, said it all. Combine that with the ease of which Larson reeled off that slur, and it pretty much sealed his fate. Within 16 hours, he lost every major sponsor he had, including McDonald's, Chevrolet and Credit One Bank. It left Chip Ganassi little choice but to fire him. Another blow for the stereotyping of NASCAR and its Southern US roots. Something the sport has genuinely tried hard to steer clear from.
I don't think I need to write you a sonnet on what a colossal fucknugget Kyle was for this goof. But it goes to show you that he thought he could get away with dropping said slur with "the boys" in an online event, rather than an actual oval. Why else would he say it after all? As said before, even a virtual race, can have very, VERY real consequences. But hey, at least he didn't give us a "Sorry you weren't offended" apology. They're all the rage on social media these days.
And that's the double-edged sword of the last 1,400 words above this sentence. We're all just figuring it out. I'm more than happy to say that the good of this downtime, has had the good far outweigh the bad. Even on a basic human level, this is more accessibility and interaction than we could have ever dreamed of in F1 at least. Lando Norris on Twitch has absolutely led the way on this front, no end. From shaving his head for charity to calling up his mates when he can't connect to F1 2019.
This is what we as a large collective of millennial and Gen Z fans have always wanted. Again, both sides of that exposure are at play here. Carlos Sainz probably got away with a similar xenophobic joke at China's expense. One that he organised with Spanish beer firm Estrella Galicia in a social media contest on Instagram. And if this is the first you've heard of this, let me just say… exactly.
But again, the good far outweighs the bad. The drivers feel more like friends. They engage us. Make us laugh like they're in the room. I know technology is a big reason for this, but this would never have happened with the Rossi's and Schumacher's of the world.
I'm not even a massive fan of this movement, but I feel like I know more about Russell, Albon, Norris and others, than I ever did about drivers I liked in the 2000s growing up. Well, maybe outside of that mediocre Lewis Hamilton autobiography I got given as a birthday present when I was 16. It's a powerful, moving, wholesome movement that I can't help but respect. And I hope that sticks with us in the weeks and months ahead. Because whatever happens, this virus isn't going away, anytime soon, and we need all the help we can get. Look after yourselves everyone.