I almost feel like a broken record typing this one out. But if Jorge Lorenzo's "retirement" felt like the end of the "alien" era for MotoGP, Dovi and Cal leaving the grid full-time make me feel like the end of this era of Grand Prix Motorcycle racing, period.
It didn't really hit me until I was taking a power nap today, but here's some food for thought. Barring Valentino Rossi, you know who the most experienced top-flight rider on the grid is for 2021? It's Aleix Espargaro.
Only four men on the grid will be in their thirties or older next year. Two of them, are exactly 30. Petrux, Zarco, Aleix (31) and Vale (41).
I have a deep level of empathy if this is the end of Andrea Dovizioso and I fear it is. Dovi doesn't want to test. He would also turn 36 about a week before the 2022 season starts. And in a sport that's transitioned towards youth acceleration in recent years, it would be hard to imagine a project being centred around him knowing that riders are rarely still "alien" at that age. In recent times, that's a list of one, and we all know who that "one" is. It's a young man's game now, more than it ever has been before. Andrea's an outlier.
But that's just it with Dovi. He's not just an outlier for his age in an ever-changing sport. He's an outlier because of his ability too. It's very easy to be infatuated with Marc Marquez as he's spent the last half-decade and change becoming maybe the most freakish athlete in all of Motorsport. His greatest rival hasn't been any of the alien's he's crushed since arriving. His kryptonite has been Andrea Dovizioso.
This season will probably be the first since 2016 that anyone not named Marquez will beat him in a Championship. He ran Marquez to a "puncher's chance" decider in 2017. But beyond that, he's also been the clear #2 man in the Championship since. He's still been the benchmark to dethrone the King… even when the King ended up dethroning himself.
But it's not just the points columns where Dovi stood out. His greatest attribute was his brain and those head-to-head climaxes that MotoGP often provided. In the seven times we saw those two fight head-to-head for a win, Dovi won FIVE of them. Dovi is the only man who has an answer for one of the sport's greatest when it matters most. Whether it was Qatar, Austria, or that beautiful sweep in the pouring rain at Motegi in 2017, he found the answer. Dovi passed the eye test, and always made the most of the hands he was dealt with.
It's easy to forget the first half of his career. He played second fiddle to the "alien era" for the better part of a decade as Jorge Lorenzo, Casey Stoner and Dani Pedrosa became the poster boys for the post-Rossi sport. When he finally got a factory seat in a three-man Repsol dream team, he was the one sacrificed when the rules squeezed them back to two. This in spite of the fact that Dovi beat Pedrosa fair and square.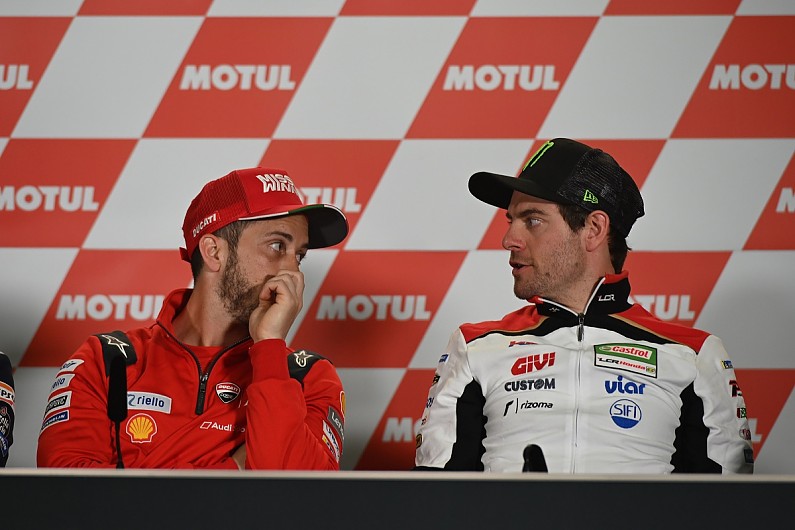 When he got another chance with the then-struggling Ducati outfit, it wasn't always his baby. It was his namesake Iannone was the one who broke the near 6-year long Ducati winless curse. And if it wasn't for his reckless team-wreck in Argentina a year later, it might have been Dovi being the one cut as Ducati spent the big bucks for… his old nemesis Jorge Lorenzo again.
It didn't matter. Dovi got his head down and worked. And while Jorge took the better part of 18 months to get to grips with the Desmosedici and Ducati's internal politics, it was Dovi who took control of the team and led the charge for a title. The first time we'd seen "Red" at the top of a sport since Pokemon Gold and Silver on the Game Boy Color. When Dovi won at Ducati's backyard at Mugello, the standing ovation and cheers of his name said it all. Dovi had his team. And it marked over a decade of hard work and consistency for him to reap the rewards of finally finding home.
It's what ultimately makes his exit from the team feel so sour. There was excitement in the air for Jack Miller and Francisco Bagnaia both being bumped up from their Pramac counterparts, but there's a niggling doubt in the air. Pecco has shown tremendous upside but hasn't really shown it since he crashed from the lead at Misano. Miller has been a consistent podium challenger, but is he the anchor that can challenge for wins, something we evaluate Ducati on at this level?
You could make a case that Ducati was extremely hasty to hold out on giving Dovi the backpay he felt he deserved after his first season outside the Top 5 since 2015. Especially when it's been made obvious the 2020 Michelin has been the root cause of the struggle. Chuck in the heavy rumours that he and team boss Gigi Dall'Igna were barely on speaking terms after differences about the direction of the Ducati's development and it seems that the happy marriage fell apart.
It takes a pair of steel ones to walk away from the team that you defined your career with. A team you won 14 GP's for, and was Championship runner-up with three times. But that's Dovi for you. Sensible, disciplined and a strong moral code, on and off the track. I shall miss his gentle, but determined nature on track. The sport needs antagonists like him, more than we realise.
I'm going to miss Cal as well. He was walking proof that even if you don't get there via the most conventional route, you can make it. A World Supersport Champion, and one of the last big WSBK jumpers into MotoGP. As Dorna prioritises the latter, it's something you may not see again.
Now anyone who knows me well knows I'm not the most patriotic of sports fans, but Cal had a tough act to follow in the British bike scene after James Toseland was forced to retire early. But he carried the mantle exceptionally well. I remember his grit in 2012 when he broke his ankle in Qualifying at home at Silverstone, and 24 hours later, came through the field to finish in 6th. By Year 3 he was up there with the aforementioned Dovi and regularly challenging for podiums. He held his own in the best of the independent teams. Cal proved he belonged, and in doing so, became a Top 6 rider on the planet.
He broke the 30+ year drought of a British top-flight win in a soaking wet Brno in 2016. Won again at Philip Island the same season when Marquez was caught hot-dogging. And just when we thought he might be a little over the hill, he took a chaotic 2018 thriller in Argentina, beating the white-hot Johann Zarco over the line.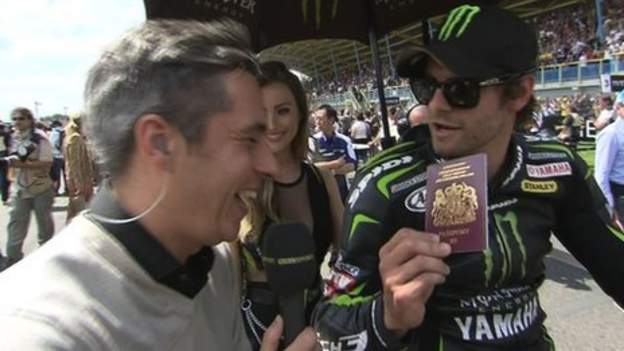 He was a great rider. But also, a unique character. He never took himself too seriously. The single funniest ever moment for me watching MotoGP on TV was on the BBC when he and Azi Farni organised a prank to steal anchor Matt Roberts' passport and give it back to him on the grid. Genius. His bromance with Jack Miller has been hilarious. He's provided many a brilliant sound-byte to the media, even if we don't always agree, or think he's just having a good old moan.
He's always been brutally honest about his surroundings, from seeing Marquez's freak talent and saying: "I just can't do that", to always finding a way to diss the Honda's he's become accustomed too – Even with one of their engineers breathing down his neck. Believe me, he'll be a fine asset to Yamaha as a test rider. It's nice to hear he can spend more time with partner Lucy and daughter Willow. Lest we forget the sacrifice some of these riders make in the bigger picture of life. I know Dovi had a better career, but I feel we might miss him just as much without realising. Especially given the future of Britain in MotoGP isn't exactly straightforward.
Aleix Espargaro and Valentino Rossi are the only two riders left in the field who's ridden an 800. Even Vale feels like he's just there as his next chapter is coming to fruition. And that's the academy. Franky Morbidelli the star pupil, still has an outside chance of this year's Championship and has multiple wins this season.
Both he and Pecco Bagnaia has won World Titles in lower divisions, and Pecco himself probably should have been the 5th new winner in the sport this year, before Champion-Elect Joan Mir took that honour last week. Luca Marini will be the first to race in his colours in the top flight next year. There's even a chance Marco Bezzecchi rides for a home factory too, rumoured to be joining Aprilia. Rossi's star might be fading, but his academy will stand the test of time. Marc Marquez has become the bridge between these eras of the alien, and the future.
2020, however it ends, has been fascinating. 2021 might be all about the return of the sport's best rider, but it might just feel a little empty, given what's been left behind.