We're almost home. After a surprisingly long feeling off season, we're 2 weeks away from the start of the 2023 F1 season. In that time, we've had cars revealed, team principals get reshuffled, and bloggers of the media move up in the world. Ahem.
But I wanted to catch up with some of the bigger political movement news that we've had in the last month, mostly with the FIA vs FOM management fights, with FIA President Mohammed Ben Sulayem in the middle of a firefight, and more on the FIA's clarification of their free speech rule. And some thoughts from me that you're probably not going to like.
Ben Sulayem had a January he'd probably like to forget. First up, he spoke out on Twitter regarding the Bloomberg report that Saudi Arabia's investment fund was preparing an offer to buy the sport for $20 billion dollars. Ben Sulayem took to Twitter to speak about the possible fears of the sport's future if it just got loaded up with a bunch of cash. So of course he got toasted for it. So much so, the FOM got the lawyers ready and wrote a letter basically telling him to "Shut up, you're fumbling our non-existent bag".
Now, there's been no indication that F1's had a firm offer for the sport. But the thing is… I think Mohammed was right. Liberty Media spent $4.7 billion when they bought the sport in 2016. Yes, I do think the sport is probably worth more than it was seven years ago. But a lot of that is built on "potential" we've not seen fully realised yet. Forbes coming in with a $17bn valuation made my eyes water.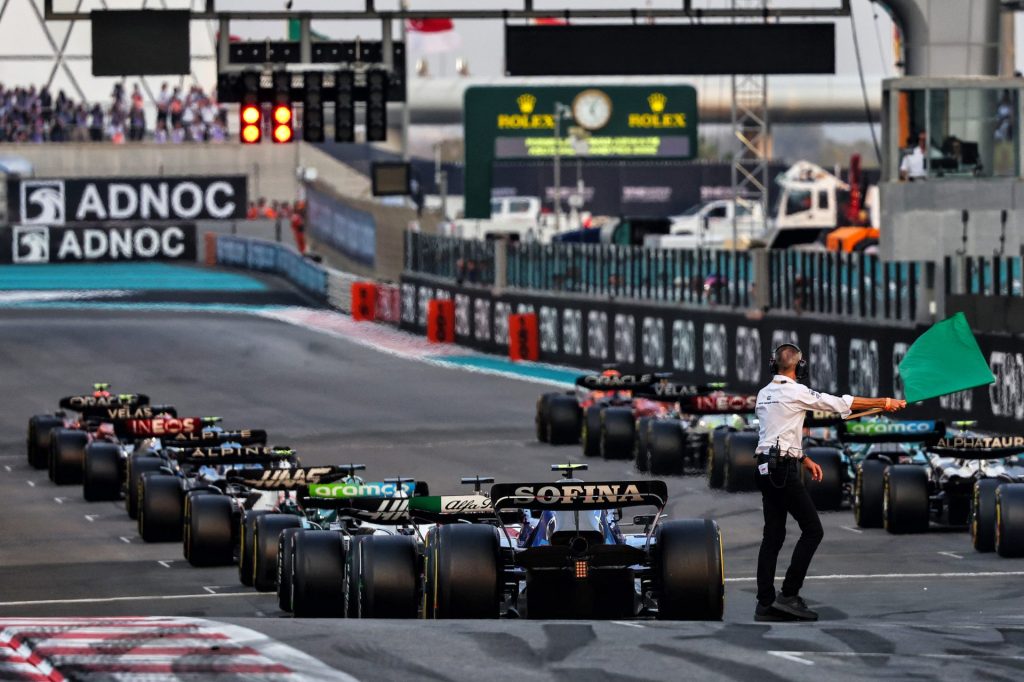 Do you really think F1 is worth four times what Manchester United is getting valued at right now? If Liberty were to sell up at that alleged $20bn value, the potential ramifications could be massive.
The sport could demand even more from its promoters for their events, many of them already struggling to justify having their lucrative GP's. Silverstone, Monza, France, Belgium, etc, all have had previous reports on having difficulties struggling to make ends meet in the last few years). And then would those fees be absorbed by said promoters, or the fans?
The $200m one-off fee designed to protect the team's value in case we get an 11th team, is going to feel understandably outdated if the sport's value is suddenly way higher. Their slice of the pie is worth that much more. What about the TV rights for broadcasters? Sponsorship fees? These are all questions a new ownership structure would have to face. So no, I don't have a problem with Ben Sulayem saying the quiet parts out loud. Any reasonable fan should be asking the same questions.
But this is F1 politics and the court of public opinion. In the eyes of social media, the FIA are the cops. And no-one likes the cops. Even when the other party involved are acting in the same way.
Enter Andretti. They're still serious about being F1's 11th team. They announced a partnership with General Motors' Cadillac brand, hand-in-hand with Ben Sulayem publicly pushing for their entry, including opening up the formal process for 2025-2027 entries. Of course, that doesn't stop Formula One Management from putting their own barriers of entry up, but it's becoming more and more clear that the FOM doesn't want Andretti. They're content with their 10-team franchise-esque model and those major players from within the sport want to keep moving the goalposts to make sure it doesn't happen. I remember Toto Wolff talking about "adding value", which Andretti clearly will be.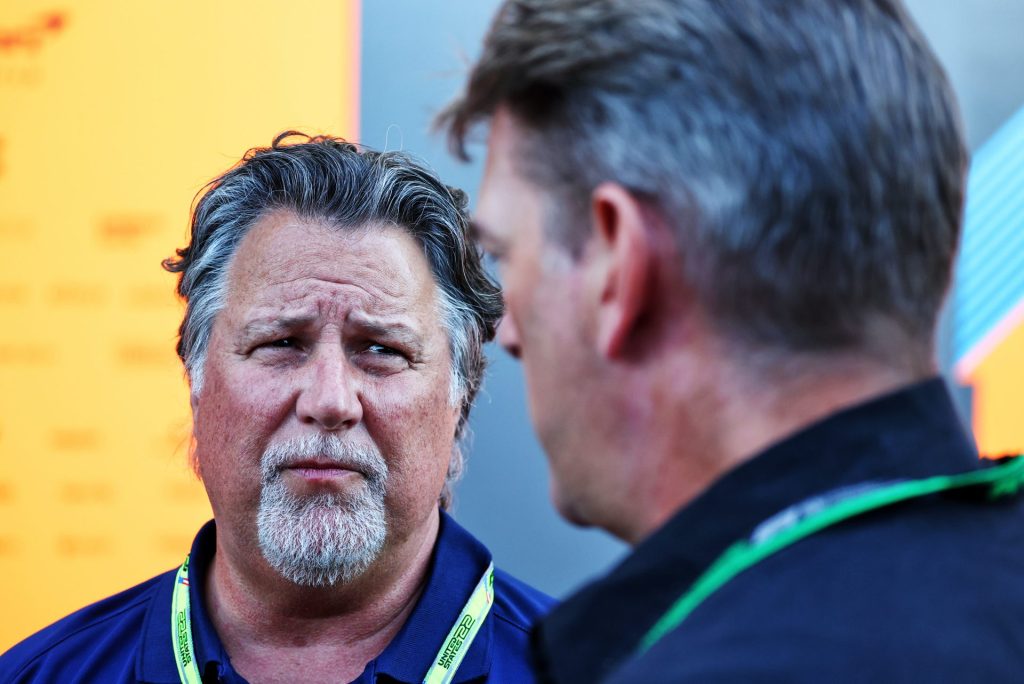 Now it's about that $200m protection fee that the teams never thought could actually be overcome. Now it can be. And I suspect the sport will now try to burn that clock and wait it out for a new Concorde agreement to come along, and blow that fee out even further. And we can all see through the FOM's obvious hypocrisy of cashing in on that lucrative US market commercially with three races on tap for 2023. but baulking at the idea of a second US team (And one that actually seems to be going about it like a US team.) When the CEO of the sport is talking about Andretti essentially not being classy enough by going public with their intentions, it seems the sport is clutching at straws.
So going after Ben Sulayem, Andretti's biggest ally at this point, is an easy target. You gotta remember, Ben Sulayem was an upset pick to win the FIA presidency in the first place over Graham Stoker, who came from a British Motorsport background, the backbone of F1's operations. And the FIA isn't just about F1's governance. It's about Formula E, the World Endurance Championship, the F1 junior ladder, and other series like World Rallying, which was Mohammed's background in the first place. His manifesto was one based on turning the FIA profitable, increasing participation and diversity, and not just doing whatever F1's teams wanted.
So with all that in mind, I can't say I'm surprised that within 18 months of his presidency, he and F1's management are at loggerheads. And the latter jumped like a red rag on a bull when The Times cracked open the Wayback Machine and dug up his old site from 2001; and found a sexist comment when he said: "I don't like women who think they're smarter than men".
Now, you don't need me to tell you this is a classic case of sexist bullshit and it has no place in any fair society. But more than one thing can be true at once. Yes, it's embarrassing that a man in his late 30's would have this sort of perspective on women. But it's also important to note that Ben Sulayem has since promoted women into prominent positions within the FIA, including Natalie Robyn as their first ever CEO.
I do genuinely believe people deserve a chance to grow and learn from their mistakes, but I also didn't like how quickly those comments were brushed under the rug and I'd have liked Mohammed to face more scrutiny out in the open and face up to his antiquated views, even if he no longer agrees with them.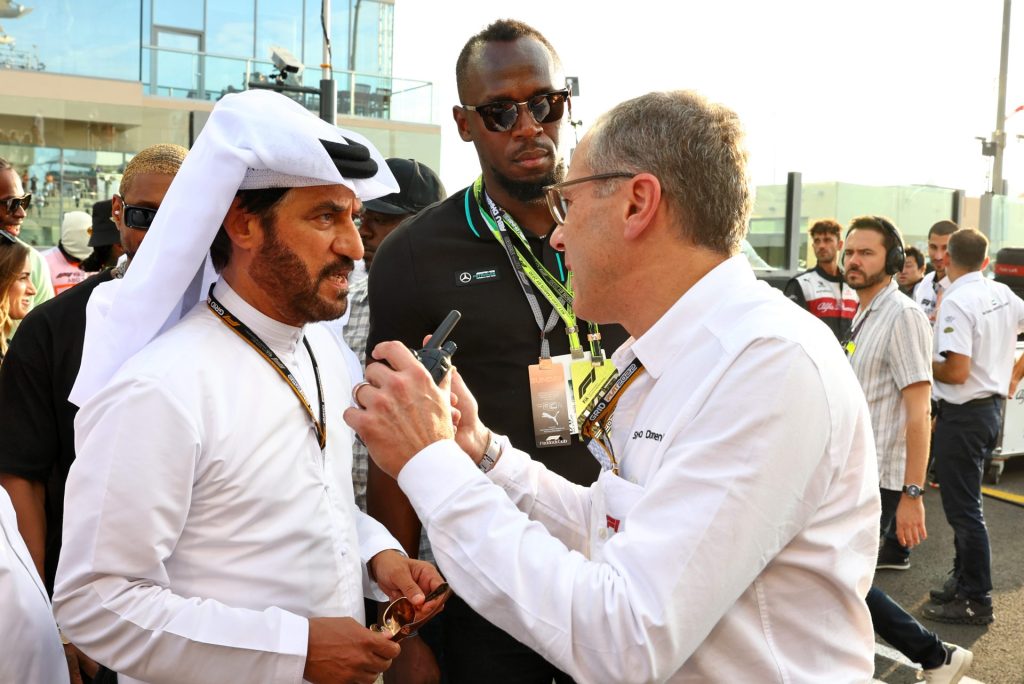 But I also couldn't stand the fact that team bosses were running to Andrew Benson under anonymity at the first possible chance at the BBC the moment the story dropped, pushing for his removal. Especially when most of the F1 teams on the grid are hardly saints when it comes to getting their own houses in order.
Ben Sulayem stepping away from F1's day-to-day running was probably the best move for all parties. His name was radioactive after January, so much so that even that withdrawal was hotly contested. The FIA said that this was always the plan, moving the regulation of the sport to single-seater director Nikolas Tombazis. FOM claiming the opposite, saying that this was a reactionary move to all the recent backlash. Messy.
And just when the heat had died down, the FIA dropped the extra clarification on the sport's freedom of speech rules. It added further clarification that personal protests aren't allowed during any "field of play" during a race weekend, like when Lewis Hamilton wore the "Arrest The Cops who murdered Breonna Taylor" T-Shirt at Mugello in 2020.
Now, if you think this is a new rule specially designed to target Lewis or anyone else… it isn't. You know when ISC Article 12.2.1.n was originally written? 1970. It's been in place pretty much as long as you've been alive if you're reading this post. It's just easier to call it a rule change and immediately take a big leap to the potential sporting punishments, or look at the timing of it now that Sebastian Vettel's retired.
And I can't believe I'm about to say this… but I actually feel kinda bad for the FIA on this one. It's in a winless situation as to who it's inevitably going to piss off. Something inevitable when you're talking about y'know… a protest.
The FIA was recognised alongside the International Olympic Committee in 2011 and is committed to their Olympic Charter. The IOC has clamped down on political gestures as recently as Beijing's 2022 Winter games. The FIA probably had to say something publicly alongside that to "tow the line". And as a sporting governing body, you have to keep as neutral a stance as you can. If you don't… Well, I haven't forgotten what was being said on Twitter in the immediate aftermath of Abu Dhabi 2021.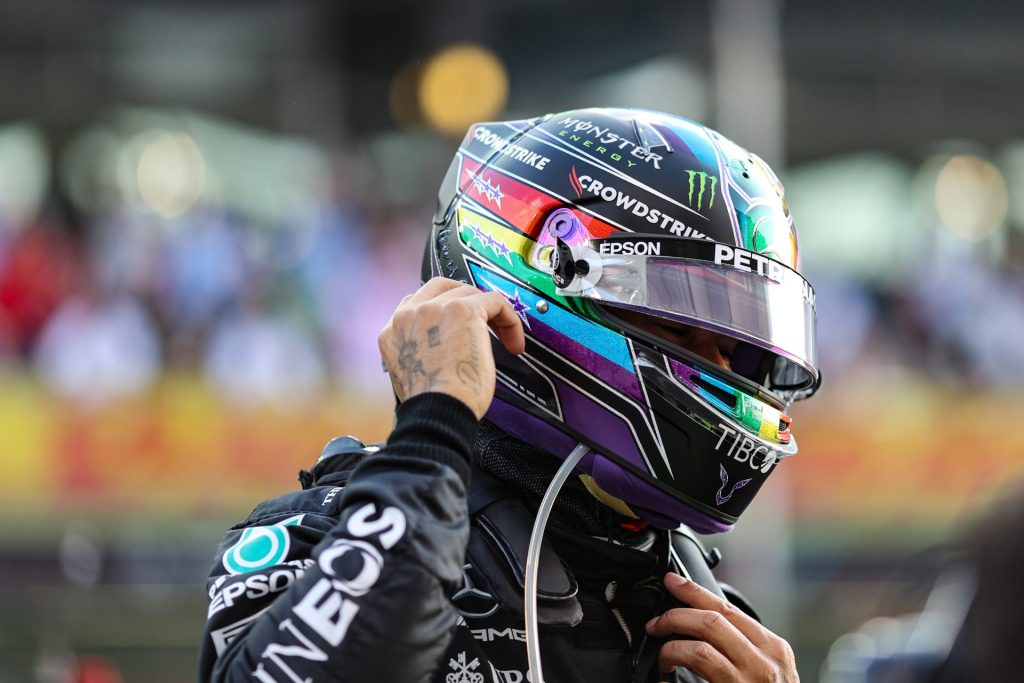 But the FIA is caught in the middle of many of its fans; who are left-leaning politically (Me included), who don't want to see drivers silenced when it comes to speaking out on social causes like the LGBTQIA+ community, climate change, social justice, etc. But the FIA also has to deal with the sport, sending them into countries with promoters that sadly, don't share those same views. It's a very sensitive tightrope that as a governing body, is incredibly hard to navigate. And that goes on both sides of the political spectrum, like when the FIA disqualified Artem Severiukhin for his Nazi salute during one of their karting events last year.
I'm going to be real with you readers – I don't think anything will actually change. The drivers who want to protest will. And I don't think the FIA will actually throw the book at anyone who does. Sure, they closed the loophole when Lewis wore the Breonna shirt, but he faced no formal action for doing it. Same happened with the Jewellry rule when that came to the forefront in 2022. When Lewis debuted his famous rainbow helmet at Qatar in 2021, we didn't hear a peep from them or Abu Dhabi's local authorities. And it's obvious as to why – It's a PR nightmare. Would YOU be the one to stick your head above the parapet if you're Anti-PRIDE flag? 
Sensibility will probably prevail when it's all said and done. I didn't write this piece in defence of how Ben Sulayem and the FIA has gotten down in the last few weeks. It's been messy, and forced us as fans to ask many more questions about an even rockier relationship between the FIA and its stakeholders, the fans included in that. But I also am not going to simplify complicated discussions to 280 characters and take my frustration as a fan out on the governing body either. I hope that's fair.
PS: I've heard you, I've seen you, and I've read every message. Thank you so much to everyone's kind words on me joining WTF1. I promise you, I will stay as true to myself as I always have been, and it's an honour to represent Motorsport101 on one of the Internet's largest F1 stages. I love you all, so much – Dre <3 x