CONTENT WARNING: The following Podcast contains transphobic rhetoric you may find upsetting. If you don't want to listen to that segment, we recommend stopping after the segment about the Driver Intros around the 50-minute mark. Thanks for listening.
An extended edition of the M101 Podcast this week with the travelling circus heading to Miami. Within it, a deflating race if you're a fan of the Mexican side of the Red Bull garage as Sergio Perez got a gift to start from the pole in a red-flag affected Q3, with teammate Max Verstappen starting P9. In a tyre-saving race, Perez's speciality, he was out-classed by Max and eventually finished 2nd as Max went the long way round at Turn 1. Is this the first big counter-shot of the 2023 title race?
We also got a lot of blowback and vitriol over the Drivers getting intros in a return of the 2018 Michael Buffer one-off. Was this the sport missing our mark, a clash of European sensibility vs American pageantry, or have we all gone a little bit mad?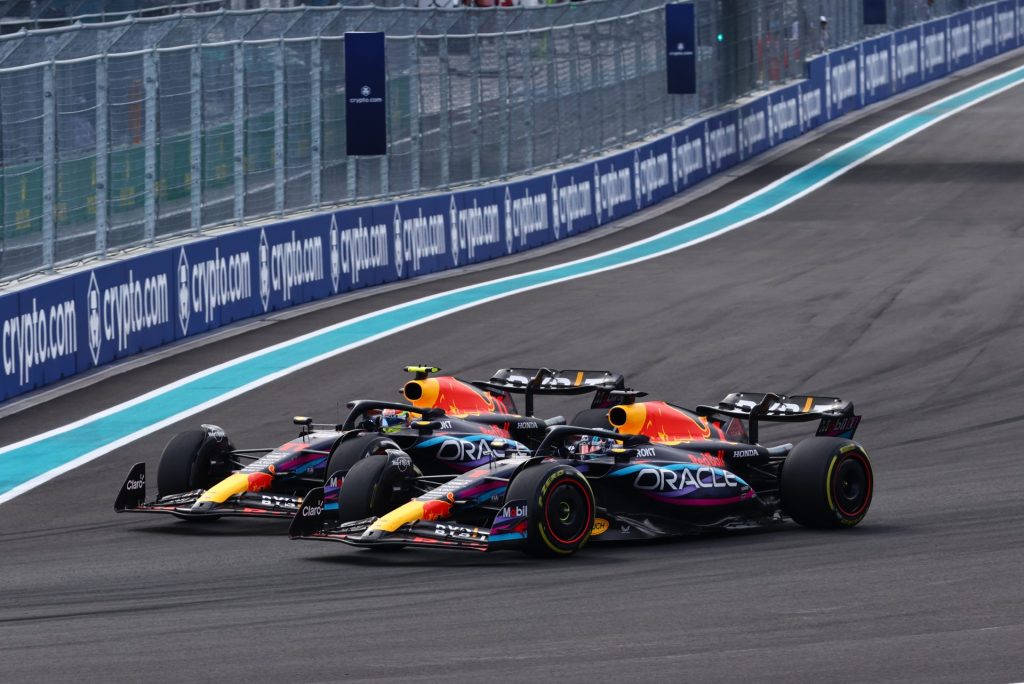 And finally, there's an emotionally charged segment at the end over our very own double standards. A Miami GP happening in a state where its governor is passing bills to take away the human rights of many within the black and LGBT+ community. Ron DeSantis, who described gender-affirming care as "Chemical Castration" resided over this race. If this was going down in Saudi Arabia or Qatar, we'd be all over calling this shit out. But in Miami, virtually crickets. Why?
It's a difficult but necessary conversation, and we fear Motorsport101 might be one of the few places we'll get it. Listen in.