Can F1 please just have a quiet week? No? Fine. Red Bull had to go and be the main character again…
But first, we had to dedicate 10 minutes to NASCAR's Ross Chastain and the greatest overtaking move ever witnessed. No seriously, we're renaming The Scotty Award to The Golden Melon. Listen to us talk about the ridiculousness of the move, the dialogue on it, and Ross going viral for a series badly in need of positive headlines.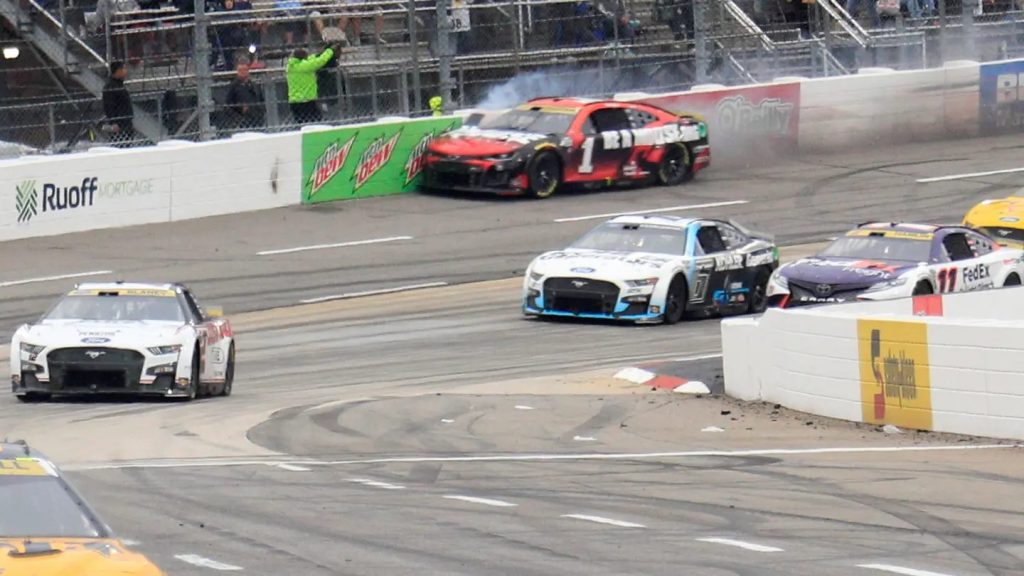 Speaking of which, you won't be getting that with Red Bull. Yes, they had a record-breaking 14th win on the year with Max Verstappen in a reasonably boring fashion. But this concerns all of their antics off the track. First of all, the cost cap punishment came down – $7,000,000 and a 10% deduction on their wind tunnel allowance for next season. Is that a significant enough penalty, or too light given the context?
Then the aftermath as Christian Horner scrambled to explain himself, and then boycotted Sky from the rest of the weekend after Ted Kravitz said that Lewis Hamilton was robbed of the 2021 title and implied that Adrian Newey was the only reason they were winning at all. A narrative drum that Sky has absolutely beaten before. Fair? Should Red Bull have boycotted the biggest F1 broadcaster of all, and fire up other places in the British Media? It's a complicated discussion, but we try it.
All of that and a Mariachi band playing the F1 theme, on Mexico's Motorsport101.