And just like that, the Championship is back on and it's probably a four-way.
Welcome to Aragon, the biggest Championship flashpoint of the season so far and it all centred around Marc Marquez and the return from his fourth surgery on his arm after nearly four months out. And he looked like the Marc of old… in every sense.
At the front of the field, Enea Bastianini stopped the four-race winning streak of Bagnaia in a tough, fierce fight that went to the final lap and just 0.04 seconds between them yet again! But further back, on the opening Lap 1, a Marc mistake on corner exit led to Championship leader Fabio Quartararo riding into him and crashing! And with it, we have the Top 3 of the title race just 17 points back, and Enea Bastianini back in contention at -48. We break down all the action and chaos. Is Bagnaia the title favourite?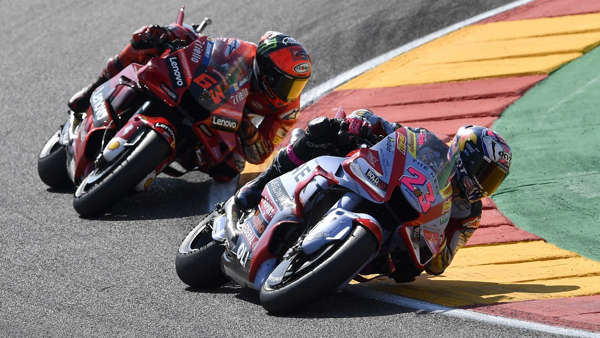 We also talk about the viral Moto3 incident that had team mechanics from Max Biaggi's racing team deliberately stopping KTM's Adrian Fernandez from exiting the pitlane! In a never before seen moment, we try to make sense of the action, the punishment and all the in-between!
All that and more on Motorsport101!