Okay F1 fans, enough is enough. This past Formula 1 off-season has proven one thing to me, and it's this – The use of the term "pay driver" has to die, immediately, if the the sport is ever to reach the promised land.
In case you missed the news earlier today, Rio Haryanto was announced as Manor's second driver and was almost immediately labelled a "pay driver" by many fans on the Internet, because he had strong backing from his home country of Indonesia.
Sorry is this is going to disappoint some people, but fact of the matter is, Rio's signing I think is a great one, and it makes a ton of sense on a number of levels. First of all, he's actually really good. He was arguably GP2's most improved driver of 2015, finishing 4th in last year's Championship with three Sprint Race wins, two other podiums, and four other finishes in the Top 5.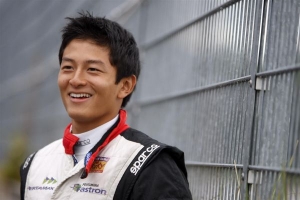 He's still pretty darn young, given he turned 23 under a month ago, and he provides great sponsor backing to a back-of-the-pack Manor team that desperately needs the cash. Also, the deal has potential for it to break marketing ground for the sport in Indonesia, a country where bikes are a beloved, iconic part of their sporting culture, but car sales are down and Rio could be the guy to bridge that gap.
Now of course, a lot will "get their capes out" to defend Alexander Rossi, given how strong he was at the end of 2015, and that's fair, he beat Stevens 4-1 head-to-head. But you also have to remember, Rossi was very well funded too, it's why he was in and around F1 as long as he was in the first place, with Caterham, and then Marussia as we knew it. Those smaller teams have always been a battleground of funding, and Rossi almost always came out the loser. But, because we all think Rossi's suddenly really good, the "paying" element of his game isn't brought up.
We've already seen this happen in this off-season with how Renault have filled out their 2016 team. So many in F1 were pulling for the return of Kevin Magnussen after his rookie season ended in him losing his job to Fernando Alonso. Kevin became a transcendent being on Social Media in his attempts to find his way back in, and he got a chance when Pastor Maldonado's main sponsor, PDVSA, struggled to come to terms with the collapses of Venezuela's economy. So Kevin, was brought back, and the Internet was delighted at his rare 2nd chance.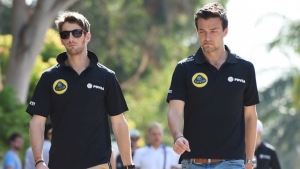 On the other side of the coin though, look at how roughly treated Jolyon Palmer was when it was announced that he was the replacement for Romain Grosjean, who departed for Haas. His GP2 career was nitpicked, his backing from his dad (Who's arguably the most powerful man in British Motorsport) was brought up, and we all got on the wagon of "Vergne and Magnussen would be better!!!", despite K-Mag's rookie season being nothing more than okay, and Vergne who had been freshly kicked to the kerb after two snubs from the Red Bull umbrella. Whatever happened to giving new drivers a chance? Do they have to be named Stoffel or something?!
Until Vandoorne rolled around, Palmer was the most successful GP2 driver ever, was still only 24 at the time, he had dominated that 2014 season, and stuck in with Lotus for 2015 and was patient in waiting for his opportunity in practise sessions. Given the very fan-labelled concept of how "pay drivers" get in, isn't Palmer an example of EXACTLY what these kind of fans would want? Winning high at a junior level and exhibiting patience? Taking four years to win in GP2 and getting in is hardly a new thing – It worked for Romain Grosjean and Pastor Maldonado after all. Felipe Nasr has a sponsorship with Brazil's national bank, and it never gets mentioned now because he was the likeable guy who was GP2 runner-up last year.
They were most likely, the same people who got really upset when Davide Valsecchi was kicked to the kerb as Lotus' third driver in 2013, as when Kimi got bored and quit on his team, they gave Heikki Kovalainen a call instead of him, eliminating the entire point of a "third driver".
It's gotten to a point where the use of the term has evolved. It's no longer "pay driver". It's "pay driver we like", and the pissing content has gotten ridiculous, even over signings that actually make a ton of sense.
You know who were also very well funded drivers? Niki Lauda and Michael Schumacher. Numbers #6 and #2 on my all-time list. To even make it to the level where you could make it into F1, no-one is doing that on ability alone. You need sponsorship and money even at a grassroots level to be able to compete.
I've said this time and time again, sure, in a perfect world, we would purely judge on ability alone. But that day will never come as long as Motorsport remains the big business industry it is, where money is often so scarce, and teams will take what they can get and maybe compromise on ability by 1-2% to get an extra few million to help pay the bills. Give me that, over an F1 that panics even more about the books, every time.