"Snake eyes."
I'll let you in on a little secret, readers. A lot of what I'm about to say here I had pre-written as an intro into Vegas' DRR post but after Thursday/Friday's disaster of a day, I decided to bring it forward.
After all, It's impossible to ignore how different a weekend this is for Formula 1. A weekend where the vibes going into it were going to mean that much more.
It's no secret that this Grand Prix was always going to have to work very hard to overcome the scepticism. A lot of us as fans and content creators are burnt out Max Verstappen's total dominance of 2023 has already led to apathy amongst many as the sport enters its 21st race of the season with the audience generally pretty tired as is.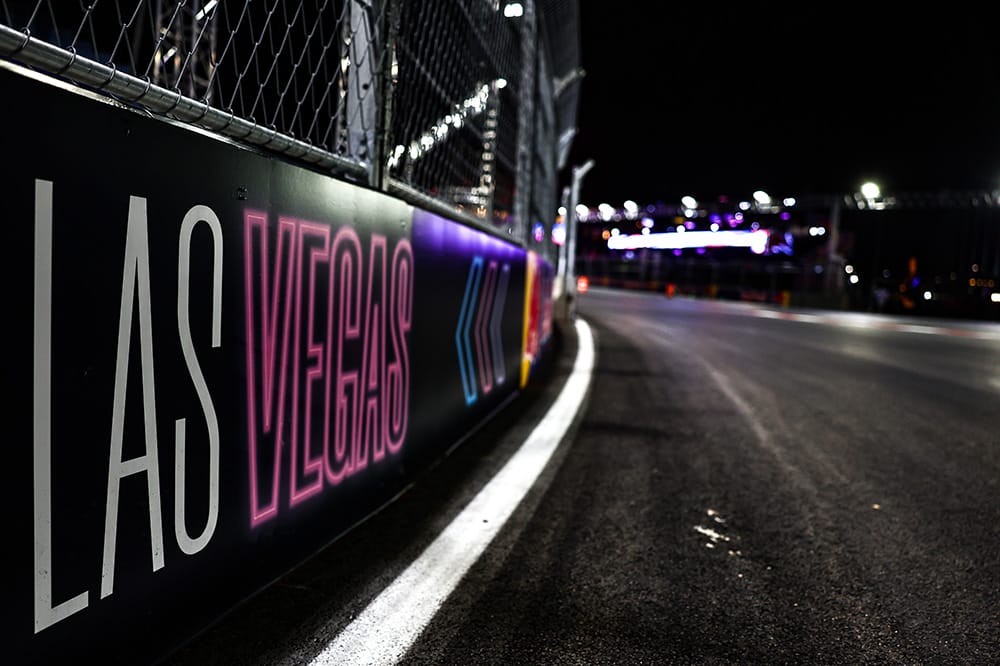 And when the audience is tired and fed-up, it's a lot easier to be cynical about a race that had already taken a kicking before it had even started. I drew the line at the lack of windows in the media centre myself, but a lot of reasons going in were valid. Potential traffic disruption that the organisers have already had to apologise for, hand-in-hand with the usual ignorance of the locals' concerns when a new street race disrupts their city.  
Lessons from Miami were not picked up on. Miami only just sold out after late, heavy discounts were applied to their tickets for its sophomore effort (30% off and an extra $250 discount code towards the start of race week), after cheekily increasing the base price after a solid, if unspectacular debut. Vegas was charging $2,000 for Grandstand weekend tickets, pricing out locals who are used to cheaper nights out and the average fan who would have to cough up more on a month's cheque to afford the trip.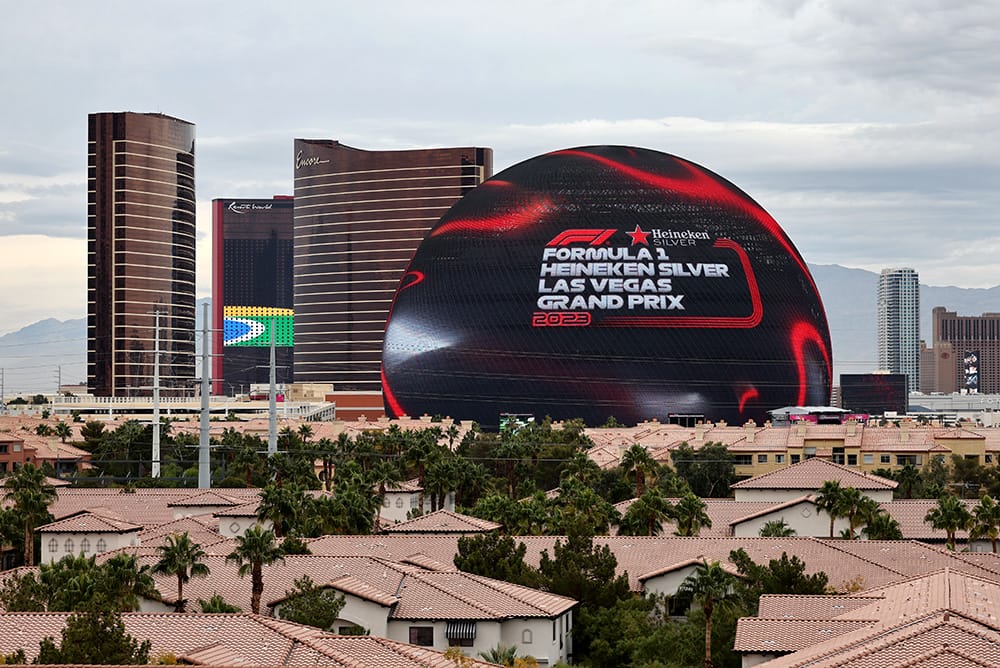 The racing aspect of it wasn't taken seriously either. F1 themselves admitted that they didn't acknowledge that Vegas, in the middle of a desert, gets cold on November nights. And while the forecast hasn't turned out as cold as the 4-7 degrees Celsius some fans were predicting, it'll still lead to challenging track conditions, on a layout that was quickly labelled as "Spiderpig" from The Simpsons Movie. With Street track additions to the calendar now the norm, and generally going down like a lead balloon, none of what Vegas was putting down was getting picked up.
Hell, it even said a lot when F1's opening ceremony here was a complete contrast to Miami's. There, the drivers and team bosses were the focus. In Vegas, we got a mini-concert with a Hunger Games-style two-minute sequence where the drivers stood and waved bungled in at the end. I love John Legend as much as the next guy, but it became pretty clear where the sports priorities have lied. More on that later.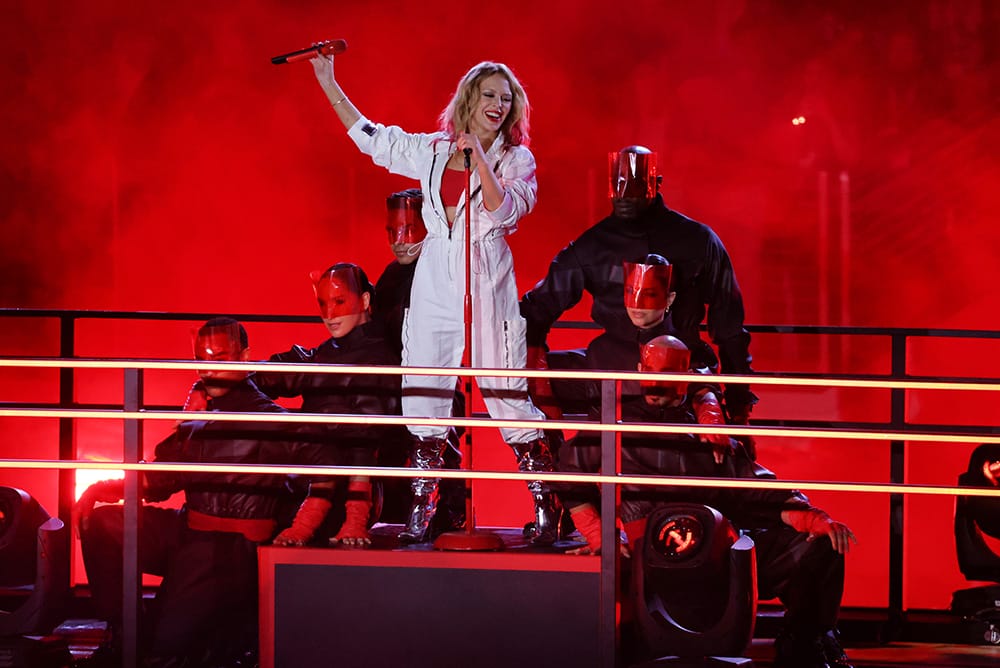 And it's obvious as to why. This isn't your average weekend where the local government flips the bill for the good of tourism. This is a HALF A BILLION dollar investment from the sport itself as the lead promoter, building a huge new facility and promising a 10-year commitment to the venue. From its "Engineered Insanity" roots when Liberty bought the sport, it's always wanted that Superbowl vibe and push to get the home nation on its side. And now they've added two showpiece rounds to the calendar in a hellacious gamble to get America on the F1 wagon. And if the weekend so far has been any indication, more work needs to be done.
Friday was a disaster. Just eight minutes into FP1, Carlos Sainz drove over a water valve with the concrete around it crumbling away. The damage was so extensive to the car he could see the floor through the chassis. Thankfully, a sore back and a hefty repair bill was the extent of the damage, but it wouldn't be F1 without some political bullshit.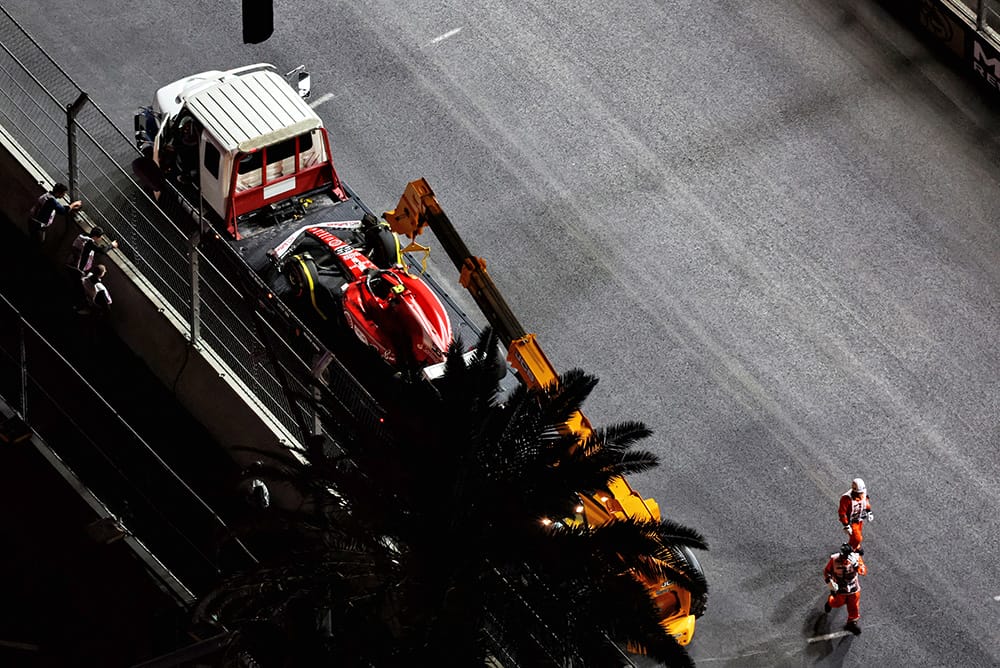 Despite a failure of the track, Sainz now faces a 10-place grid penalty for Sunday for using his third energy store of the season, and despite genuine pushes from the stewards and McLaren team boss Zak Brown, special dispensation wasn't given with the stewards lacking the authority to overturn the book and Race Director Niels Wittich not wanting to activate Force Majeure. A difficult situation given we all know what happened the last time F1 went there, but if there was ever a weekend for a "common sense" solution, this was the one, even with Toto Wolff likely to veto while still foaming at the mouth at journos who quite rightly pointing out the hot mess the sport got themselves into.
They could have checked all 30 of the tracks' drain covers if they had time to do so. But the sport insisted we watch a repeat on their YouTube Channel at 5:30am UK time for a two-minute Steve Aoki set. Despite the claims of a high-speed test being carried out, nothing can replicate the speed and ground-effect aero of a 2023 F1 car. Like I said, priorities.
And that's what set off the horrible chain of events afterwards. FP1 was cancelled and it took four hours and a batch of quick-drying concrete to fix the water valve issues. That meant FP2 got pushed back two and a half hours to compensate, making the session unrepresentative at a chillingly late 2:30am local time.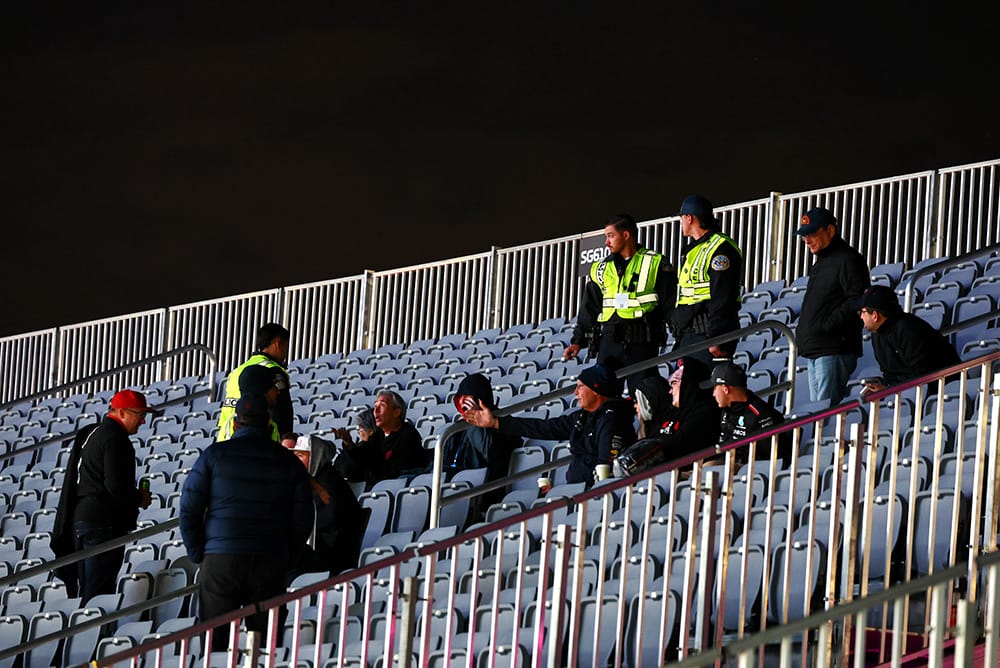 And because of concerns about labour laws and security, the only safe way to run the session was to send the fans home an hour before the session was meant to start. An understandable, but horrible look for the track. Fans were the big kicker to justify this race and they got just eight minutes of action on the day, and empty grandstands all over the FP2 broadcast.
I genuinely do have some degree of sympathy for F1. My partner was an event planner, I know many people in my life who have had to do so on a smaller scale. Shit like this will happen, unforeseen things will crop up that you just don't think about. You never know how a road's surface holds up truly until you race on it. I've seen IndyCar's efforts with street races in Detroit and Nashville in recent years and how logistically messy it can be. But F1 had been here before with Monaco and Baku both having similar failures and yet this was the worst yet in how the sport has handled it.
And for F1 to then double down on it to release such a shitty, almost self-congratulatory statement about the day's farcical running, it makes me not want to give them the benefit of the doubt. Without any question, the sport needs to be offering refunds to anyone who was there on Thursday/Friday and cover a percentage for weekend holders. This was a showpiece race and a LOT of people had good faith that you were going to deliver. You haven't got a promoter to hide behind either. Open the coughers. If you want to give it the big one with your half-billion dollar statement, a few hundred thousand more is a drop in the bucket.
I know a lot of people have mentioned Indianapolis 2005 as an easy comparison to what we've seen in Vegas so far. We need to be cautious before making comparisons, we're a LONG way from that point yet. But it does highlight the delicate situation the American audience is in. That race weekend killed the trust that the sport had in the country. It took over a decade for F1 to rebuild that bridge, and you're asking a lot of it to take the pressure it is putting upon itself to desperately appeal to an audience that has shown it's got no problem looking elsewhere. More people watch sailing (Sail GP) in America than F1.
The way sports move nowadays, F1 has time on its side. If the rest of the weekend runs smoothly, and we get even a passable race, we'll quickly move on from this. But if the sport continues to prove the Vegas doubters right, it will be like gambling $500m on red but the roulette wheel landing on 0. A gamble the sport cannot afford to lose.