I hate MotoGP weekends like these? You know why? Because Assen is maybe the sports' blue ribbon event. 105,000 was in the house on Sunday and it felt like it. And what we got instead was another weekend where the Stewards Office' stole the show and the racing was largely stagnant. Let's get into why and rip this plaster off.
The Evolution of Bagnaia
Don't look now… but I think Pecco Bagnaia is learning to ride like a Champion. I (as many others) were frustrated with another crash from the lead when he fall at the Circuit of the Americas. Since then, he's only crashed once in race conditions and it wasn't even his fault, a confusing racing incident clash with Maverick Vinales.
Pecco has learned to dial it down just enough and take some points. I found it fascinating in Germany when he admitted he didn't push his rear tyre enough in the Sprint as Martin took off, adapted, and only lost by a foot in the actual GP. And Assen, he bounced back from losing to Bez in the Sprint to comfortably winning in Assen from almost lights to flag.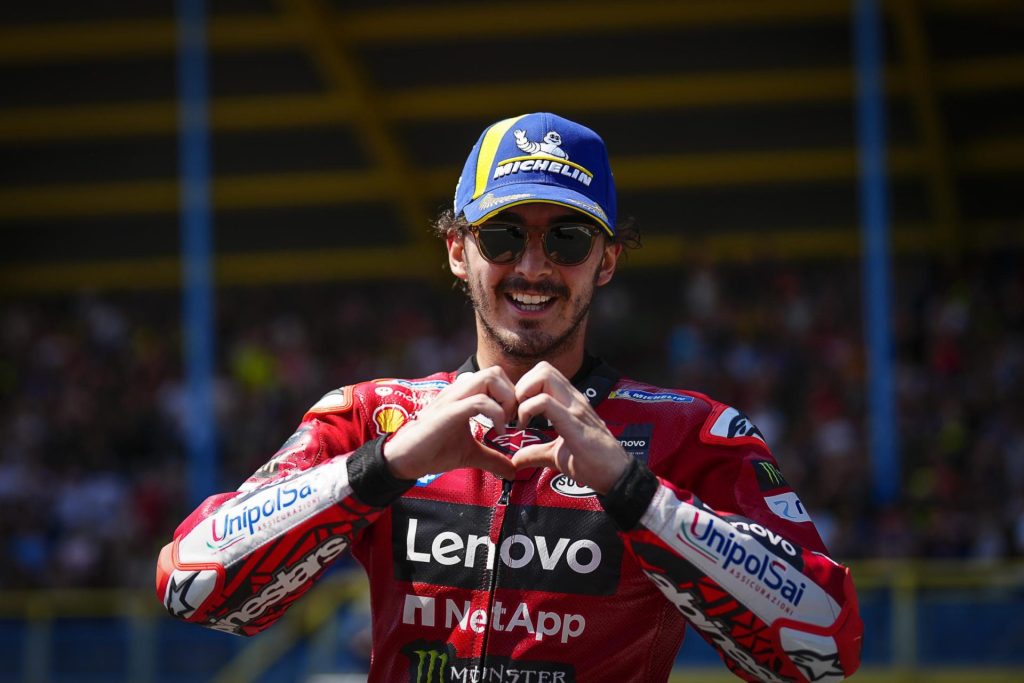 This is slowly going from a "When is he going to bin it?" type situation to a "Shit, he might wrap this up early" with no consistent challenger. Binder and Bez popped up again and Martin was only just in the Top 5. So for all the optimistic talk about Ducati having seven different challengers for wins, I think there was more creative accounting there than a Juventus board meeting.
If Bagnaia is taking away the one hole of his game, the sport needs to be on notice.
#NOKWAPI
Ah, here we go again. Welcome to another edition of "No one knows what a penalty is!" Can you tell I always wanted to be a Game Show host when I was growing up?
This was a messy weekend by all accounts. Brad Binder was dinged twice in the weekend for track limits, one for accumulation in the Sprint for going over the kerb at Turn 8, the second for a final lap penalty where he did it again while fighting Aleix Espargaro for the final podium spot. Because it's the final lap, it's an automatic position drop, a rule brought in mostly because in Moto3 riders would take bigger liberties, especially if they hadn't broken the track limits rule via accumulation yet.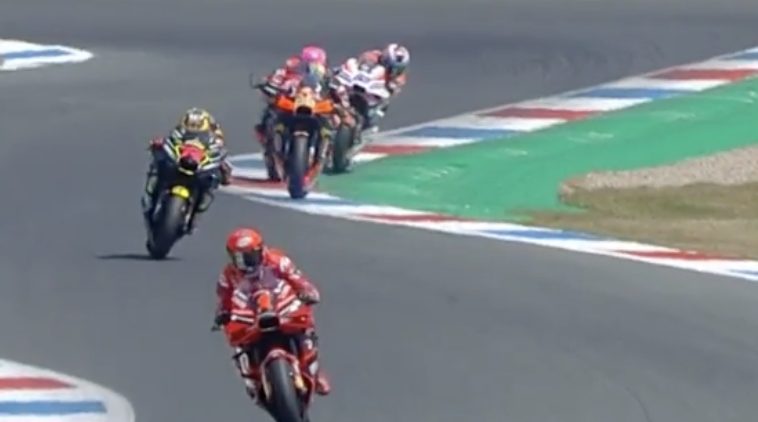 The problem with it? Jorge Martin did the exact same thing behind Binder and didn't get a penalty. Now, according to Race Direction, this rule only applies when within striking distance with another rider behind. Because Martin was well clear of Alex Marquez in 6th, no penalty. But if Martin then passes Espargaro, has he gained an advantage then? For me, there is still a big grey area on what counts as gaining an advantage and where the discretion should lie within it. That needs to be clarified.
There was another messy incident in the Moto2 race where Pedro Acosta tucked the front of his KTM at the final chicane and was forced to cut across the blue runoff of the chicane. But because he didn't lose a second worth of time in the final sector, he was given a Long Lap Penalty. (And of course, because Acosta ran close to the white line when taking it, people immediately related it to Fabio Quartararo's in Jerez, even if the latter was far more of a slam dunk case)
Acosta had already lost a second to leader Ai Ogura by the time he had rejoined the track, and I think this was a clear case where the stewards could have applied some discretion, but didn't. The punishment absolutely did not fit the crime, even if by the letter of the law it was likely valid.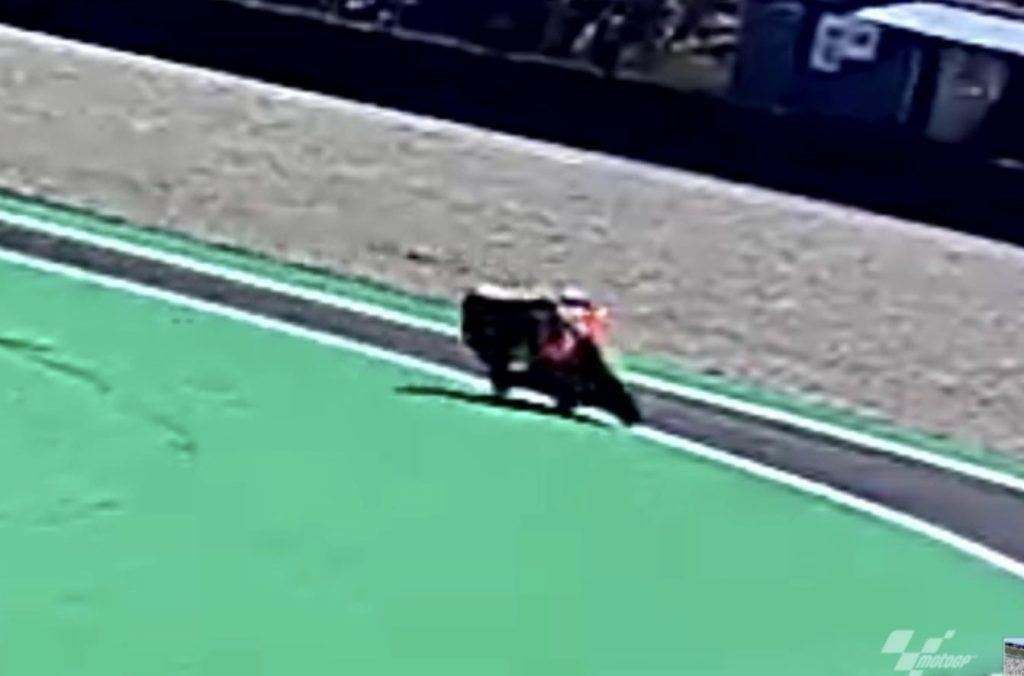 Not to mention, it was a Moto2 race where the winning pass by Jake Dixon on Ai Ogura had him swipe the front of Ogura's bike, made contact, and ran him off wide at Turn 1. Now is that a penalty? No call was made, and it wasn't even investigated like Zarco's Waterfall pass on Brad Binder a week earlier in the German Sprint Race. But given the coverage on BT Sport, I think some people swept that under the rug.
A race review where the section on stewarding is twice as large on the three-way fight for the win and four-way fight for the podium is frustrating. Further clarity needs to be had on close combat within the sport. There also needs to be more open lines of communication for how these decisions are made rather than just having fans and the press automatically kick Freddie Spencer in the dick every time he makes a decision we don't like. At least F1 explains the reasoning for the penalties, even if we in our couches think differently.
But I do also wonder if the fact the race weekend was as stale as it was has heightened the need for discourse on it.
Fabi-Oh-No
Marc Marquez tried to get through Assen's weekend but ultimately withdrew on Sunday morning after the reveal that Germany did more damage than expected – A fractured rib alongside his chipped finger.
But regarding coverage of the sport and the paddock's issues, it's not fair. To a degree, I see why people are more cynical about Marc Marquez and his struggles. He's the transcendent star. His aggression has rubbed people the wrong way at times, and his crashes make his struggles more dramatic. Across the garage, it's just as difficult for Fabio Quartararo.
The man already had to deal with the burden of being personified with the biggest choke in MotoGP history when he lost a 91-point lead to Francesco Bagnaia over the second half of 2022. Fabio had the whole bingo card of shenanigans the back half of the year – Over-riding into crashing, incidents he was collected that weren't on him, and a general lack of pace to challenge Ducati was their Master Plan was finally coming into fruition.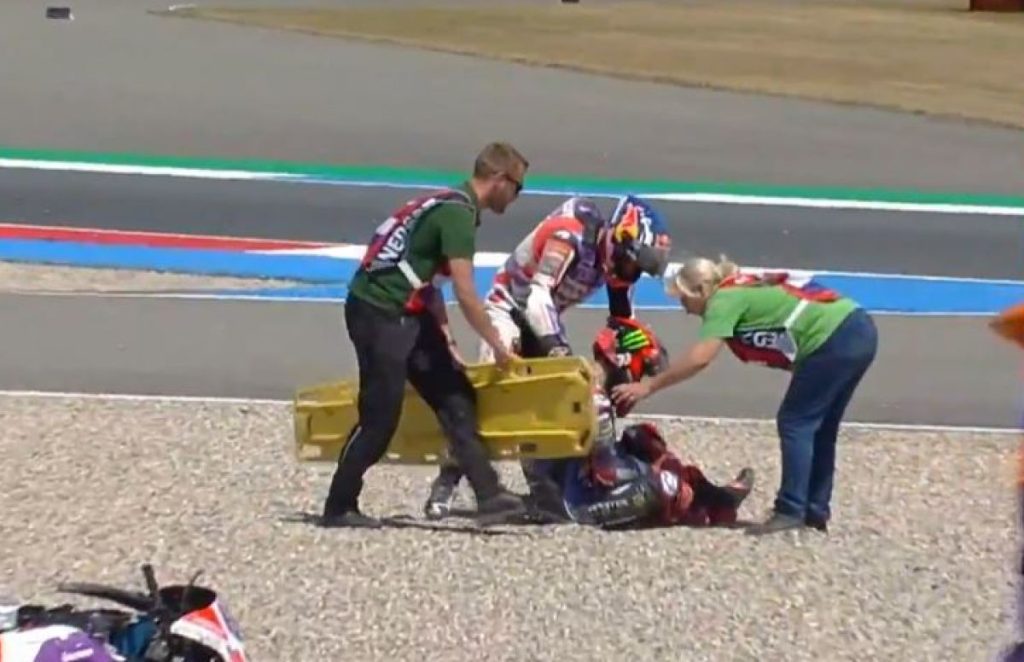 It's harder to gather sympathy when your leading man was a contender until the final round of last season. Yamaha's struggles have been more subtle. The last major manufacturer on an Inline-4 when the sport has moved on engine-wise. A bike that until this year has lacked power to be able to pass, in a sport where passing is generally harder anyway. They've made the bikes more powerful but that's now taken some of the rideability away.
The racing Gods took their pound of flesh for Yamaha treating their customers like dirt and now they have none to help development. And they have the thinnest roster depth in MotoGP as Franky Morbidelli has had to learn how to ride a bike again after reconstructing his knee. While he and Fabio aren't prolific crashers, like many in the Honda camp, they're slow, and it's a different type of torture.
So when Fabio tucks the front at Turn 7 and collects Johann Zarco with him, further fracturing an already broken toe and a twisted elbow, it hits that much harder.
Yamaha looks every bit as directionless as Honda does. As I said after Mugello, Japanese bike racing has seemingly lived off complacency as Ducati has pushed the envelope. Trying to bolt on Aero to what was a fast 2018 bike and play catch-up while Italy saw the future and built around it. And now we're seeing that complacency punished for the world to see as Ducati dominate the sport, and the two other contenders for the best rider in the world are stuck in impossible scenarios.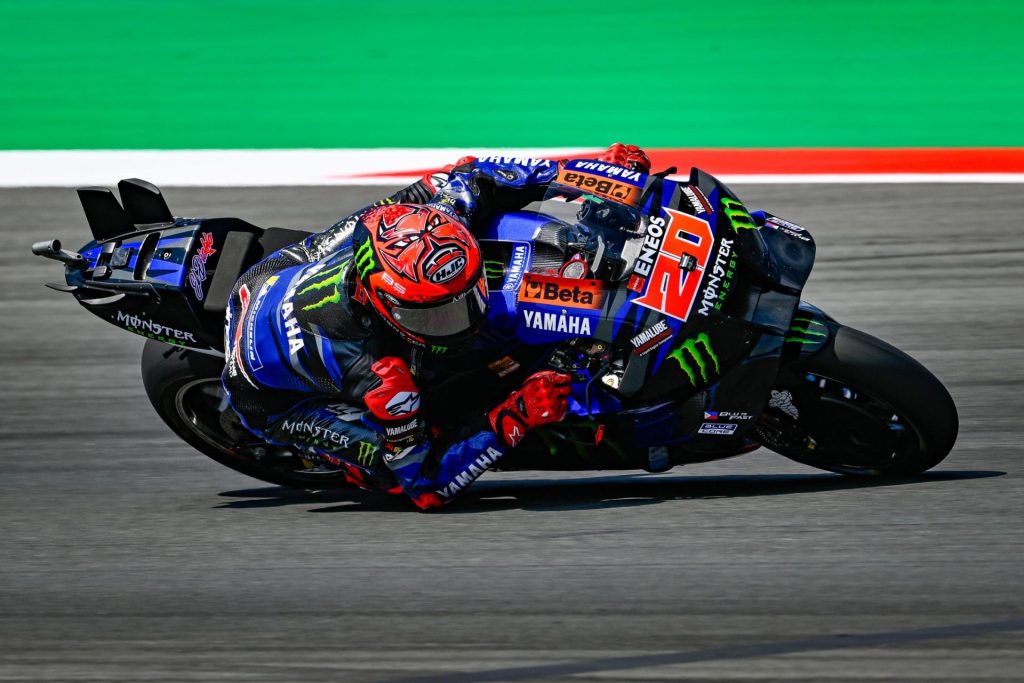 Ducati doesn't need them. KTM has their ace in Brad Binder and potentially another in Pedro Acosta. Aprilia has struggled without their concessions. That's the slate. Where do you go? Hope Ducati moves worlds for you? Some of the same folks in the press who claim Ducati has 7 men who can win races are also saying they'll move heaven and earth for either rider. Are we sure? Which one is it? Because if Ducati has that many quality riders, then do they even need Marquez of Fabs?
In any case, this is the state of Japanese motorcycles. And I've not even addressed Jonathan Rea tracking towards his first-ever winless season in World Superbikes. The whole country needs a reboot.
The Lightning Round
"Marc has a contract but everyone is free to do what they want in life and Honda doesn't want to keep people who are unhappy to be there" – Alberto Puig is not the main person to blame for a long track record of Honda's failures, but man alive you do not need to be tempting fate with an all-timer in terms of talent. Because who the hell are you replacing MARC MARQUEZ with?!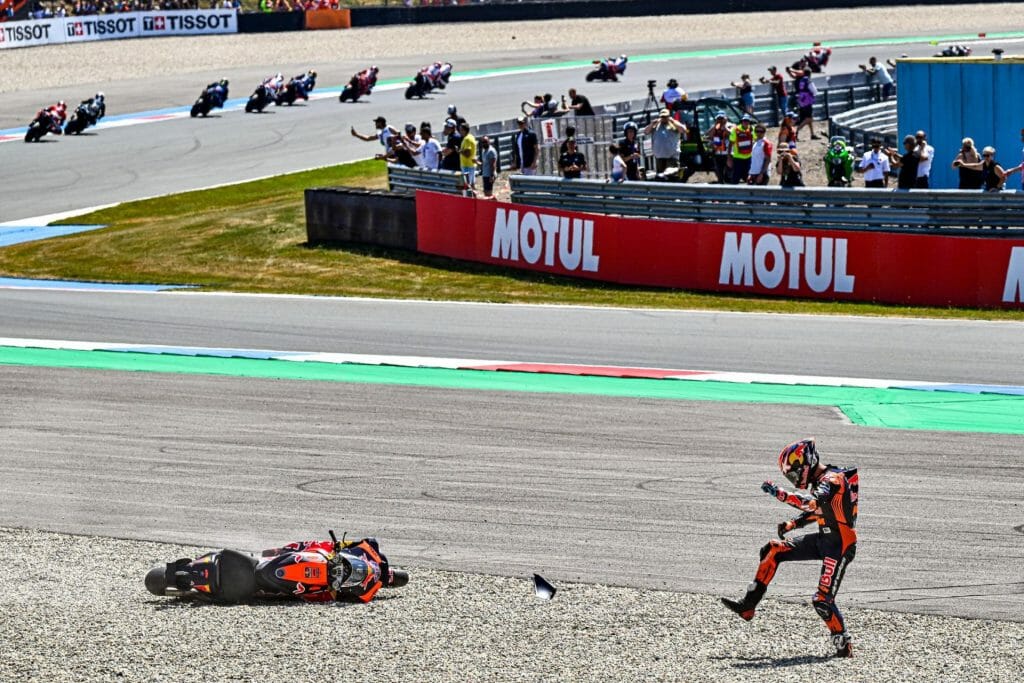 Jack Miller said that the people struggling with their bikes should "Shut the fuck up and work it out". So I hope he has nothing to say about himself only having one podium finish through the first half of the season. I get he wants to protect the image of the sport, but the real issues in my opinion (A regulation package that prohibits proper racing, Sprint races leading to greater risk of injury, dodgy stewarding and the sport struggling to make stars post-Rossi), don't get talked about as much.
Good for Jake Dixon on finally getting that first win, even if his winning pass was sketchy. I love Dixon. Charismatic, genuine, honest, funny, everything you could want in a likeable character. But man did BT Sport lay it on thick. Gavin Emmett on commentary had his exact age to the day remembered for the first win and you could see Perry and Hodgson jumping up and down in the background as he pulled into Parc Ferme. I love Dixon, and his story is genuinely one of graft and effort. But it sucks you have to separate the rider and the highly biased coverage.
Dre's Race Rating: 4/10 – The regulations turned a race that regularly produced classics (Even 2022's was the best race of the season), into a stagnant race with hardly any action at the front. That's a damning indictment of the sport's state of play. And with the sport still confused over how to discipline riders, I think the series needs a break. And so do I. See you in August for Silverstone.