"Skidding in America."
Formula 1 is in its final stretch of the season, with five races in the final six weeks to close out 2023, and the first leg of a triple-header starts at one of my favourite rounds of the year, the United States Grand Prix in Austin, Texas. And with it, one of the tensest GPs of the season as Max Verstappen REALLY had to work for this one… until he didn't. We'll get into why. Let's get into what happened on the track first…
Verstappen vs Hamilton 3: Ride Height Edition
Little did we know it at the time, but Red Bull played this weekend ultra-conservative, in a similar vein to Singapore and Spa. Yes, Spa, a race where Max won by 22 seconds, but hear me out here. A lot of Red Bull's strength is in its trick floor and suspension setup, I've talked about this before. They can run their car lower to the ground than just about everyone else. Doing that makes your aero more efficient and generally more effective. But at bumpier rounds like Singapore, they had to raise their cars' ride height higher to compensate.
Red Bull does not take any chances on these sorts of rounds. Back at Spa, they were the only team lifting through Eau Rouge and Radillion but they were so effective at the rest of Spa's medium-speed corners it didn't matter. In Singapore, their car couldn't handle the bumps and as a result, the field was way more competitive (Even if the Bulls were nailed on the timing of the two Safety Cars). COTA was another one of those occasions. If you see Jamey Price on Twitter, you can see how high off the ground the Red Bull was. And as a result, we got the most competitive F1 race of 2023.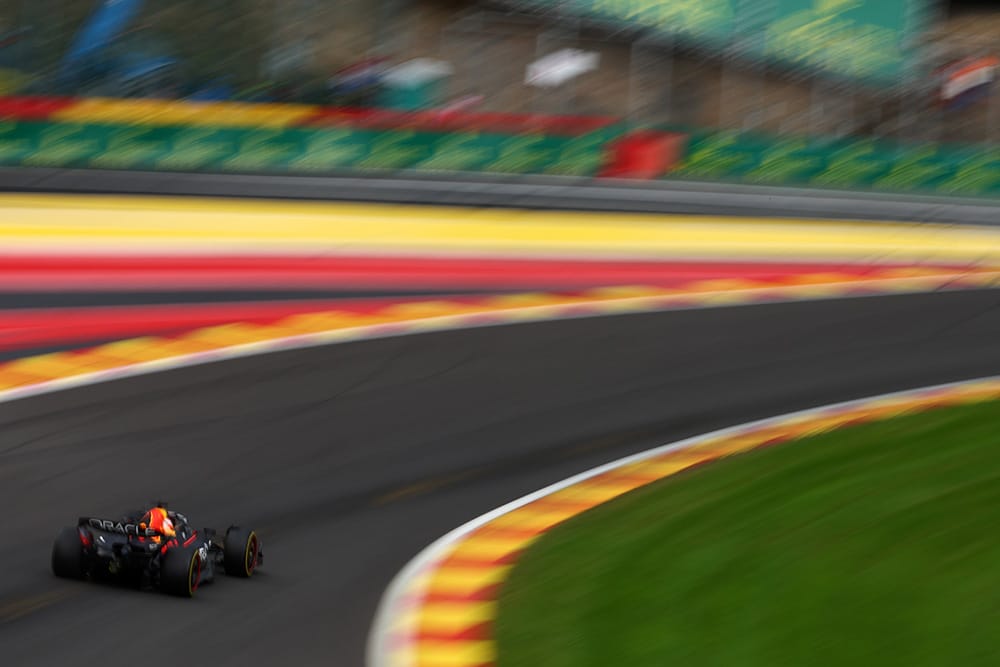 Verstappen lost what would have likely been 2nd on the grid in Qualifying to Charles Leclerc's 21st career pole position. He barely came out on top in the Sprint Shootout. And I'll be real with you, Mercedes handed him the first of two gifts in the race.
Verstappen quickly got from sixth to third and then undercuts to force a reaction from Lando Norris' McLaren and Lewis Hamilton in second. Norris immediately responds, offsetting Max on the tyres. Mercedes… don't make a call. They ask both their drivers if they think they can go Target +5 on the set they're on. Russell immediately agrees further back, but their indecisiveness on Hamilton leads to him locking up his mediums at the bottom of the hill before finally boxing him three laps after Max. By the time the stops shake out, Lewis comes out seven seconds behind Max and was left with too much ground to make up. Goddamn, he gave it a heck of a try though.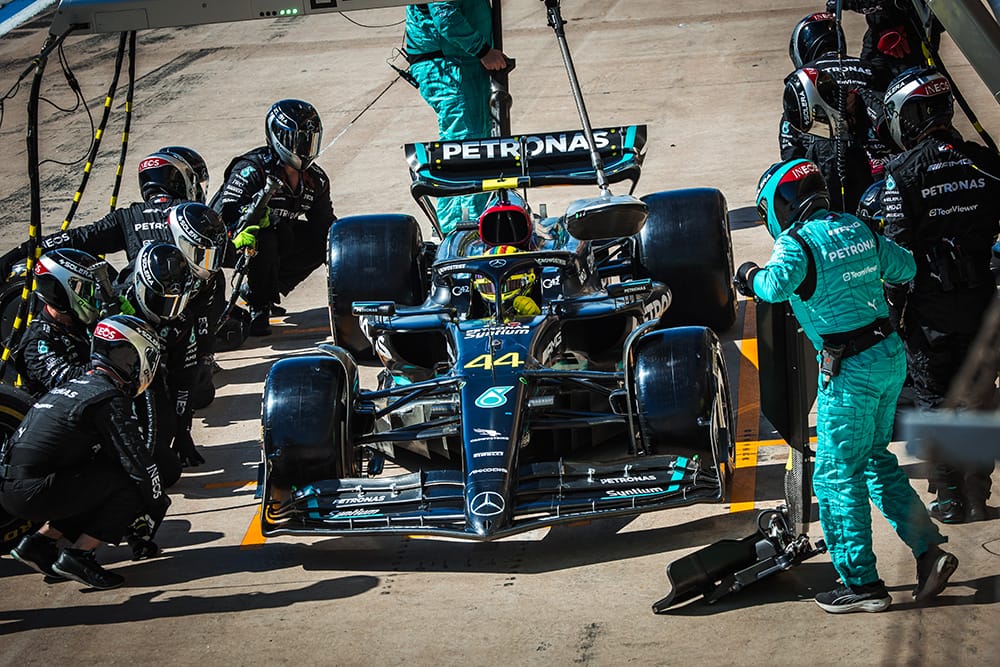 I know a lot of people were quick to mention the two pitstops, but Hamilton only lost a net .7 of a second or so, in a race he lost by 2.2, especially with Max having a 3.3 final stop himself (Also, isn't it mad that 3.3 seconds is now considered a slow stop?) The crews didn't help. But the strategy department's indecision is what cost Lewis a shot at the win, even if Max's brakes having issues made it closer than it looked.
Although, given what happened next, it might have been for the best that Hamilton didn't win this one on the track…
If A Floor Is Checked In The Forest…
When was the last time you read an FIA Technical Delegate report? Asking for a friend.
In post-race scrutineering, Lewis Hamilton and Charles Leclerc (as well as Max Verstappen and Lando Norris) were selected at random to have their floors checked by the FIA. When they did, they found that Hamilton and Leclerc's floors were less than the 9mm legal limit, and as that's a breach of the technical regulations they were both tossed from the result. Mercedes took it on the chin, admitting they were probably caught out by the Sprint weekend format and only getting an hour's worth of running before the cars were locked into Parc Ferme conditions.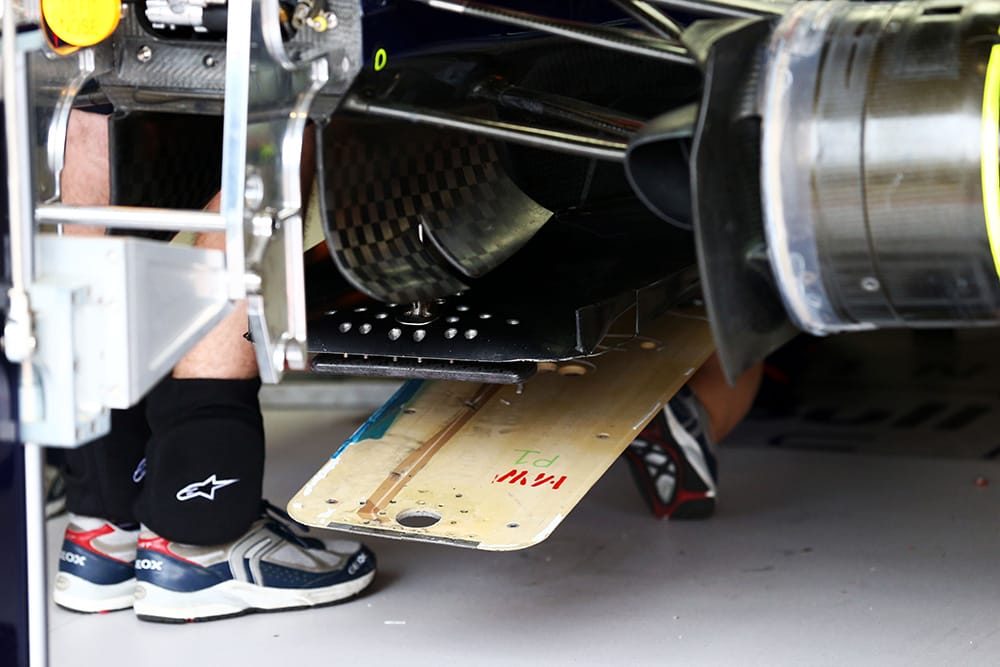 It's the process itself that seems to have drawn the ayre of many a fan in my mentions when I spoke about it as the news dropped this morning. Sadly, to bring back my old phrase, this is how the sausage has always been made. 
Now, there's no mandate in the rules that if a certain amount of the sample size is illegal, more should be checked, and I think this is where people were heated about this. My general is… I'm generally fine with it how it is.
F1's technical regulation book is 183 pages long. I don't even think "The Kick" was as long as that when I wrote it. It's nowhere near impractical to check every single car against every regulation in the book. If we did, we'd still be checking Logan Sargeant's Williams in 2024 pre-season testing. So, you take a sample size across the field in certain areas at random and go from there. If anything, the fact that the FIA probably knew about COTA's bumps and tested four of the top six finishers by accident was actually pretty sound logic.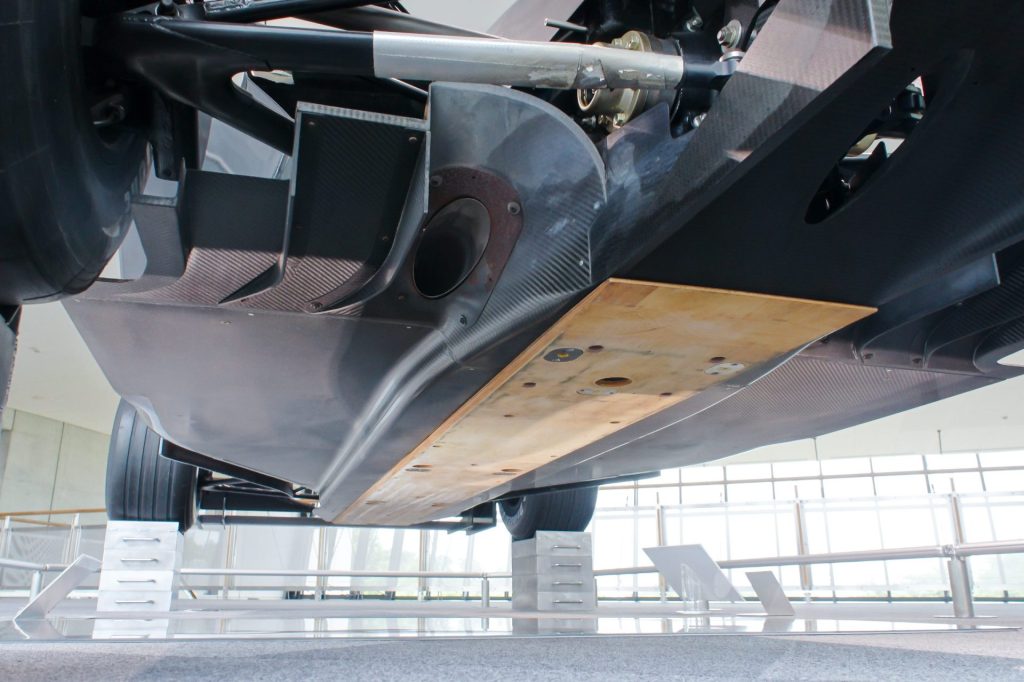 But it's now opened up another element of the sport's decision-making to the public and now we're going to have to ask questions about the procedures itself. I get why certain pockets of fans would like to see that second step taken and get more cars evaluated if something comes up illegally. But I wonder, how long is that piece of string? How much is considered fair? It feels like you're writing a paper on a science experiment. It's up to the person running it to figure that out, and that's always going to be sketchy.
For every: "You should have at least tested the teammates' car", there's always a counter-argument of equal value that says: "Well why would you assume both cars are run the same way?" I genuinely believe that Motorsport is generally governed in good faith. Because if it wasn't, we'd be stripping the everloving shit out of every car at every turn given how often protests are lodged over parts and development and how petty the politicians that run F1's teams are.
And on the other side of the coin, if this process was genuinely random, and they tested four cars and they were all fine, no one would ever suspect anyone else has an illegal plank. If you did, you'd be laughed out of the room. Even the threat of being caught in a random test is enough to deter a team from doing so on purpose because the threat of an immediate DQ is enough to scare anyone into even trying. (It's why I haven't called Ferrari or Mercedes cheats. I genuinely don't think they were trying to flaunt the rules. They likely just got caught out by the conditions. How the heck do you determine "intent"?)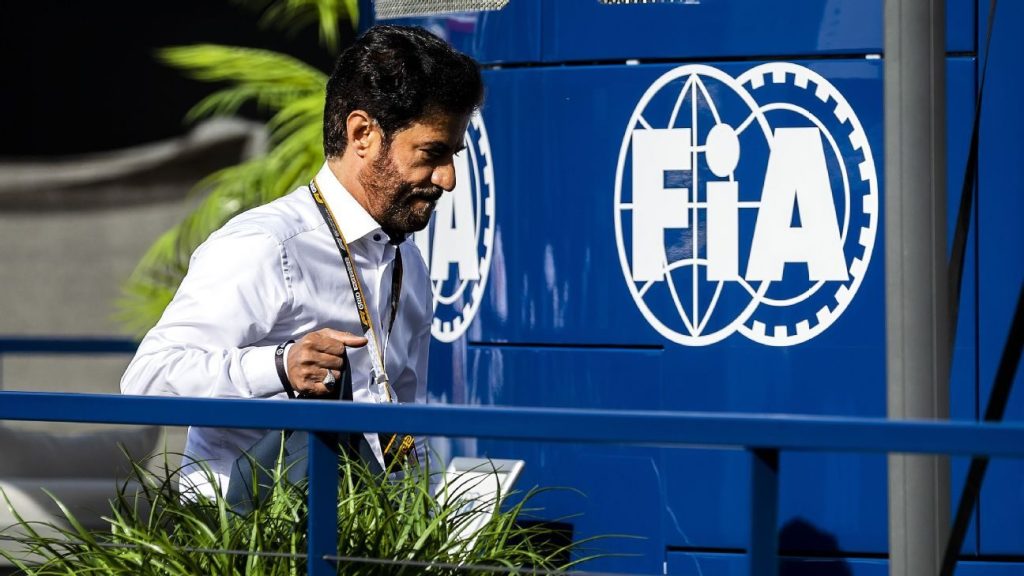 The polarising optics of it all are definitely messy, and I've not even addressed an angle in this that I wouldn't dare over on WTF1 given how hypercritical their audience is – How much of this dialogue is based on the fact two of the biggest names in the sport were the ones that were disqualified? If Pierre Gasly and Zhou Guanyu were the ones thrown out of the race, I'm not sure so many people would be so heated about this. But that's just me.
This is a complicated issue and I don't think there's a straightforward answer for it. And that's not ideal for anyone involved in this sport.
The Hamilton Section (I'm not posting the warning two races running, fuck it)
This section is a mixed bag and enough to warrant its own section. I'm really glad he took the high ground in regards to the FIA's statement about re-opening his track crossing case from Qatar. I don't think he was ever going to face further punishment (Y'know, double jeopardy), but the clumsiness of the FIA saying his role model status was the reason it warranted a further review was like seeing a tyre fire and pouring kerosene over it when the easy explanation was because Joe Turney had been hit in the leg by another kart at an FIA event the same day after pushing his kart on a live track. Needlessly messy all around, yes. Biased? No.
If you think the sport is trying to target Hamilton, the biggest star this sport has ever had, I completely disagree. If anything, the fact he is the 1 of 1 star that he is in F1 in the first place, is the real macro problem, not how you may think he's been treated within the sport right now.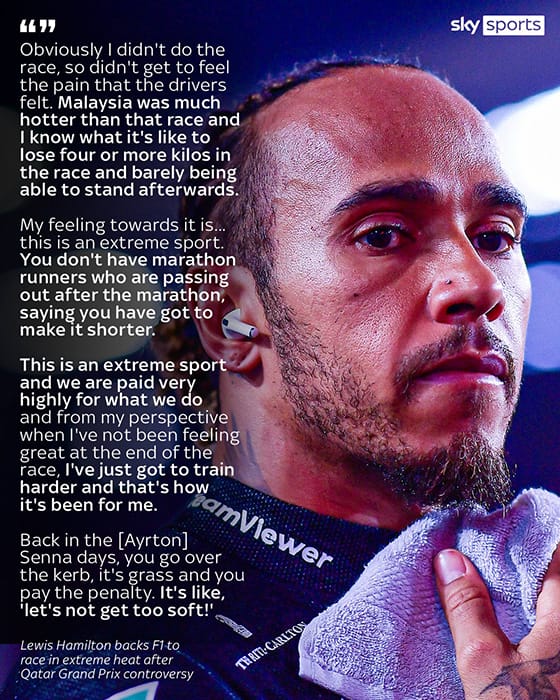 HOWEVER, his comments on Qatar last week were in poor taste. A reminder, Hamilton's race lasted 15 seconds that weekend, so he's already not really qualified to comment on the conditions. But then to compare it to marathon runners is baffling. 
In an ironic close-to-home example, In Doha when they had the World Athletics Championships in 2019, they had to run the Marathon at midnight specifically to avoid the possibility of heatstroke because it would be dangerous to the athletes' health to run it during the day.
The Women's Marathon was run at 31 degrees, with 70% humidity. Very similar conditions to Qatar last week. Only 40 women out of 68 finished and it was the slowest winning time in World Championship history. I don't think these women had their fitness questioned like I saw people doing as a flippant counter to Lewis' comments. Hell, I watched MotoGP in India less than a month ago and Jorge Martin nearly passed out on the final lap. Arguably the fastest bike rider on the planet today. Is he not fit enough?
It's races like Qatar and very rainy days which make F1 drivers look the heroes and athletes they are. Absolutely don't buy into the weak view we shouldn't put them through this kind of challenge. Check out Senna in Brazil, Stewart at rainy Nurburgring, Lauda post crash, etc etc

— Martin Brundle (@MBrundleF1) October 9, 2023
To make similar tired and lazy comparisons to the 80s and 90s like Gerhard Berger and Martin Brundle did was disappointing. I don't know who needs to hear this, but we don't need Motorsport to flirt with danger every two minutes to make us feel better about what we're watching. I watched Lance Stroll pass out behind the wheel of a race car at nearly 200mph. I don't care how much of an extreme sport F1 is, sometimes the athletes need saving from themselves, and the same for some of the people watching it too.
The Lightning Round (Yes, some of this will be rehashed from WTF1, forgive me just this once.)
Max Verstappen now has 50 F1 victories. 40 of them have come since the start of 2021. Only Schumacher got there quicker in terms of starts. It's utterly ridiculous.
Dear FIA. Don't cave to the teams and drivers and paint an extra line on the track because 20 of the best racing drivers in the world can't keep it within the lines.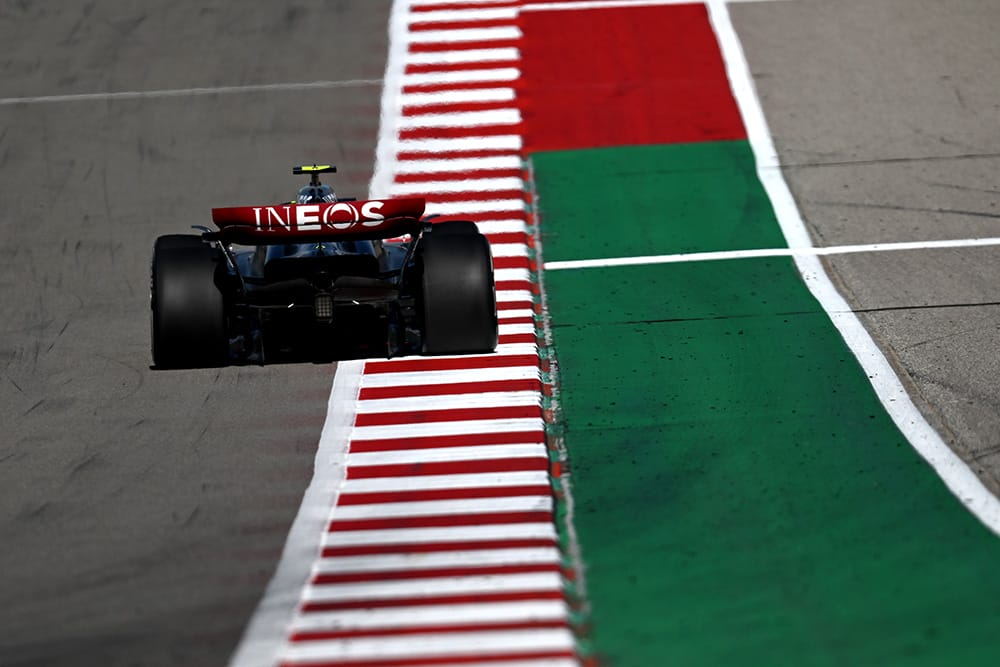 The Sprint sucked. And I stand by what I've always said. This format doesn't differentiate enough from the GP to make it interesting to watch. Reverse the grids or get rid of them. (I know they're not going to get rid of them, if you're reading this blog, chances are you watch everything already.)
Charles Leclerc was put on a one-stopper because Ferrari thought it was 50/50 between that and the two-stopper. Fred Vasseur, you need to get your house in order because that was shambolic race management of your faster man. On the other side of the coin though, if I had a nickel for every time Carlos Sainz got on the podium after the race was over, I'd have three nickels. It's not a lot, but it's weird it's happened thrice.
A good day for grid redemption stories too. Lance Stroll had virtually no running before qualifying due to his brakes not working in FP1 and came back from the pits to finish 7th. Best finish since Barcelona back in June. Needed. (Even if Alonso was tracking for Top 6 before his floor took damage, it's a start okay?)
Logan Sargeant was horrendous in qualifying but raced really well to finish just six seconds behind Alex Albon on the road. More days like that and he'll be just fine. But a needed finish and his first point in F1, and the first for an American driver since Michael Andretti's Monza podium in 1993.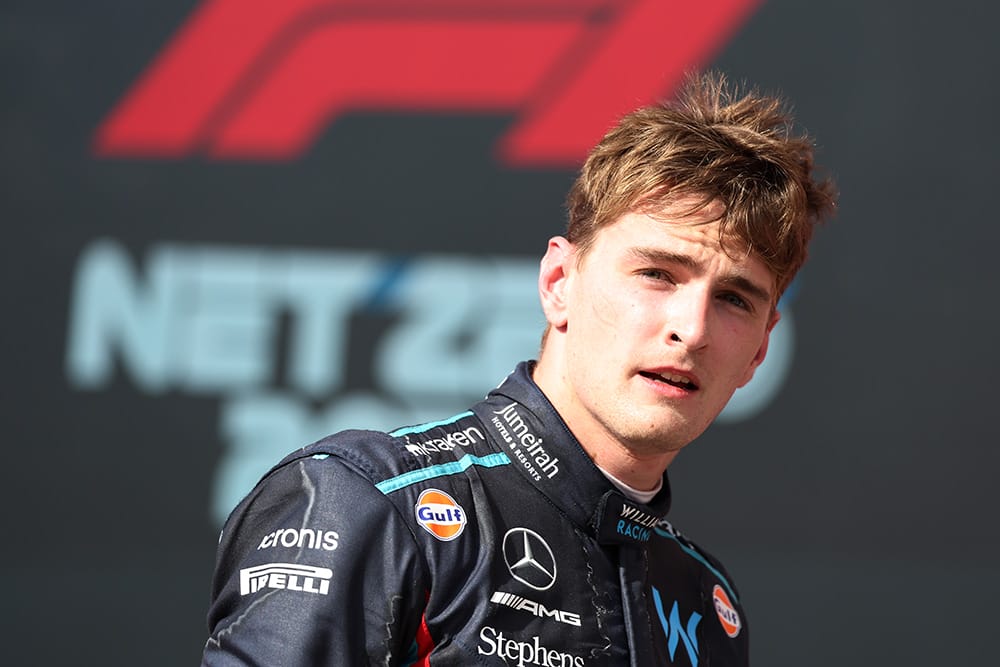 And Yuki Tusnoda under immense pressure on his future after Lawson and Ricciardo's interventions had AlphaTauri's best result of 2023 with an eighth and a fastest lap bonus point. With just six points covering eighth through tenth, Yuki's given them a genuine shot to get off the bottom with four weekends left. Spicy.
Look, I've largely given up the fight in regards to podium booing. Sports fandom is built on hatred and F1 fans are delusional if we as a sport think we're above it. We're not. We hate alongside the best of them. But I'm going to suspect that Texas governor Greg Abbott was taking the majority of the boos on that podium and not so much Max (Who we all know isn't popular in Mexico after the end of last season). Doesn't take a lot of googling Abbott's political views before you realise he is the human equivalent of jet-propelled diarrhoea.
Dre's Race Rating: 8 (Great) – I really enjoyed this one. I've been saying it for a little while now, but COTA is lowkey becoming one of the best races on the calendar and produces consistently intriguing races, and I think this one was genuinely fascinating all the way to the end as a strategy race. The 1-stop threat was always looming large until the end, and thinking Max was going to have to chase Hamilton for the win, only for that fight to be reversed at the end was good viewing. See you in Mexico.