Welcome back to Dre vs Dre, where Dre debates against… himself, on a range of Motorsport topics. This week, Dre looks in the mirror with Sergio Perez, as he looks set to lose his seat to Sebastian Vettel, and the awful moral conundrum it comes up with…
Dre 1: Hey gang, it's us again. Finally out of lockdown, but I can confirm, we are writing this piece two metres apart. 
Dre 2: Says you, I just took a round trip to Brands Hatch.
Dre 1: For god's sake, why?
Dre 2: Eyesight needed testing.
Dre 1: Figures. Right, what's on the cards this time? 
Dre 2: So, a tricky situation for us brewing in F1 here, Dre. Turns out when Sergio Perez signed his new deal last season, Racing Point slapped in a termination clause meaning he could be released at the end of the season if the team foot a roughly £9m bill. Of course, with Sebastian Vettel leaving Ferrari at the end of the season, and a big Aston Martin rebrand coming…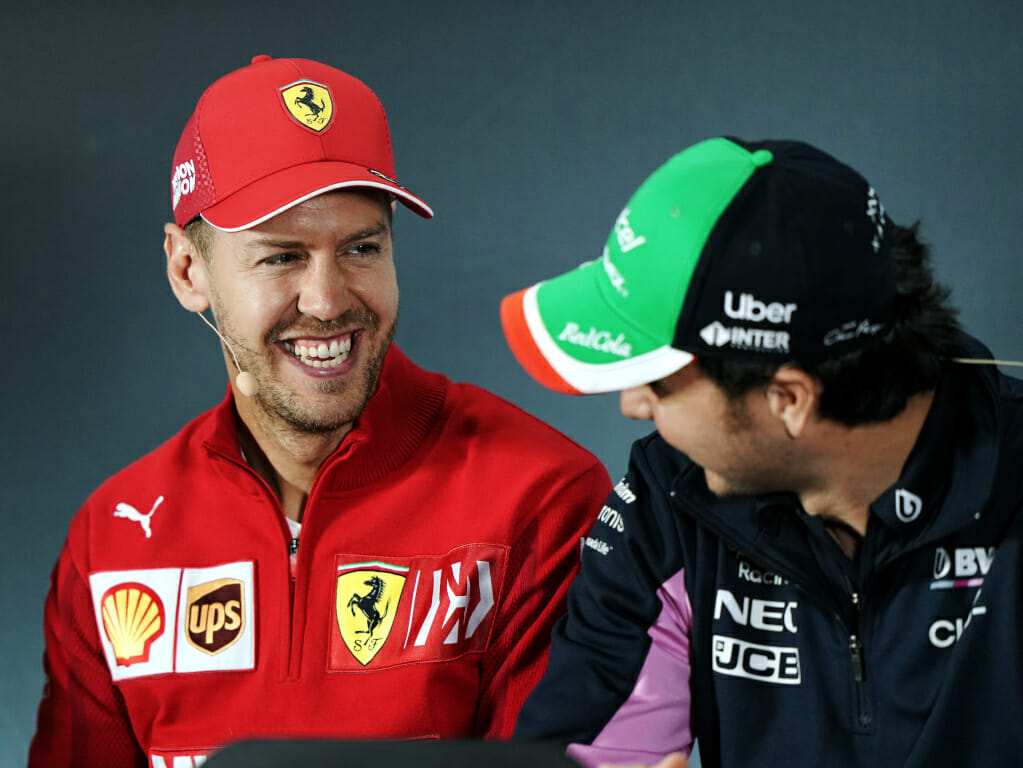 Dre 1: Ah crap. We can't cut Lance Stroll?
Dre 2: I'd actually have a lot more questions if Lawrence Stroll cut his own son than if he didn't cut his own son.
Dre 1: Fair. That's a devilish goddamn clause though. Why the hell would someone add that to your banker driver's contract?
Dre 2: Precisely for this kind of scenario – You're betting against yourself as a team. Put yourself in the shop window, you know you got money to burn if need be, and just in case someone big hits the free market…
Dre 1: …Checo suddenly becomes expendable?
Dre 2: Bingo. What better advert is there than setting a string of fastest laps in a grand prix? They clearly have something here. Flexibility is friggin' huge in F1 contracts these days. It's why most drivers in the 30's get one-year "prove it" deals. Happens in the NFL all the time to. Pay them well, but know you can move on at the end of a season if a better situation comes along. I'm shocked more teams don't do that.
Dre 1: Nah. Sport's getting younger. Half the paddock is 27 or less. Everyone's looking for the next Max Verstappen rather than settling on Mark Webber. 
Dre 2: Good point… SO, what's the better option here?
Dre 1: I… genuinely aren't sure. Did you see that Styrian GP last week? Until he tagged Albon's wheel at the end, that was the best I've seen Sergio Perez drive since 2012. Genuinely the fastest man on track for half the race. I mean, don't get me wrong, it's probably the best car he's had since then, and we're not even sure it's totally legal, but still? He's a damn good, fast, consistent driver that occasionally, hits a Grand Slam over the wall and scores you a podium. That is about as much as you can ask a midfield driver to give you. And he's an excellent blend of age and experience. This is only his age 30 season but might get to the 200 races club depending on how many rounds we get this year.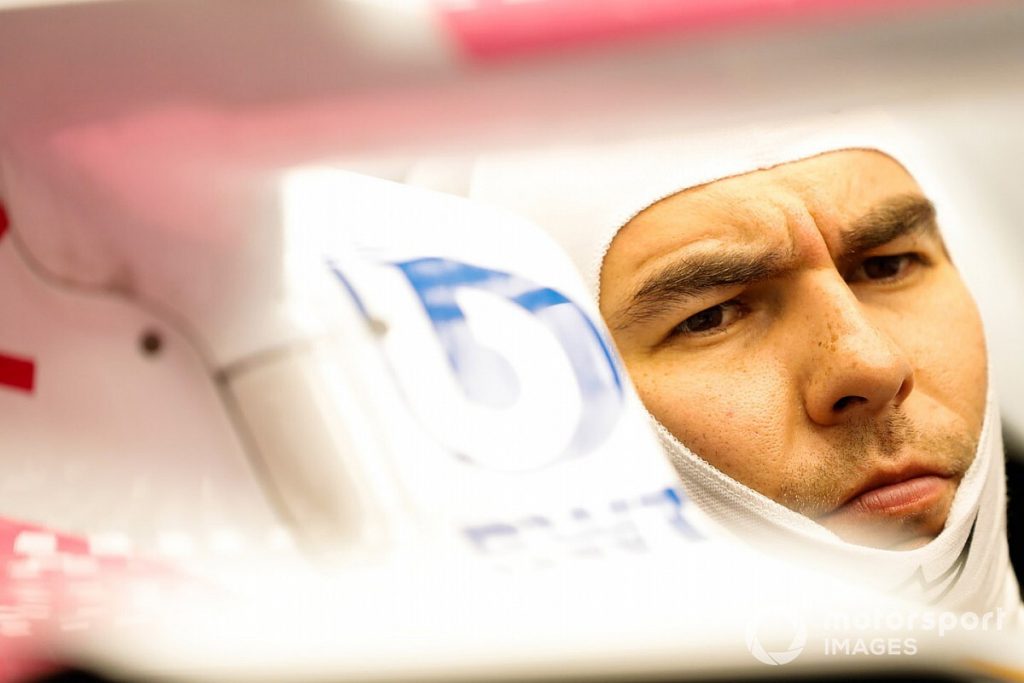 Dre 2: …Dude, it's Sebastian Vettel. 
Dre 1: And Djimi Traore has a Champions League winners medal in his trophy cabinet. What's your point?
Dre 2: We're the biggest Sebastian Vettel stans we know, Dre. Let's not suddenly start pretending the man doesn't exist. 
Dre 1: *sighs*
Dre 2: Look, we created The Church of Dre for days like this. And sadly, it's beginning to look like this is the only way Sebastian Vettel stays in the sport beyond 2020. Mercedes would be foolish to break up their winning partnership. Red Bull bringing him back at Alex Albon's expense would be the equivalent of spitting on your entire academy for the last half-decade, and everyone else is either set driver wise or isn't worth considering. This is probably as good as the man's gonna get. Might as well go all-in right?
Dre 1: But that's just it. I made that Traore point for this very reason. How long is the extended warranty on "But he's Sebastian Vettel?"
It's genuinely confusing watching the man in F1 now. He's aged harder than Barack Obama's presidency. The last two years of the man's career has been utterly brutal. He never recovered from Germany in 2018. Ferrari broke up the loyal marriage of five years (Kimi Raikkonen) and hooked up with the 21-year-old holiday romance who winked at you in Tenerife (Charles Leclerc). Then he turned out to be REALLY good and stole everyone's hearts when he won back-to-back races in incredibly emotional circumstances as the team fell from underneath Seb. They had their fiery bust-ups too.
I'm losing faith in this new girlfriend analogy quickly, but the point is, are we even sure Seb's the best option here? He's 33, his run of form by his standards has been horrendous, he looks like a beaten man at his dream team… I'm actually considering that him riding off into the sunset might be the best look.
Dre 2: You know what? Sod it, I can't do this.
Dre 1: Hmm?
Dre 2: What are we doing here? This is dumb. There's no winner here. This is just a shit scenario. 
Dre 1: You really think so?
Dre 2: You know what this is? A battle of who deserves more empathy. And those suck. It's like debating which driver's bed has a slightly smaller turd in it.
Think about it – One of these situations is probably about to happen. Either Sebastian Vettel loses his last real chance at a viable seat for 2021. One of the sport's undisputed greatest but also most under-appreciated champions getting kicked to the kerb after a season and change of bad form. This, just as his under-appreciative team finally get criticism for a series of screw-ups and the sport, after years of raking him over the coals, starts showing some empathy for him.
Or, Sergio Perez falls down the grid. One of the sport's great midfielders, a mega-star back home in Mexico where normally, you gotta punch people in the head with 8oz gloves to get the acclaim he has. One of the drivers of the decade with eight podium finishes to his name, pretty much all of them in sub-optimal machinery. And he'd be getting kicked out of a team that he partially saved last year by putting them into administration in Belgium and allow them to start over. Perez is the beating heart of that team… and he might get kicked to the kerb for the cold reality of pushing a big old rebrand for a factory that's haemorrhaging money. And when Mexico's former President is spreading hashtags to keep him in the team, you know how much this means.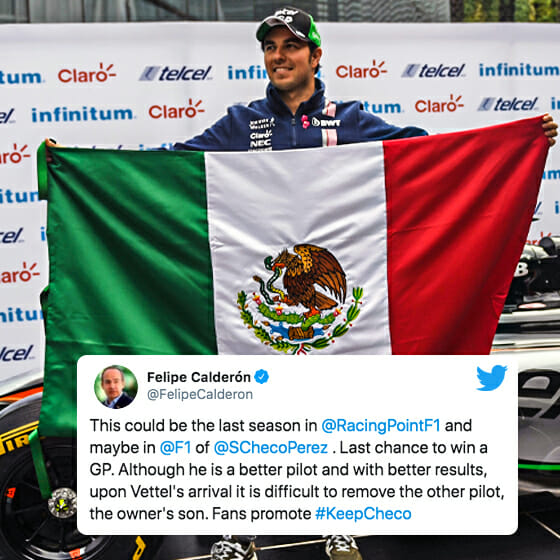 Dre 1: When you put it like that… Either way, this does kinda suck. We as fans know this sport is inherently cruel. We've seen it from engines blowing up, to see your favourite driver go to hell and back, and of course, the inherent cruelty of things like a "silly season", which we as an audience love the hype, buzz and drama… right until you get too shitty situations like this where you gotta make a coin flip choice between two drivers who are well-liked, respected, and both have different reasons for their fans to be upset if they're on the wrong side of history. This… This is Alien vs Predator.
Dre 2: Because whoever wins Dre, ultimately, we lose.